It is estimated that there are between 60 and 100 million homeless cats in the U.S. Some of them are destined to die or continue living that tough way of life, but some are very lucky. One of these lucky street cats is this gorgeous ginger boy – Garfield.
Garfield was living on the streets and was in desperate need of rescue. He was in very bad condition with a severe wound on his back that was covered in maggots.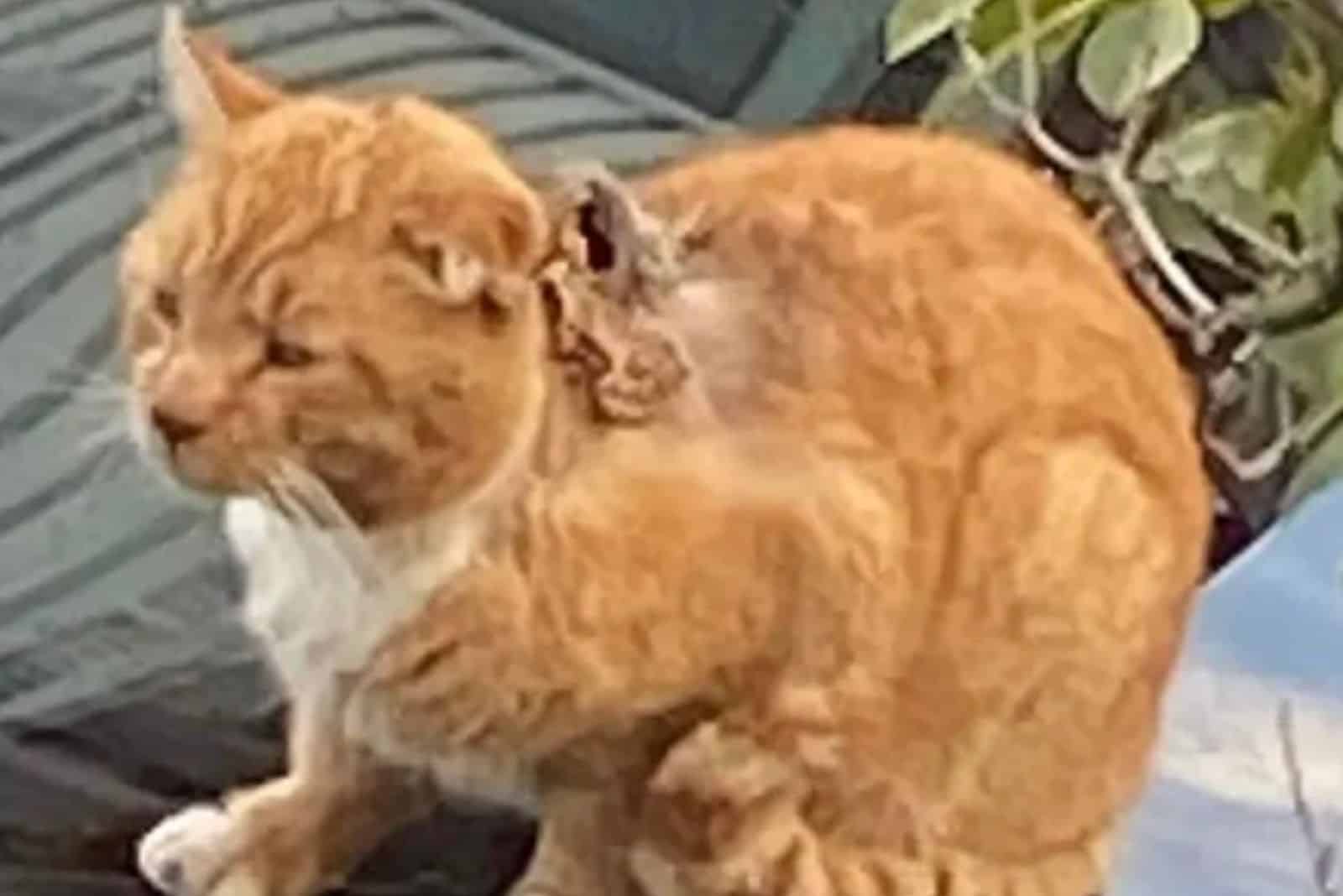 This ginger cat was rescued thanks to Whitney Malin (allpawspetsitting1), an animal rescuer from New Jersey with over 15 years of experience. Rescuing Garfield wasn't an easy thing to do, but she managed to do it using a humane trap.
After successfully rescuing Garfield, she took him to the vet because it was obvious that he needed help.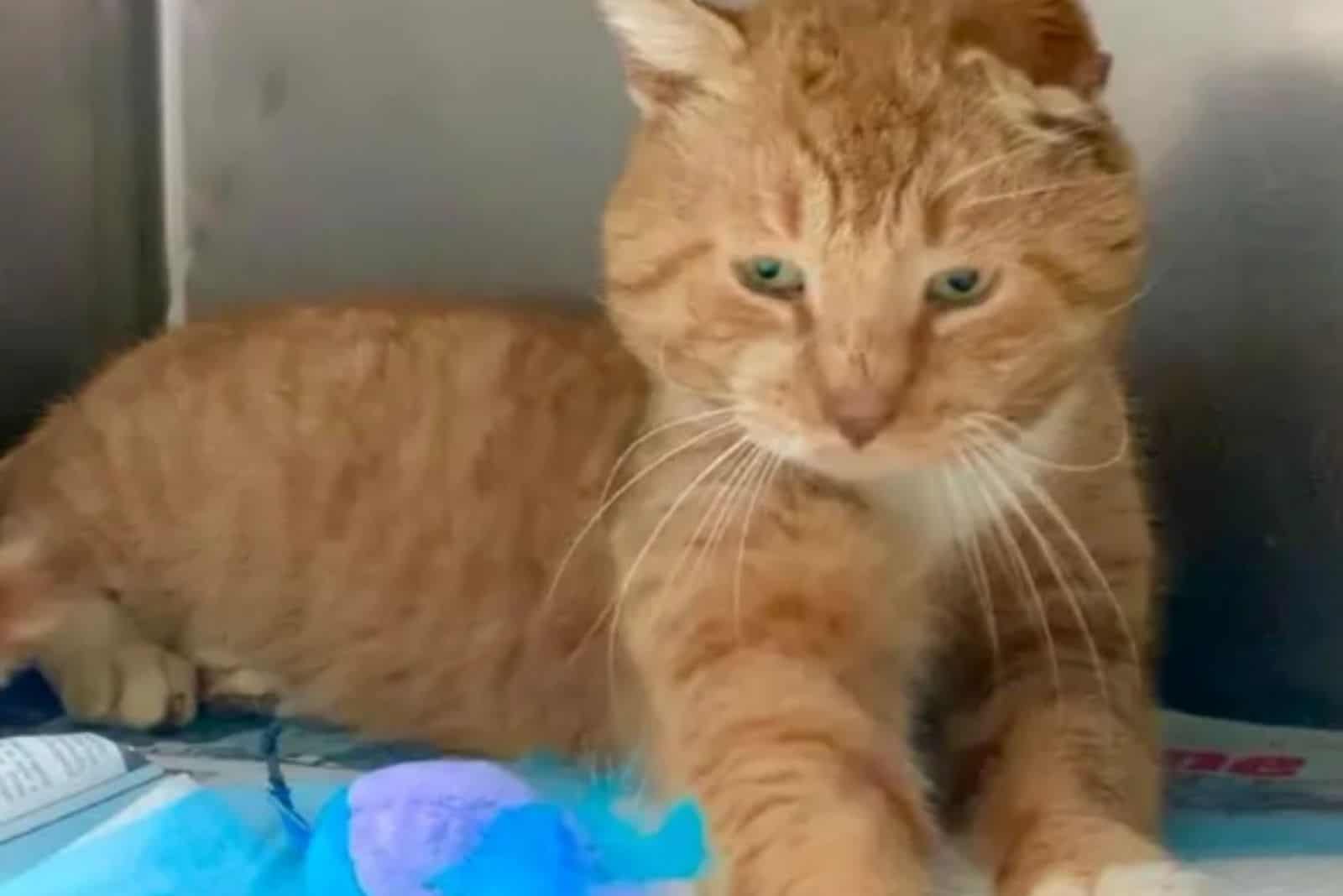 Dr. Morkos examined Garfield and cleaned and treated his wound. Unfortunately, he was in very bad condition so he needed surgery to remove necrotic tissue in order to get his life back on track.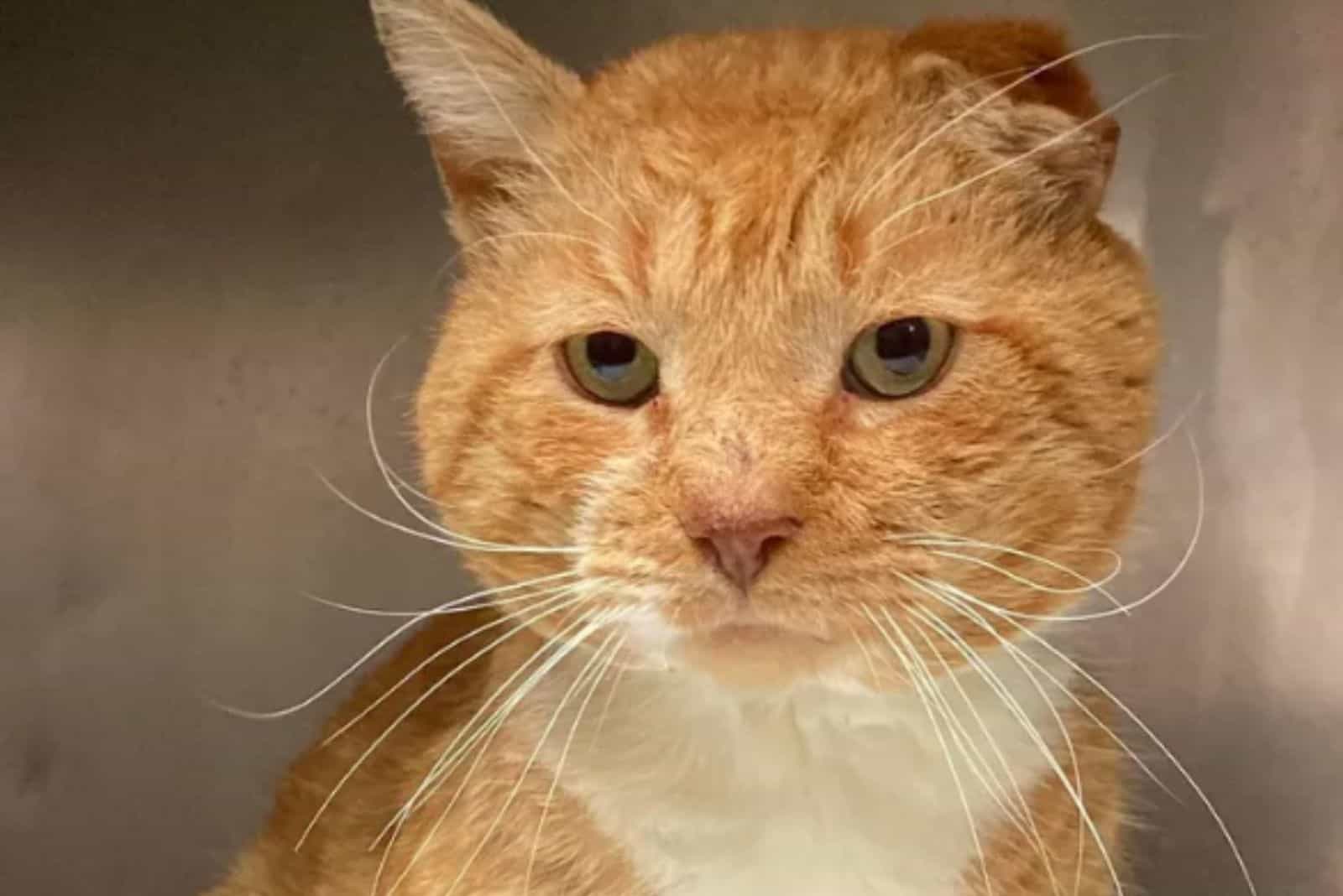 No one really knew what would happen to Garfield or how long it would take him to recover, but in the end, he surprised everyone.
Garfield gained strength and decided to fight as though he knew that good things awaited him.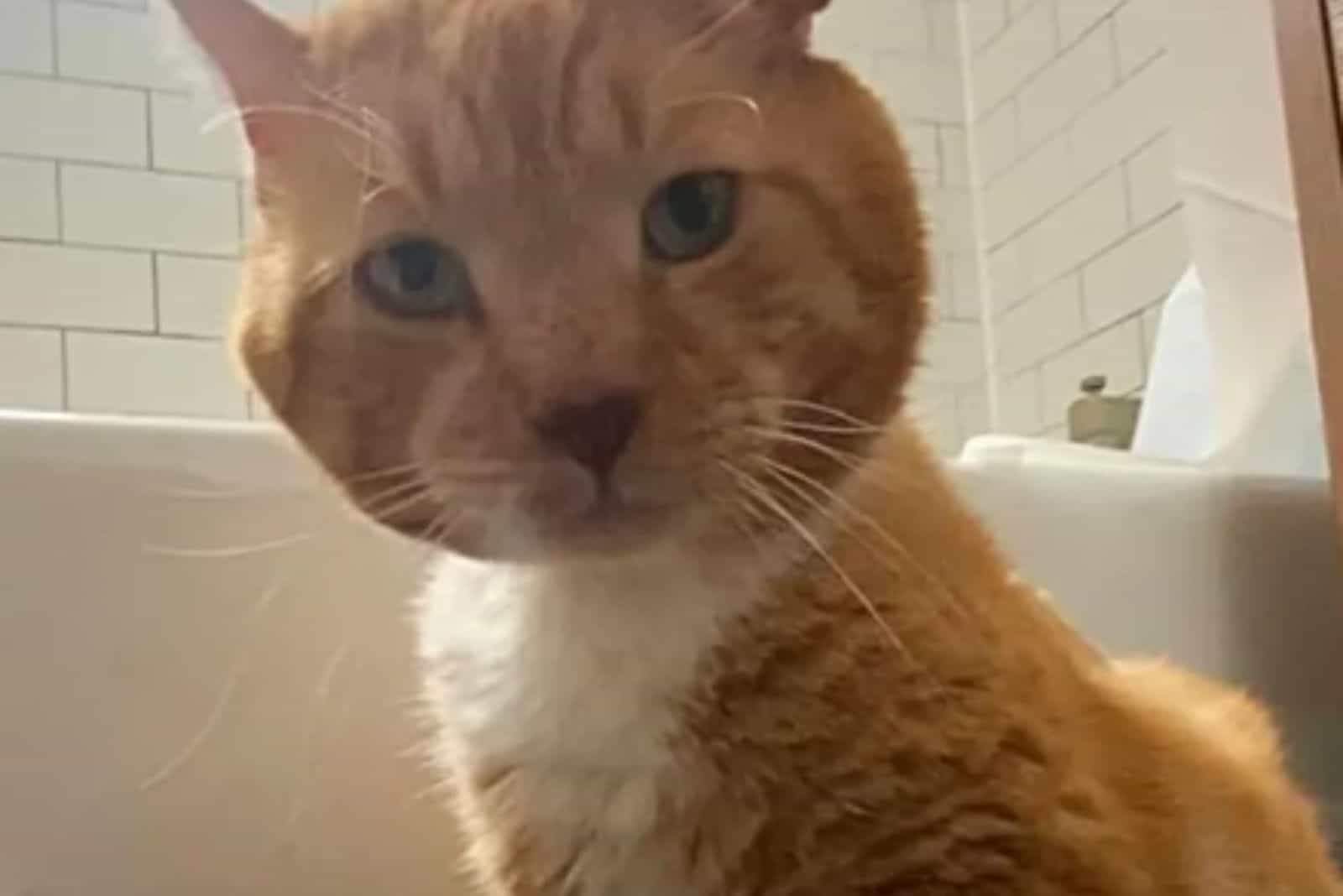 After a few days of recovery, Garfield felt much better and he started eating normally, but he still didn't feel completely comfortable around people.
Therefore, the next step was to train and socialize him so that they can eventually provide his forever home. Once again, Garfield decided to cooporate.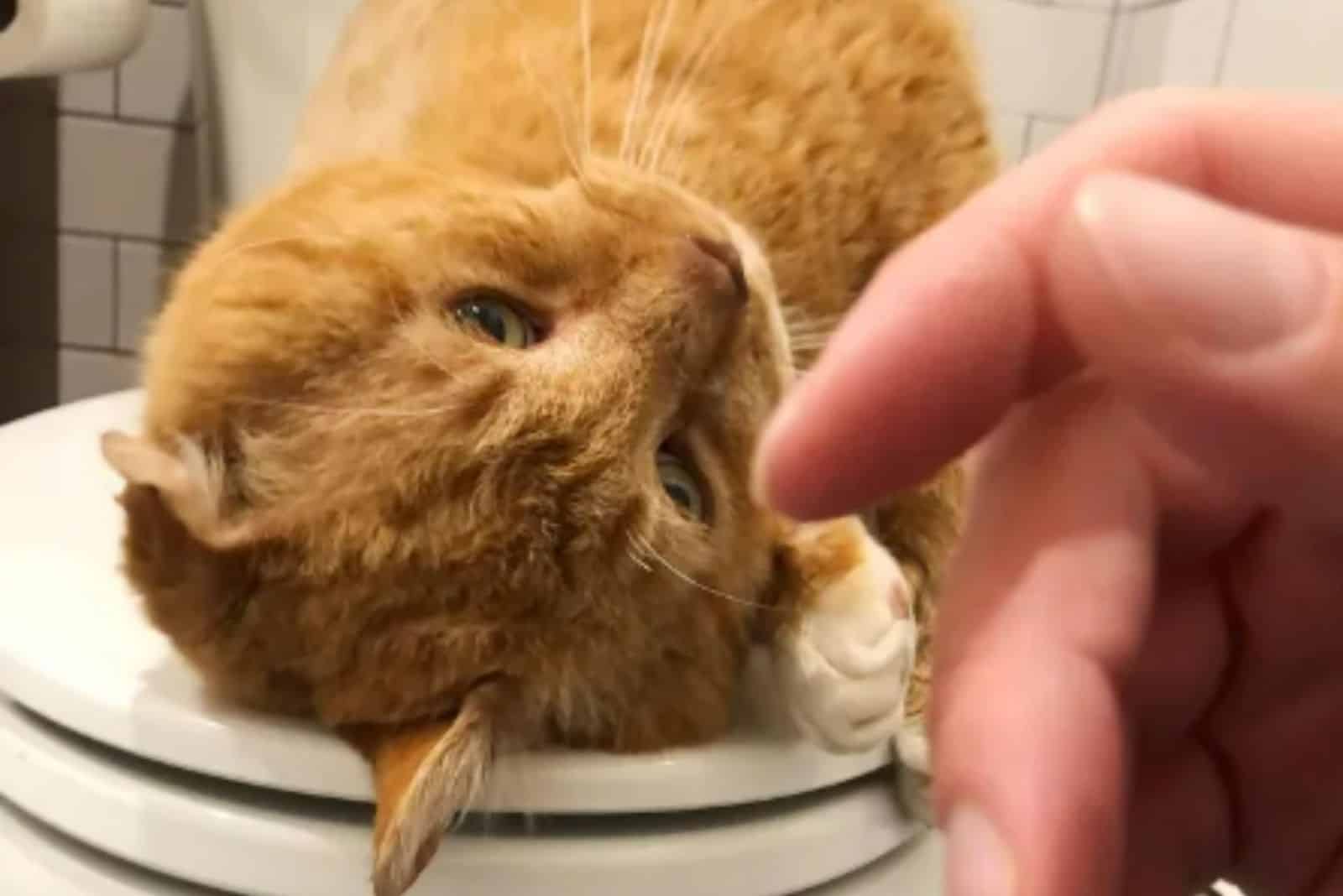 Laura S. and her husband decided to provide Garfield with a foster home where he would be able to heal and recover.
The couple took their decision very seriously. They provided Garfield with so much love and good care that he started coming out of his shell and showing interest in everything.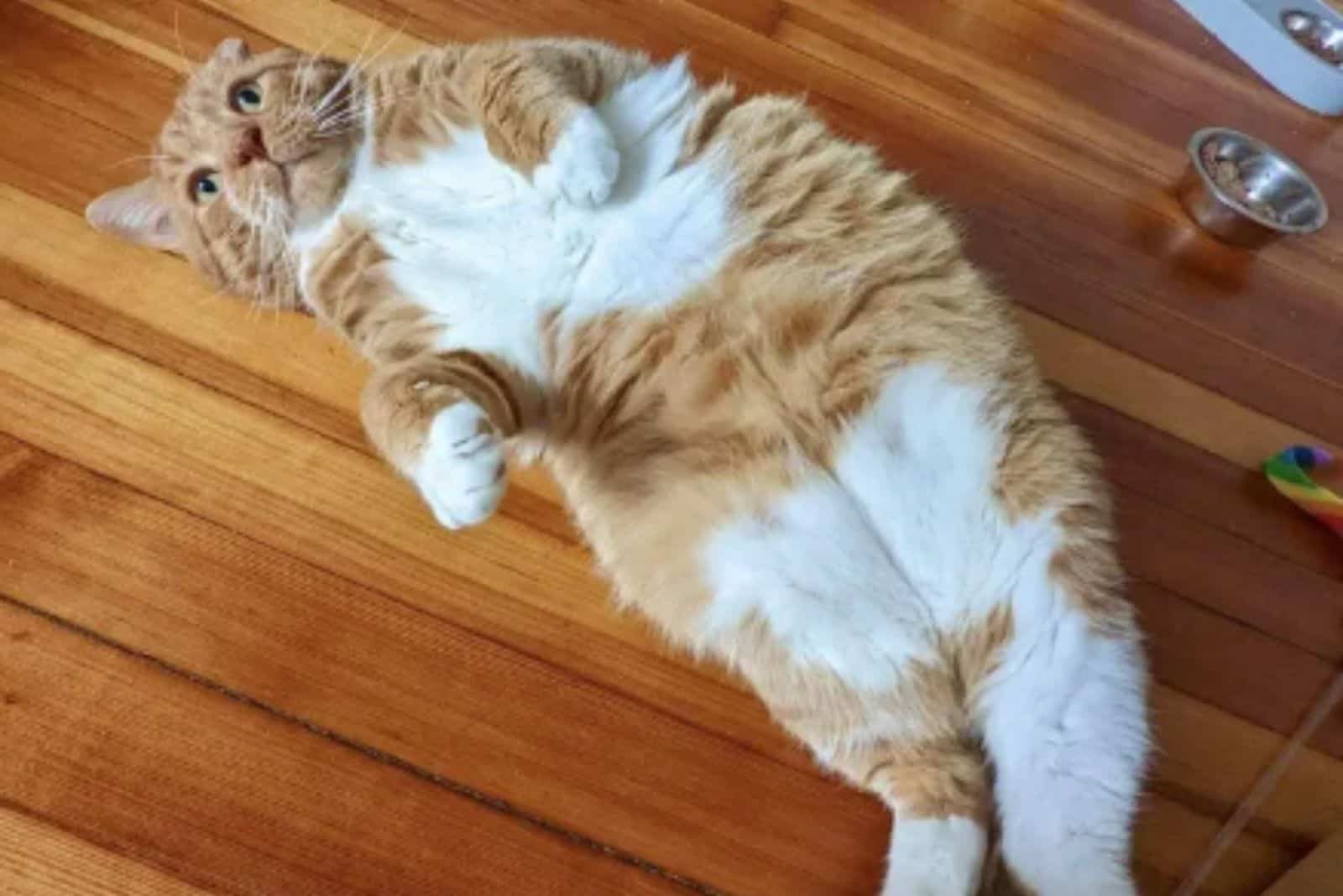 I believe they did an amazing job, as Garfield finally started trusting people. They showed him that people aren't that bad and gave him a chance to get a life full of the love and joy he deserves.
When Garfield realized that these people were only trying to help him, he started adjusting beautifully to his new life and even started to play.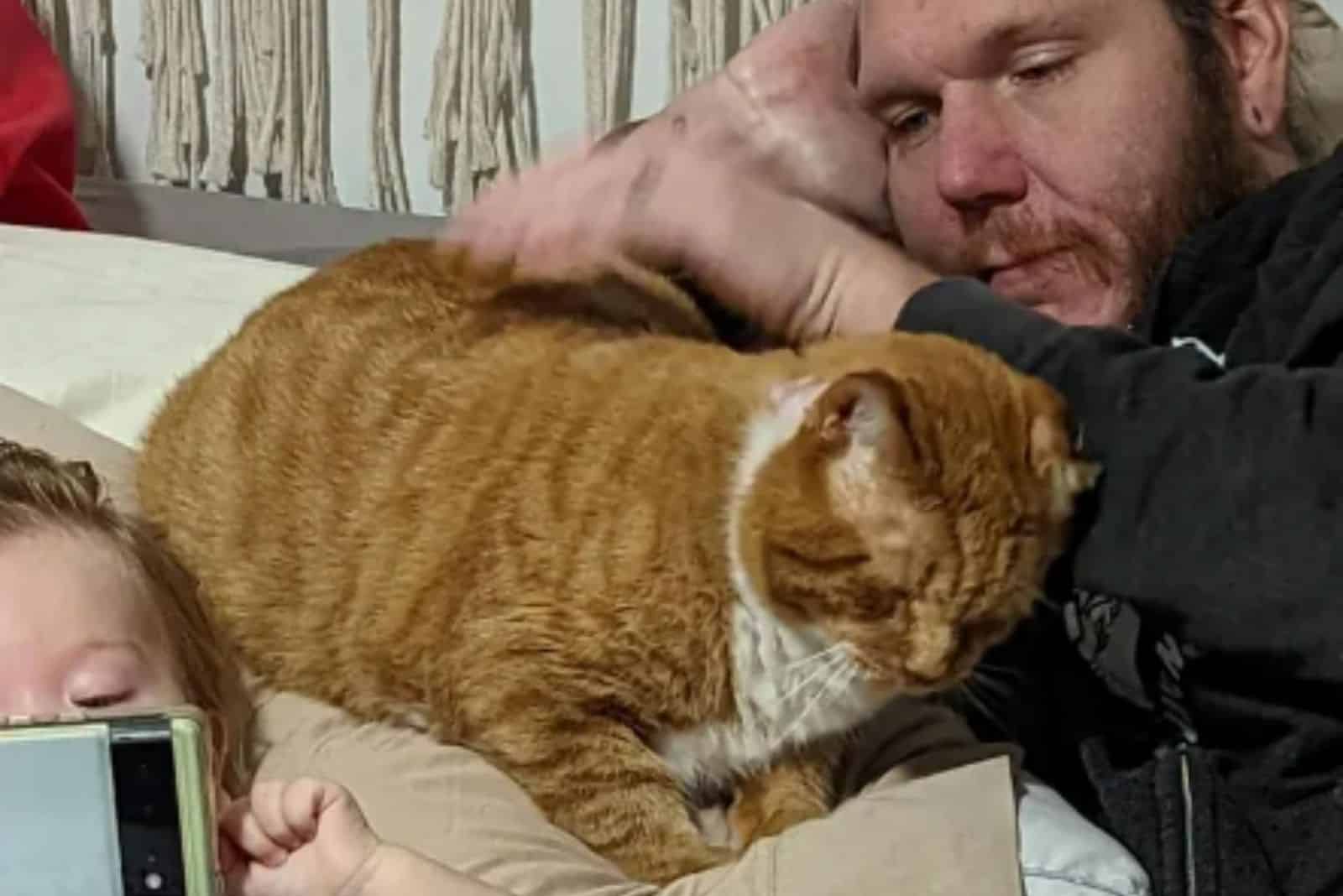 From the poor cat in a bad condition who was rescued from the streets, Garfield turned into a happy purring machine, craving cuddles and attention.
Garfield enjoyed the company of his foster parents and insisted on sitting next to them to receive attention on demand. He loved to snuggle in their lap and enjoy endless cuddles.
After Garfield completely adjusted to this new way of life, he was ready for adoption, and once again, luck smiled on him.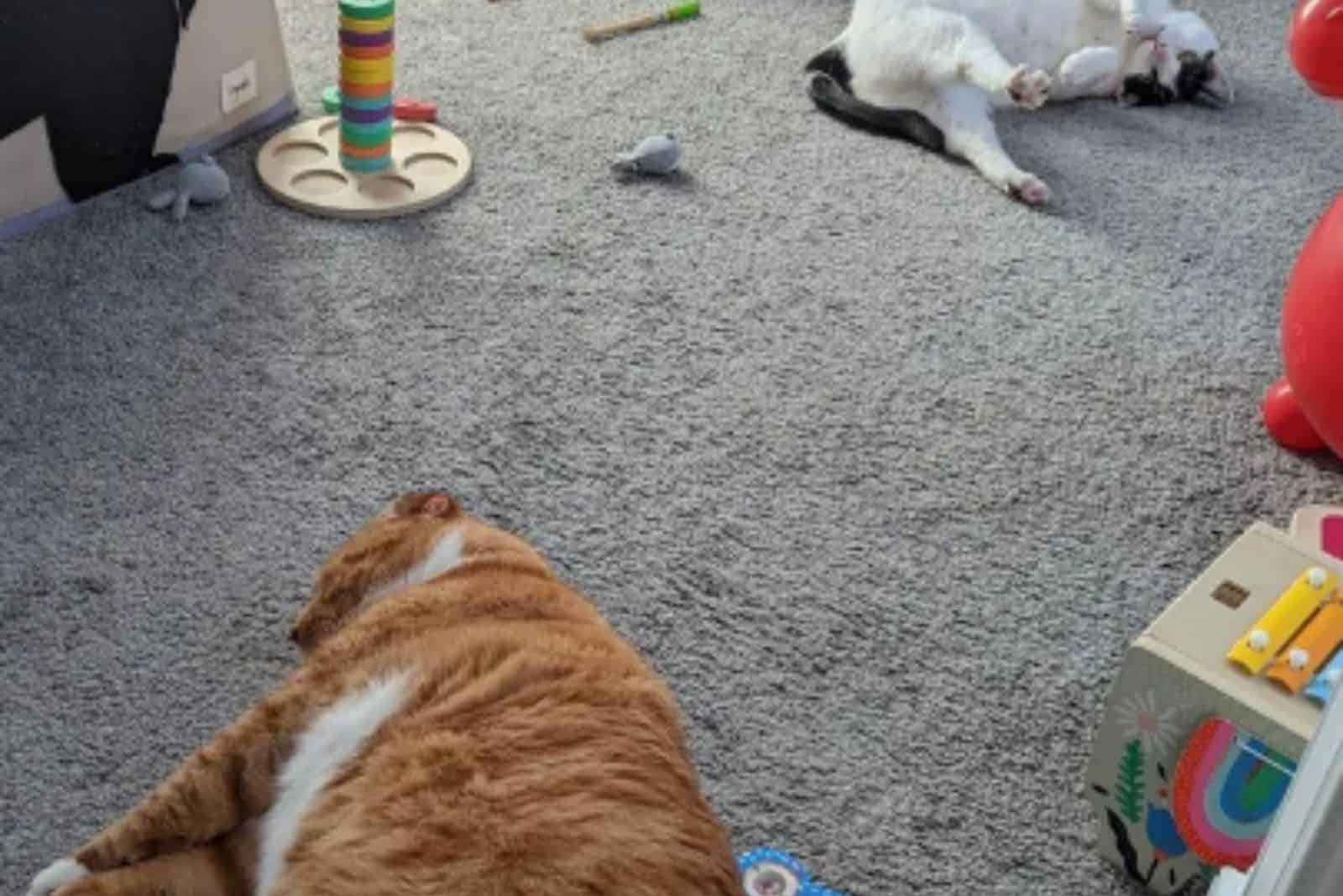 A lovely family came to meet Garfield hoping to take him home with them. Cory and Guy immediately fell in love with this one-eared ginger boy, which gave them the idea to rename him to Freddy Van Gogh.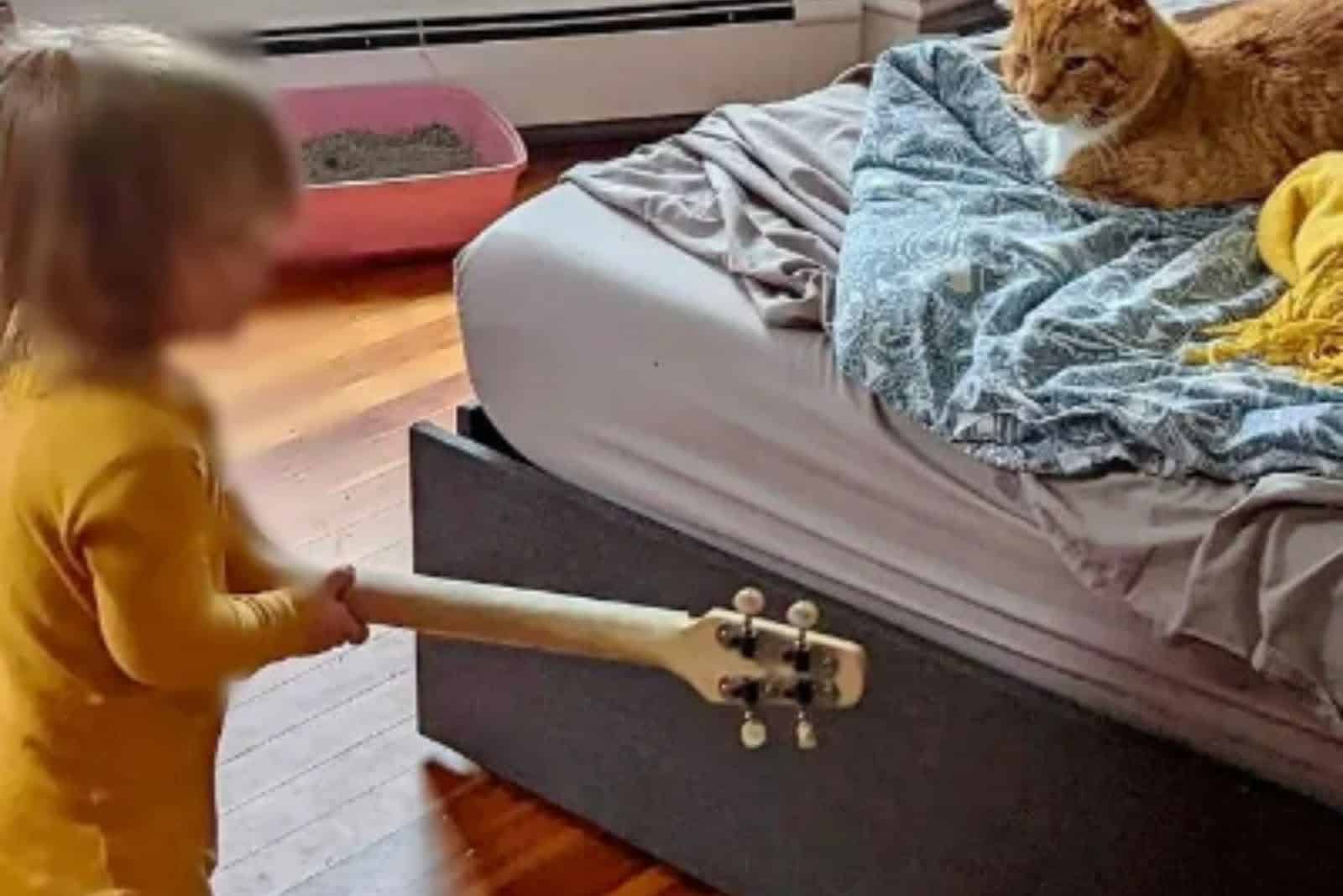 The couple adopted him and now he's having the time of his life along with his sister, Millie.
You see how just one thing can help you turn your life around? If it weren't for Whitney, who rescued this poor boy from the streets, who knows what would have happened to him?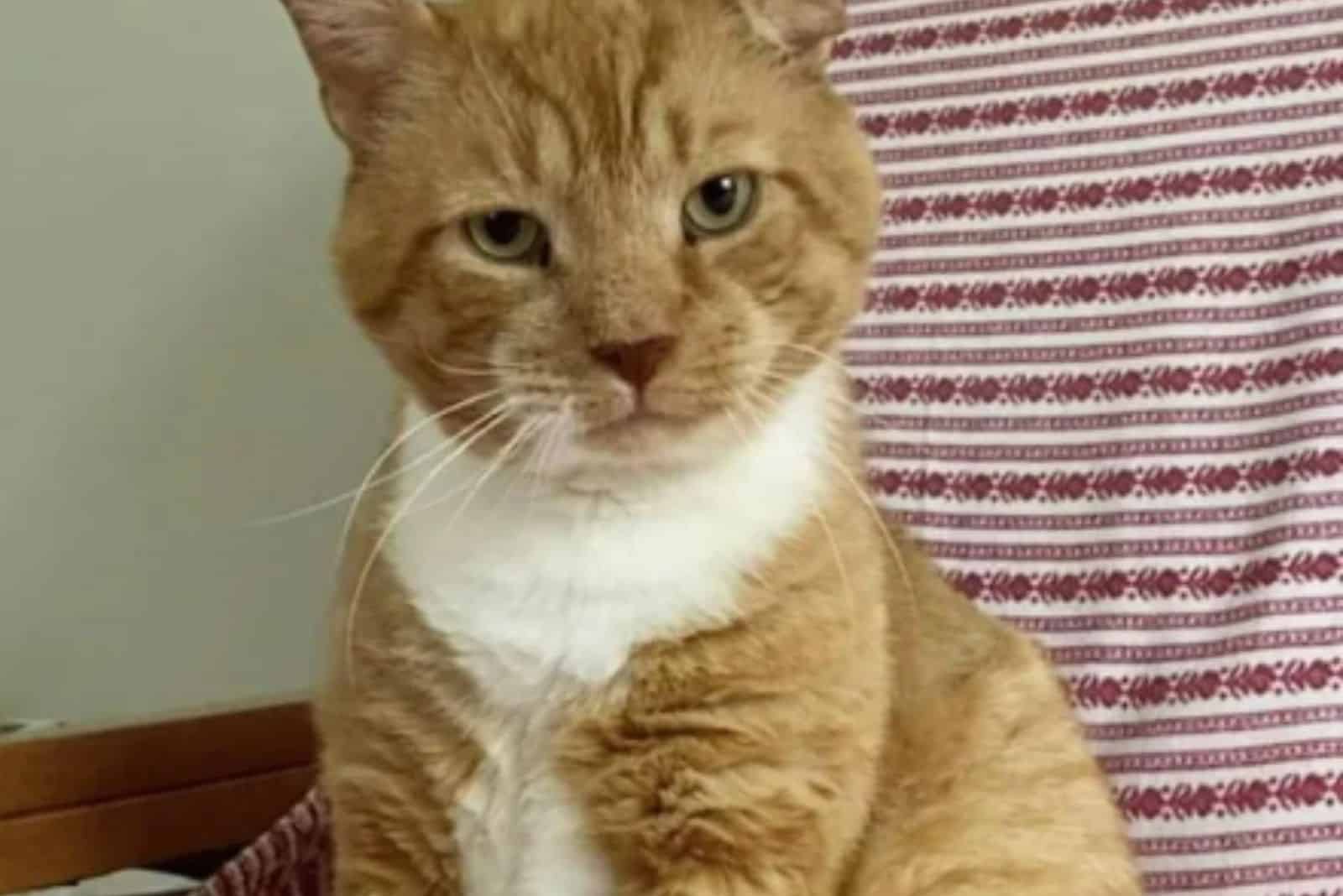 Whitney said that it's her job to rescue animals in need and to try to give them a second chance in life.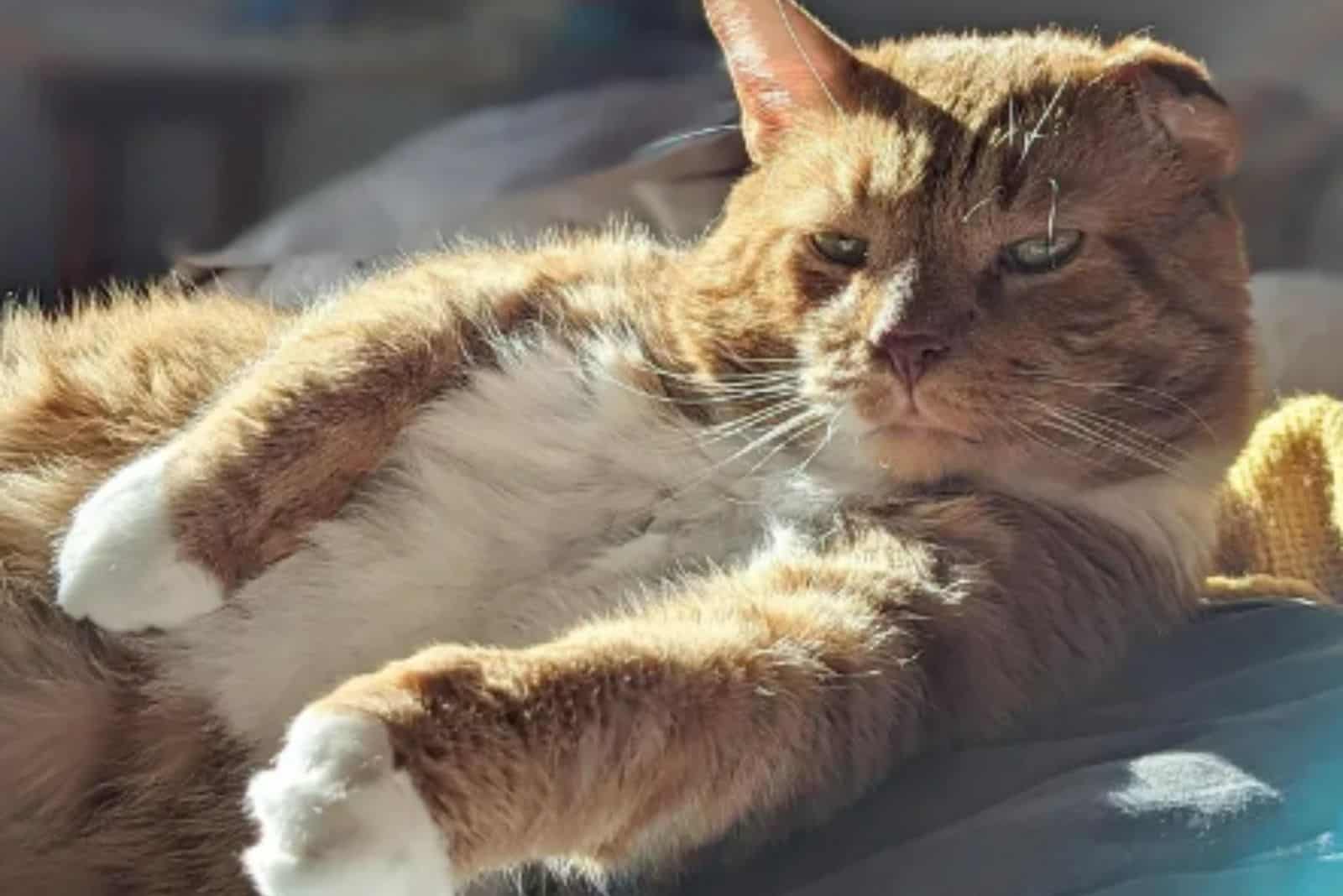 She's grateful to everyone who helped Garfield on his unbelievable journey; the vets who saved his life, his foster parents who taught him how to trust, and his current parents who are making sure that he has everything he needs. She added:
"He jumped up on the couch to be with the family. He even allows pets on his back – this is a miracle. I am beyond grateful."
It's amazing how lucky this cat was and how his life turned around, thanks to the good people who took good care of him.
Related Articles
• Cat No One Wanted To Touch Is Finally Adopted By A Loving Woman And Now Has A Home To Call His Own
• Abandoned Cat Is Adopted And He Can't Stop Kissing His New Owner