As much as our cats keep us happy and entertained, you have to admit – sometimes living with them isn't very easy.
Whenever I have something important to do, such as a business meeting from home, my cats decide they want my attention. They'll do anything to get what they want, especially Loo, my youngest cat.
They don't really care about me at that moment, or whether they'll ruin my meeting, they just want my attention. Well, it looks like I'm not the only one, especially after I saw this hilarious TikTok video.
When it comes to comedy, timing is everything, and this little kitty called Peanut knows it.
Her owner, Angela Oñate from Ohio decided to record a now-viral video, but little did she know what would happen or who would be the main star of the video.
Angela started a video where she wanted to provide her followers with an update on her day-to-day life when her beloved feline interrupted the video.
While stepping back away from the camera, pointing at her face, she said: "I just got off work, so don't look up here!"
Looks like Peanut took the chance to become popular, and at that moment, she jumped in front of the camera standing directly in front of Angela.
The video is even more hilarious because Peanut appears to be defying Angela's instructions, while spending much of the video looking up at something off screen.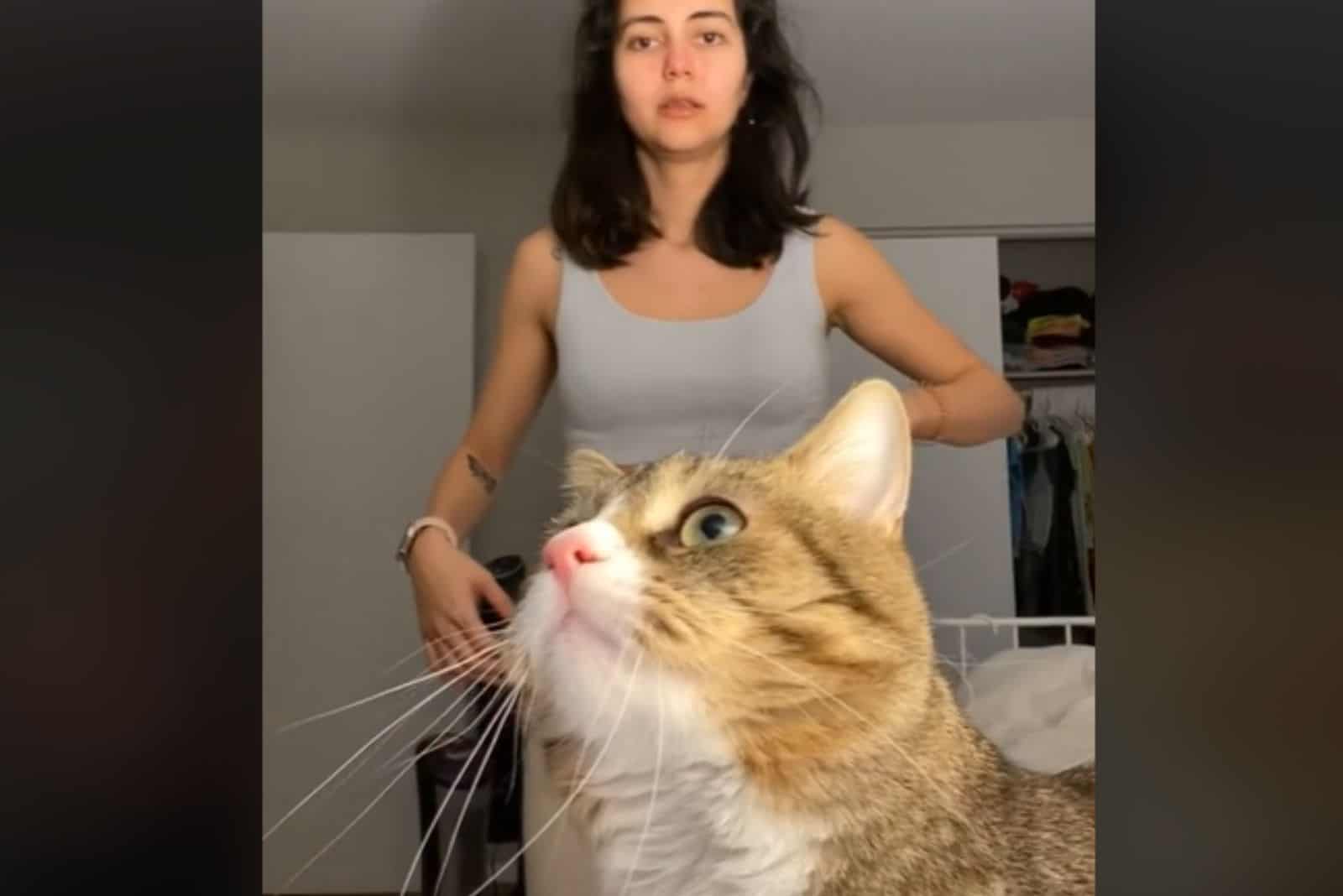 Angela was surprised, so she kept recording to see what her furry friend was up to. At the same time, Peanut continued looking up at something off screen so Angela decided to do something.
She picked up her pet friend, moved him off screen and continued with her video. But, she had no clue about another hilarious twist that followed.
When Angela moved Peanut off screen, I imagined Peanut saying "oh no you won't, this is my time to shine!", so the cat jumps again in front of the camera and continues looking up.
At that moment, neither Anglea knew what to do, so she just let out a laugh and finished recording the video.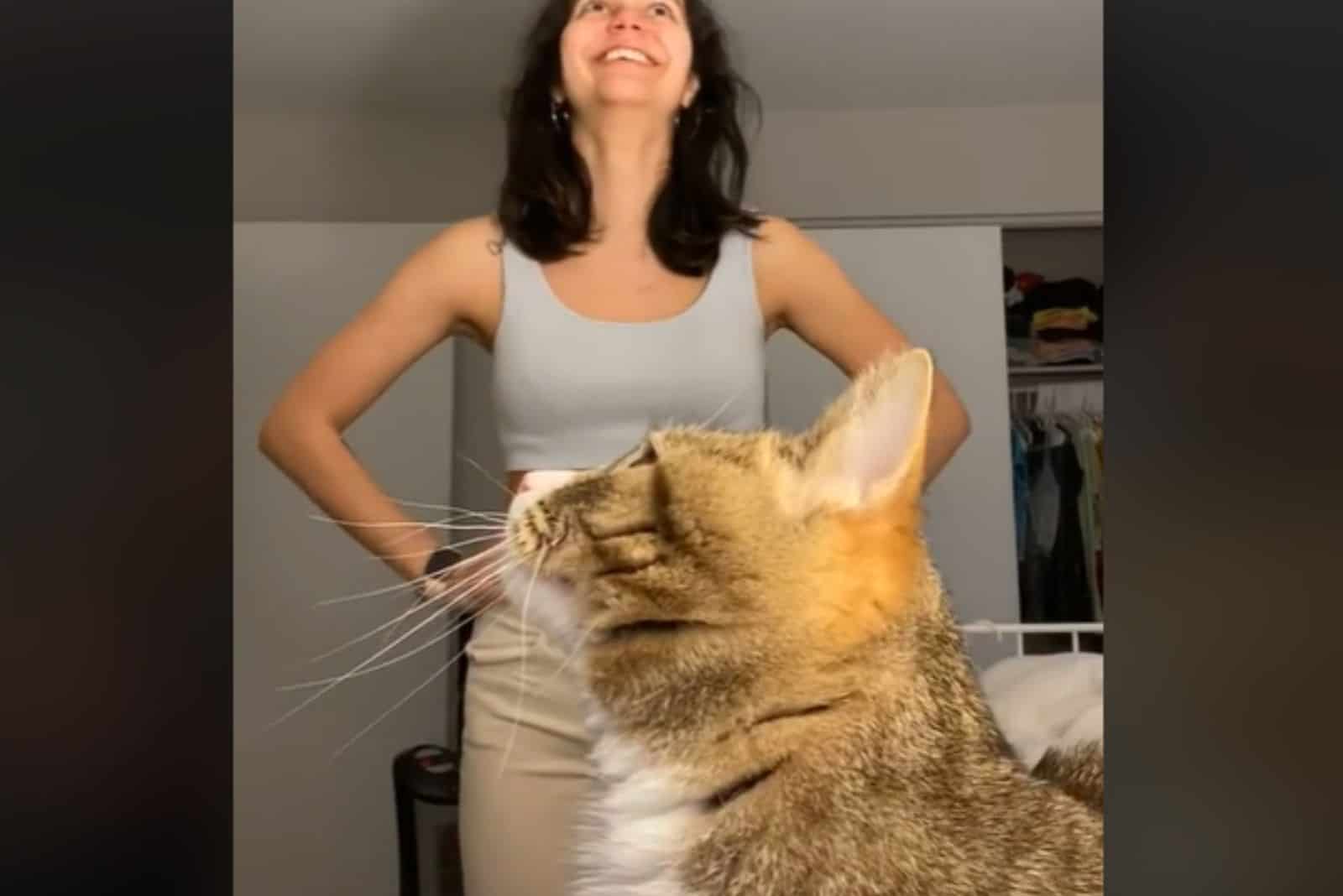 What's even better is that she posted that video with the caption "it's Peanut's world we're just living in it", and I can't decide which is better – the video or the comments below it.
This TikTok immediately went viral and has been viewed over 6 million times. The viewers had a good laugh and obviously had a little fun in the comments. Here are some of the most popular comments below this hilarious video:
Blackpnwlady said: "The cat is the Main Character"
Kety curt said: "Your cat's comedic timing is wonderful"
Flufemcsprklpoo said: "Look at everything but my face; *cat covers everything but face*"
Addison said: "The timing is exquisite"
Destinys_ghost69 said: "No offense to you, but I'm sure that was better than whatever you were about to do." Angela happily agreed: "No offense taken, you are completely right."
All in all, this is a real example of life with cats, and as I already said, it isn't always easy, but at least they manage to entertain us. Has your cat done anything similar as Peanuts? Let me know in the comments!
Related Articles
• Reporter Tries To Stay Cool While Her Two Cats Fight Behind Her During Live TV Interview (VIDEO)