Animal shelters are often overcrowded with abandoned animals who are desperately waiting for their forever home. The same story followed a beautiful gray tabby boy named Barney.
The poor nine-year-old cat spent his whole life at the Emmet County Animal Shelter (ECAS), waiting for his purr-fect match to pick him up.
However, good things happen to those who wait, and just like that, Barney became an Internet sensation overnight.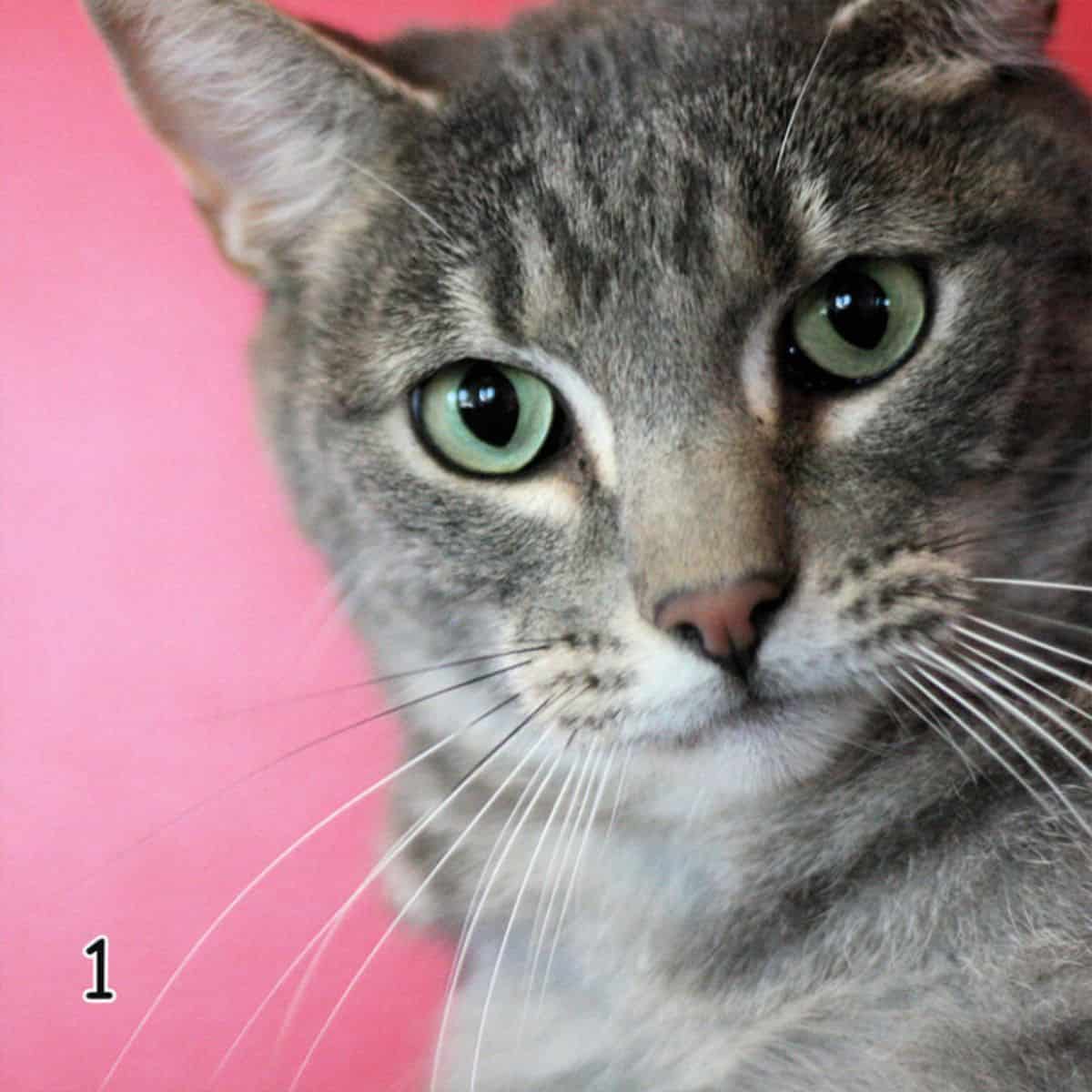 Barney got the spotlight he needed, appearing in different types of social media, including local and national news.
Not only did he manage to find himself a forever home, but his story raised awareness of many other pets looking for their homes.
ECAS has been trying to find Barney a home ever since he arrived at the shelter, but unsuccessfully… In 2018, they shared:
"Sweet, gentle Barney has been looking for a forever home since he came to us as a baby. Born of a feral mother that was caught in a trap, Barney and his siblings were given the chance to become house cats. Although things are fun here at the shelter, Barney would still love to have the chance to live out the life he was saved to have and find himself in a loving forever home where he can have a family to call his own!"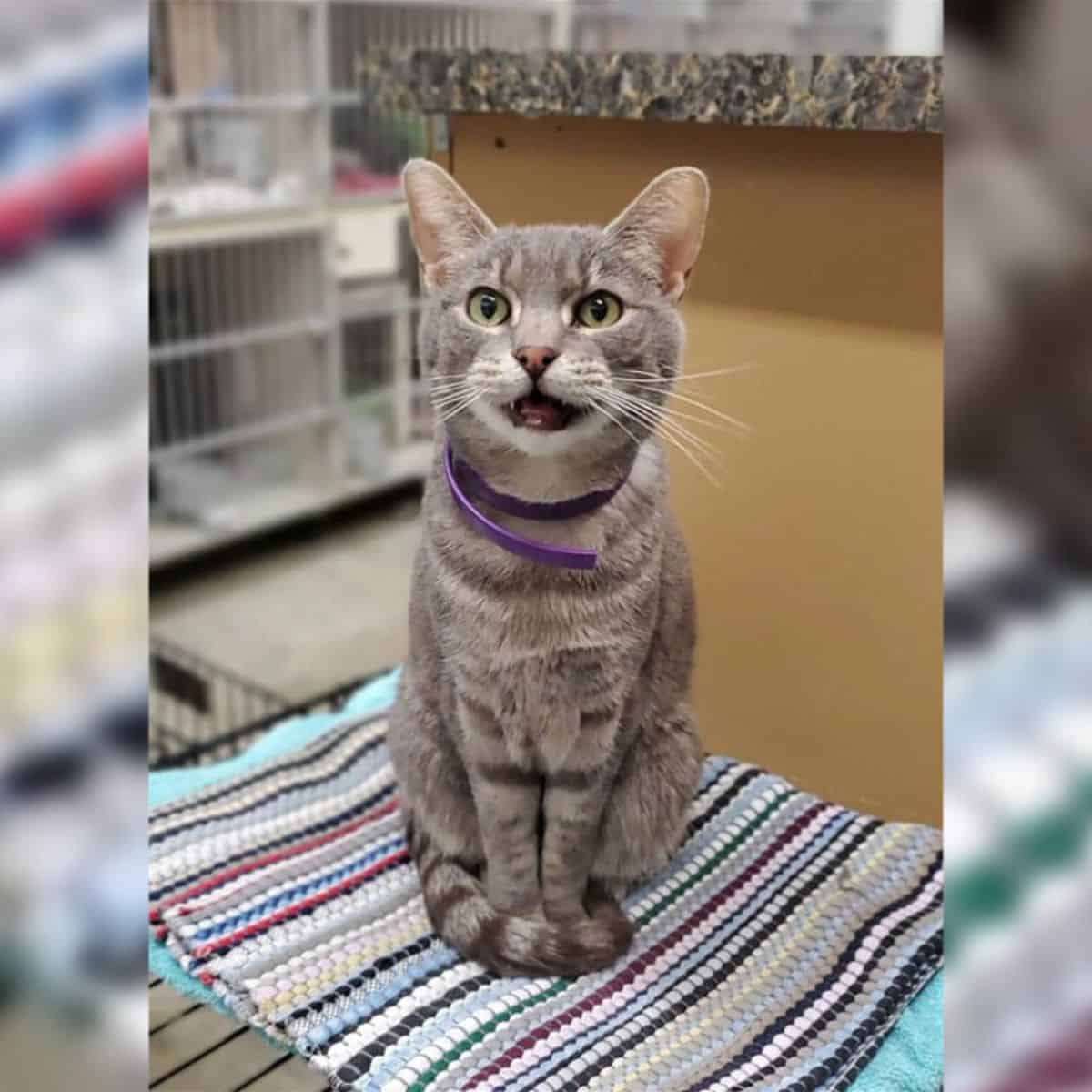 Fortunately, Barney's picture, which was shared on Reddit in 2023, turned his whole life around. The caption said:
"Meet Barney; he's been at his shelter since he was born. He's 9 years old and the happiest-looking cat you'll see today."
Even though Barney lived in the shelter since his birth in 2014, his adorable smiling picture captured everyone's hearts that people from all over the world wanted to adopt him.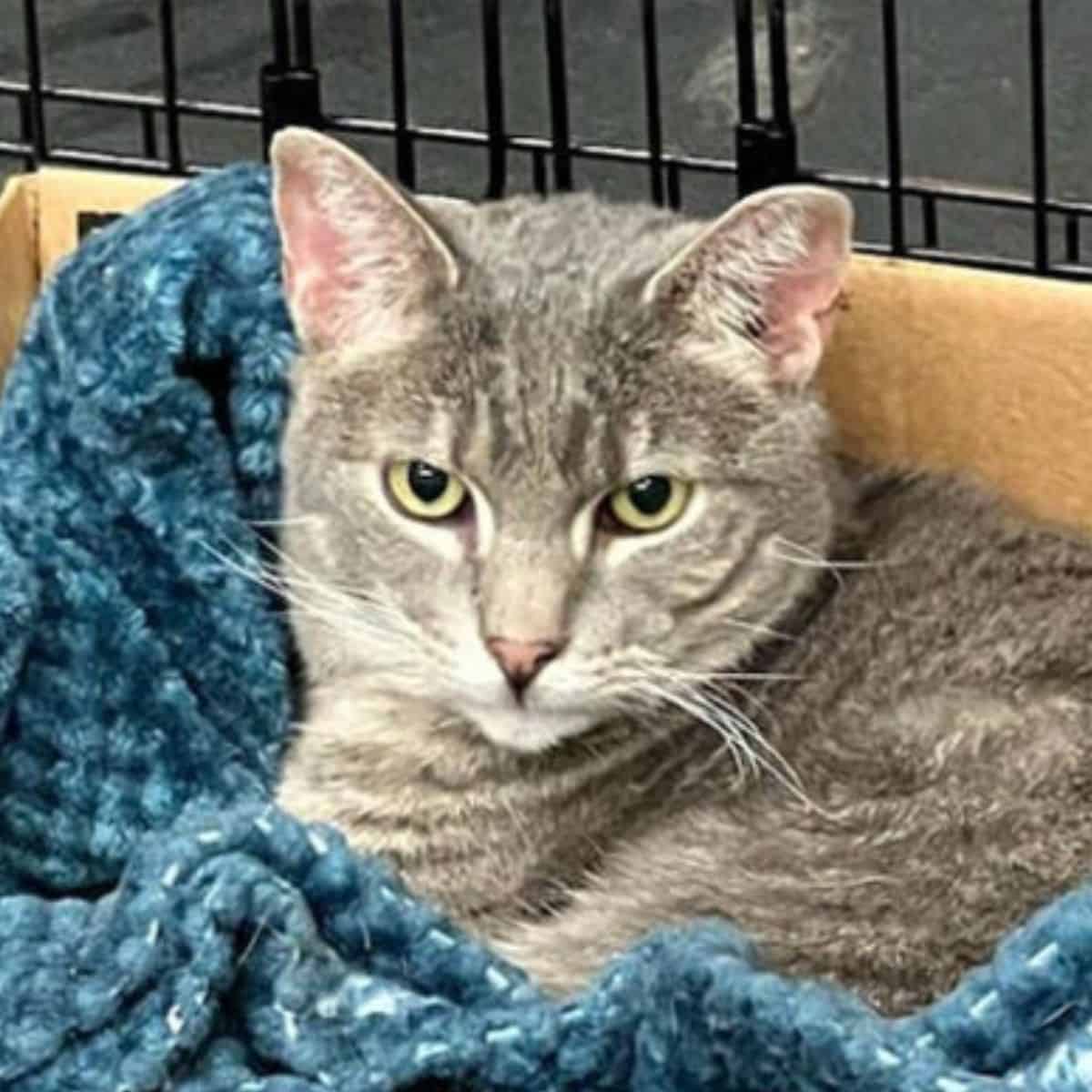 Many of Barney's fans couldn't understand how no one wanted to adopt him all of these years, but the director of ECAS, Kristy Henning, explained:
"Wonderful cats being overlooked by potential adopters [are] unfortunately common, especially in Midwest shelters."
Barney, the new internet sensation, became so popular that ECAS received over 15 adoption applications. However, they chose a family who lived about six hours away.
The lucky winner was Amanda Sherer along with her family, who saw Barney's adorable photo on Reddit and instantly fell in love with him.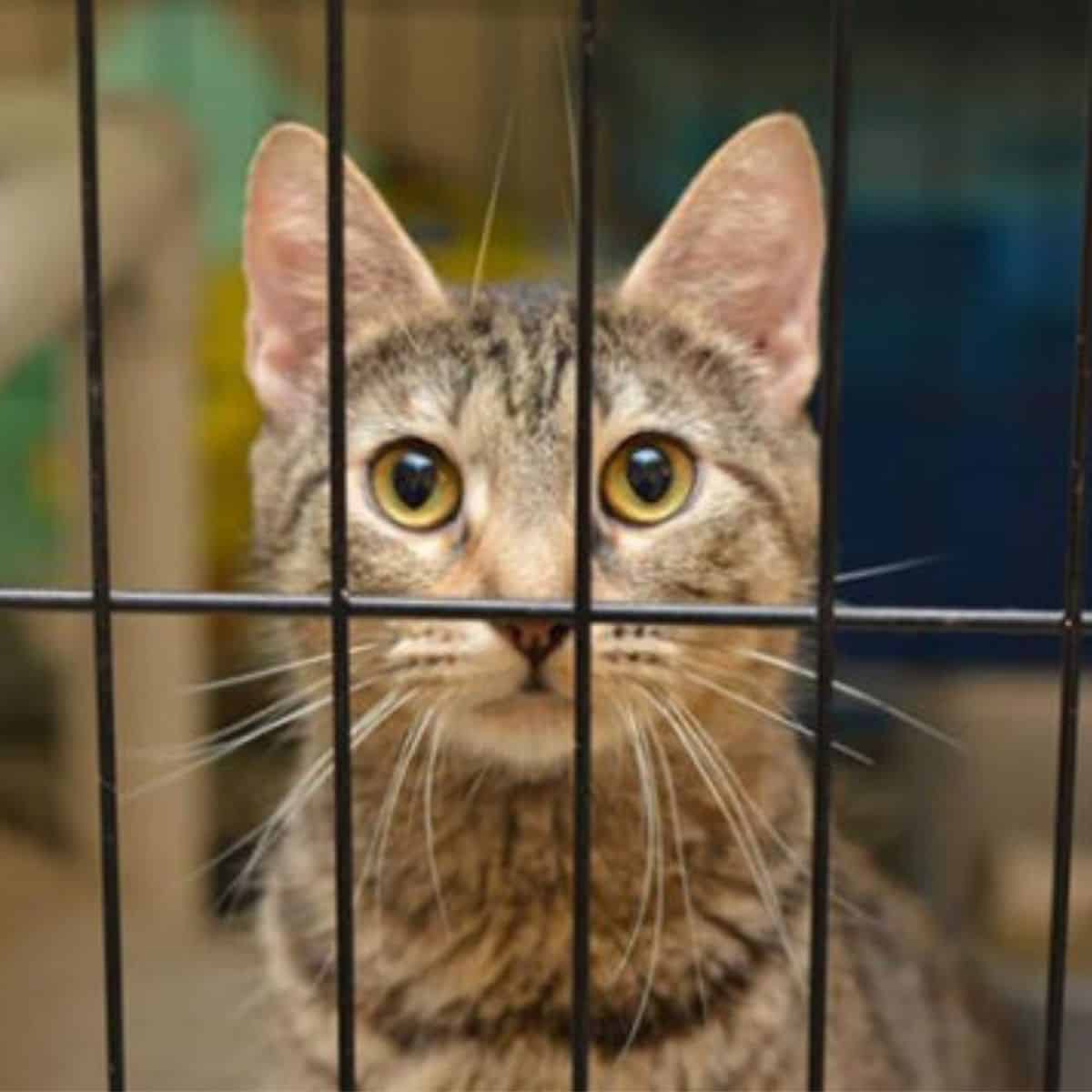 The long-distance was no obstacle for them, so they came to the Shelter to pick Barney up and take him to his new home.
Even though the first attempt was unsuccessful because Barney got a fever due to his booster shot, they brought him home as soon as he started feeling better. The whole family was feeling so lucky to become Barney's adopters.
After arriving at his new home, Barney was a bit confused and shy, which is normal for cats, especially adopted ones. Some cats need more time to adjust to their new life.
Considering how loving and patient his family was, Barney instantly fell in love with his new humans and home. His true personality finally blossomed, and he turned out to be a very playful and lovely kitty.
Barney's fans wanted to see him, hoping he was living the life he deserved, so the ECAS shared a follow-up post saying:
"Barney and everyone from the Emmett County animal shelter wanted to thank Reddit for all of the support you have all given them. Barney's new family is showing him so much love and wanted to share him getting comfortable with all of his new [toys.]."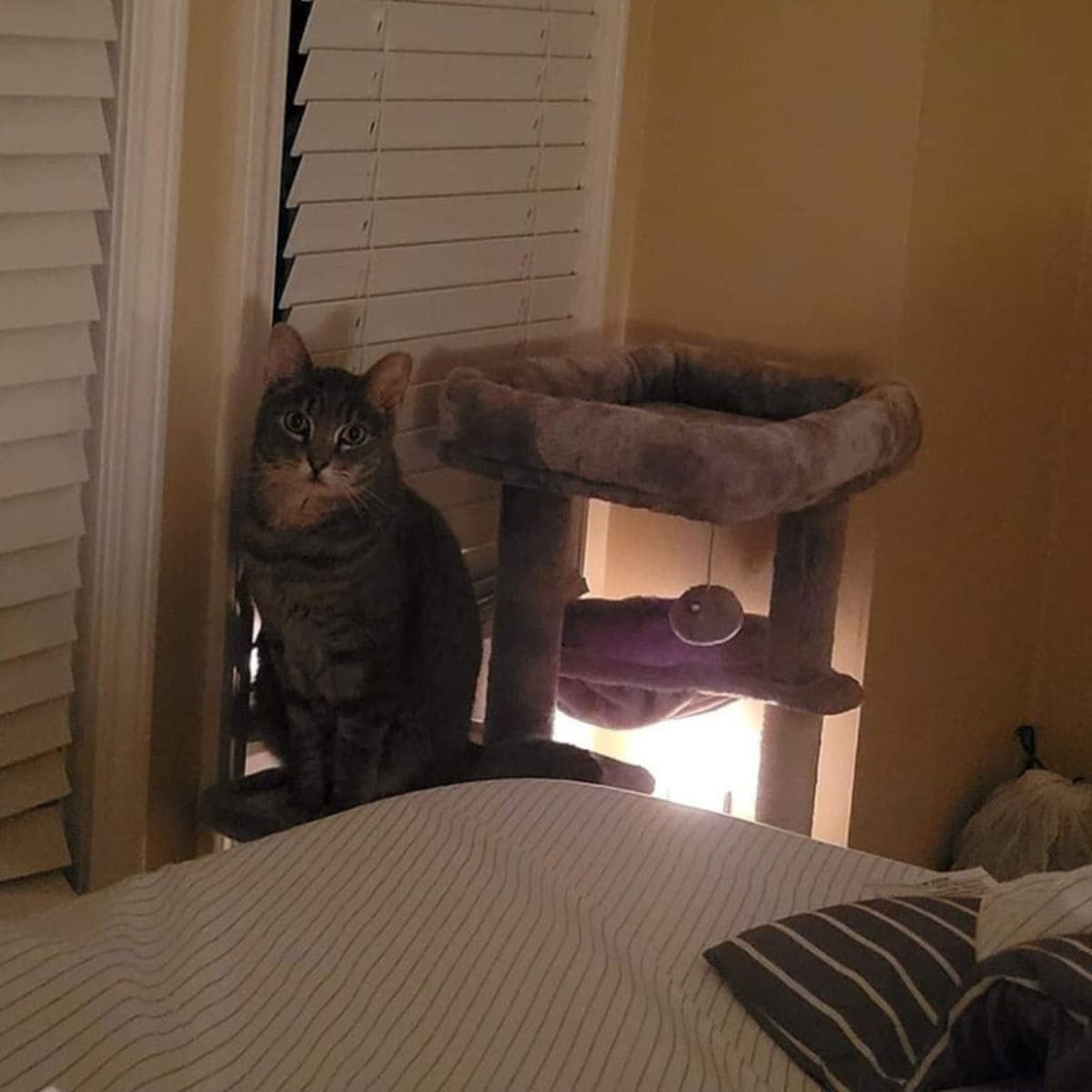 The Scherer family adores Barney and has big and fun plans for him, according to the Des Moines Register:
"The Scherer family has big plans in store for Barney's new life, including a family Halloween costume. He's even got a harness and leash in case he ever wants to explore the great outdoors."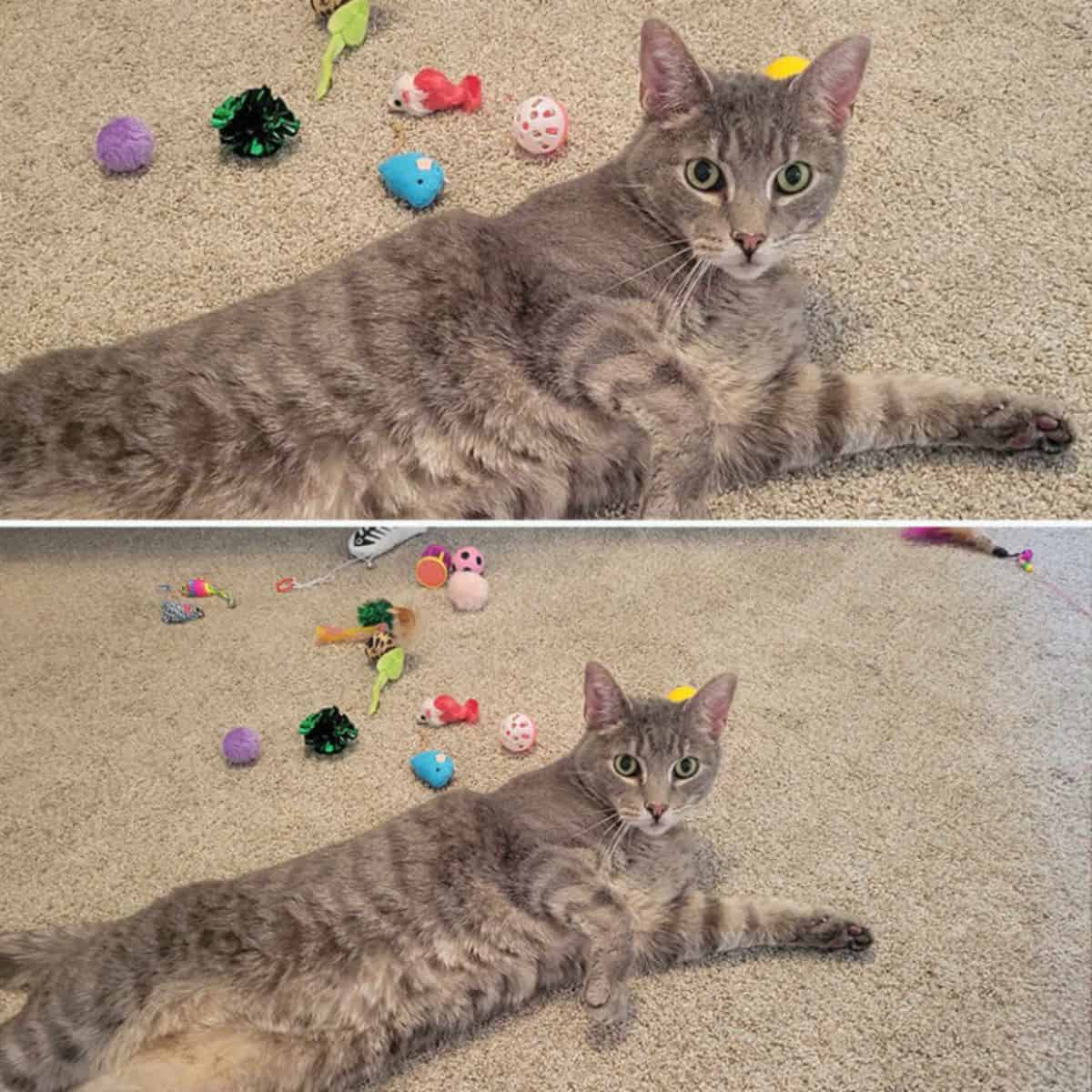 Everyone was happy to finally see Barney living his best life, just as he deserved. ECAS shared a heartwarming message following Barney's adoption, hoping that his story will help many other shelter animals find their forever homes:
"We absolutely love that Barney has found his family and in turn has garnered so much attention…we truly hope this will shine a positive light on overlooked cats in shelters everywhere!"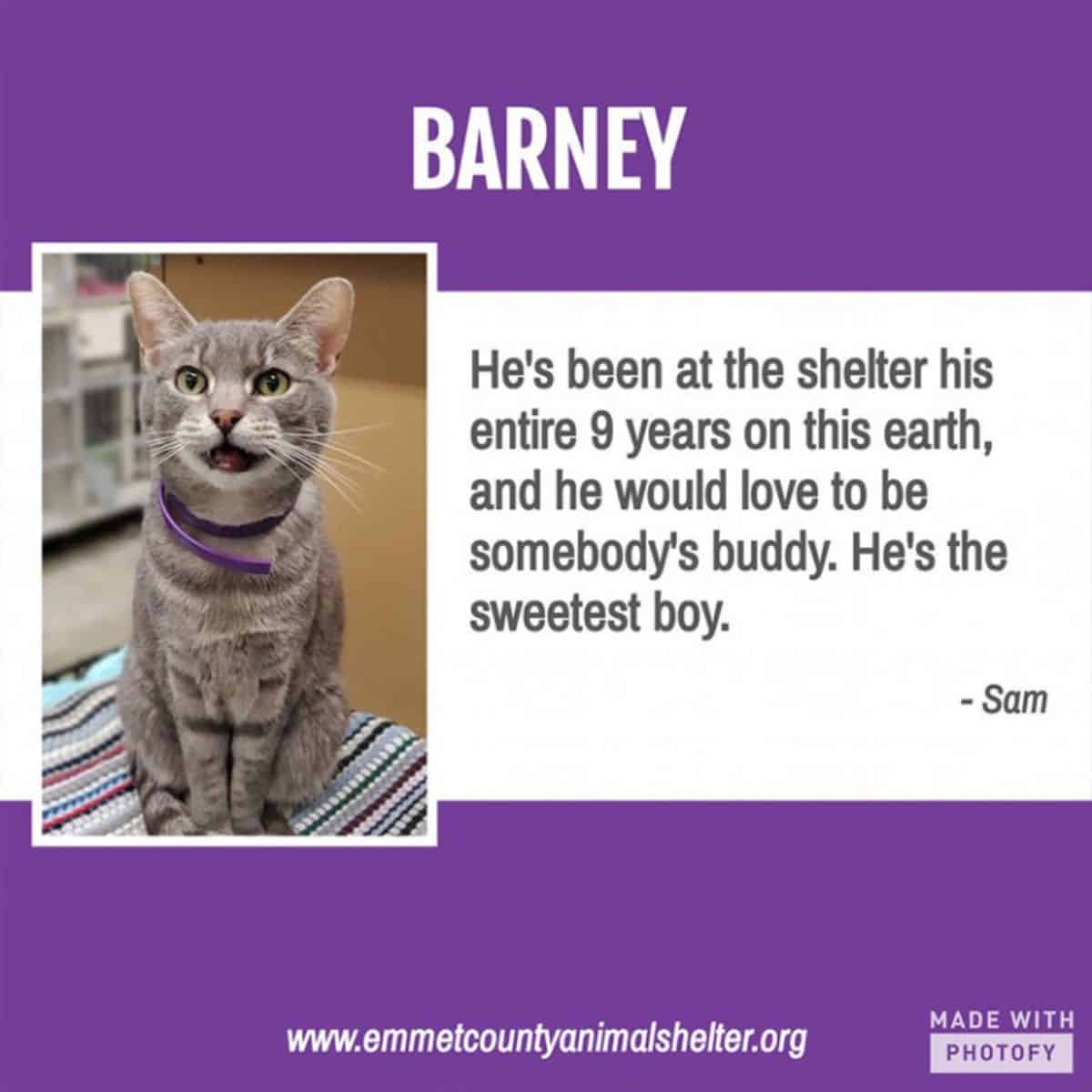 If Barney's adoption story warmed your heart, here's more content that might bring a smile to your face as well:
• After His Owner Passed Away, This Ginger Cat Ended Up At A Shelter Waiting For A Forever Home
• Archie The Cat Finally Finds Home After Years Of Helping Other Shelter Cats