Abandoned cats and kittens are everywhere around us. Unfortunately, some of them are abandoned in very dangerous places where they have zero chances of survival.
That's exactly what happened to this poor kitten. Someone heartlessly abandoned him on a busy highway, putting his life in extreme danger. On top of that, the kitten was in terrible condition.
The kitten was weak and barely alive, and the only thing that could save him was a miracle.
Luckily, miracles happen to those who wait and believe. A kind-hearted man spotted the helpless kitten on the highway. He witnessed someone tossing the cat out of a moving car, but the car sped away before he could do anything to stop it.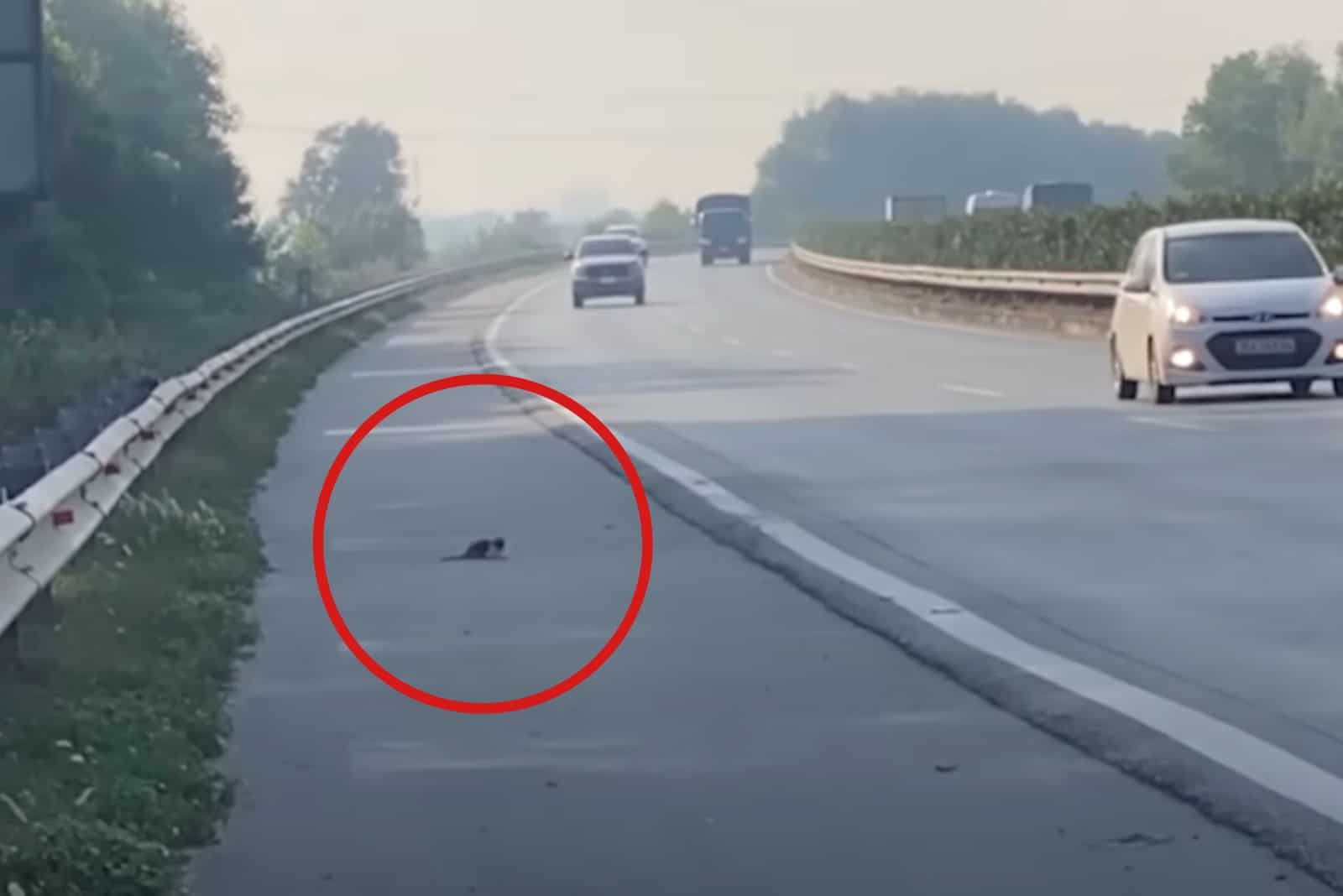 He immediately informed his friend who works at Animals Care, the national rescue center in Mexico.
He guided the rescuer to the specific spot on the highway where the kitten was last seen. When the rescuer arrived, he found the tiny kitten in an extremely weak state.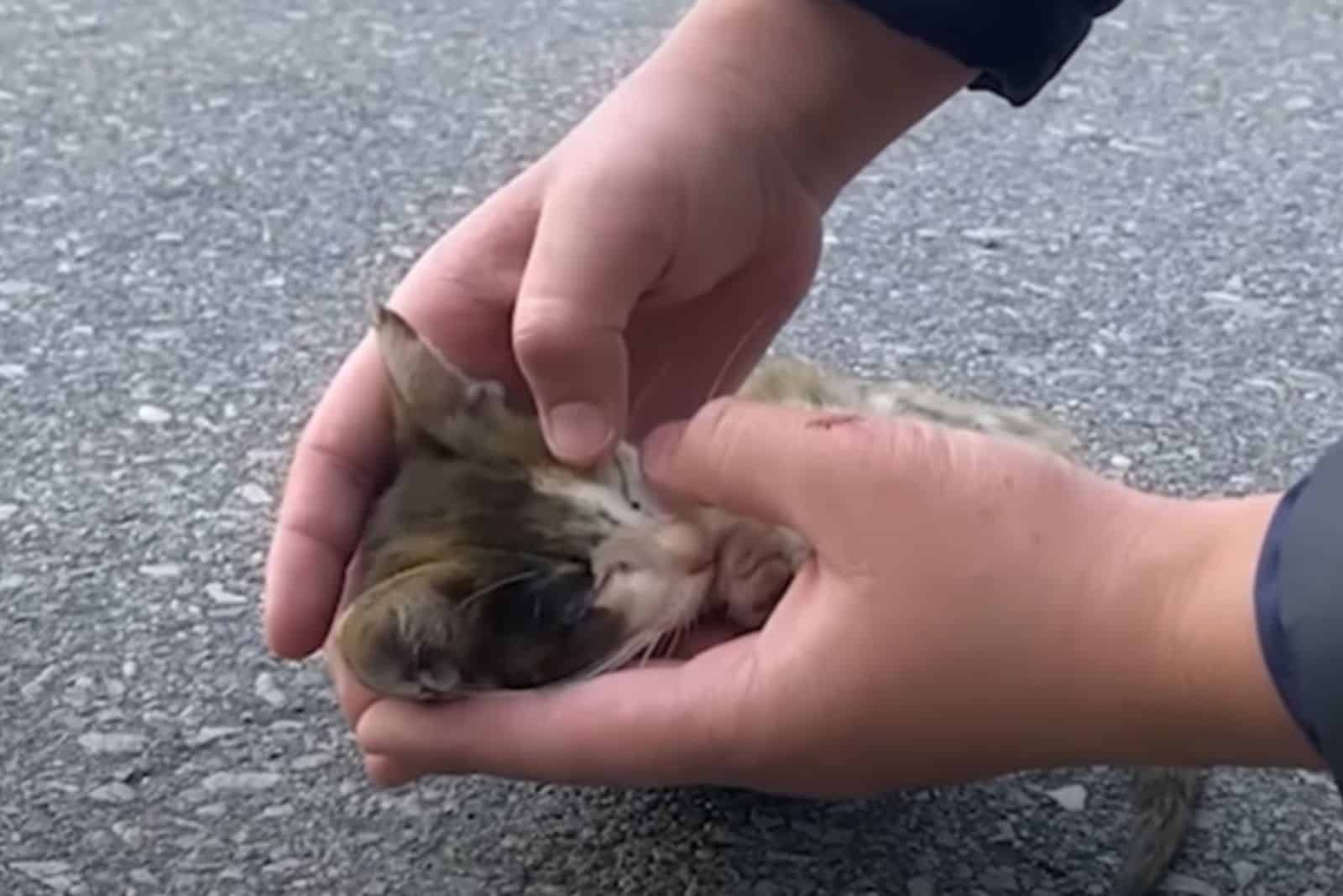 The kitten was very weak, his eyes were closed, and his breathing was no longer regular. The rescuer knew that the kitten needed CPR as soon as possible.
Despite the initial attempts at CPR showing little improvement, the brave rescuer refused to give up. He continued with the life-saving procedure until the kitten showed signs of life once again.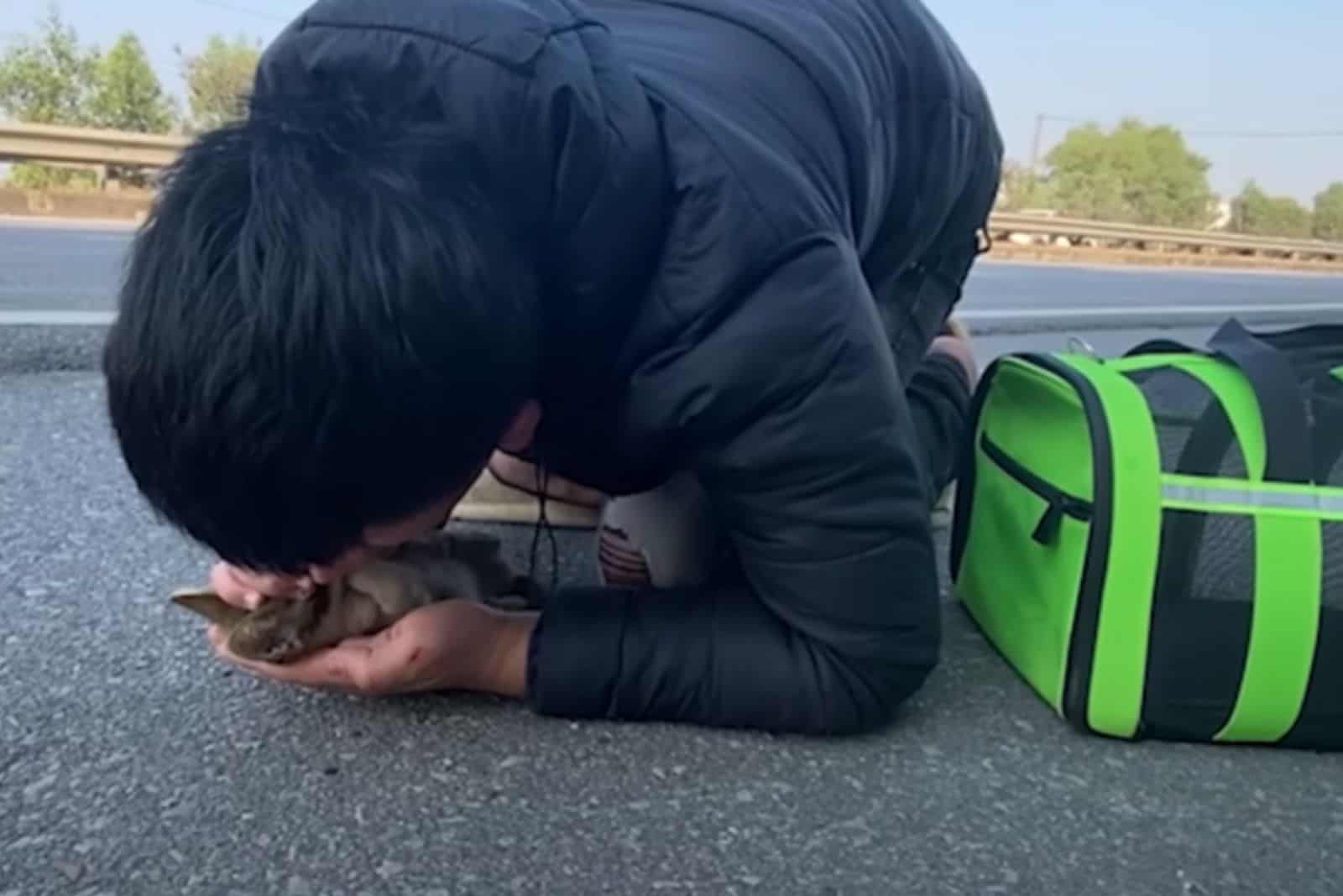 After the successful CPR, the kitten's breathing stabilized, but his body remained weak, requiring further care. So, the rescuer administered an immunity booster and carefully brought the kitten home for ongoing treatment.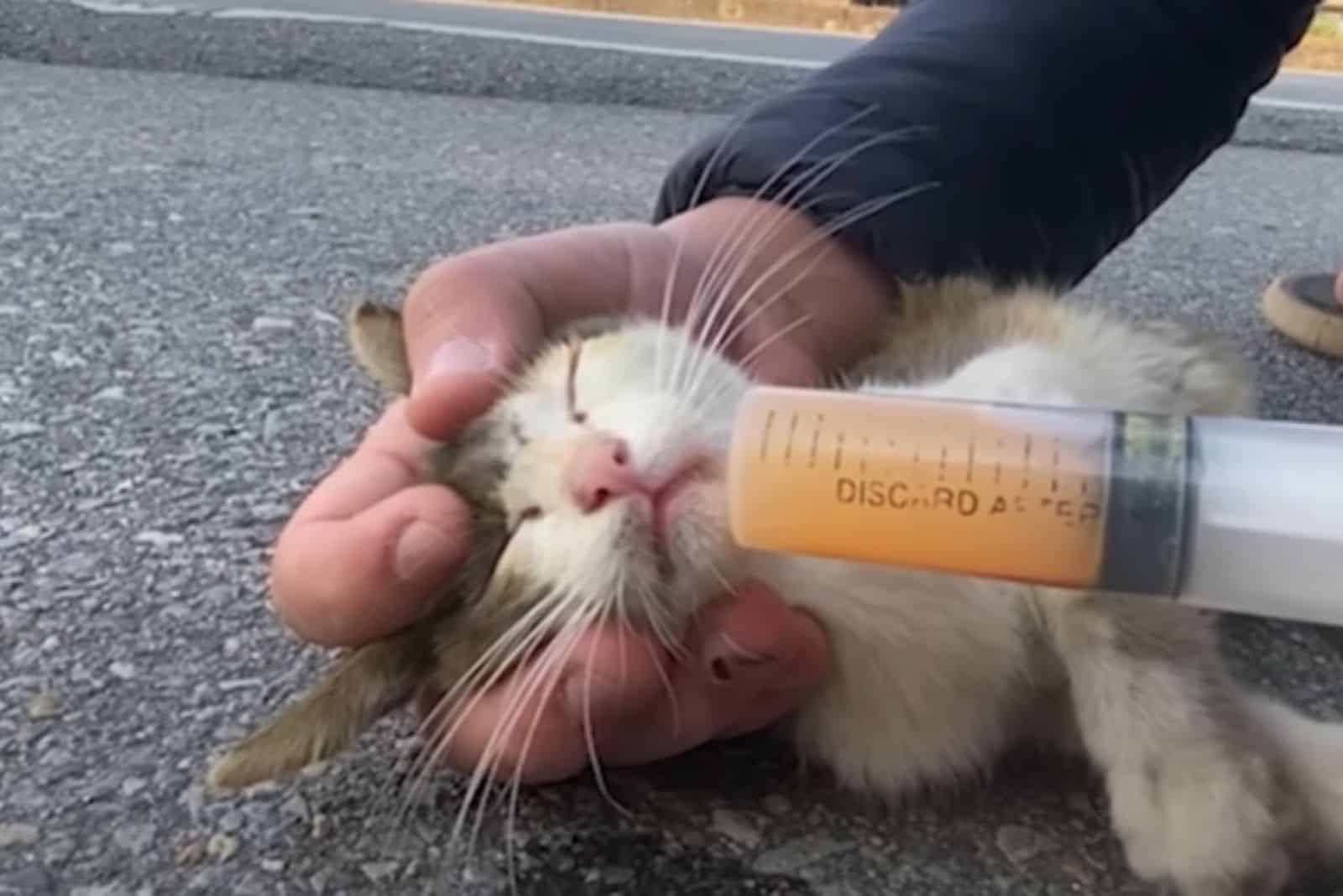 As soon as they arrived home, he put the kitten in a blanket to warm him up and allow him to rest a bit. Then he proceeded with the examination, checking the kitten's heart rate and temperature, fortunately finding them to be normal.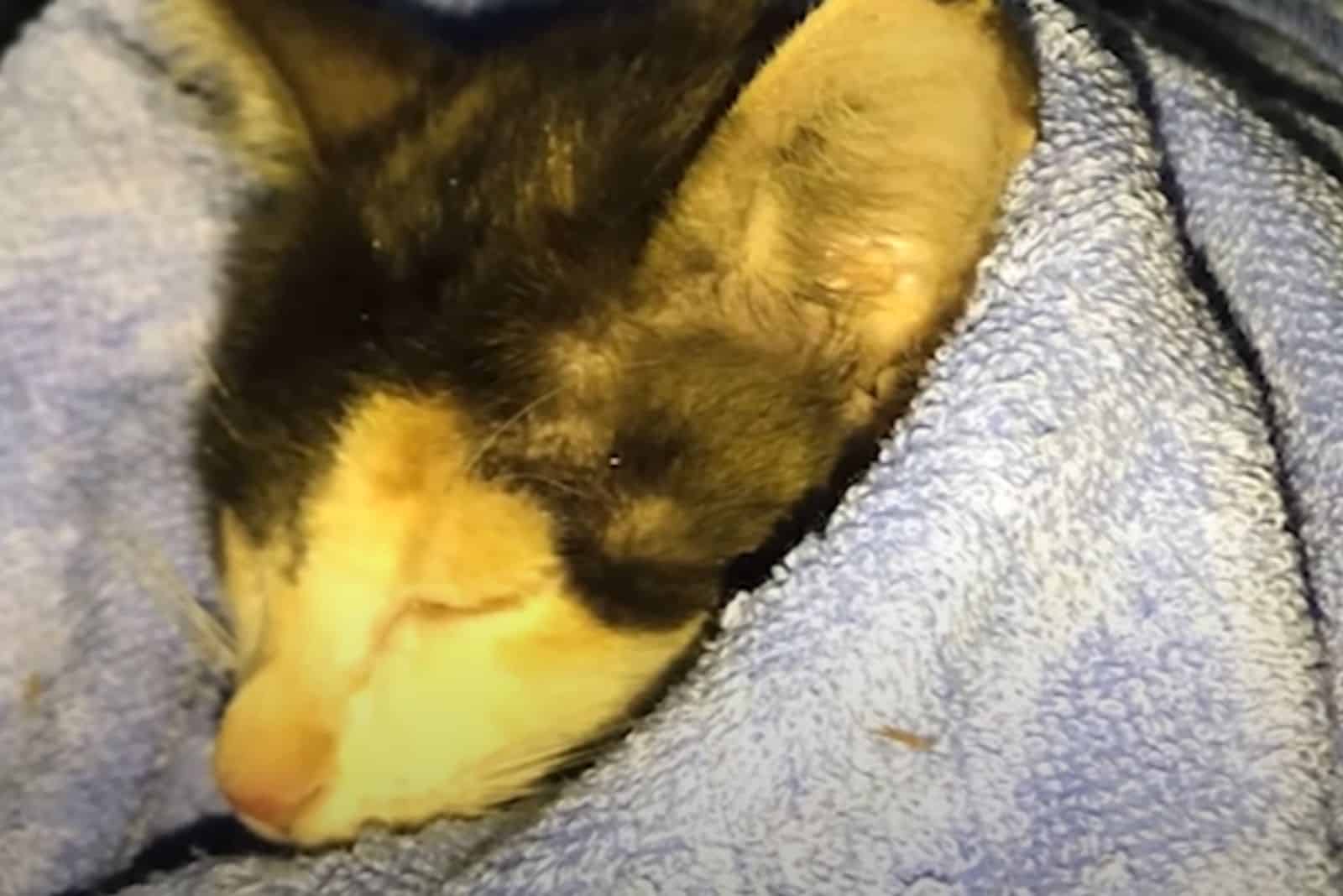 After that, he gave the kitten a vaccine and cleaned him gently with a soft cloth. He also gave him an infusion to replenish his body with water, after which he immediately began to regain strength and move around.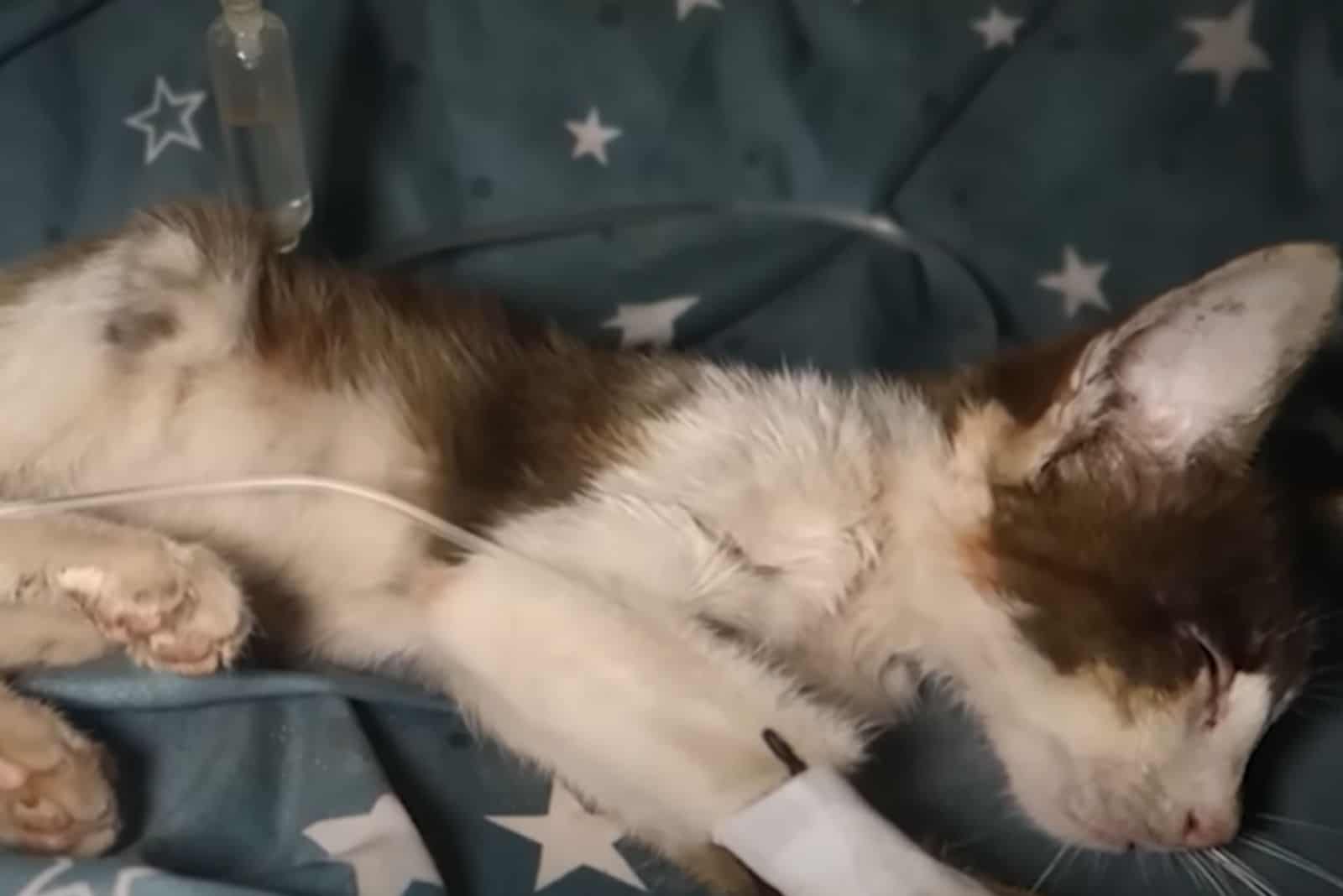 Day after day, the kitten's condition improved. He started eating soft wet cat food and gradually regained his strength. Although he still needed ample rest, his progress continued steadily.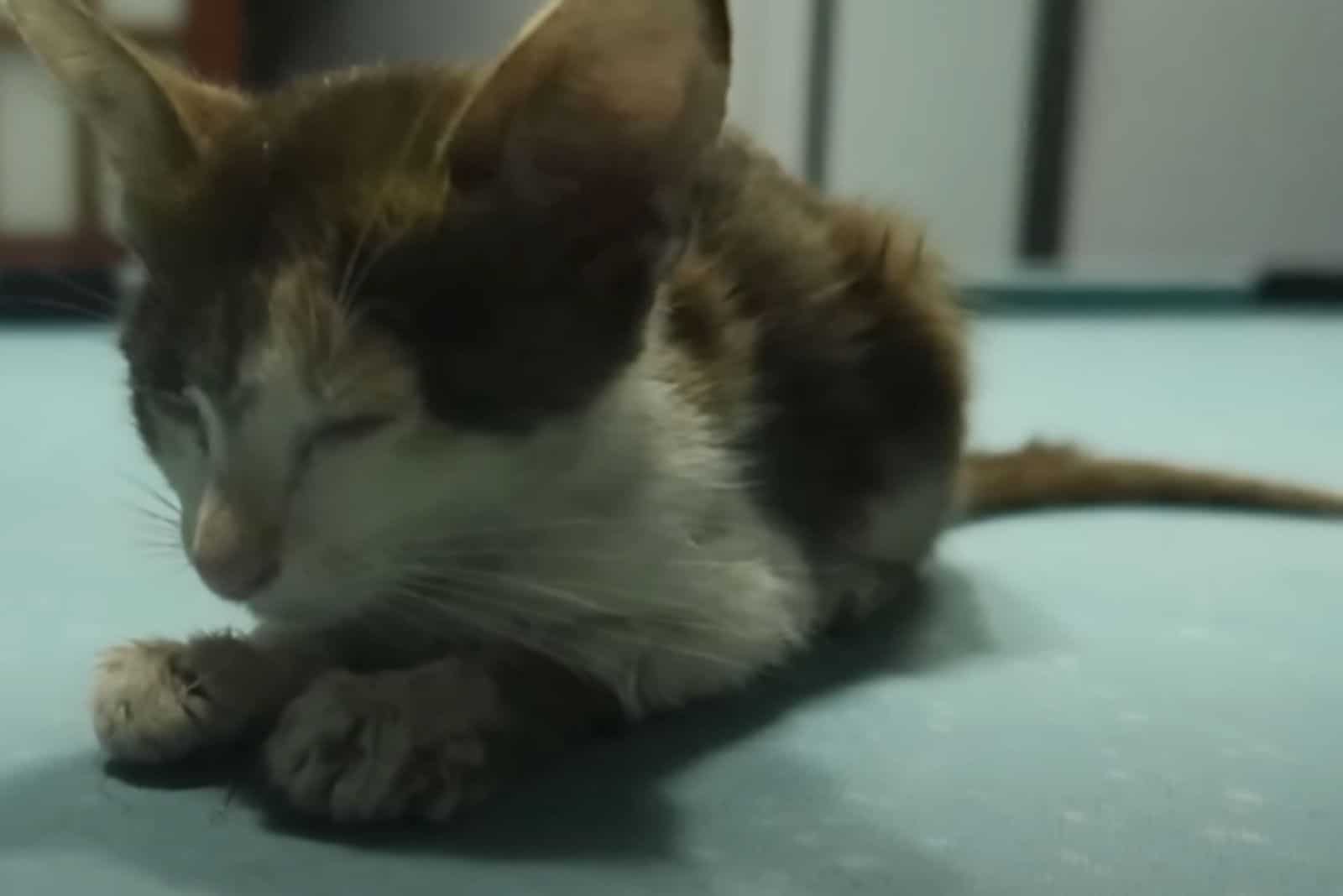 Every day, the kitten grew stronger, and he even started playing. After having his meal, he would approach his rescuer and play with him.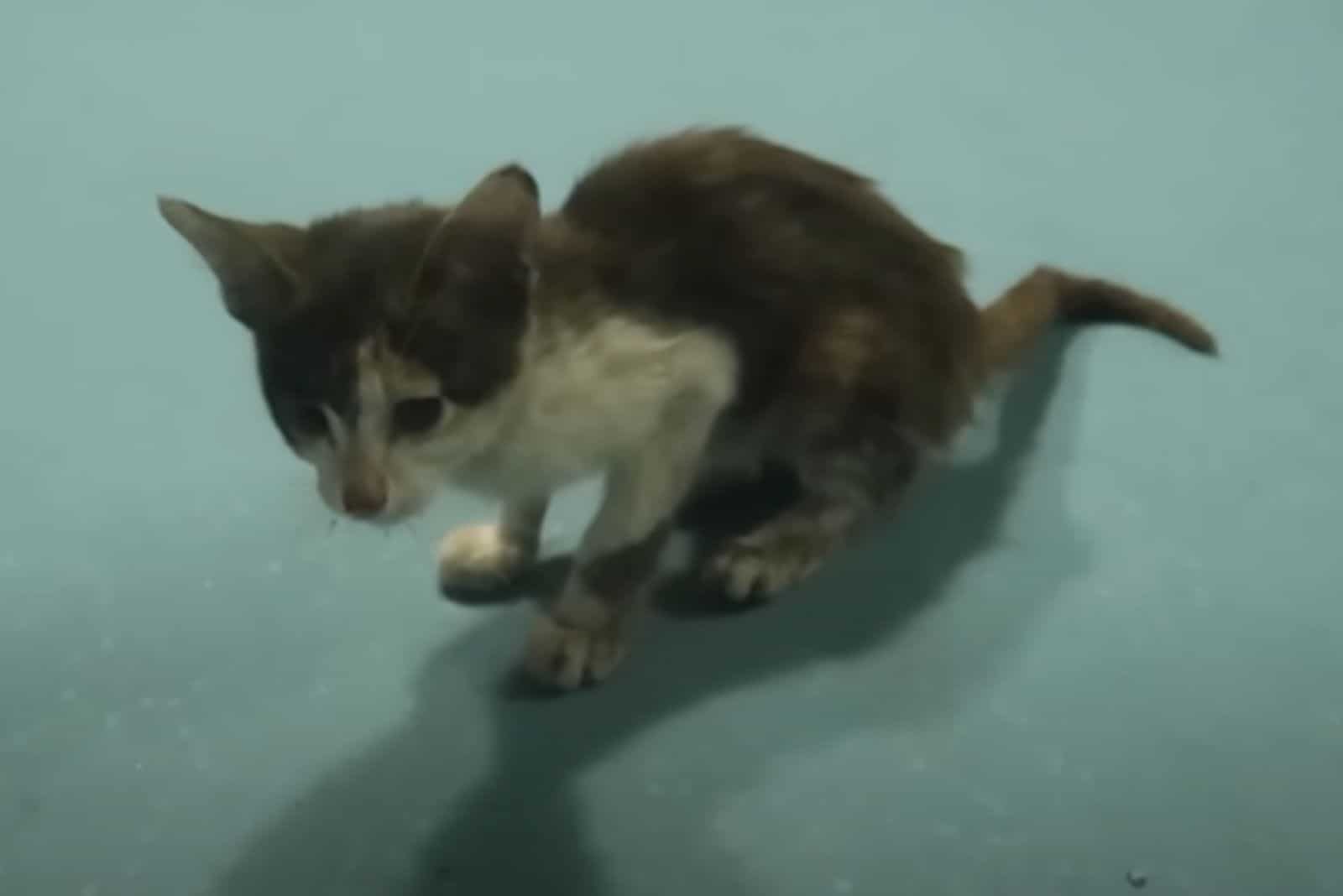 The kitten turned out to be lovely and also very curious. He began to explore his new home, starting to like it.
None of this would have happened if it weren't for a miracle and this kind rescuer that literally saved the kitten's life and gave him a second chance!
Related Articles
• Once Abandoned At Shelter, Now This Cross-Eyed Cat Has A Loving Home