Most people would just continue scrolling or say that this is the ugliest cat they had ever seen… Well, I'm the one that would stop and admire the beauty of this cat. What about you?
This one-eyed beauty with a snaggletooth is called Princess P. I discovered that this kitty is actually one of the loveliest cats in the world, so you shouldn't judge a book by its cover. Let's get to know Princess P better.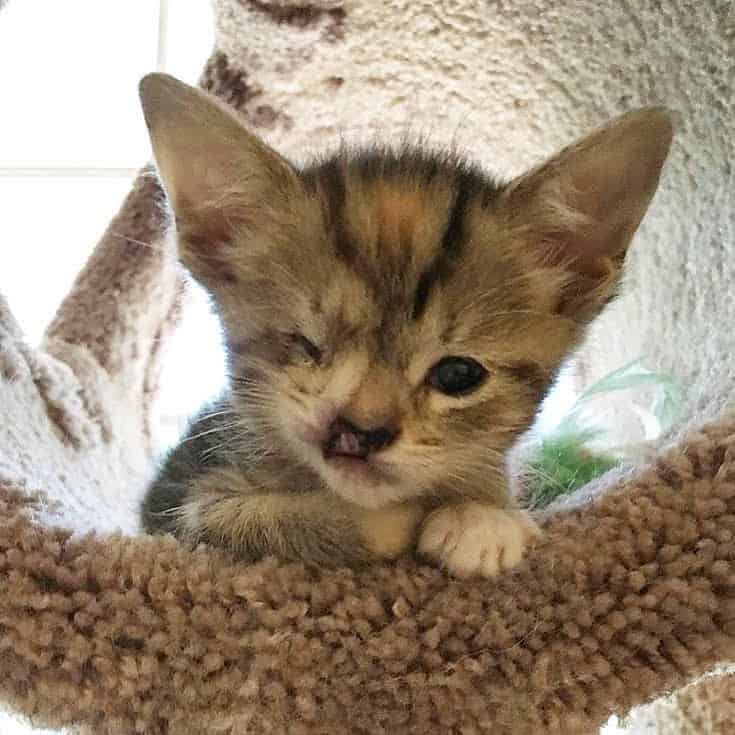 Princess P's story starts with her mother who showed up at the doorway of a couple's home. They felt sorry for the cat and wanted to help her, so they decided to adopt her and named her Plop. What they didn't know was that the cat was full of furry surprises!
"A few weeks later, I realized that she was pregnant," said Alex.
Plop reminds me of my Freddie who literally followed me to my house. He basically adopted himself and moved into my house. Luckily, he's a male so he didn't surprise me with a bunch of furballs.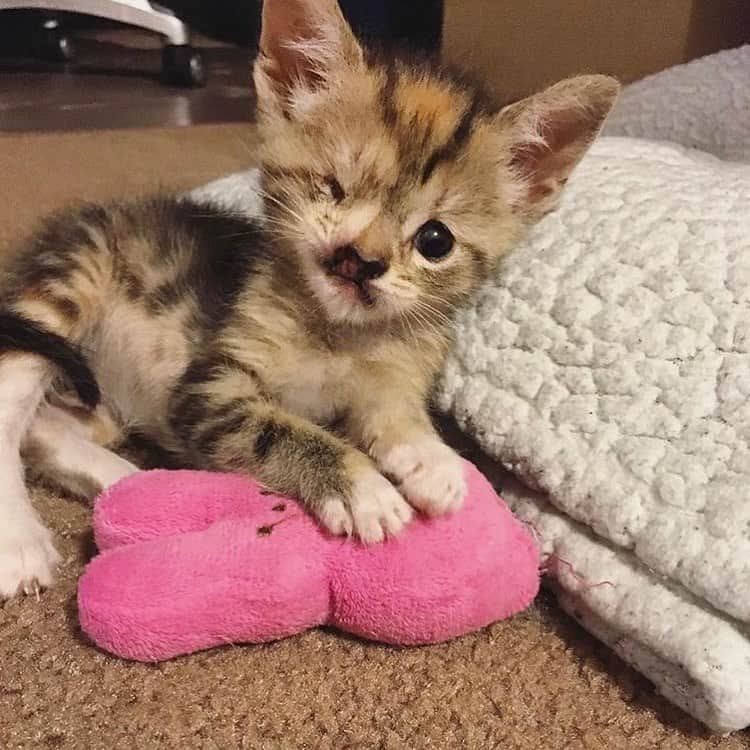 The biggest surprise that the couple experienced was when the cat delivered her babies. One of the kittens was completely different and very unusual.
"I realized quickly that she was different when she wasn't able to feed from her mom like the others so I bottle-fed her until she was old enough to eat wet food," said Alex.
That kitten was so tiny; way smaller than the rest of the kittens. The couple immediately knew that this kitten was special and that it would grow up into a big brave kitty. They named her Peanut (Princess P) and decided to keep her.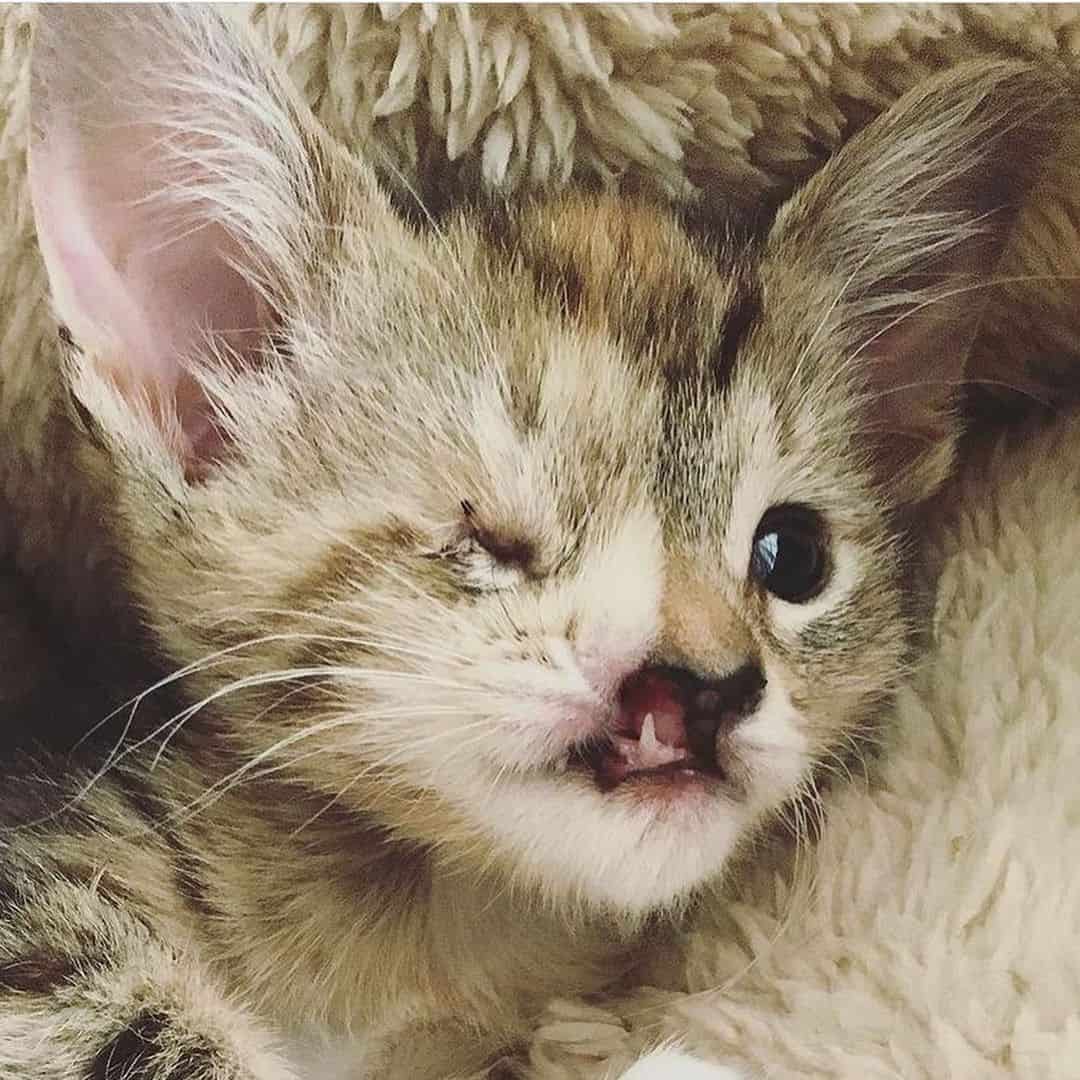 As P and the other kittens grew, it became clear that Peanut was born with several defects. She was born with only one eye and she was missing part of her nose.
"She had defects on specifically one side of her body with the eye and nose. Luckily she is purrfectly healthy otherwise," Alex continued.
Soon after that, her snaggletooth started growing and really added to her overall appearance. I think that her defect actually makes her the cutest cat ever.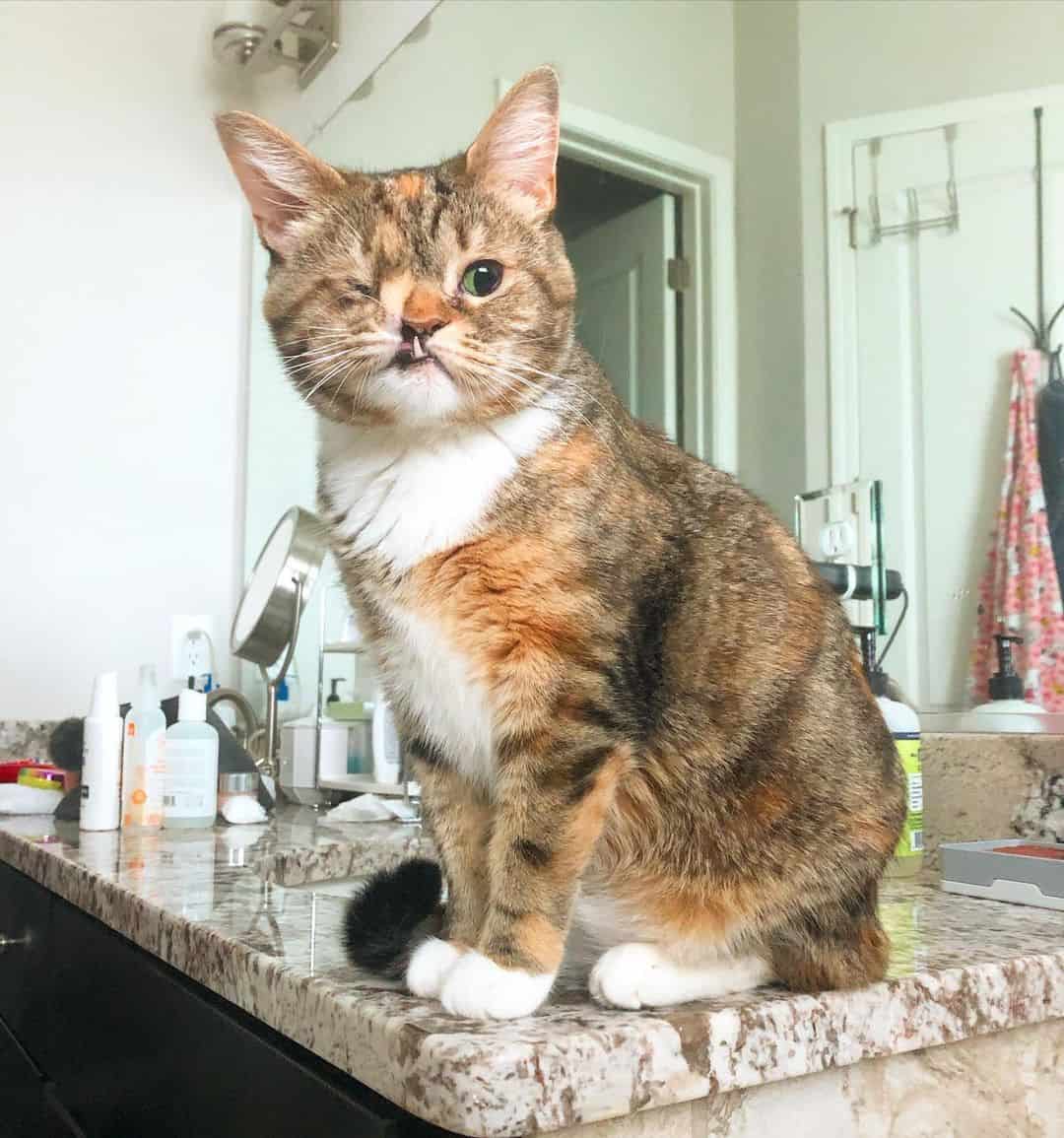 Princess P didn't let her defects hold her back. Instead, she decided to show how real beauty comes from the inside, and not from the outside. After all, that's the only thing that matters.
"She sits on her human dad's shoulders every night around dinner time to watch me cook and get some treats. She is truly my best friend," Alex added.
Princess P grew into a beautiful cat who has a lovely, friendly personality and is just looking for some love and affection.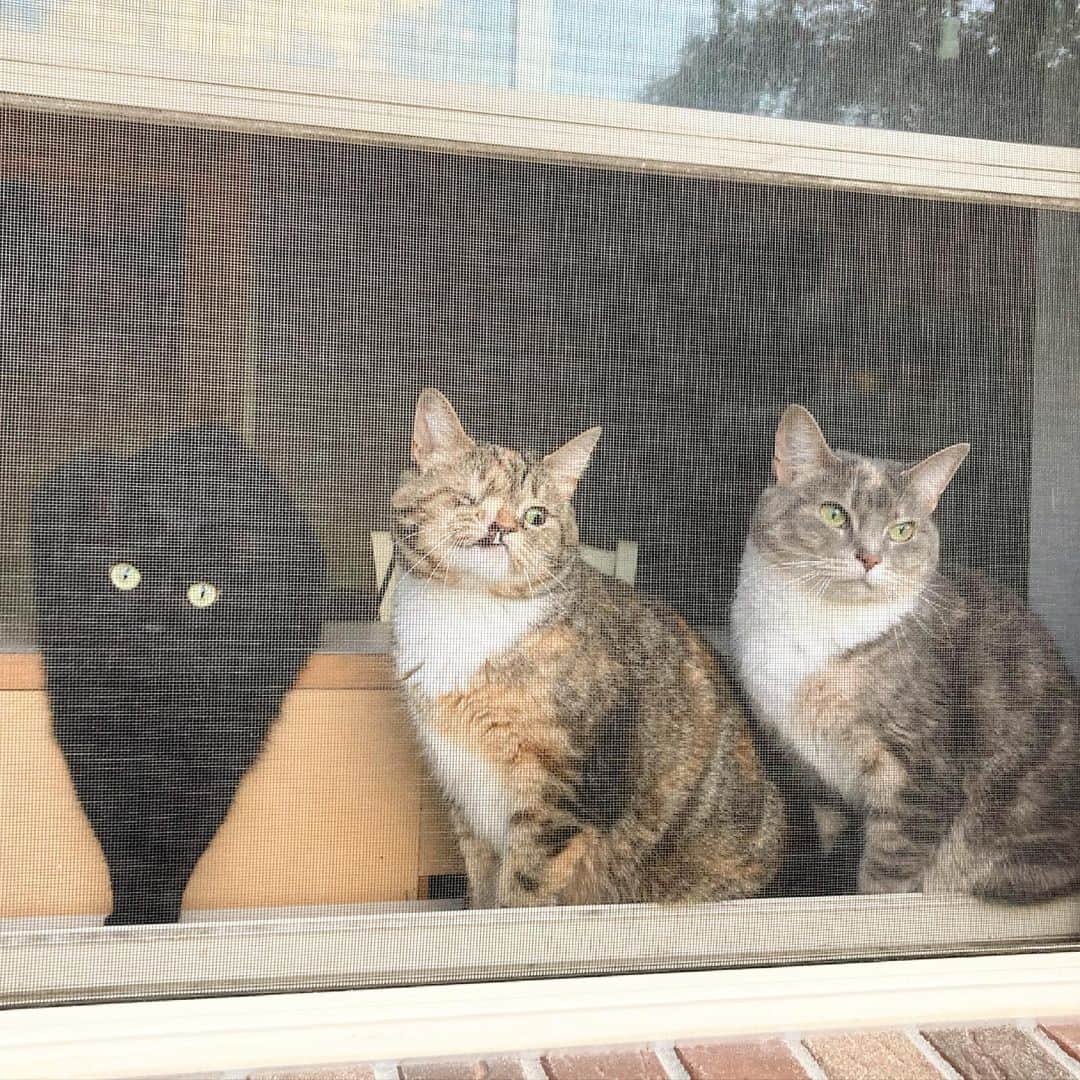 Princess P now weighs around 4 pounds and she is smaller than the rest of the cats. She doesn't lack anything, because she has a huge heart. P is now living a purrfect life with Alex and her feline company, mother cat Plop, and the newest sister Phoebe.
Alex concluded: "A little compassion goes a long way because by giving P a chance I gained one of the biggest blessings in my life today."
What a beautiful story and what a strong bond between this man and his beloved feline friend. I wish we all had such a bond. It also helps us remember that we should be compassionate.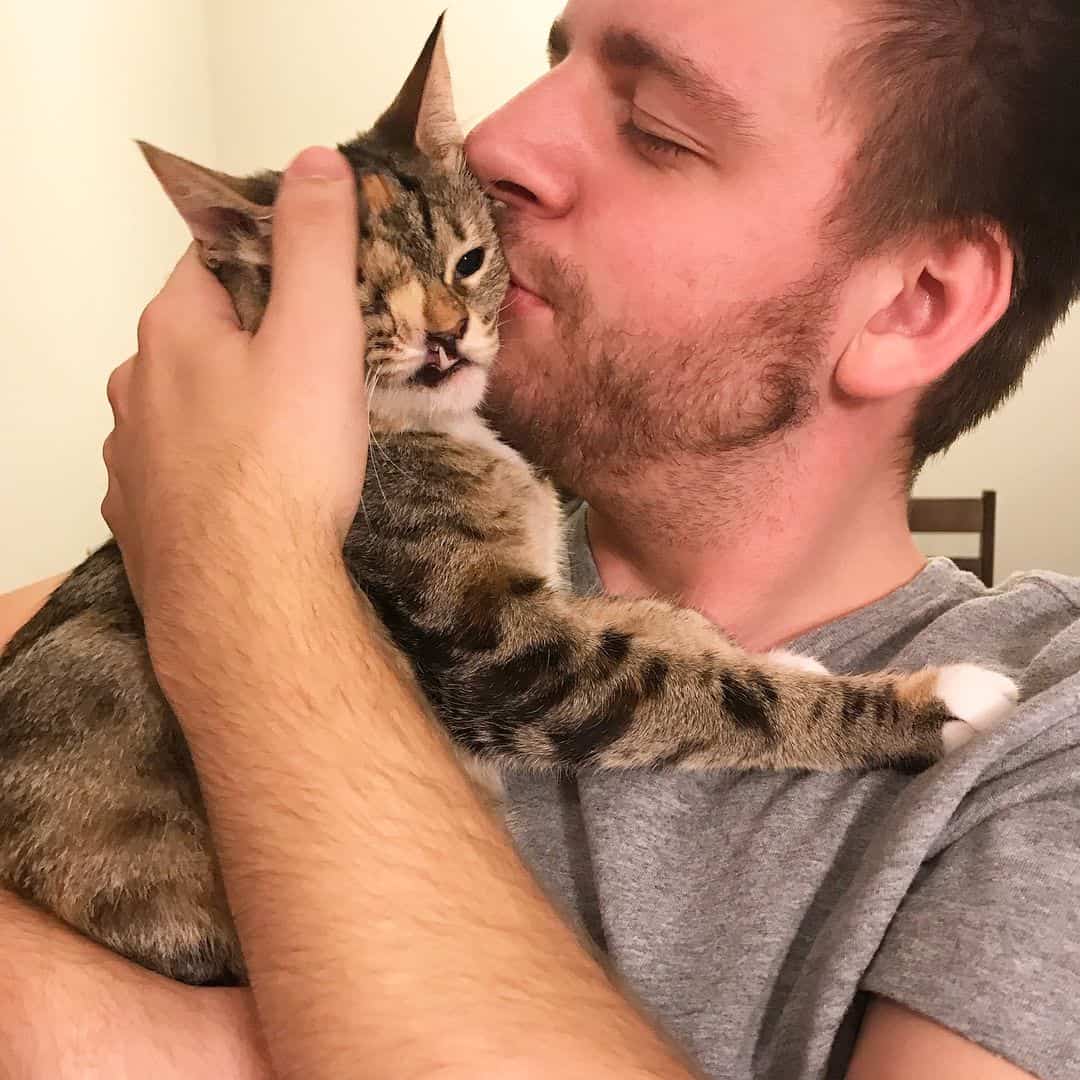 Despite the fact that some people will say that it's not worth it, every cat deserves love and attention, and if you only give it a chance, I'm sure it will love you even more!