Maine Coons are gentle giant domestic cats that have won over the hearts of countless cat lovers.
This cat breed is becoming more and more popular, and it's hardly surprising! Maine Coons are truly majestic creatures; with their lynx point ears and magnificent coats, their appearance is stunning, and their temperament and behavior are remarkable.
This cat breed has a wide range of possible colors and patterns, including calico, tabby, solid, etc. They can be kept as family pets or trained to compete in cat shows.
Some breeders even sell breeding cats without neuter/spay agreements, but only to other registered and reputable breeders.I have found the five most reputable breeders located in Virginia.
I hope that, out of these TOP 5 Maine Coon breeders in Virginia, you'll be able to find what you're looking for and what's most suitable for your home and family. Let's explore the options and find out how you can check if there are any kittens available near you!
Maine Coon Kittens For Sale: Breeder List
In the following section, you will find a list of the best, registered, ethical, and reputable Maine Coon cat breeders located in Virginia.
All of them are CFA registered, ethical, and reputable breeders. The only thing that might sway your decision on which breeder to choose is the price and availability of their kittens.
1. Enchanted Kittens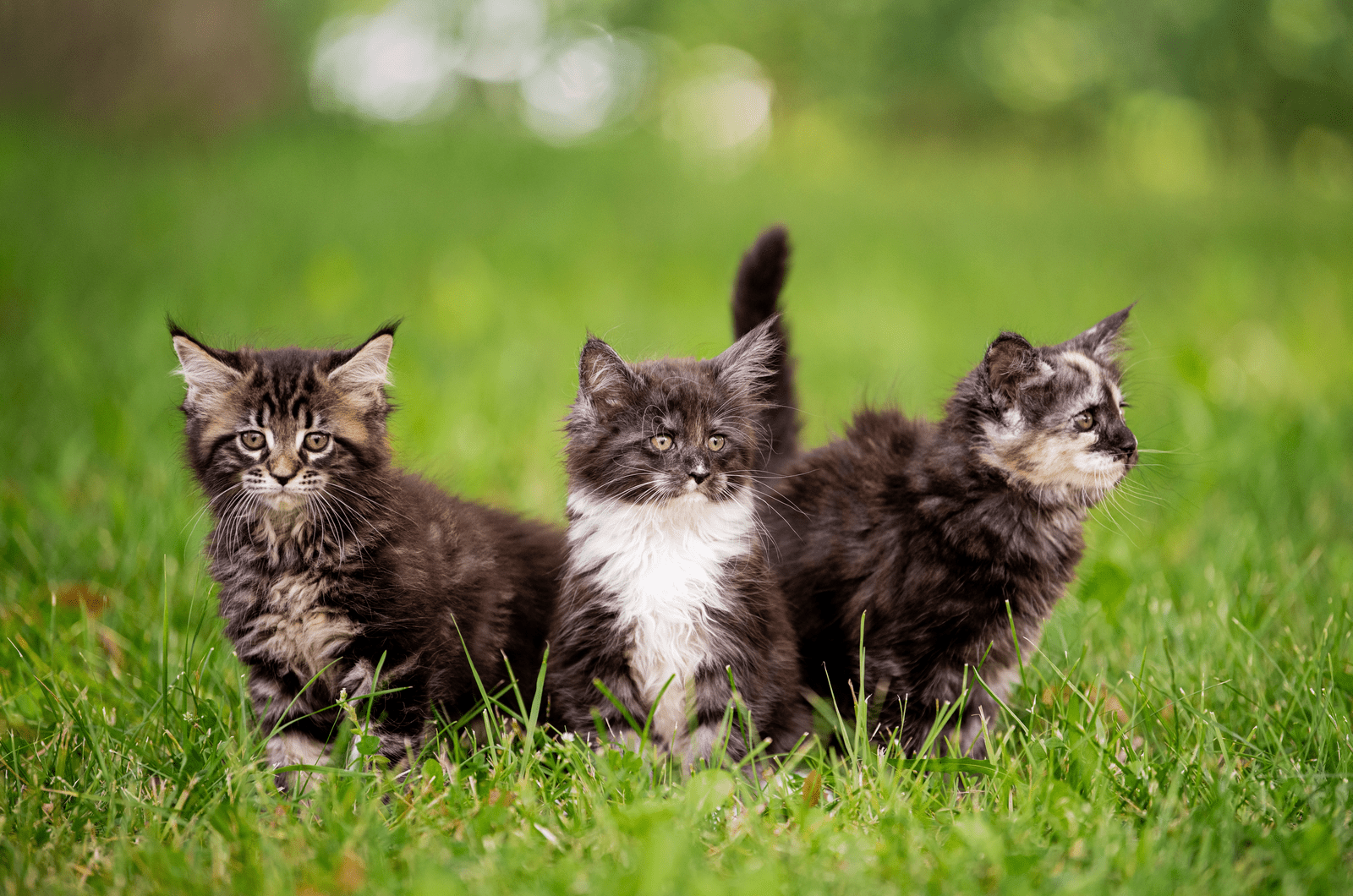 📍Mineral
At Enchanted Kittens cattery, they ask potential visitors and buyers to call ahead so that you can arrange the time of your visit. They usually have litters available that might not even be posted on their website yet.
They say that there are more than 50 cats and many kittens to be seen, so some of them could even be taken home right away.
The goal of these breeders is to make sure that all their kittens go to loving homes. They care for them and love them from the moment they're born, so they want to ensure that all their kittens live happily ever after.
Their kittens are ready to leave for their new homes between 12 and 14 weeks of age. By that time, they have been litter-trained, vaccinated, de-wormed, and registered. All new owners are given the kitten's health records.
Their kittens won't be neutered/spayed or microchipped since they are still young when you come to claim them. However, you'll be instructed on their further medical needs, including any medicines and vaccines (such as the rabies vaccine) which should be given later on.
They offer transport and shipment overseas if you aren't able to collect your kitten. Be sure to visit their website for lots more info about the breeders, their breeding cats, kittens, prices, and everything else you might like to know.
Breeder Info
Address: Mineral, Virginia, 23117
Website: Enchanted Kittens
Social Media: Facebook, Instagram
Phone Number: 540-429-0311
E-mail: via website form
2. Blue Ridge Maine Coon Cats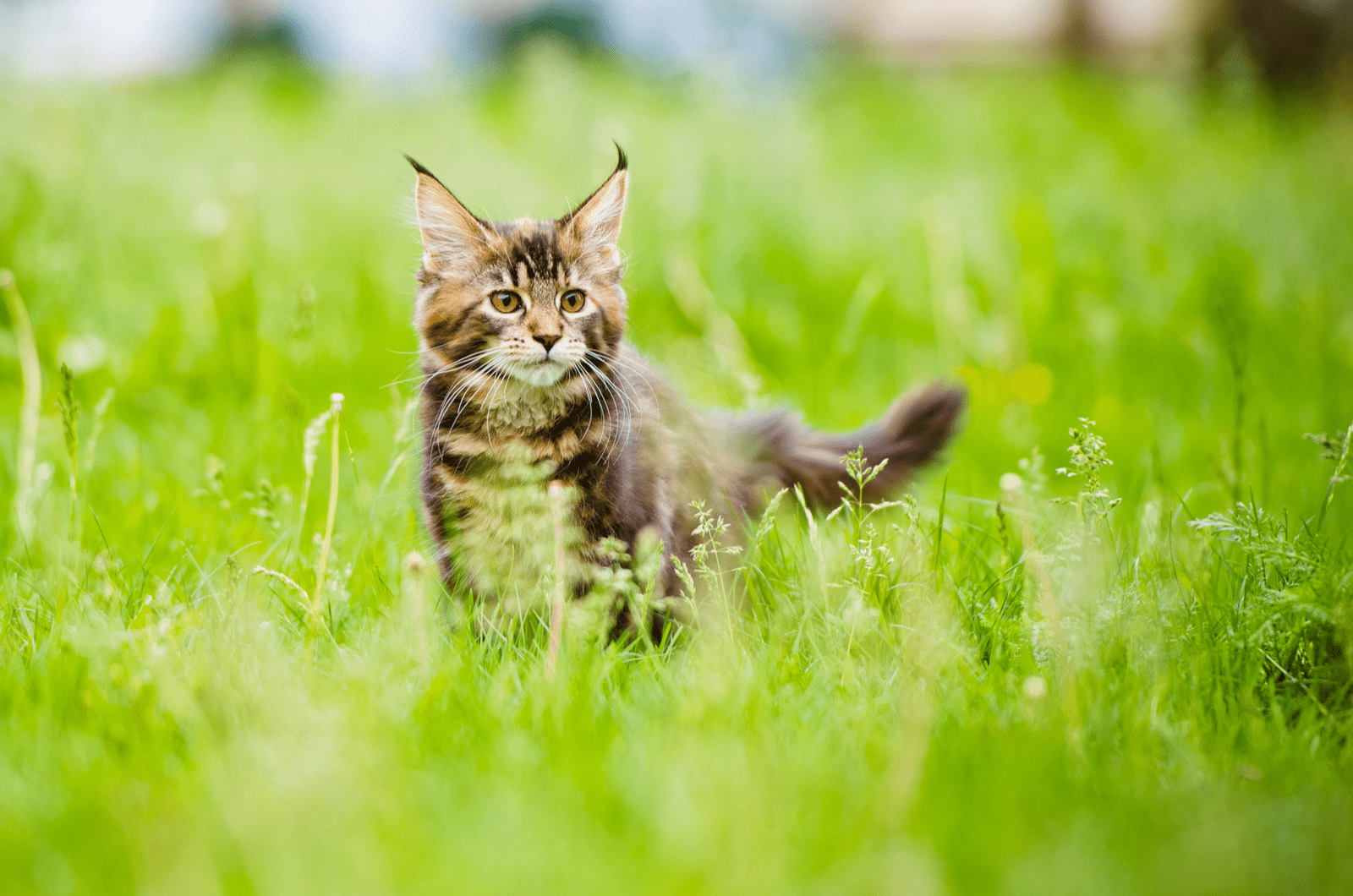 📍Winchester
Blue Ridge breeders have been breeding Maine Coon cats since 2019, and they test and screen all their breeding cats to ensure that the kittens are as healthy as possible.
They have cats that come from strong, champion bloodlines. As well as health and beauty, these breeders breed and raise their kittens to be friendly and well-adjusted so they can easily fit into their forever families.
These breeders provide a lot of attention to all their kittens, so they get used to cuddles and playtime and feel comfortable with humans. They don't have a waiting list but you can reserve a kitten once they are born.
Blue Ridge Cattery breeders are proud members of the CFF and TICA. Their parent cats' DNA has been analyzed, and they have tested negative for all hereditary diseases. Be sure to browse their official page, listed below, so you can check out available kittens, photo galleries, and more.
Breeder Info
Address: Winchester, VA 22601
Website: Blue Ridge Maine Coons
Social Media: Facebook
E-mail: [email protected]
3. SaraJen Maine Coons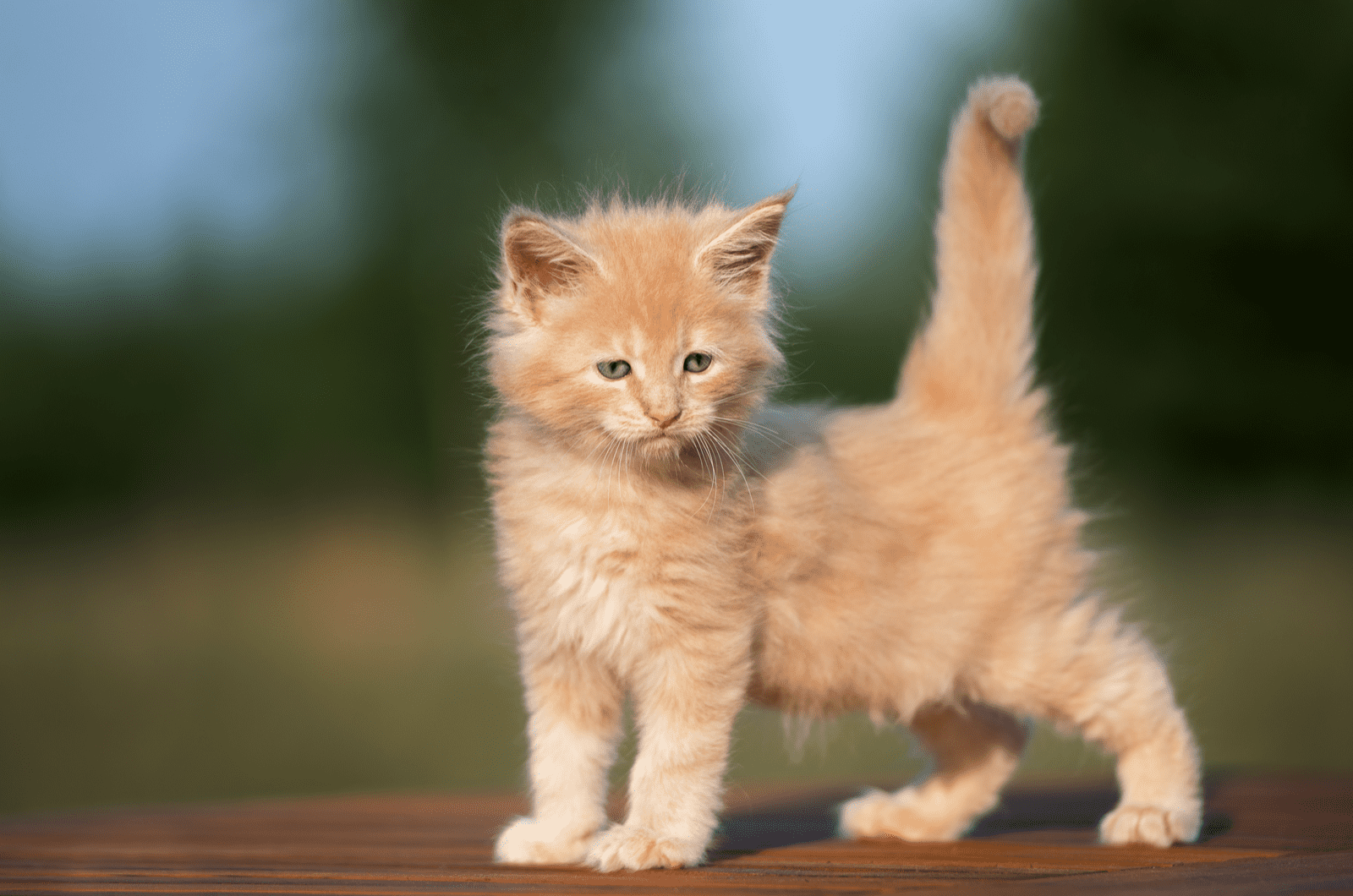 📍Arlington
The SaraJen Cattery is in Arlington, Virginia. They started breeding Maine Coons in 1989 and then moved to Virginia where they have been breeding cats since 1993.
They breed and produce only purebred Maine Coon Cats, and their cattery is a proud member of the CFA (Cat Fanciers Association), and TICA (The International Cat Association).
Their goal is to grow kittens who are healthy, huge, gorgeous, well-socialized, and simply beautiful. They want their kittens to be show champions or loving pet companions – or both!
Their cattery is spotless, well-kept, and cat-friendly. They happily participate in TICA's Responsible Breeder Program. They've created countless national and international award-winning cats throughout the years.
They've also bred plenty of cats that are valued as exceptional pets. These breeders work hard to ensure that all their kittens are healthy, socialized, and gorgeous.
Maine Coon Cats are magnificent creatures, and the breeders in this breeding program are dedicated to the breed's health and well-being.
There's a reason they win so many trophies at shows and are so popular as pets: they're excellent cats!
Breeder Info
Address: Arlington, VA 22203
Website: SaraJen Maine Coon Cats
Social Media: Facebook
Phone Number: +1 703-517-3002
E-mail: [email protected]
4. Penthouse Maine Coons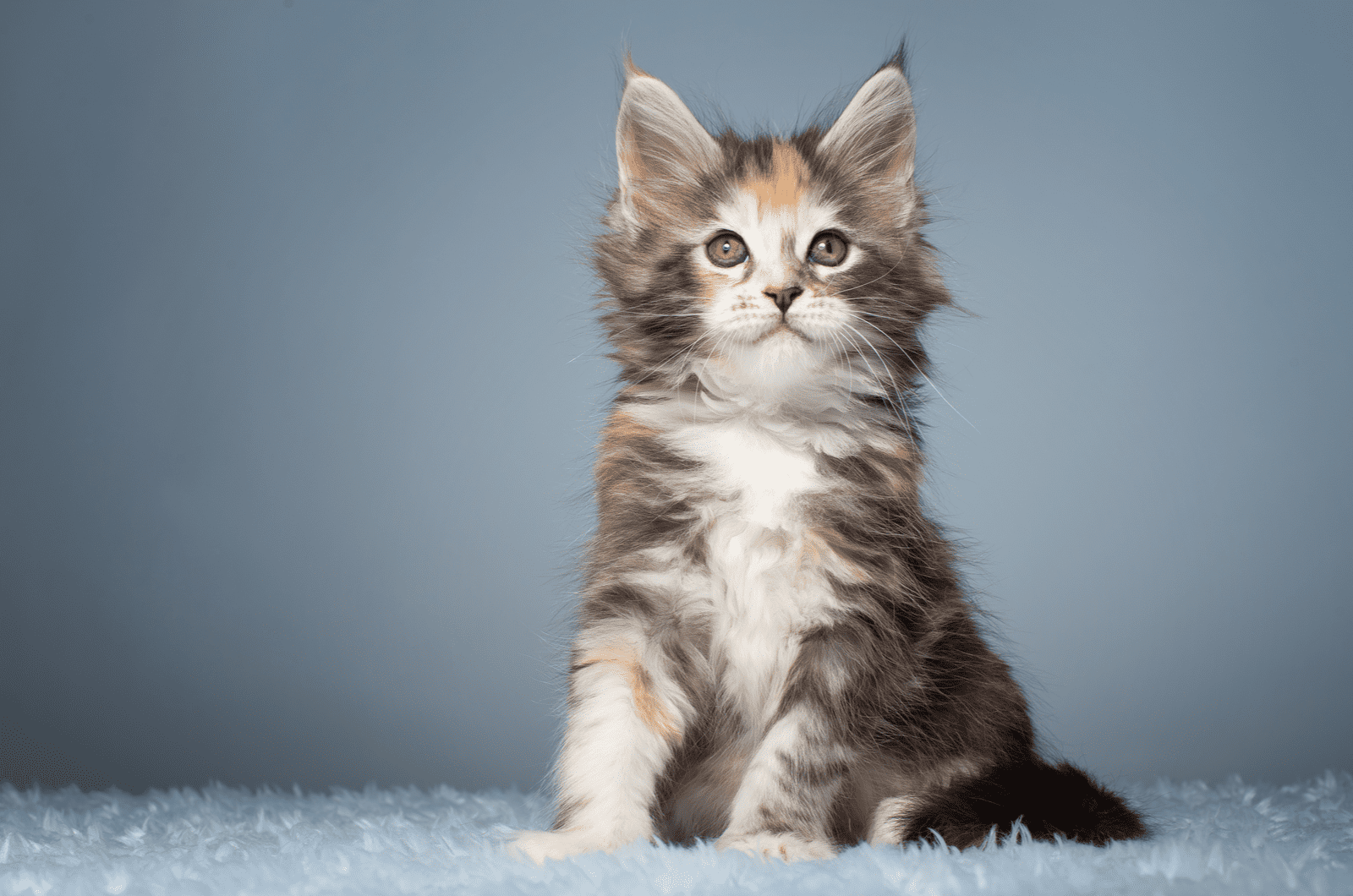 📍Roanoke
Penthouse Maine Coons are a small, family-run, cage-free cattery in Southwest Virginia. Their cats are all descended from German and Russian bloodlines as they've been working with breeders from those areas for quite some time.
All the parent cats are regularly genetically tested and given cardiac ultrasounds. All kittens are vaccinated, microchipped, and pedigreed and come with a one-year contract when you come to pick them up.
Their kittens come with a package containing their preferred type of cat food and a transport bag. They only sell pedigreed kittens, so a kitten will typically cost you about $2500.
If you are interested, you can fill out an application to be added to their waiting list and contact them if you have any more questions.
Breeder Info
Address: Roanoke, Virginia, USA
Website: Penthouse Maine Coons
Social Media: Facebook, Instagram
Phone Number: +1 540-494-5295
E-mail: [email protected]
5. Catnificent Cattery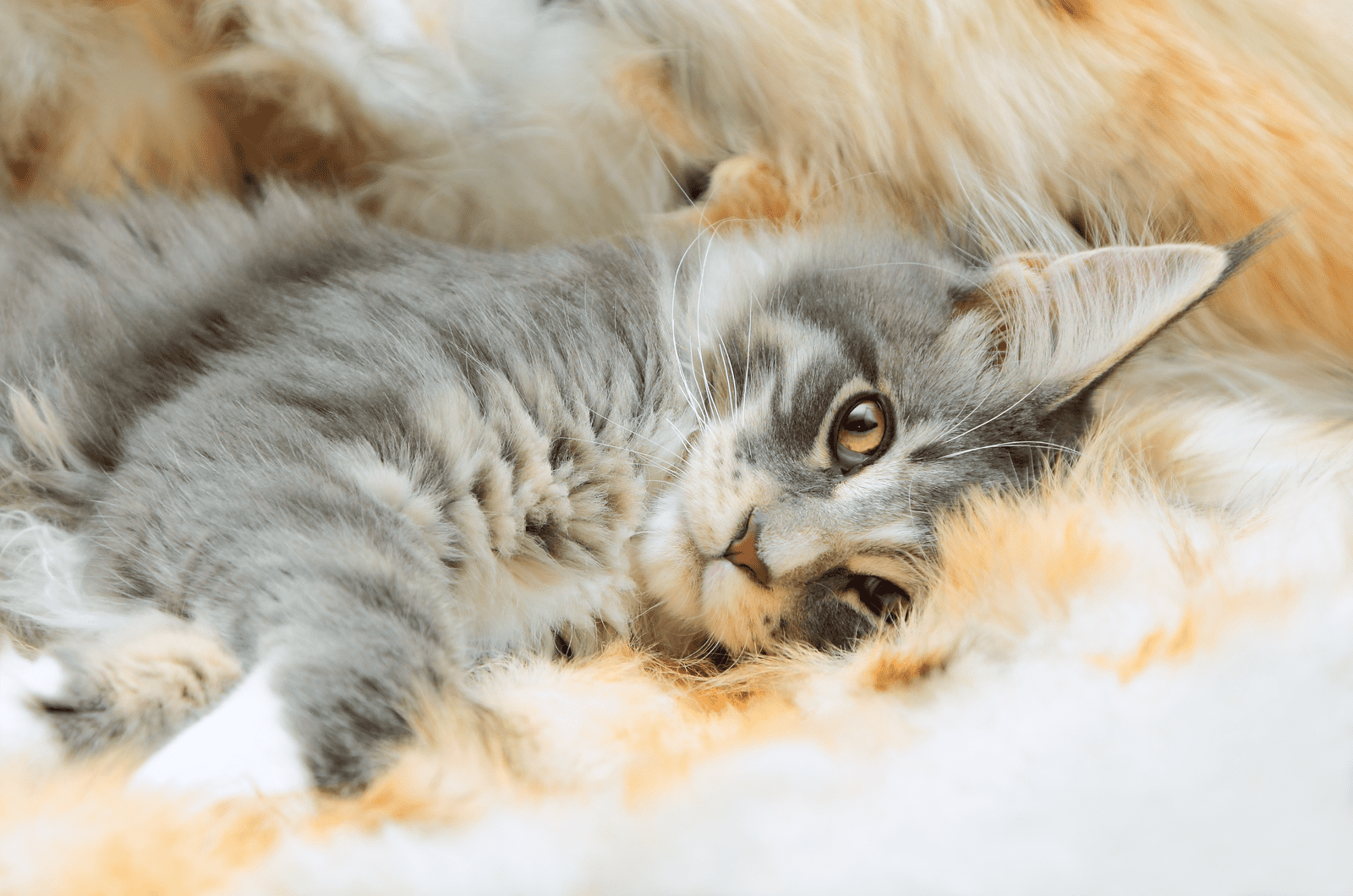 📍Arlington
The Catnificent Cattery has been breeding Maine Coons since the early 1980s. They take great pleasure in their reputation for breeding Virginia's greatest Maine Coon cats.
The breeders at Catnificent Cattery keep their Maine Coon cats at home so they can nurture and care for them as if they were all their family pets. They do not keep their cats in cages; they're free to run around and play at all times.
Finally, this means their cats are well-adjusted and sociable and very used to the company of humans.
They ensure their Maine Coons have no hereditary defects. It is also a common practice for this breeder to have their cats and kittens regularly examined, tested, vaccinated, and dewormed. The reason for this is that they want their cats to be healthy at all times.
Breeder Info
Address: Arlington, Virginia, 22204, USA
Website: Catnificent Cattery
Phone Number: 202-643-0015
6. Makanacoon Cattery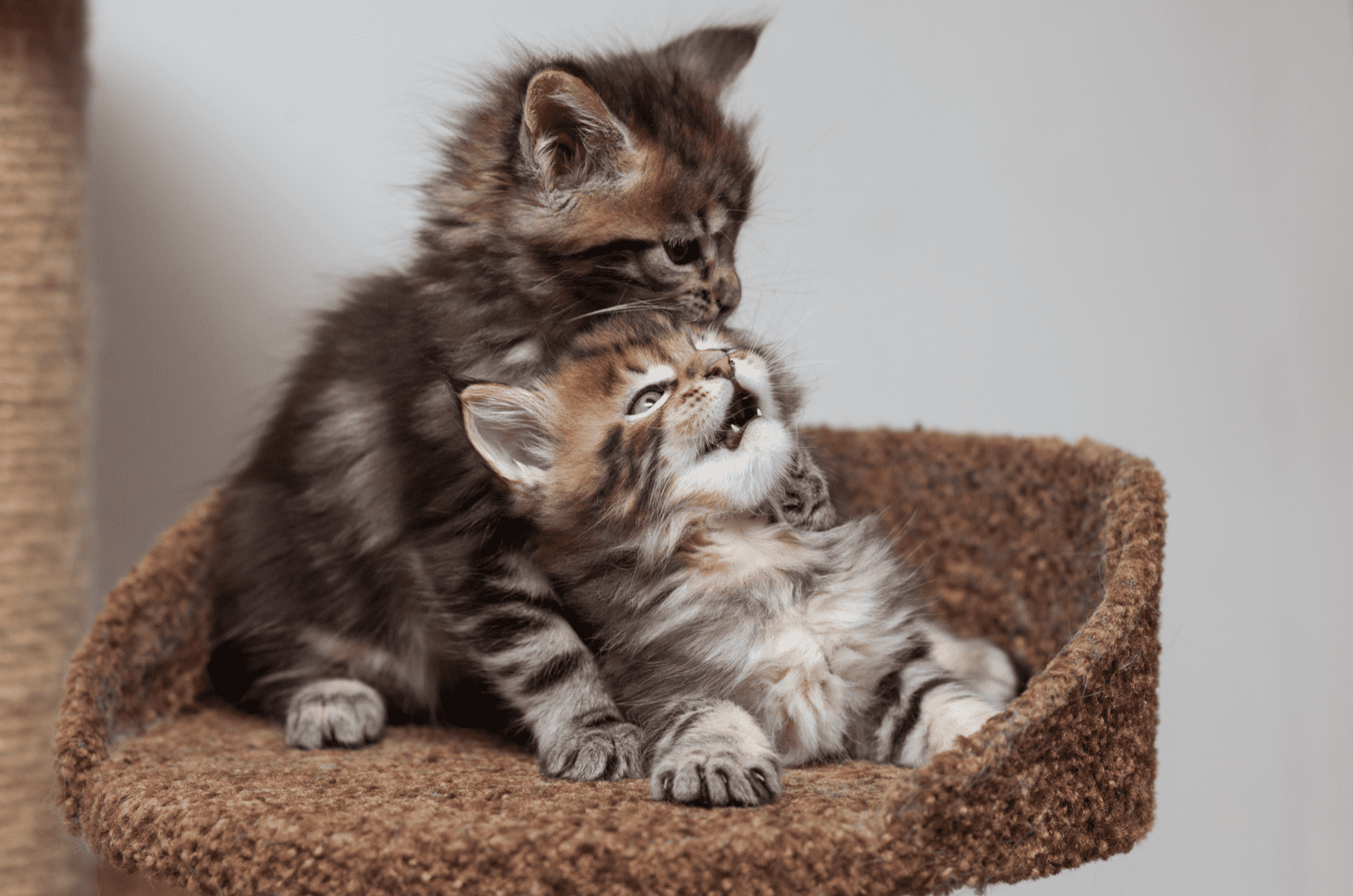 📍Murdock Court
Macanacoon Cattery is a member of the CFA, TICA, MCBFA and the CFA Maine Coon Breed Council. They examine and screen all their parent cats for HCM and they regularly provide DNA tests for the MyBPC-3 mutation and SMA as necessary.
They feed their cats and kittens high-quality cat foods, and recommend to their new owners the same food diet plans. They feed them wheat and grain-free foods without any artificial colors or flavors.
You can check out photos, available kittens, health records, and more, on their official website listed below.
Breeder Info
Address: Murdock Court, Virginia Beach, 23464
Website: Makanacoon Maine Coon Cats
Social Media: Facebook
Phone Number: 757-495-6222
E-mail: [email protected]
7. DreamCoon Maine Coon Cattery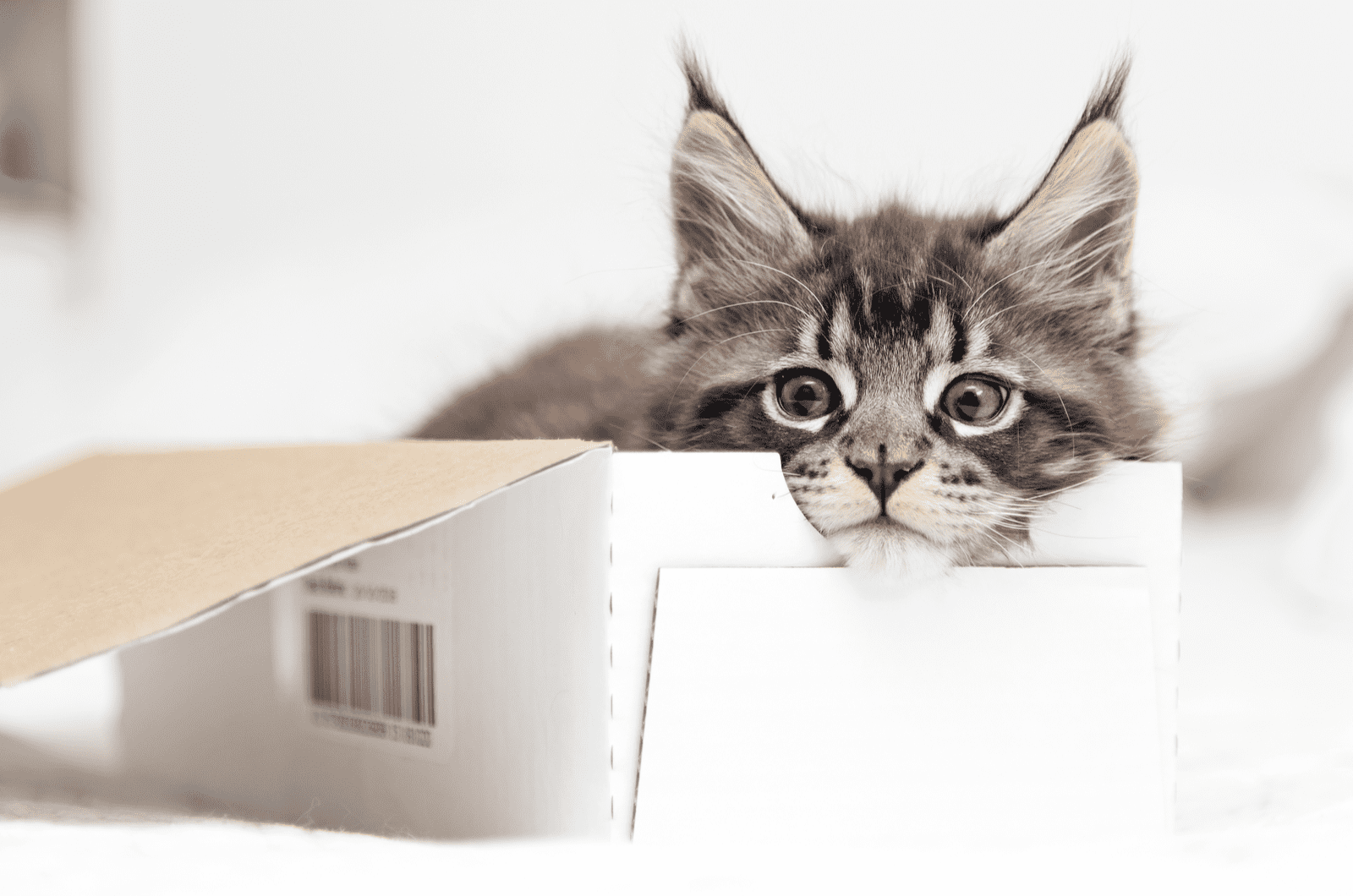 📍Richmond
Dream Coon cattery was formed in 2008 and has been successfully breeding purebred Maine Coon cats since then. The cattery was inspired by the arrival of a beautiful cat named Pearl, because of her noble white hue.
The extraordinary beauty, highlighting all the important breed characteristics, was the beginning of their journey as breeders.
They have achieved excellent results by concentrating on the development of a single breed. They go to great lengths to produce offspring with good health, a stable mentality, and perfect Maine Coon breed beauty.
Furthermore, they are committed to preserving the historical appearance of the Maine Coon as a large, robust, "farm" cat. There is a careful separation of the different cats' habitats inside the DreamCoon cattery so that the breeders can monitor every mating and exclude the possibility of casual pairings.
The country house where the cattery is located accommodates all of the cats and gives them plenty of personal space. Adult Maine Coon cats and newborn kittens are always separated from the rest because they need constant care and require more attention than others.
Breeder Info
Address: Henrico, Richmond, Virginia
Website: DreamCoon
E-mail: [email protected]
Finally…
I've chosen these 5 Maine Coon breeders in Virginia since they're the most reputable breeders located in the area, but you can consider other states as well if you don't get lucky with finding available kittens, if you don't mind traveling a bit further.
I truly hope that you've found at least one potential breeder that matches your requirements. Hopefully soon you will have a new furry friend in your life.
You will also find beautiful Maine Coons in neighboring states like Tennessee, Arizona, Florida, Maryland, Texas, Kentucky, Pennsylvania, Missouri, Indiana, Michigan, North Carolina, or North America, or further down in West Virginia.
Related Articles:
• Maine Coon Kittens For Sale In Tennessee (List Of Breeders)
• Maine Coon Cat Price And Costs – Are They Worth The Money?