Are you a fan of cute dwarf cats called Munchkins? If the answer is yes, and if you're from Arizona or nearby, then you're in the right place!
The Munchkin cat breed is one of the rarest cat breeds and, therefore, there aren't a lot of catteries in Arizona. Still, I managed to find one active cattery.
However, worry not, because I will also provide you with ideas about where else you can look for a Munchkin kitten in or around Arizona.
The main problem may be that breeders don't have many litters per year, so the best thing to do is to sign up for their waiting list.
If you cannot find available kittens in catteries or anywhere else, you can contact breeders from other states such as Nevada, Utah, New Mexico, California, Colorado, or New York.
That's a good thing because a lot of breeders today have various shipping options available, or delivery using a pet nanny service to your nearest airport.
So, read the article and check out where you can find Munchkin kittens for sale in Arizona!
Munchkin Cat Breeders In Arizona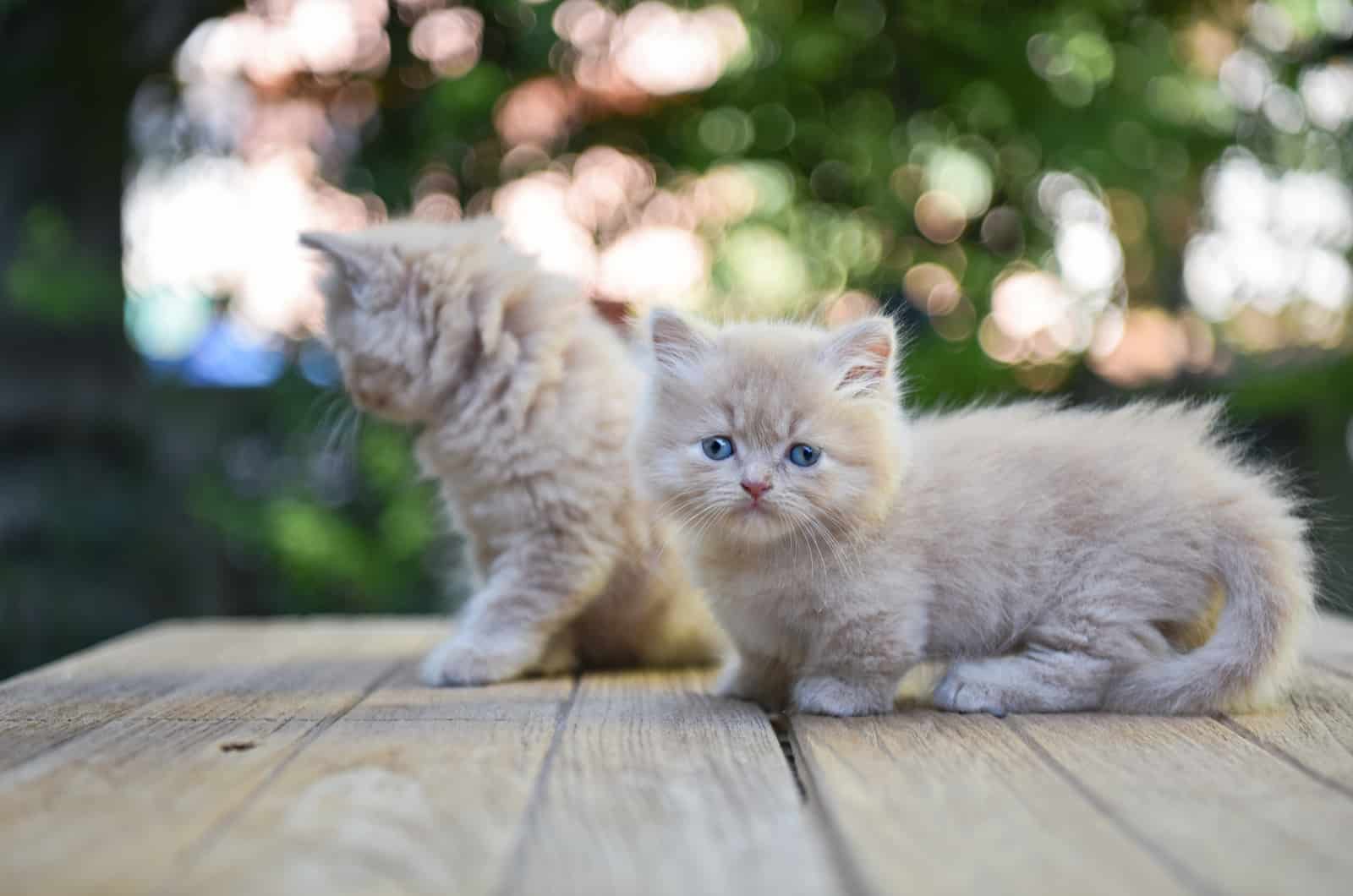 Before buying yourself a cat, first things first, you should educate yourself about the cat breed and be aware of certain health issues, behavior, personality, etc.
A Munchkin cat is a very rare cat breed and if you plan to get one, then you should know certain things about them. This cat breed has been recognized since the mid-1990s.
The breed is characterized by its short legs due to a genetic mutation. Because of their short legs, they're prone to different health issues that may usually affect their spine, and that is why most experts are actually against breeding these cats.
A Munchkin cat breed is a small cat that can have different coat lengths (long, mid, or short coats) and different colors and patterns as well.
Despite their short legs, these cats have a nice personality. Munchkins are friendly and sweet cats that are devoted to their owners. Moreover, they make perfect pets, even for families with other pets and children.
Therefore, if you're sure that you want a Munchkin kitten, then read this article and find out where you can find Munchkin kittens for sale in Arizona and to what you should pay the most attention!
CopperSkye Cattery
📍 Phoenix, Arizona
CopperSkye Cattery is a registered member of TICA, and is located in beautiful Arizona. The cattery specializes in two types of Munchkin cat: Scottish Kilt and Minuet.
They tend to produce and raise healthy and beautiful Munchkins in a variety of different coat colors such as lilac, cinnamon, golden, fawn, and chocolate.
All of the kittens are produced and raised according to TICA standards, and kittens go through regular vaccinations, deworming, and vet checks.
Moreover, they train and socialize their kittens from a young age. So, by the time they go to their new homes, the kittens are already used to people and are familiar with basic actions such as using the litter box properly.
The cattery offers Minuets (Persians), Scottish Fold, and Scottish Kilt kittens in both short and regular leg length.
So, if you're interested, check them out. You can also follow posts on their Facebook page where you can see if they have any available kittens and other information that may be to your interest.
Also, if there's anything that you'd like to know, feel free to contact them and ask.
Breeder Info
• Address: Phoenix, Arizona
• Website: CopperSkye Cattery
• E-mail: [email protected]
• Social Media: Facebook
Adopting Munchkin Kittens And Cats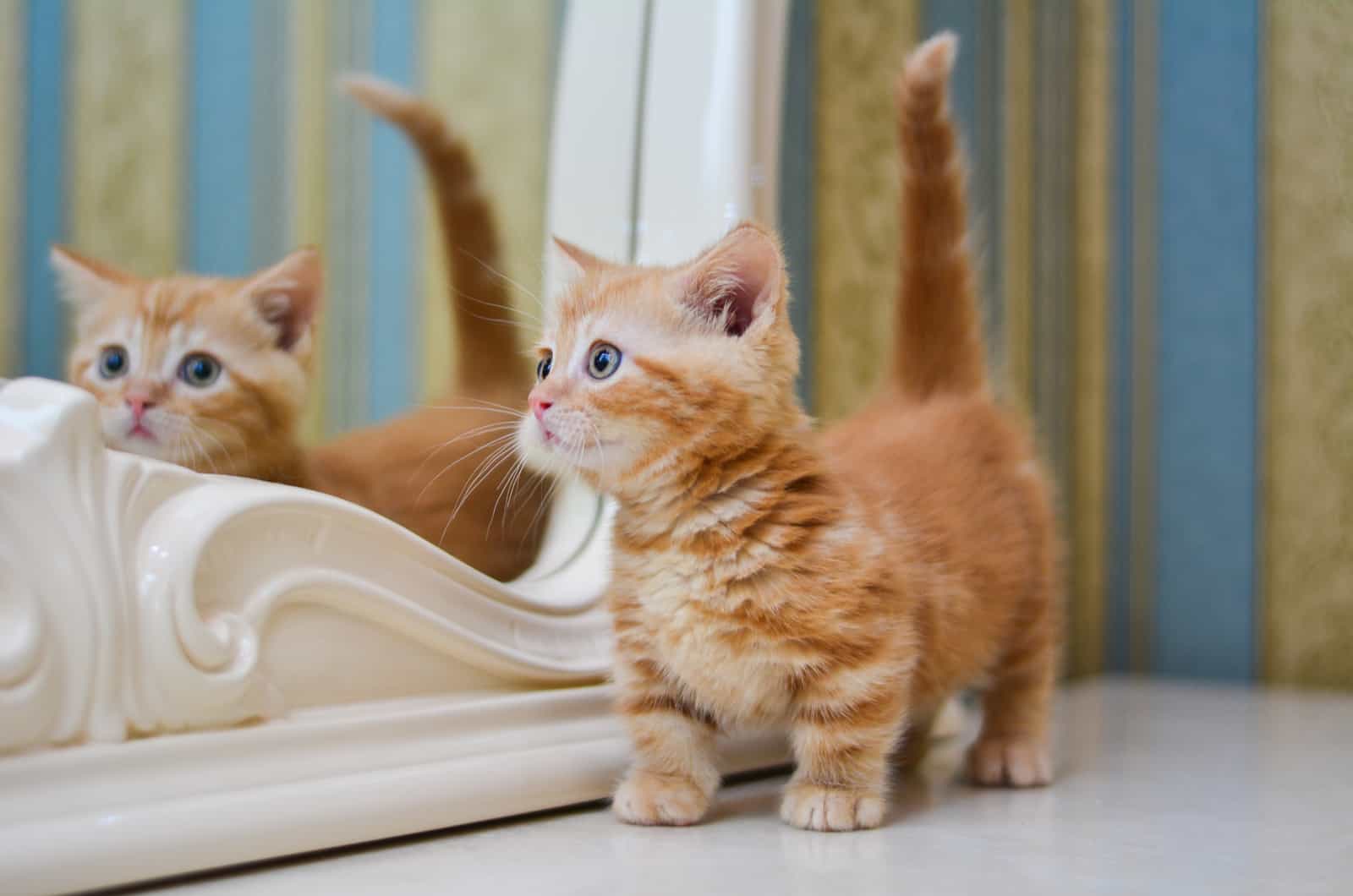 If you cannot find Munchkin kittens for sale in Arizona, you can always check rescue centers or shelters and see if there's that one Munchkin waiting for you to pick ]up.
Adoption is always a good choice, because you're giving a poor, abandoned cat a new loving home and, trust me, your cat will return it to you double with loyalty and love for you!
If you don't know of any rescues, you can check on Petfinder or AdoptaPet and search for what you're looking for. These sites will help you connect with shelters all around the United States, so you can get a Munchy from anywhere in the country.
Where Else To Look For A Munchkin Kitten?
As far as Arizona is concerned, I've managed to find only one active Munchkin cattery. Actually, I also found Yellow Brick Fold cattery, however, they are retired. Therefore, I did some research and found other sites where you can look for your Munchy.
Therefore, I listed these sites, and you just have to search for the breed you're looking for, as well as the location, and other possible information that can make this process easier.
Such sites are:
• Go Kitty
• Cats Now
Digging through these sites, you can find a lot of kittens, including Munchkin cats for sale with different coat colors and patterns. Most of the kittens are TICA and CFA registered and come with a health guarantee, which is great for peace of mind.
However, be careful when reading their conditions, because some sellers don't give breeding rights and, therefore, you won't be allowed to breed them.
Also, some kittens are spayed/neutered before leaving for their new homes, which is usually when they're 12 weeks old.
If you still want to buy a kitten from a reputable breeder, then you can check for Munchkin breeders in other states because many breeders offer different delivery options. These options include shipping or delivery to the nearest airport using a nanny service.
Learn More About Munchkin Cats!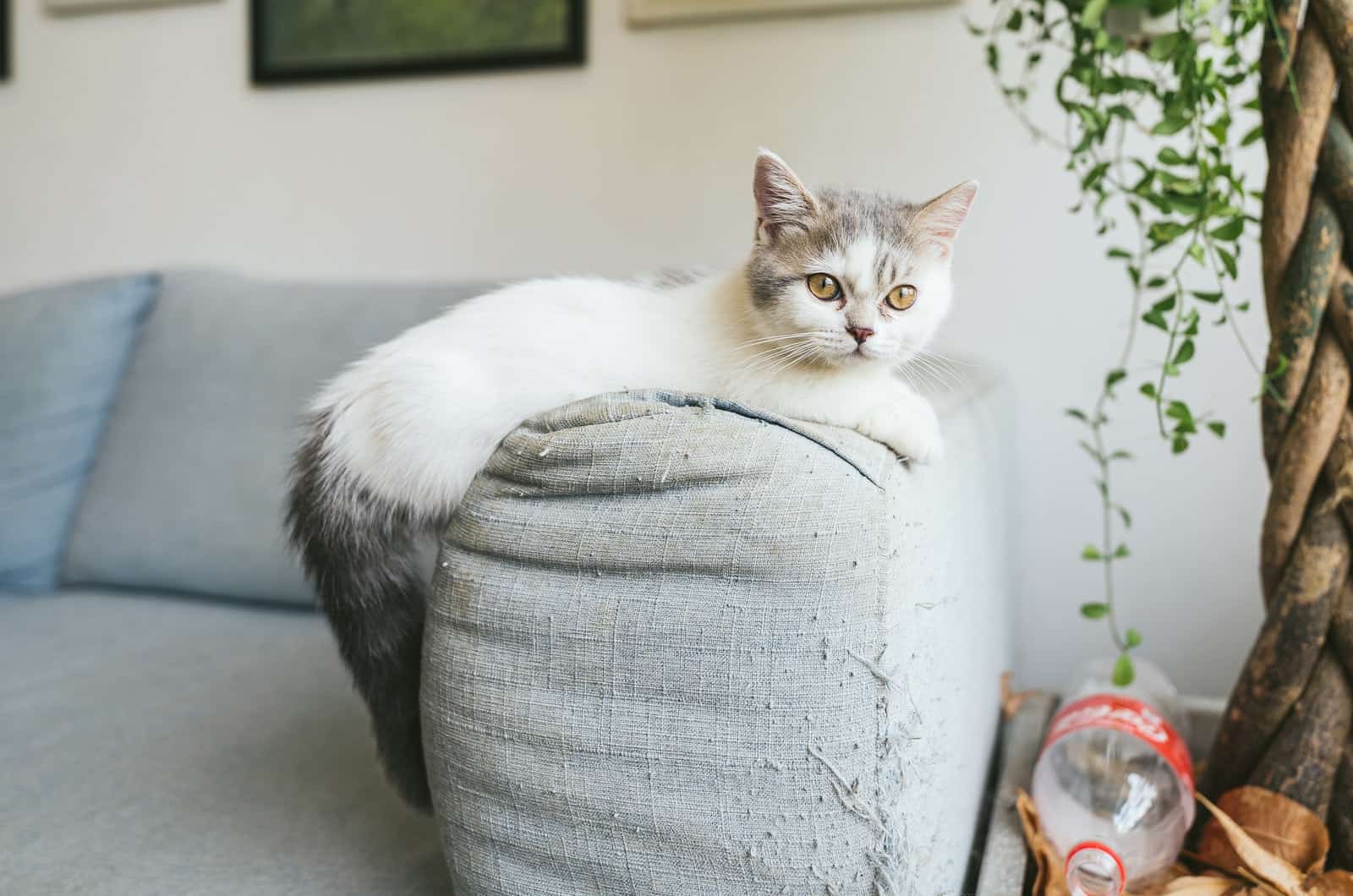 Here are some additional interesting facts about the breed for all the Munchkin lovers!
Munchkin cats hold the record as the shortest cat breed. Their legs are three inches shorter than those of an average–sized domestic cat.
This cat breed has been recognized since the 1990s and are characterized by their short legs and big eyes. They may appear in different colors and patterns as well as coat lengths.
Munchkin cats are very energetic and playful despite their short legs. They're still able to move around, jump, and play normally. They have an easygoing personality and are very fast learners. That's great because that makes them easy to train and socialize.
Munchkins can have either a long-hair or short-hair coat. Anyway, their fur is easy to maintain. You should brush your Munchy at least once a week, in order to keep their coat in perfect condition.
Besides that, they're very devoted to their families, making them perfect pets, even for families with children and other pets. So, you'll definitely enjoy different activities with your furry little friend!
Average Price Of A Munchkin Kitten
The price of a Munchkin kitten depends on a few factors. These factors include the bloodline, type of ears, coat color, and similar.
Anyhow, the average price of a Munchkin kitten is somewhere between $800 and $2000 or even more. The best thing to do is to contact some Munchkin breeders near you and find out the approximate cost of a kitten.
Average Price Of A Munchkin Cat
If you don't want a kitten, you can also search for a Munchkin cat for sale. Most breeders sell their former breeding cats, which may cost less than a new kitten.
There may also be adult Munchkin cats in rescue centers, so why not adopt a cat and provide her with a new warm home and loving family?
FAQ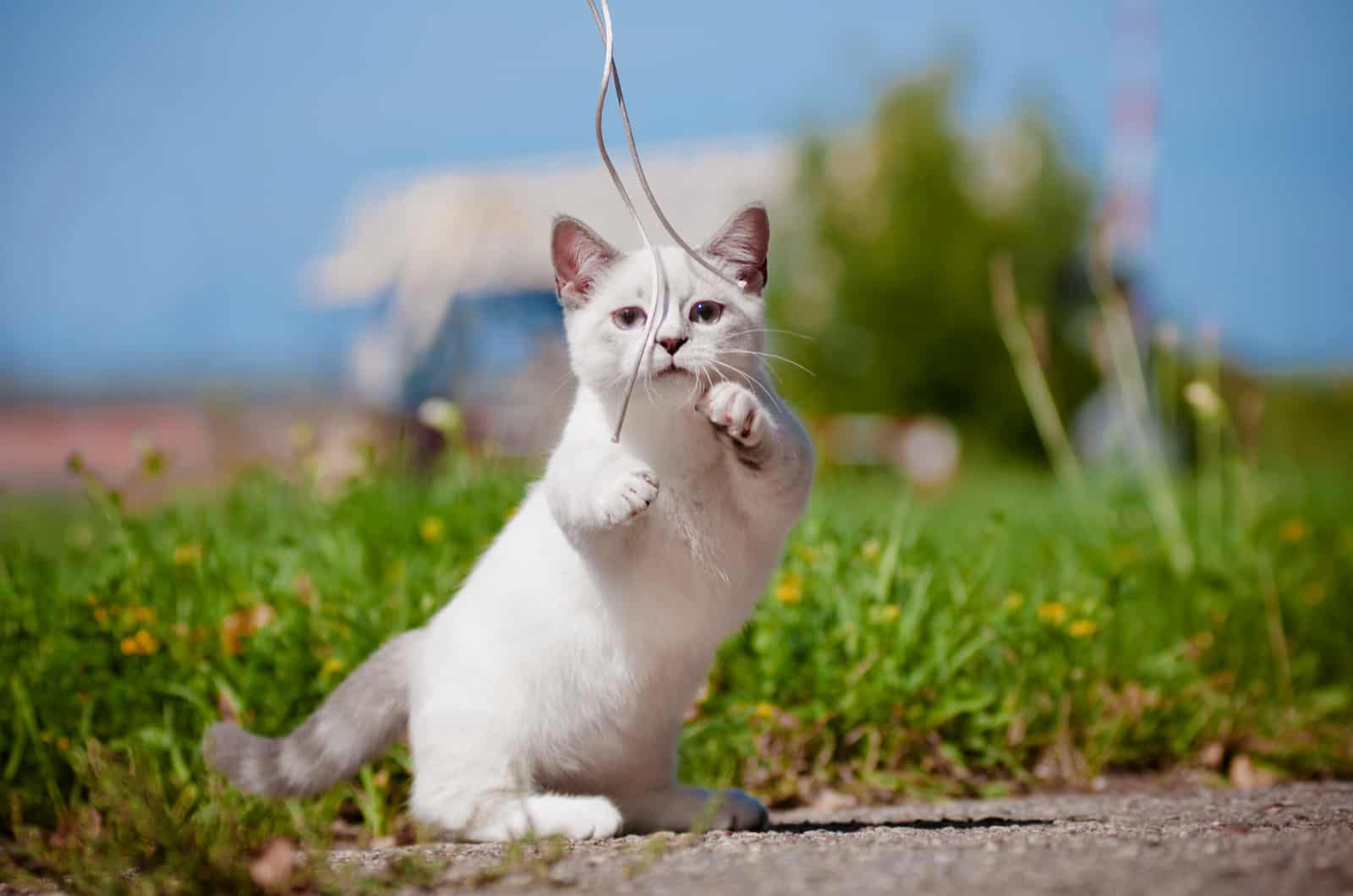 Is Breeding Munchkin Cats Cruel?
Some people, especially experts, are against breeding Munchkin cats because they consider it cruel. Munchkin cats are prone to different health issues due to their short legs, which mostly affect their spine.
How Long Do Munchkin Cats Live?
Despite health issues that are characteristic for this breed of cat, Munchkin cats still have a quite long lifespan of 12–14 years.
What Is The Average Weight Of Munchkin Cats?
As usual, Munchkin male cats are somewhat bigger than females. Therefore, the average weight of a male Munchkin is 6–9 pounds. Moreover, when it comes to the female Munchkin, her average weight is 4–8 pounds.
What Is The Average Height Of A Munchkin Cat?
Considering that a Munchkin cat's legs are three inches shorter than in an average–sized cat, the average height of a Munchkin cat is five to seven inches.
Why Is The Munchkin Cat Called A Munchkin?
The origin of the Munchkin name is quite interesting. They were named after small creatures called Munchkins in the book The Wizard of Oz by L. Frank Baum.
Are Munchkin Cats Good With Children?
Munchkin cats have an easygoing and friendly personality, and that makes them perfect pets for families with children or even other pets.
The most important thing is to introduce them properly, and they'll become best friends in a blink of an eye.
Final Thoughts
So, if you're looking for Munchkin kittens for sale in Arizona, I'm here to help you!
Unfortunately, this cat breed is rare and there aren't a lot of the breeders. However, there are different sites where you can find yourself a Munchy kitten anywhere in the United States.
If there are no available kittens in Arizona, try looking in rescue centers or try contacting breeders from neighboring states.
Luckily, many breeders are offering different shipping options such as shipping a kitten to you or delivering a kitten to the nearest airport using a pet nanny service.
If that doesn't succeed, another option – and perhaps the best one – is to dig through sites that are listed in the article. Maybe there, you'll find a purrfect Munchkin for yourself and you'll be able to enjoy your new cat friend for a long time!
Related Content
• Munchkin Cat Breeders In Michigan: Breeders List
• 3 Best Munchkin Cat Breeders In North Carolina – Check It Out!