We already know that cats are intelligent animals, but you might be surprised at just how clever stray cats can be. Unfortunately, they often have to rely on their intelligence to survive on the streets.
If you don't believe it, we've got a video that'll prove it. Even one woman who found herself in this situation was left utterly stunned.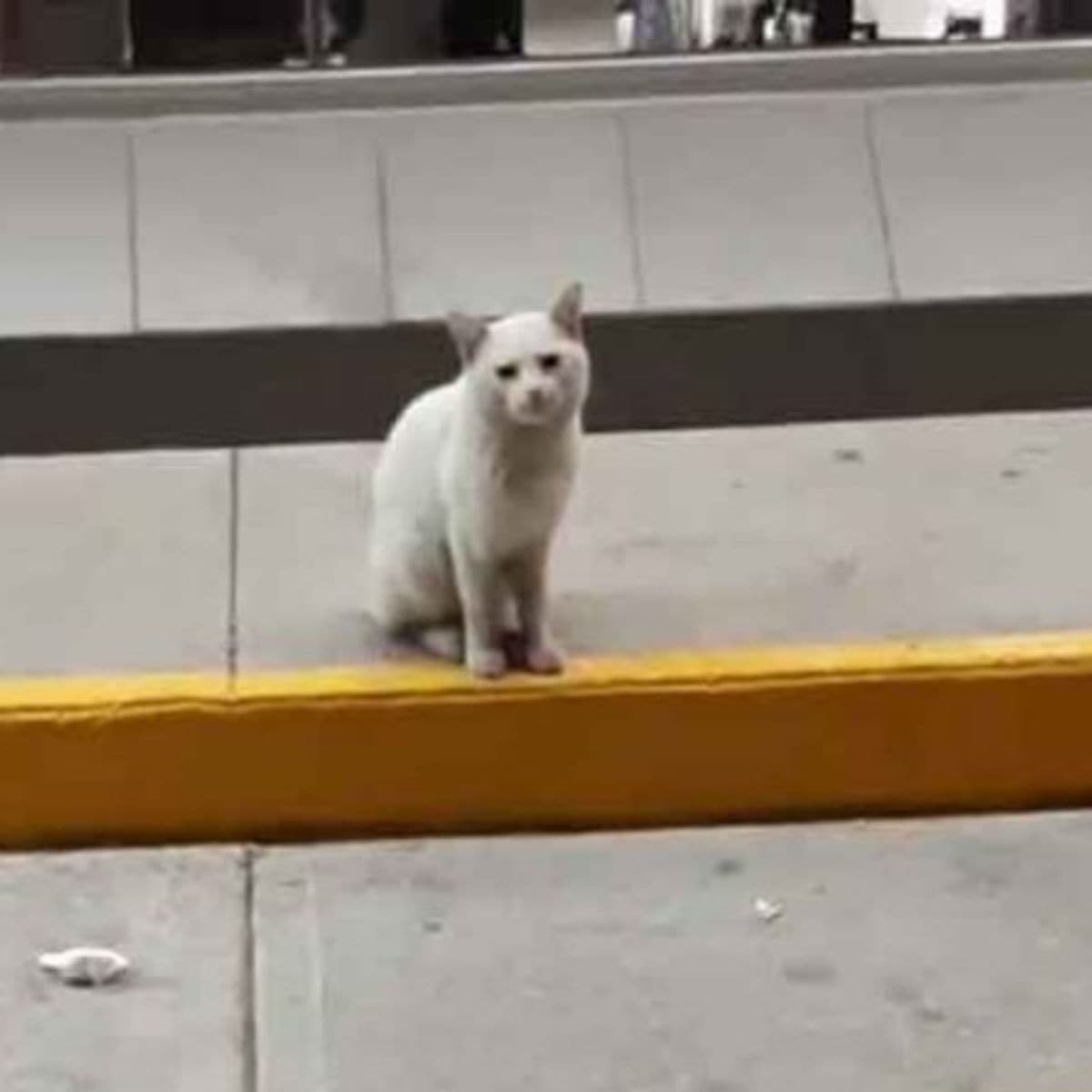 Meet Tania Lizabeth Santos Coy Tova, a 33-year-old school teacher, who recently found herself in a rather unusual predicament.
As she was on her way to the local supermarket, something caught her eye – a little white, tailless stray cat sitting right in front of the market.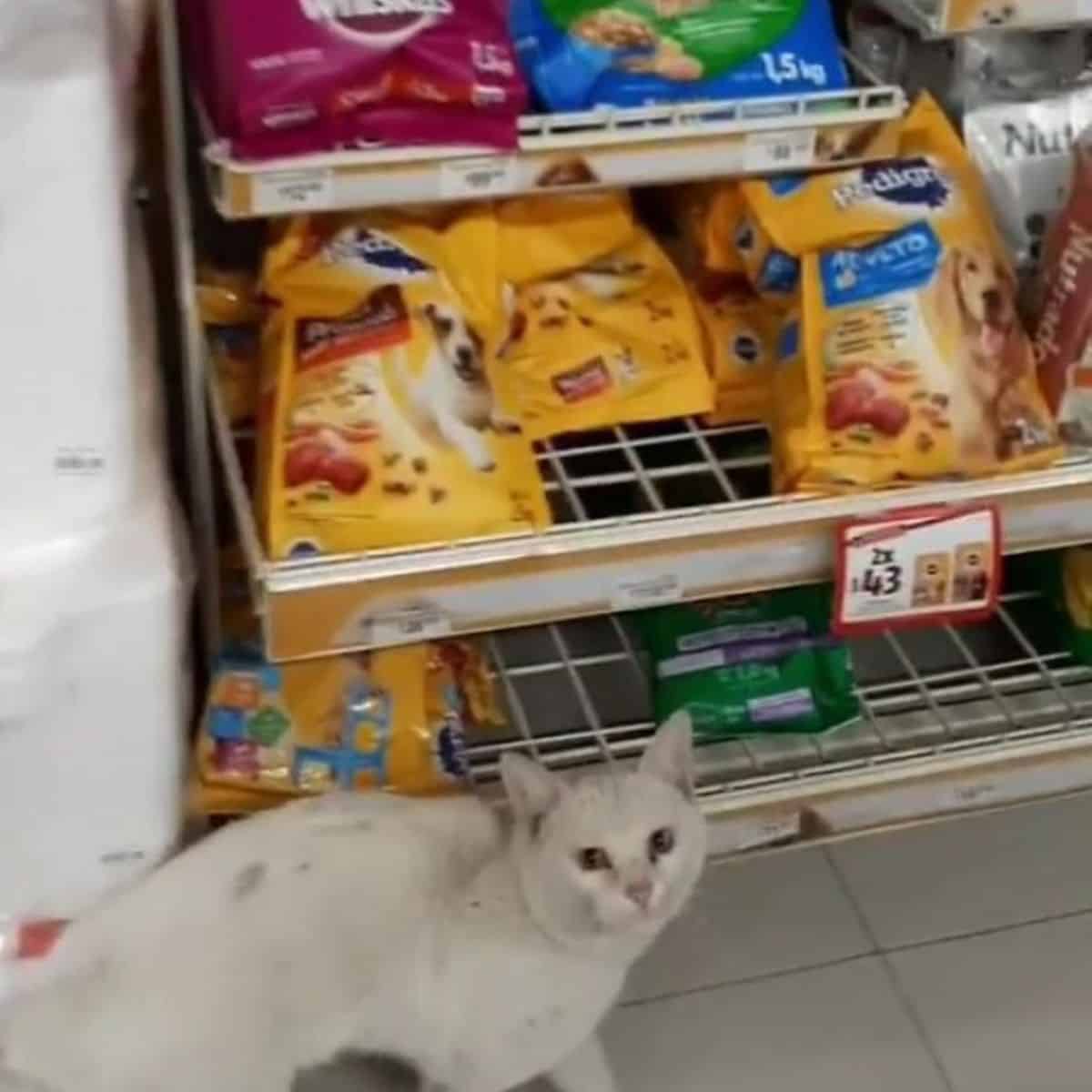 Unable to resist, Tania gave the sweet kitty a gentle pet, not knowing what was about to unfold.
The clever cat starts following Tania into the supermarket, and the rest of the story is nothing short of amazing. She even recorded the whole encounter, so you can see it for yourself.
Once inside the supermarket, the cat wasted no time. He rushed to the food stall and literally pointed out the cat food with his paw.
Tania couldn't help but laugh and grab the cat food that the clever kitty had chosen. With his intelligence and charming personality, this feline friend had completely won her over.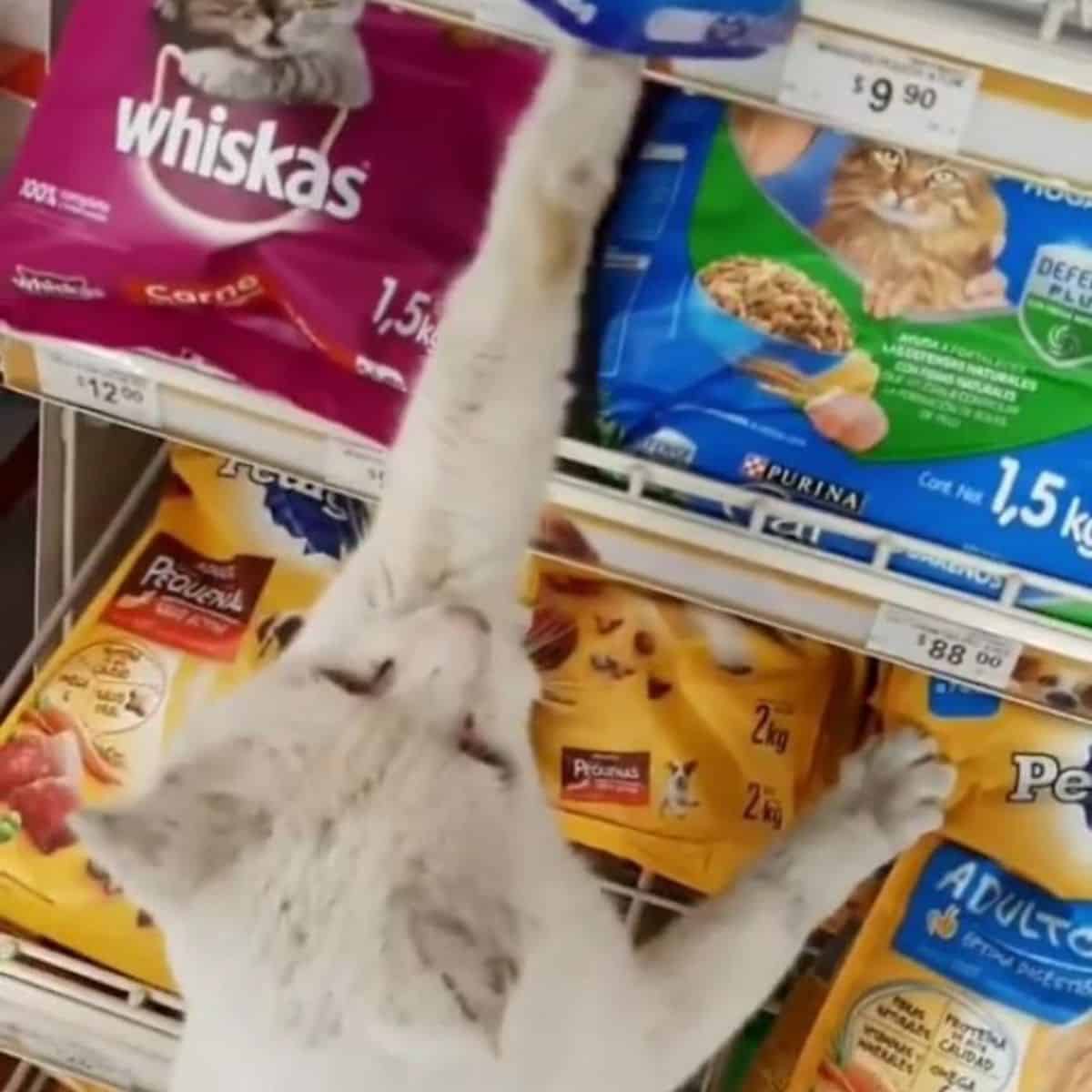 She just couldn't leave him out there, so she decided to give him a forever home.
Isn't it fascinating how life can take unexpected turns? Once a street cat, this clever kitty now has a loving home and a human to adore.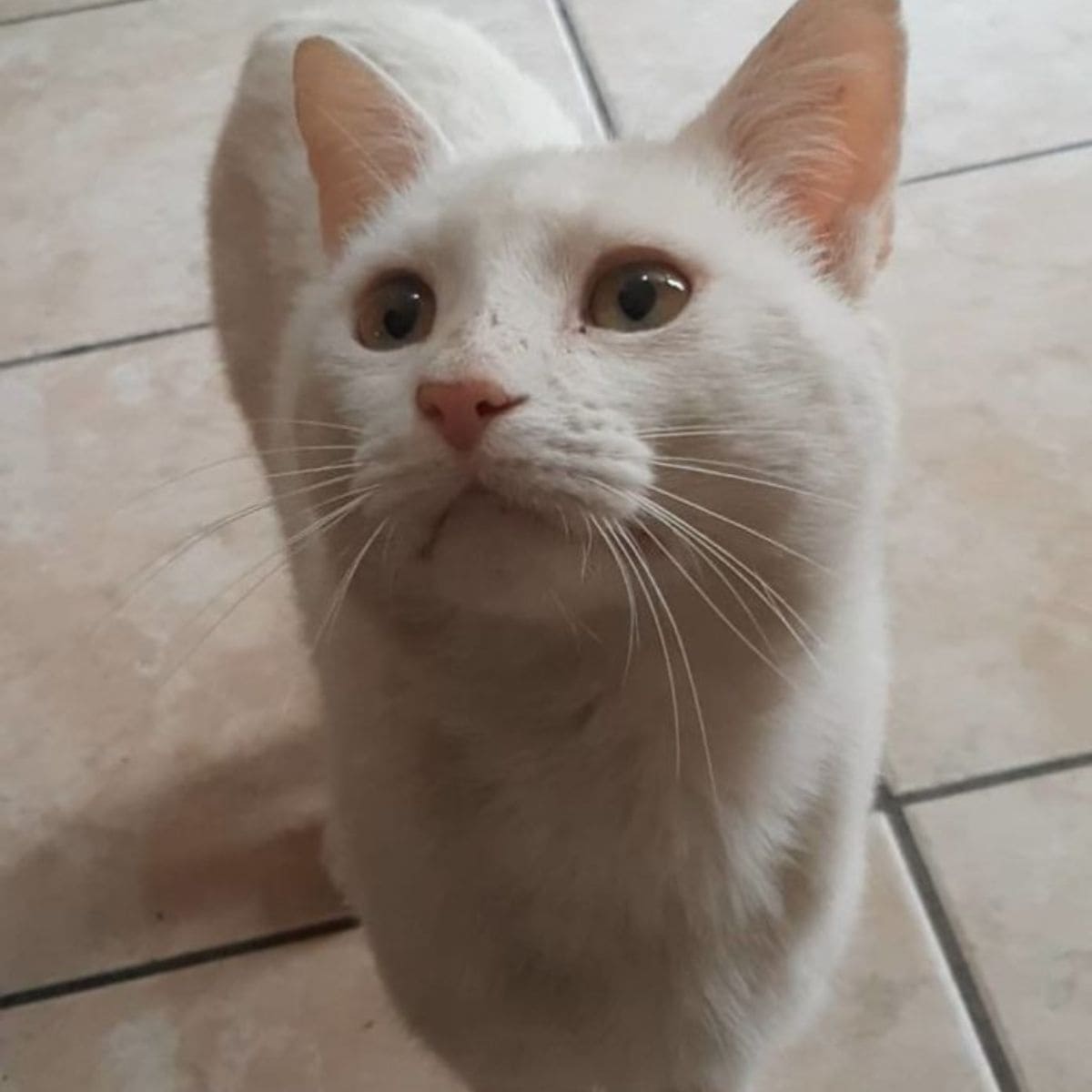 Tania named him Conejo which means 'rabbit,' in Spanish, because he has no tail. After taking him in, Conejo received the necessary medical care and had some time to adjust to his new life.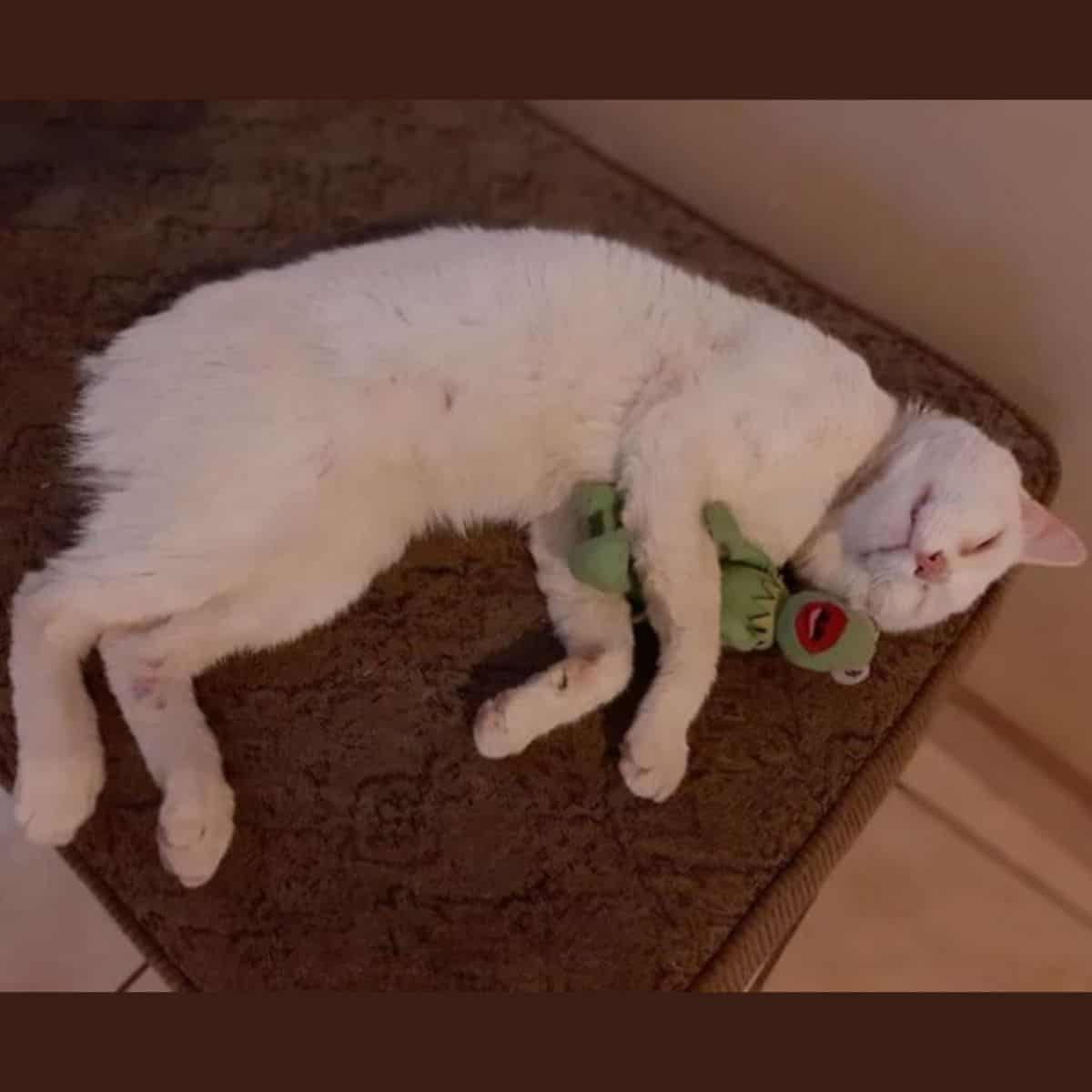 Tania shared her thoughts:
"Let me tell you that before Rabbit was very handsome in the photos, we had to first heal many wounds he had. We do not know if it was due to mistreatment by people or simply because he was in fights with other street animals. He allowed himself to be touched and carried, but his countenance was very sad and fearful all the time, even before he came to our house. We didn't have any animals, but I think he taught us a great lesson that we must show respect, love, and empathy towards other beings."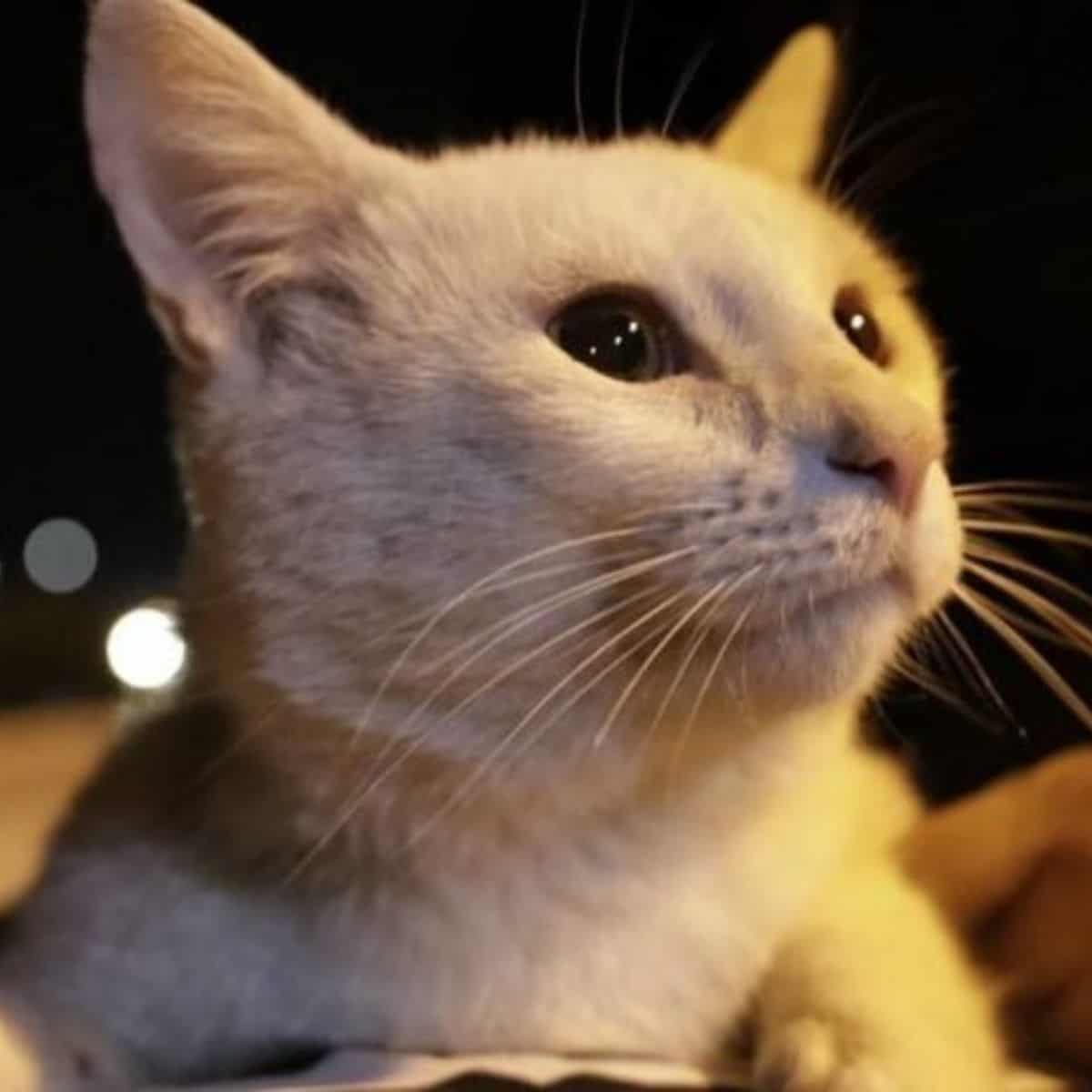 Today, Rabbit is safe and living the life he truly deserves. If this heartwarming story brought a smile to your face, be sure to share it with your friends and brighten their day!