When these two brothers set out for a jog, little did they know they'd stumble upon a furry friend who would steal their hearts and forever change their lives.
It all happened on a beautiful day when Tucker Fisher and his brother went for a usual jog by the lake during their lunch break. However, this particular day held a delightful surprise.
As they jogged, a sweet tuxedo kitten appeared out of nowhere, following closely in the hope of catching their attention.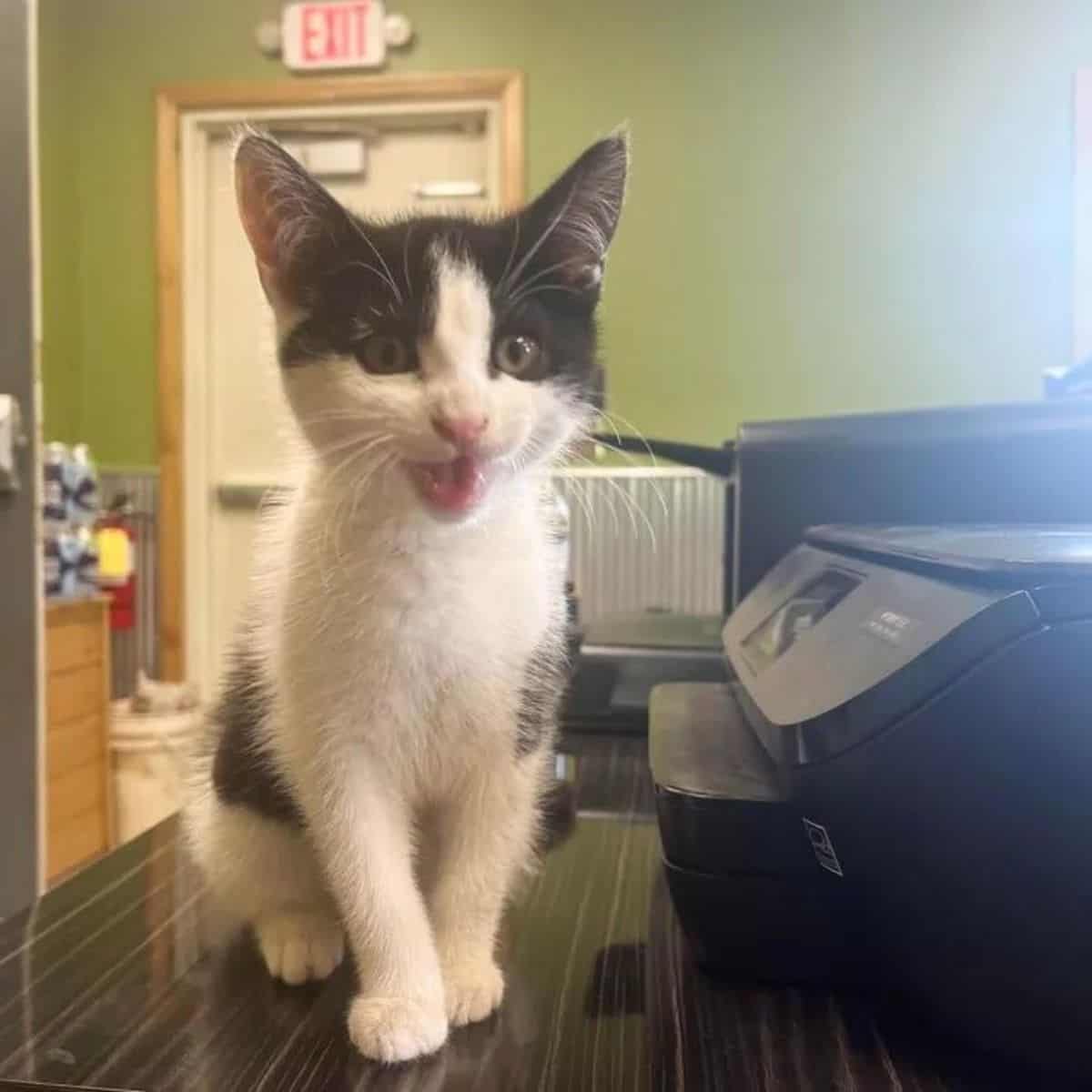 Upon returning to the parking lot, the brothers spotted the tuxedo kitten hiding beneath a car. Tucker recalled the moment:
"She was shy at first, but once my brother called her, she slowly made her way over to him."
The kitten inspected the brothers and gave them a few sniffs, and once she felt safe with them, she transformed into a real purring machine.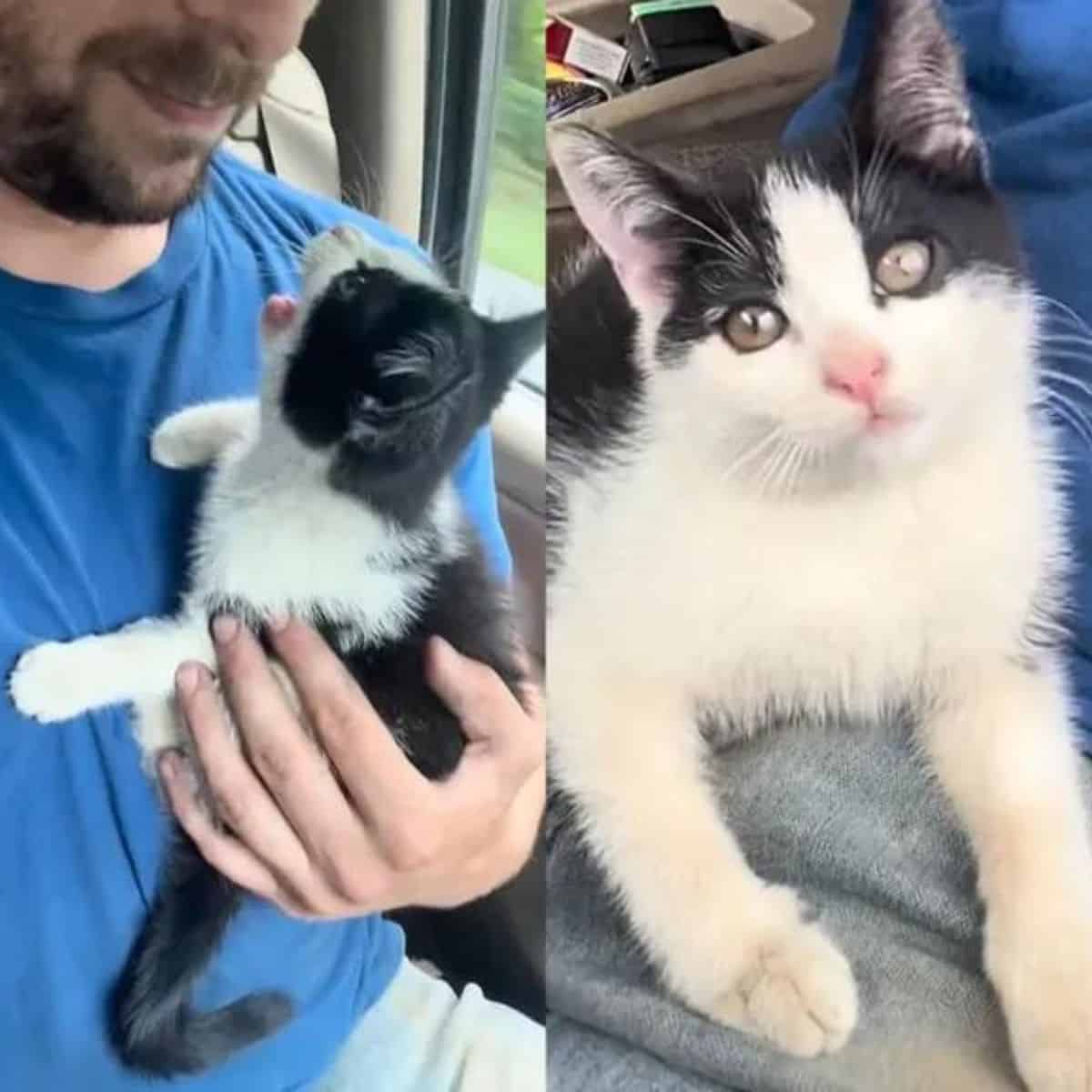 The kitten found safety in those brothers and wouldn't want to leave them. She climbed up Tucker's legs, hoping they would take her with them.
Before making their decision, the brothers checked to see if there were more kittens or a mother cat nearby.
Sadly, there was no sign of any other felines, suggesting that she might have been abandoned in the parking lot.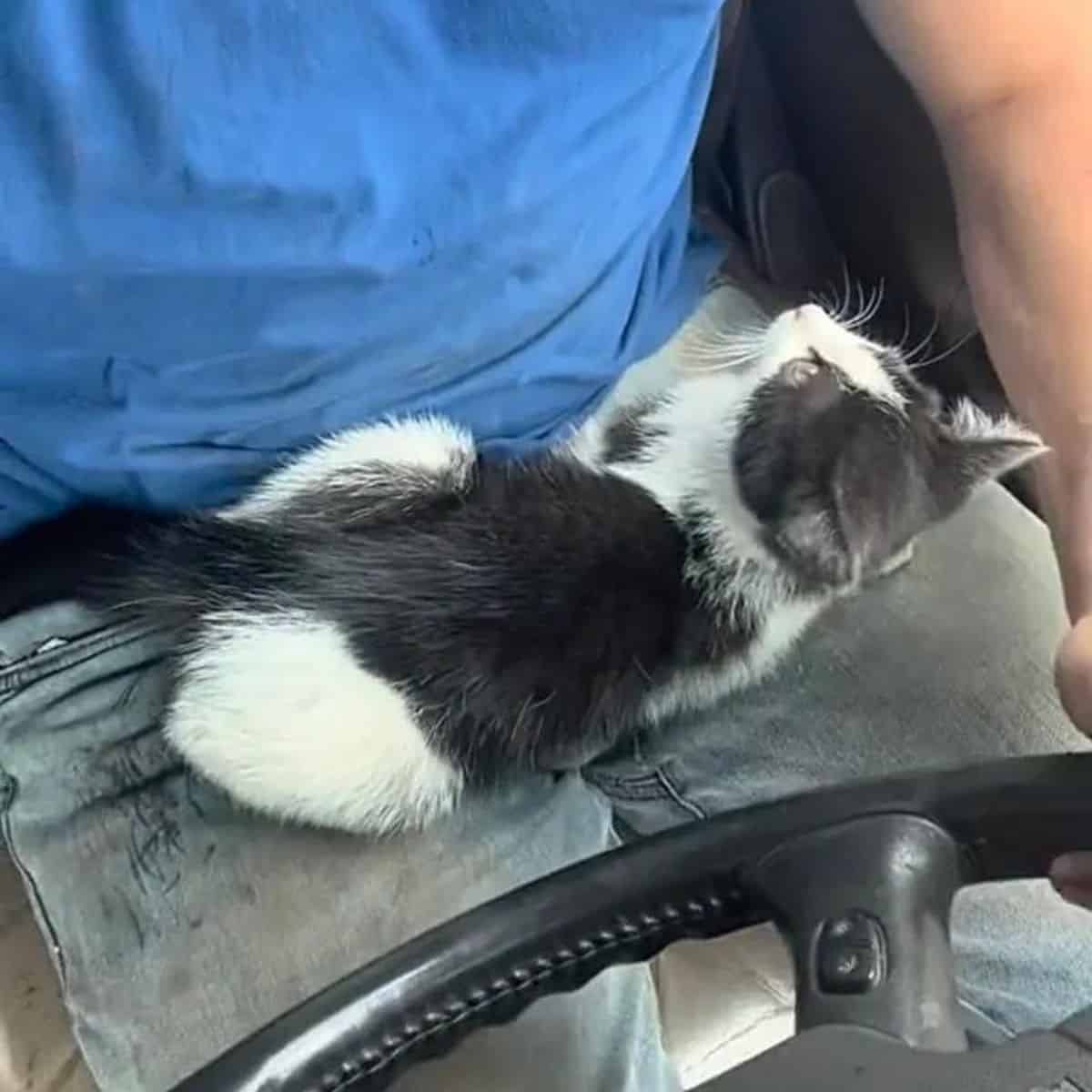 Deeply moved by her plight, the brothers couldn't bear to leave her alone. Their hearts made the decision – they were taking her home.
During the car ride, she snuggled contentedly on a warm lap, at ease in her newfound sanctuary.
The kitten instantly fell in love with the brothers, not wanting to leave their side ever. When the brothers headed back to work at their welding shop, the kitten insisted on joining them. Tucker said:
"She came to the shop, drank some water, ate some food, crawled up my leg to the desk, and fell asleep in my brother's hat."

Source: Tucker Fisher
Soon after her arrival, the kitten became the star of the welding shop, and they named her Pippit.
They even attached a post-it note to the hat where she curled up, saying: "Emotional support kitty." Tucker described their daily routine:
"We bring her to our shop every day to hang around the office with us. She loves to get the zoomies and fly around on our deck, attack our pencils and markers when we are writing."

Source: Tucker Fisher
Pippit is having the time of her life, especially when she's at the welding shop. She runs, eats, sleeps, and repeats her routine with joy.
She has also taken on the role of the shop's official cat, providing comfort to customers with her soft meows. Tucker said:
"As soon as our door opens, she walks up to greet everyone that walks in. She is our official little mascot."

Source: Tucker Fisher
She takes care of the welding shop very well, and the best part is that she makes sure every customer leaves the store happy and satisfied.
Not in their wildest dreams did the brothers anticipate that a small kitten would capture their hearts and transform their lives.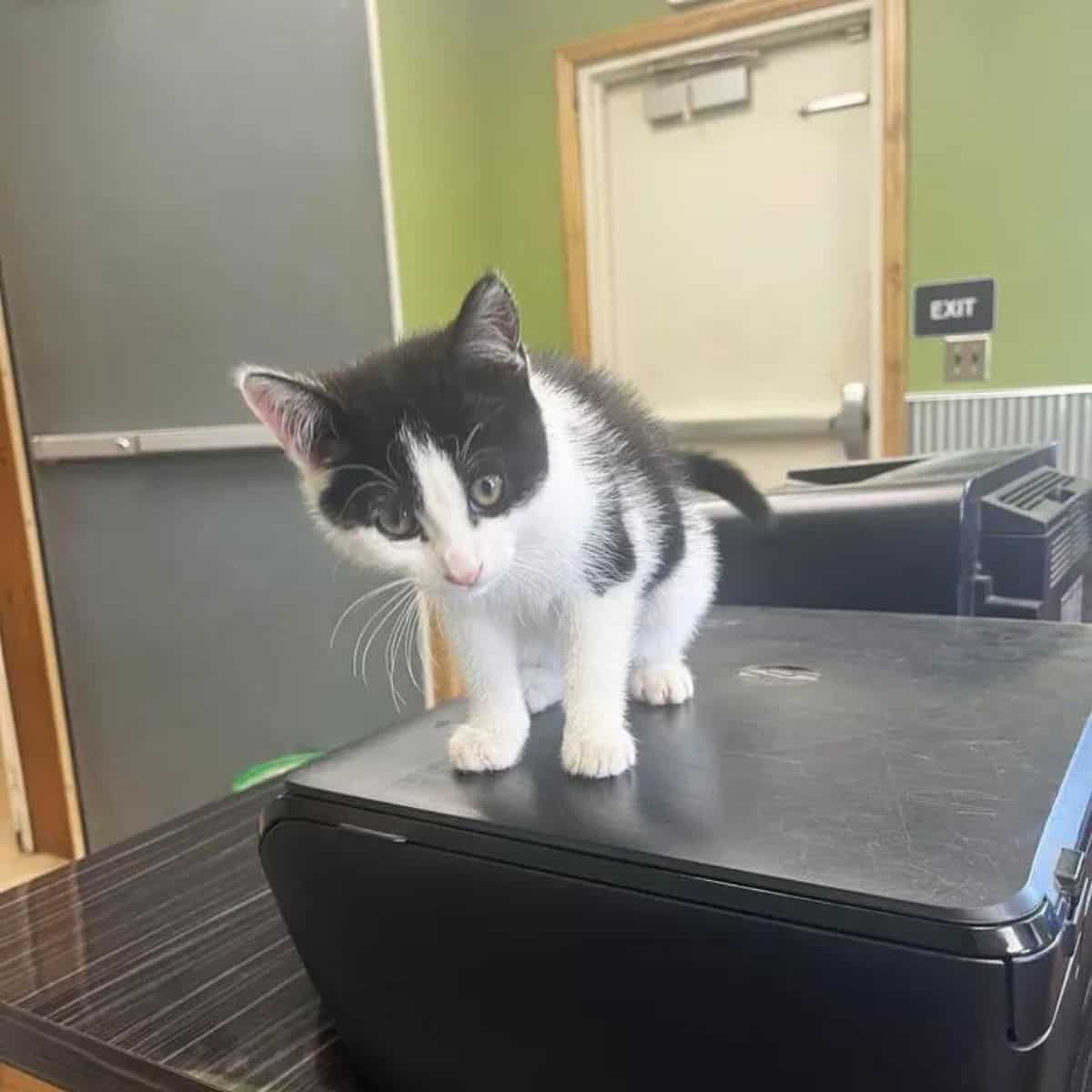 Yet, as fate would have it, Pippit has become an indispensable part of their lives. Tucker said:
"We've had so many people come in and see her sleeping on one of our laps and say, they'd never guessed we were cat people. But we love her. (At home), she gets along great with her three other rescue siblings as well."

Source: Tucker Fisher
Now, the brothers can't imagine their lives without this furry little friend who not only brings them happiness and joy but also shares her infectious charm with every customer who enters their store.