"California! Knows how to party." But do they know how to breed these majestic cats? I bet you they do.
All jokes aside, you are here because you are doing your research before a purchase, which is always a great idea. Especially when it comes to a serious matter such as this one. You will be taking on another life to take care of and it is crucial that you make wise choices.
Perhaps you live in Cali or nearby, or you simply heard about all these great Maine Coon breeders in California and you wish to buy your new pet from them. After thorough research, I have gathered a list of reputable breeders located in California, USA.
Maine Coon Kittens For Sale In California
Maine Coon cats are considered to be one of the breeds with the sweetest temperaments, and yet they are also one of the largest cat breeds; which is why they are often called the gentle giants.
Maine Coon kittens require a lot of care and a lot of playtime, but they are definitely worth it. It would be a great idea to buy at least one cat tree, and a lot of toys for your new little furry friend, so it can be occupied and entertained at all times (especially when you're not home).
When buying a Maine Coon kitten, you want a reputable certified breeder and these up-to-date breeders in California are all CFA (Cat Fanciers Association) and TICA (The International Cat Association) registered.
I have thoroughly researched each and every one of them and, based on this, I can provide you with brief details on all of them, along with their contact info.
When it comes to the Maine Coon breed of cat, you need to do your research and select breeders carefully. Always have in mind that you need a certified, ethical, and registered breeder.
Below is the list of the top 9 Maine Coon breeders in California and you only need the best options, which is why I am proud to present the following breeder listings.
List Of TOP 9 Maine Coon Breeders In California:
1. Cherokee West Maine Coons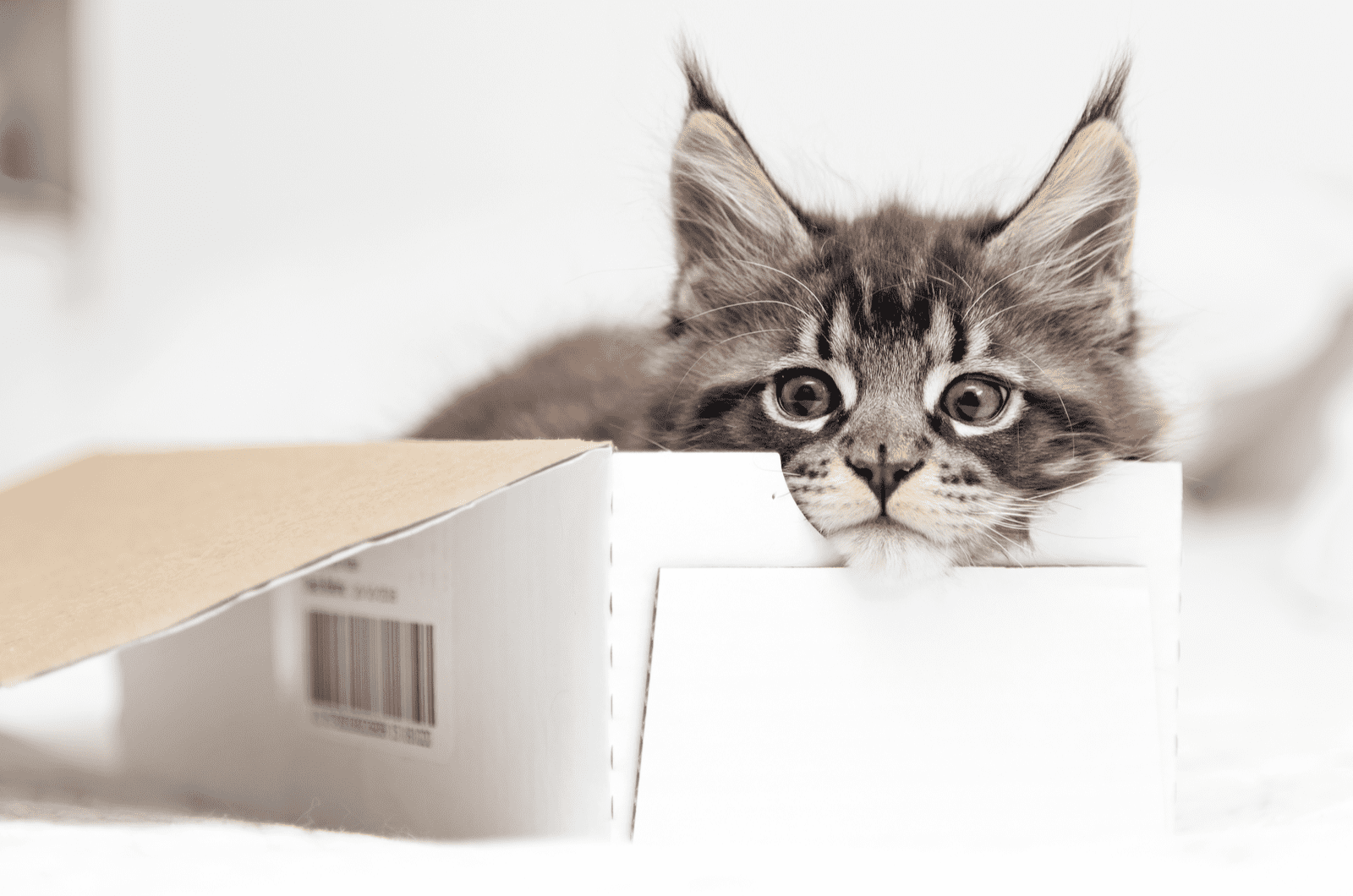 📍 Northern California
At Cherokee West Maines they care for each and every one of their Maine Coons and they will only sell to people who will do the same, and who will keep them as loving pets.
Here you can find high quality Maine Coons that are raised to be loyal, friendly, sociable, well-adjusted, and prepared for their new home. They have a waiting list which is always visible and you can easily interact with them about any doubts or questions you may have.
They like to stay in touch with the adoptive parents of all of their Maine Coons. Cherokee West breeders only have Maine Coons who are free of genetic disorders and are tested for HCM, hip dysplasia, FeLV, FIV, and FVRCP. They provide their buyers with all the medical documentation and guarantees.
Breeder Info
Address: 80 miles north of Sacramento, CA
Website: Cherokee West
Phone Number: (530)588-1172
E-mail: [email protected]
2. Prestigious Purr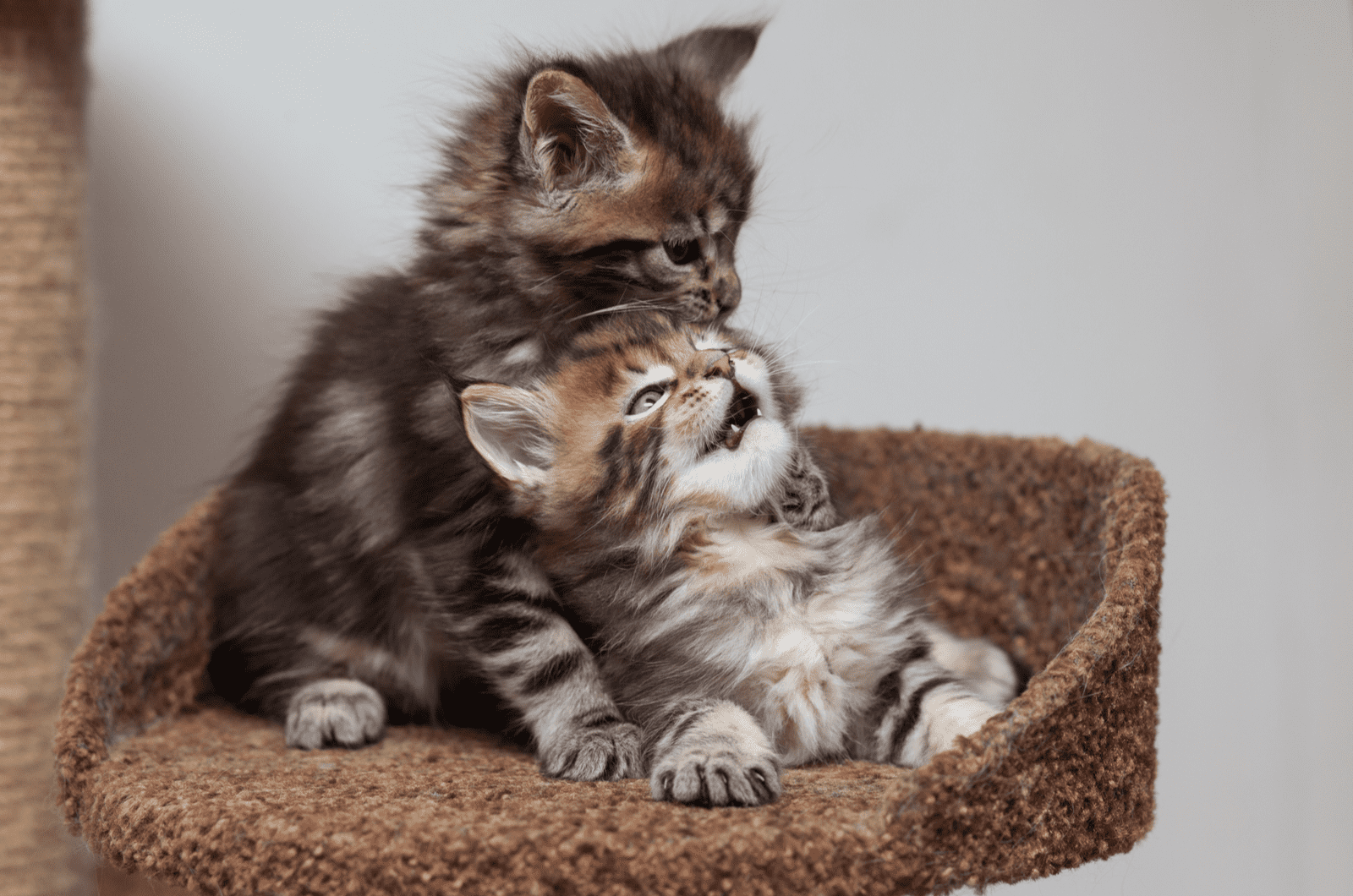 📍 San Diego, Southern California
Prestigious Purr is best known for their dog–like Maine Coons. Their Maine Coons are super large and well taken care of. This CFA registered cattery has been working since 2010 and their goal is to breed the world's largest Maine Coons.
These breeders take great care of their health, all their Maine Coons are tested for FeLV, FIV, HCM, and they give the buyers their medical and genetic health guarantees.
Breeder Info
Address: San Diego, CA
Website: Prestigious Purr
Social Media: Facebook, Instagram, Pinterest, Linkedin
Phone Number: 619-917-2363
E-mail: [email protected]
3. EnchantaCats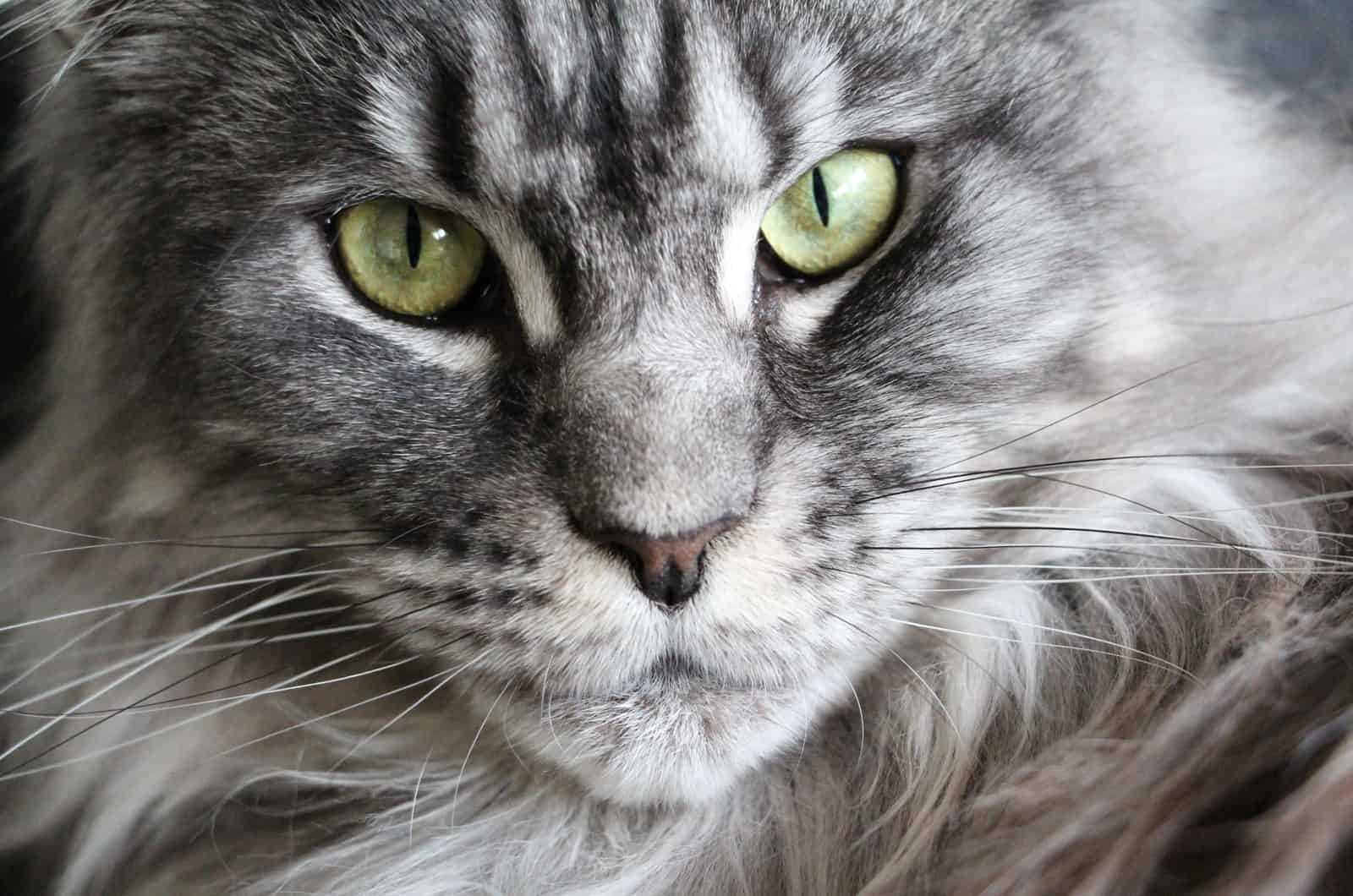 📍 Penn Valley, California
EnchantaCats is a pretty big cattery, they have a large property but tend to keep their Maine Coons in low numbers since they want to provide every one of them with sufficient attention and care.
EnchantaCats sells purebred Maine Coons, and their primary goal is to keep them healthy, beautiful, and well taken care of.
Their kittens are socializing with other cats and dogs, and also children, from the moment they start walking. So when they come into your home they are already well-adjusted, friendly, and sociable.
Breeder Info
Address: Penn Valley, 11047 Chances R Rd, CA
Website: EnchantaCats
Phone Number: 530-432-1021
E-mail: contact via website
4. WhatATrill Maine Coon Cats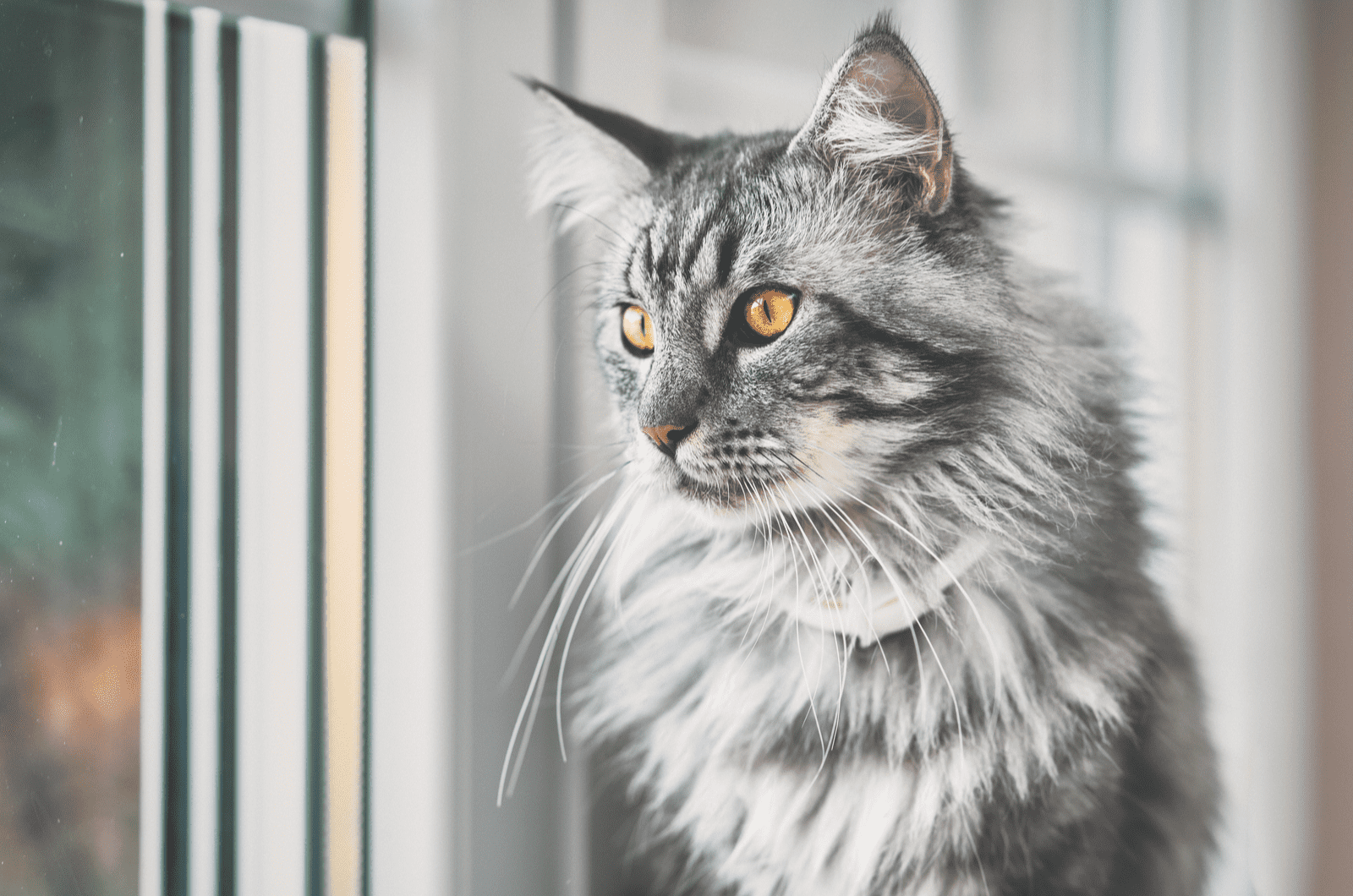 📍 Northern California
Whatatrill has a successful history in cat shows and competitions. Their Maine Coons come from strong bloodlines, and these breeders will provide you with their detailed info.
This is a family–owned cattery that has been in business since 2003. These folks fell in love with the Maine Coon breed when they rescued a brown tabby cat (back in the 1980s), which turned out to be a Maine Coon.
They have only a few litters each year because they want to provide enough care and attention to every kitty equally. They also provide regular testing and screening to rule out HCM or hip dysplasia.
Breeder Info
Website: WhatATrill
Phone Number: (707)338-1261
E-mail: [email protected]
5. CaliCats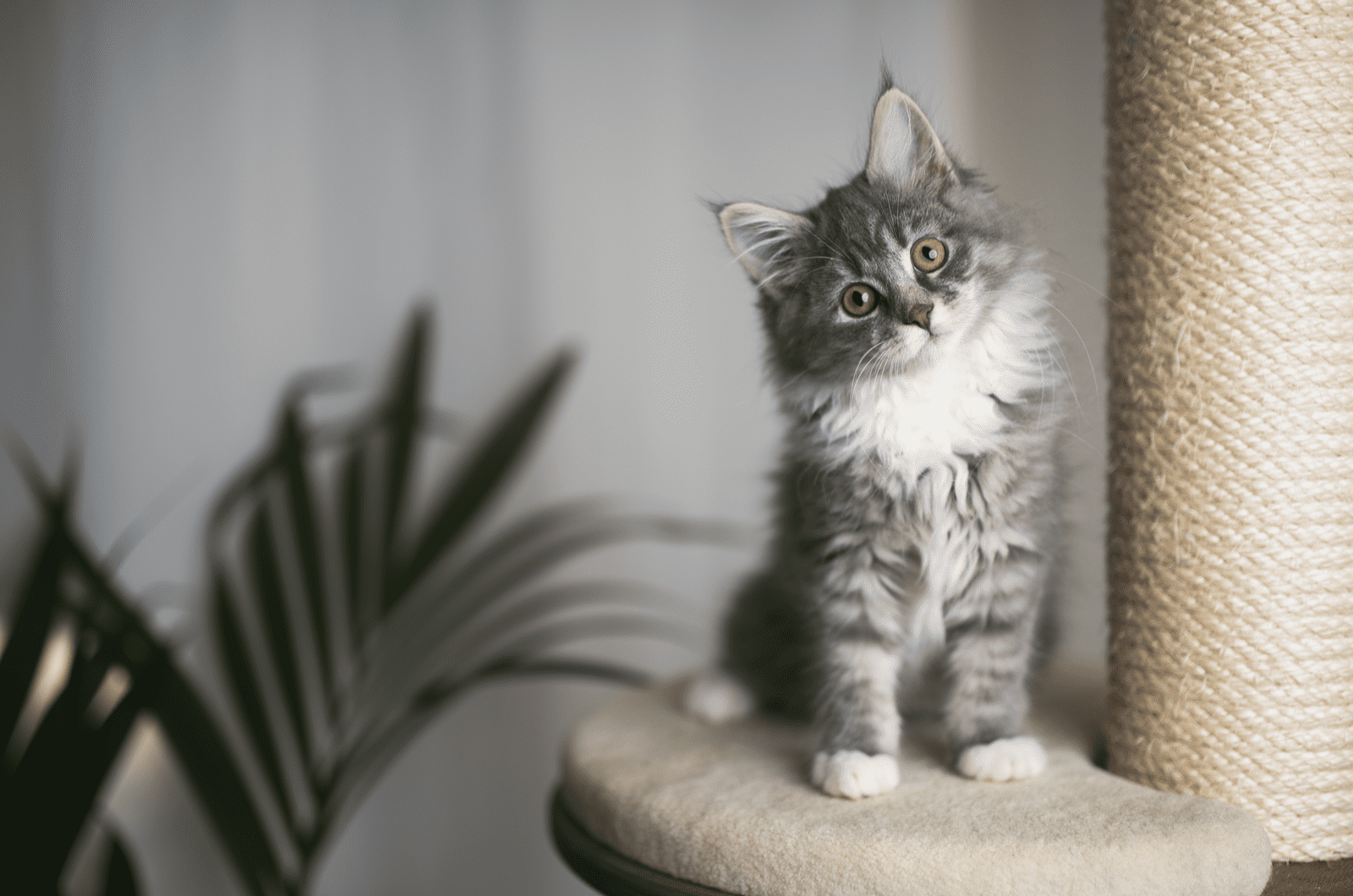 📍 Near Thousand Oaks, CA
CaliCats breeders raise their Maine Coon kittens within a home–like environment. They are socializing with other pets and humans from the day they're born.
They breed them according to breed standards and all kittens are registered, and the breeders provide their buyers with their health guarantees.
CaliCats also tests every kitten for HCM, SMA, PK, and there are also no genetic disorders or hip dysplasia in their ancestry.
Breeder Info
Website: CaliCats
Social Media: Facebook
Phone Number: (805) 312-2330
E-mail: [email protected]
6. Gold Rush Maine Coons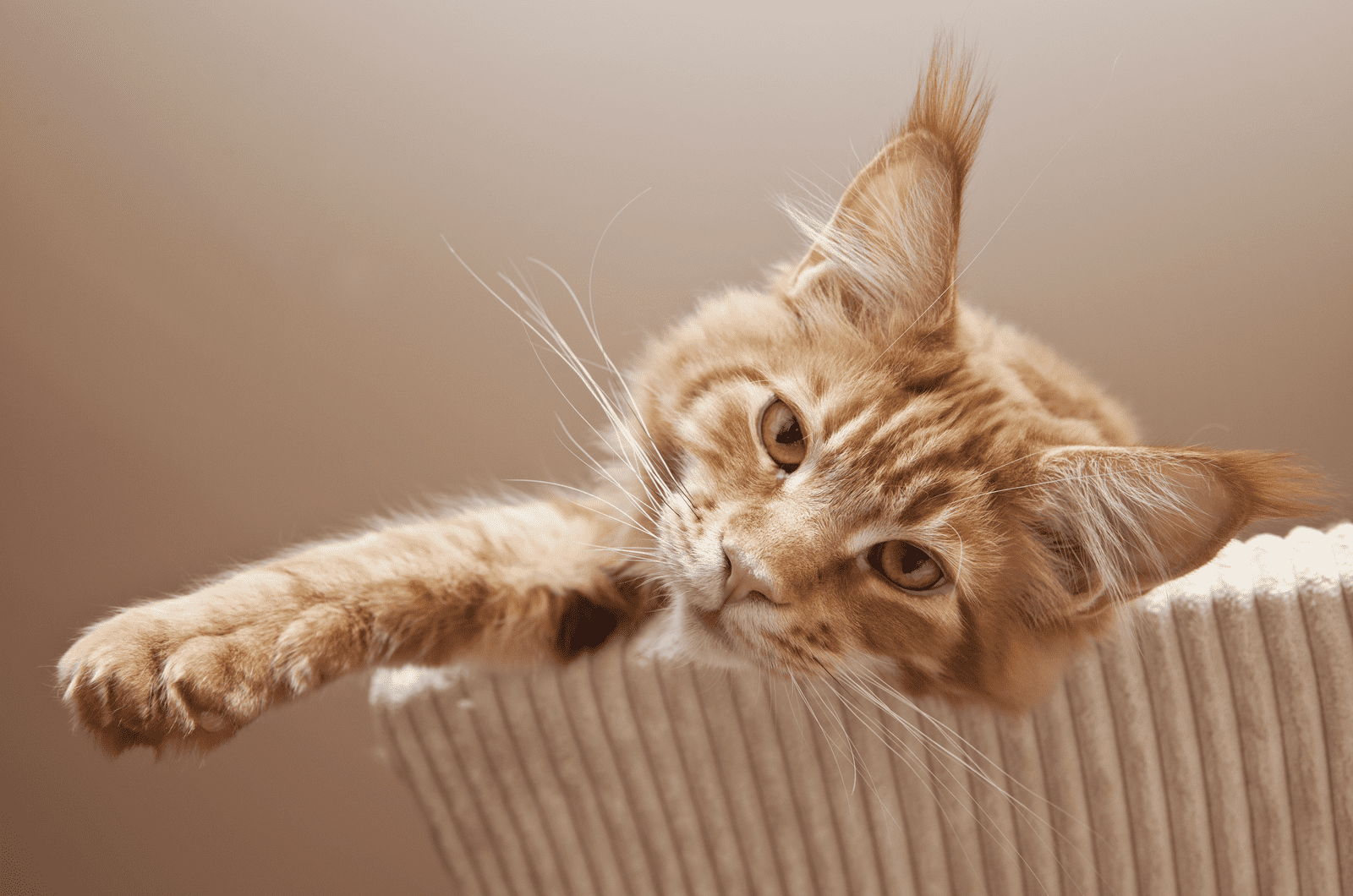 📍 Placerville, California
Gold Rush Maine Coon cat breeders are known for their enormously large Maine Coon cats. They produce different colored coats and patterns, even smoke colored patterns.
You are able to choose which color and pattern you want, but you will most probably have to wait. All their Maine Coons are raised to be sociable, friendly, and prepared for their forever homes. Gold Rush is a small cattery and is doing its best to produce the finest Maine Coon cats.
They test the parents for various conditions, and ensure the best treatment of kittens, having them around cats, dogs, and people of all ages.
Breeder Info
Address: 1460 Rio Tierra Ct, Placerville, California 95667
Website: Gold Rush
Phone Number: 530-391-0189
E-mail: [email protected]
7. Indra's Net Maine Coon Kittens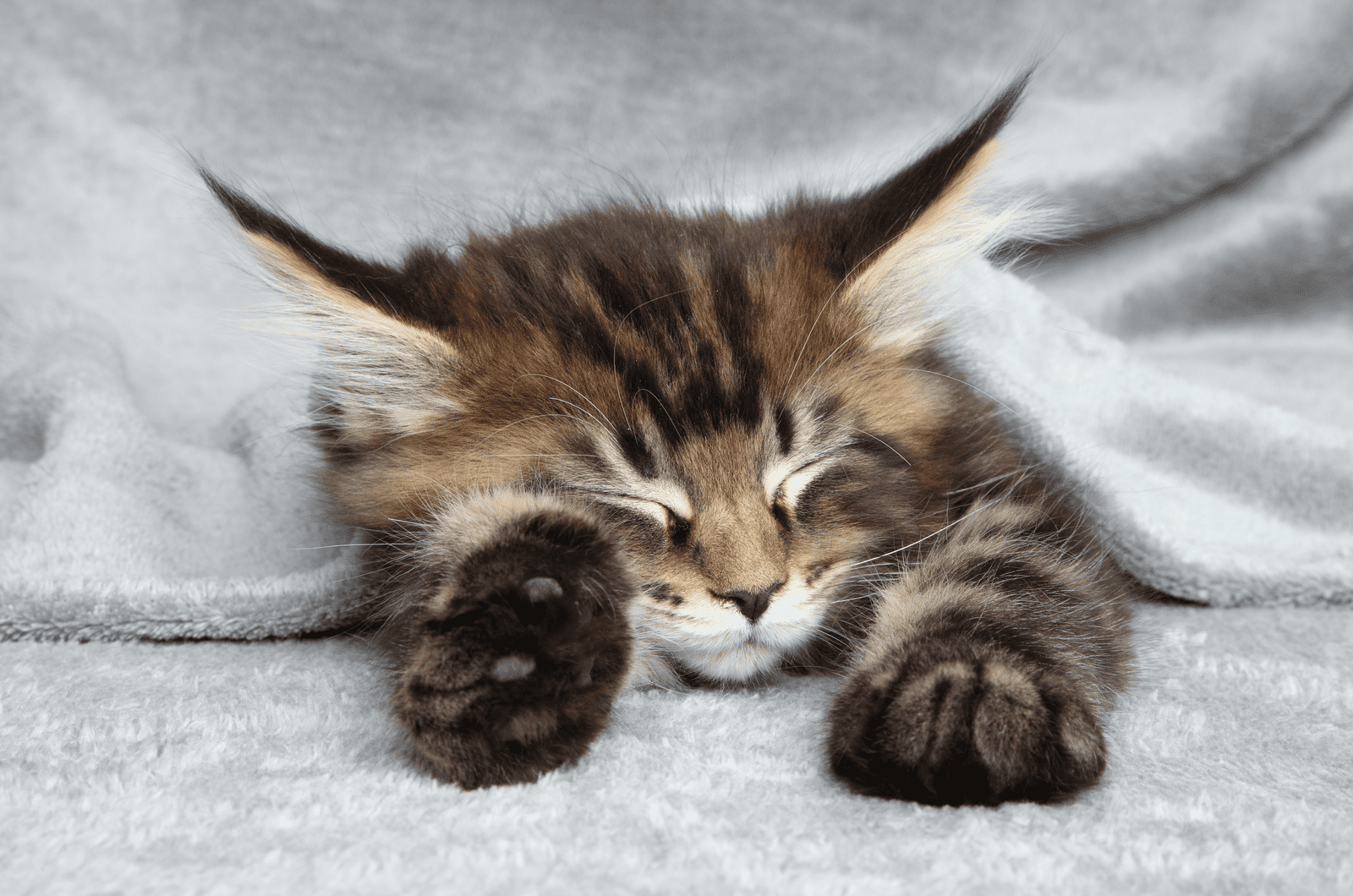 📍 Nevada City, California
At Indra's Net cattery, Maine Coons are raised freely, without cages. Their cats are sociable and friendly towards other pets, and also safe around children.
They started to breed Maine Coons out of love, which is why there are often not many available kittens, so you should act quickly and get on their waiting list.
Breeder Info
Address: Nevada City, CA 95959 US
Website: Indra's Net
Phone Number: +1 530 933 0882
E-mail: [email protected]
8. Bounding Maines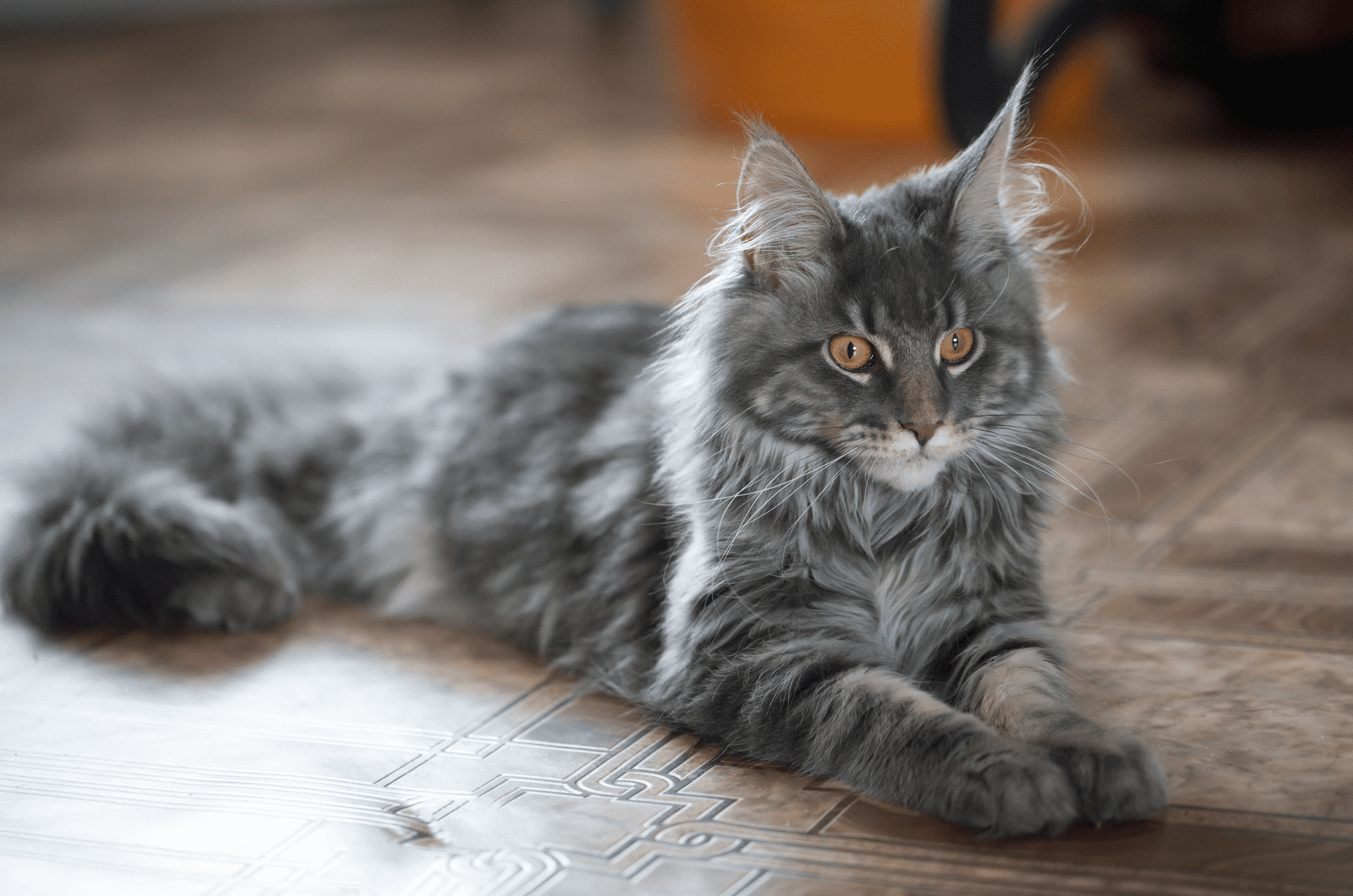 📍 Marin County, California
Bounding Maines cattery is small but they have a lot of experience in breeding cats. They produce only one or two litters per year, giving the utmost care and attention to every kitten.
At Bounding Maines cattery Maine Coon kittens are microchipped and tested for genetic disorders and conditions, they provide the new owners with the health guarantees of kittens and DNA testing data of the parents.
Note: they will not sell breeding cats to anyone, only to their partner catteries, and kittens that go to other people are all spayed or neutered.
Breeder Info
Website: Bounding Maines
E-mail: [email protected] (or contact via website form)
9. Coons'Kin Maine Coon Cats
📍 San Diego, California
Coons'Kin Maine Coon cattery was established in 1983. Their goal is to raise healthy and well–adjusted Maine Coons. This is a home–based cattery where they test all their cats and provide future owners with their medical documentation.
Their Maine Coons socialize with other cats and dogs, and they are often cuddled and picked up by people. So when they get to their forever home, they are used to different types of social interactions.
Breeder Info
Website: Coons'Kin Maine Coons
E-mail: [email protected] (or contact via website form)
Q & A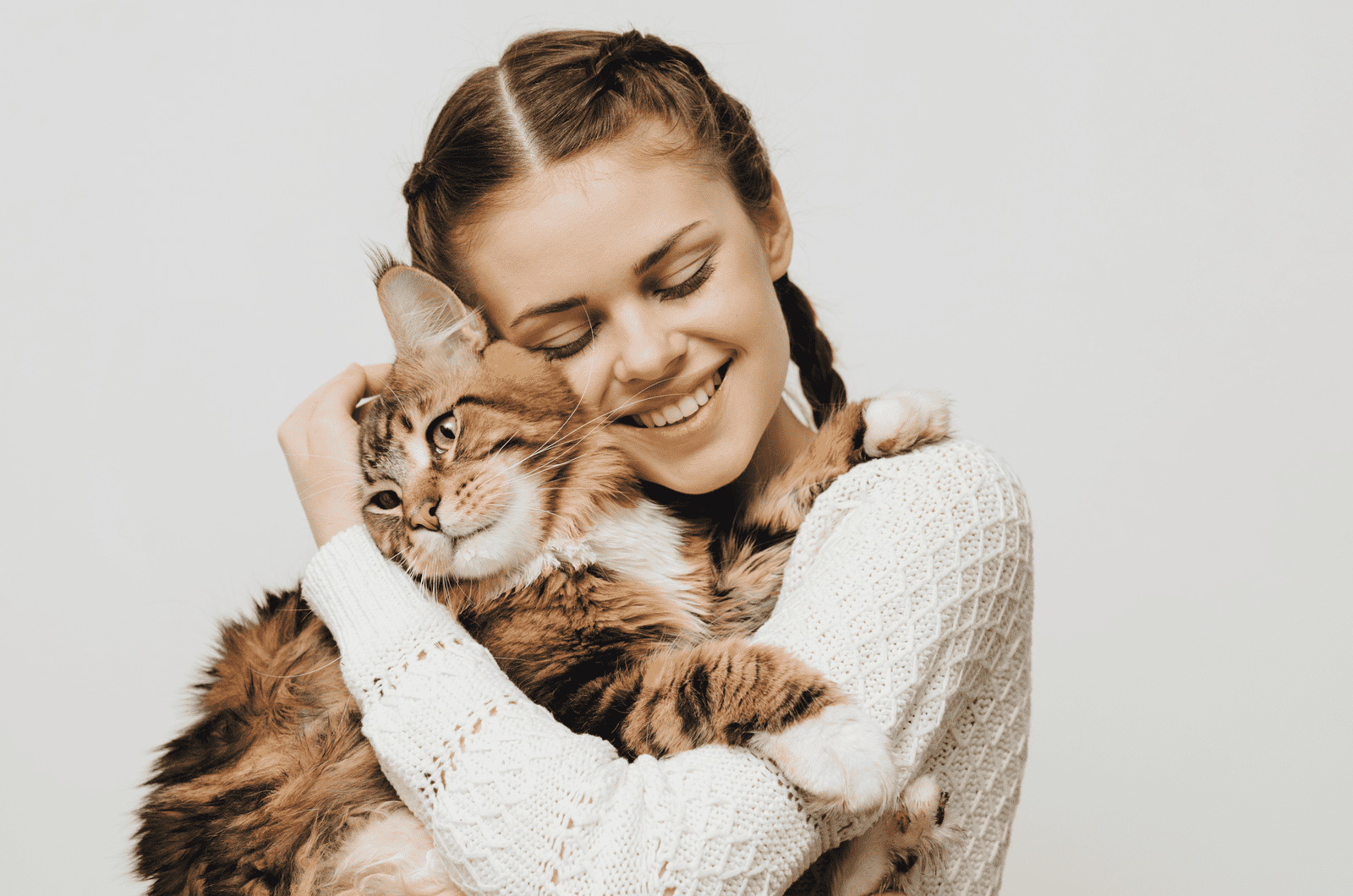 Where are good Maine Coon breeders in CA?
Good Maine Coon breeders in California can be found in San Diego (the nearest catteries to Los Angeles), Alturas, Nevada City, Penn Valley, Placerville, Thousand Oaks, or Marin County.
What is the average cost of a Maine Coon?
The average cost can vary from $1000 to $2000, it can even be higher. It depends on the Maine Coon breeder and their rules.
How much is a purebred Maine Coon kitten?
Their price usually starts around $1000, and it can go up to $4000.
Are Maine Coon cats worth the money?
In my opinion they definitely are, and most cat owners agree on this.
Maine Coons are worth every cent, their majestic looks, long lifespan and, most special of all, their personality sweeps everyone off their feet.
What are the pros and cons of getting a Maine Coon cat?
Pros: sweet and kind temperament, extremely beautiful appearance, dog–like behavior, great with kids and other pets, long–haired but no shedding issues, never aggressive.
Cons: they are predisposed to some health issues and conditions.
How much does it cost to adopt a Maine Coon?
The adopting price is usually around $200. However when adopting, it usually won't be a purebred Maine Coon, since they are not that likely to be abandoned.
What does a Maine Coon cat look like?
Large. A Maine Coon is large, long–haired, fluffy, with furry tail, and furry ears with hairs on their tips. Everything about them is large; large bone structure, fur, ears, and eyes.
Final Thoughts
I truly hope that this list of the best Maine Coon breeders in California that I've gathered helps you move in the right direction and decide on which breeder suits you the most.
I hope you will provide a new home for a beautiful Maine Coon kitten and that it will be their forever home.
As I already mentioned, all of these breeders are TICA and CFA registered, and all are considered ethical and certified for breeding. Whether you live in California or nearby, you can rely on these breeders to be professional when doing business with you.
Some of them are experienced with shipment methods and therefore offer shipping of Maine Coons if you live farther away and are unable to get to them.
In any case, I hope this has been helpful and that you will find your new friend and beloved pet in one of these catteries, and provide them with their forever home.