Maine Coon cats are an extraordinary breed that makes a wonderful pet and is great with people of all ages, and pets. They are commonly referred to as gentle giants.
One of the most popular and the largest breed of cats, they require a professional breeding process.
You should always consider several breeders before you choose the right one, always have in mind that you want a certified, ethical, registered breeder at your disposal.
I hope that my research will help you find a suitable breeder. I have found and selected these top 10 Maine Coon breeders in Texas. They are the best ones according to breed standards and breeding programs, and are the most reputable breeders to date.
If you are looking for a purebred Maine Coon in Texas, check out the top 10 breeders I've found and see if their specifications and offers sound good to you.
Maine Coon Kittens For Sale Texas
Maine Coon kittens need a lot of care but they are truly worth it. You need to watch over their diet, groom them, provide health care, playtime, and a lot of cuddle time. It is clear that you need to be prepared emotionally, and financially before you bring this new life into your home.
Perhaps you live in Texas, or somewhere nearby, or you are just interested in the Maine Coon cat breed. You want to buy from a certified and ethical breeder, and I am here to help.
My colleagues and I are always more on the side of adoption rather than buying animals, however, some breeds are not that easy to find abandoned in shelters or given away by someone for free.
You need to buy from certified breeders and it is always important for cat owners, whether you are a junior or a senior cat owner, to educate themselves on the breed and (most importantly, in the beginning) the breeder.
Based on my research, I've selected the 10 best Maine Coon breeders in Texas.
1. Big Tex Coons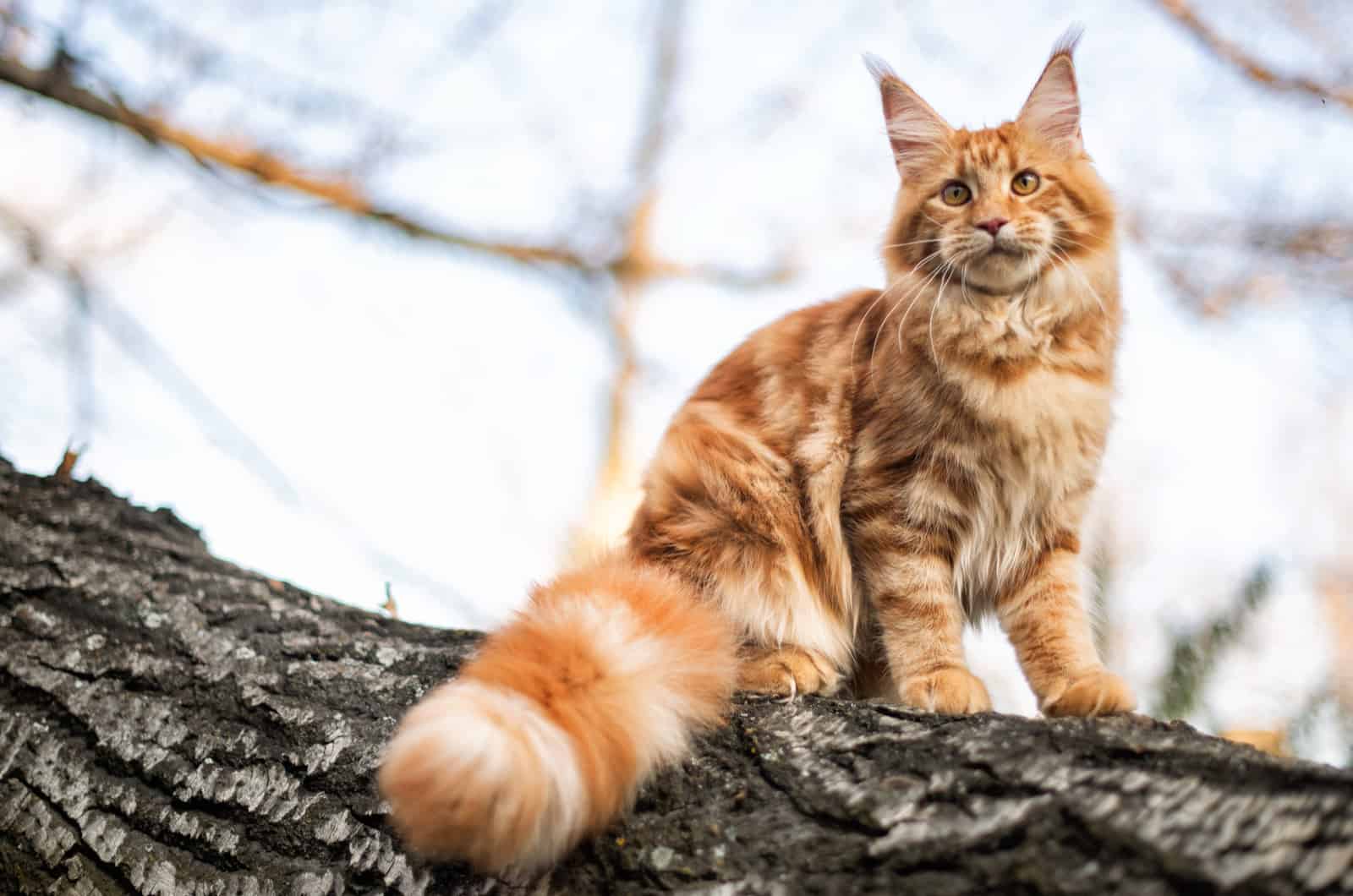 📍 Central Texas
Big Tex Coons started breeding cats, specifically Maine Coons, in 2012. This is a family–run cattery that is as professional as much as they love animals, and you'll see they really love their animals.
They devote themselves to careful breeding so they have a limited number of kittens every year, but you can always check and see how much you would have to wait for one of their kittens and, of course, whether you are willing to do so.
However, what I can conclude, based on my research, is that their Maine Coon kittens are worth waiting for since they are known for breeding the most energetic and big Maine Coons.
Another plus for this family business is that they raise their Maine Coons, and their kittens are being born, among different other pets, including cats and dogs. This means that from birth, these Maine Coons are tolerant and friendly to other pets.
Breeder Info
Address: Central, TX
Website: Big Tex Coons
Phone Number: (254) 275-1006
E-mail: [email protected]
2. Silky Amber Maine Coon Cattery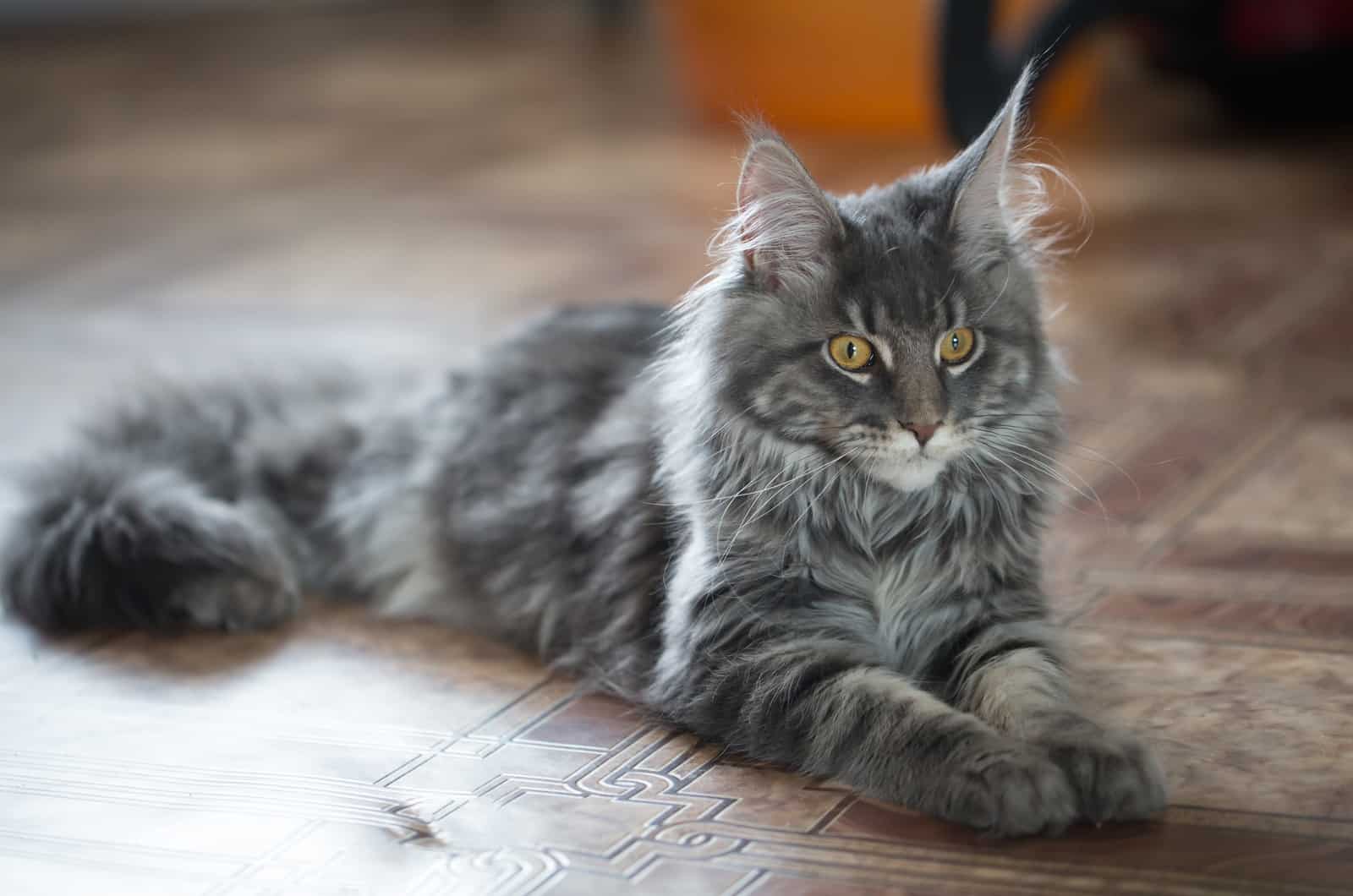 📍 Frisco, Texas
Silky Amber is a small cattery whose breeding journey started with a different breed until they discovered and fell in love with Maine Coons, their long coats, various colors, their big appearance, and even bigger personalities.
Silky Amber is now a full-time Maine Coon breeder with a CFA (Cat Fanciers Association) and a TICA (The International Cat Association) registration.
They raise all their cats as if they were their own family pets.
Breeder Info
Address: Frisco, TX
Website: Silky Amber
Social Media: Facebook
Phone Number: 972-922-9140
E-mail: [email protected]
3. Mitcha Coontails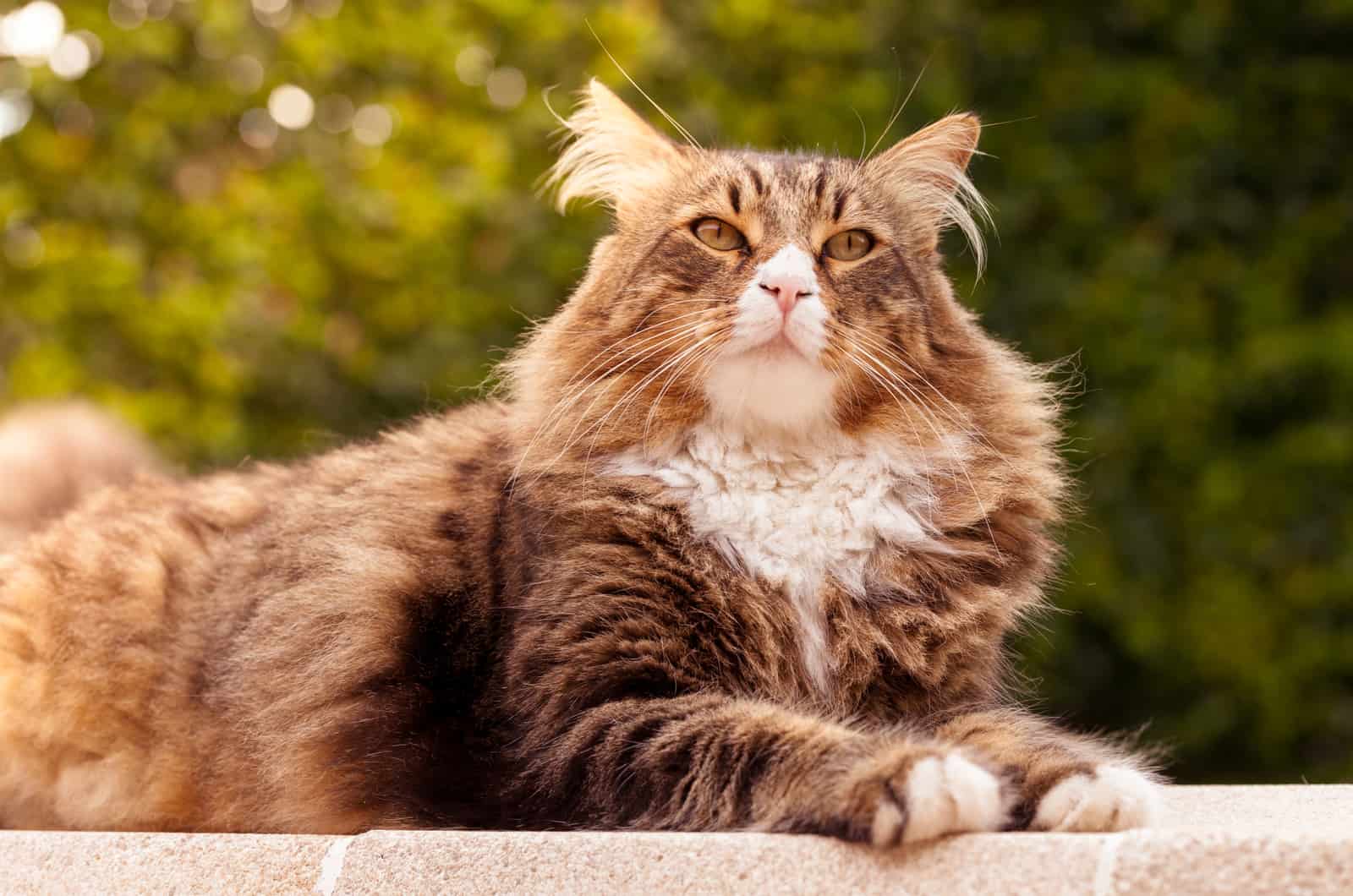 📍 Houston, Texas
Mitcha Coontails is a breeding farm where they breed Maine Coons to be perfect and friendly family pets. These cats are raised among children, dogs, and other cats, which makes them prepared to fit into any family later on. Mitcha Coontails is a responsible TICA registered breeder.
They are true cat lovers so it would be a good idea to meet them beforehand. You can interact and get to know them even better via social media.
They provide DNA testing and hip x-rays since Maine Coons are prone to several diseases and health issues, so they start medical check-ups early on. They like to know to whom exactly their babies are going, and they are more likely to sell to people they get to know and recognize as true cat lovers that will take good care of their kittens.
You can check the FAQ section on their official website and see their prices, waiting list, shipping, and more.
Breeder Info
Address: Houston, TX
Website: Mitcha Coontails
Social Media: Facebook, Instagram
E-mail: [email protected]
4. Maineflashes Maine Coons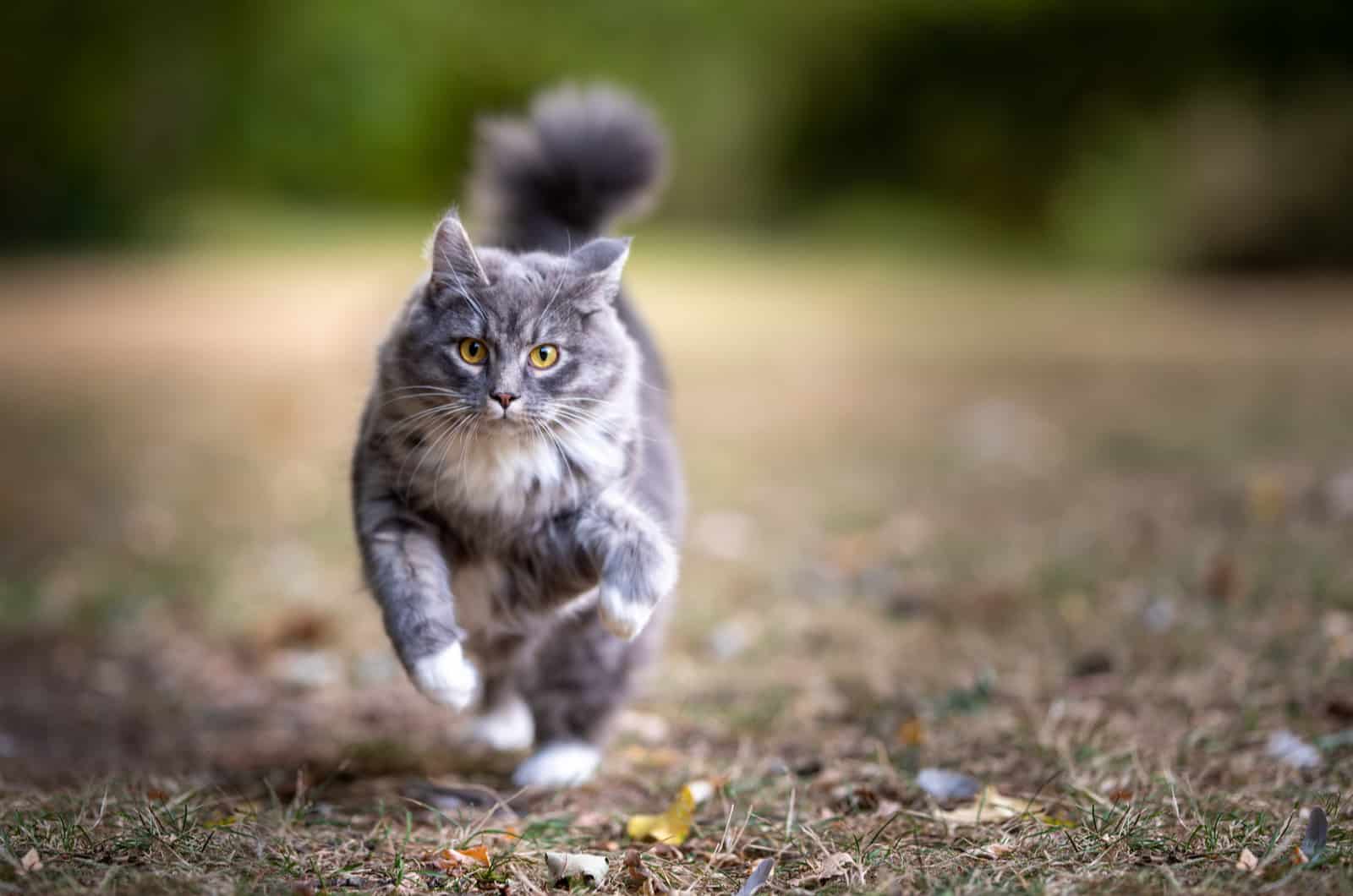 📍 Alvarado, Texas
Maineflashes breeders have a cattery on a ranch, and their Maine Coons are raised among different animals: goats, dogs, donkeys, and other cats. This is great for cats to fit in later on, no matter which environment you bring them into. Maine Coons are mostly sociable and friendly cats, let alone when they start socializing from birth.
The Maineflashes are CFA and TICA registered breeders that have been in business since 1985 and are very experienced. They provide health check-ups while the kittens are with them, and provide you with their medical documentation.
Breeder Info
Address: 2013 Crystal Ln. Alvarado, TX 76009
Website: Maineflashes Maine Coons
Phone Number: 817-296-2299
5. Dawntreader Maine Coons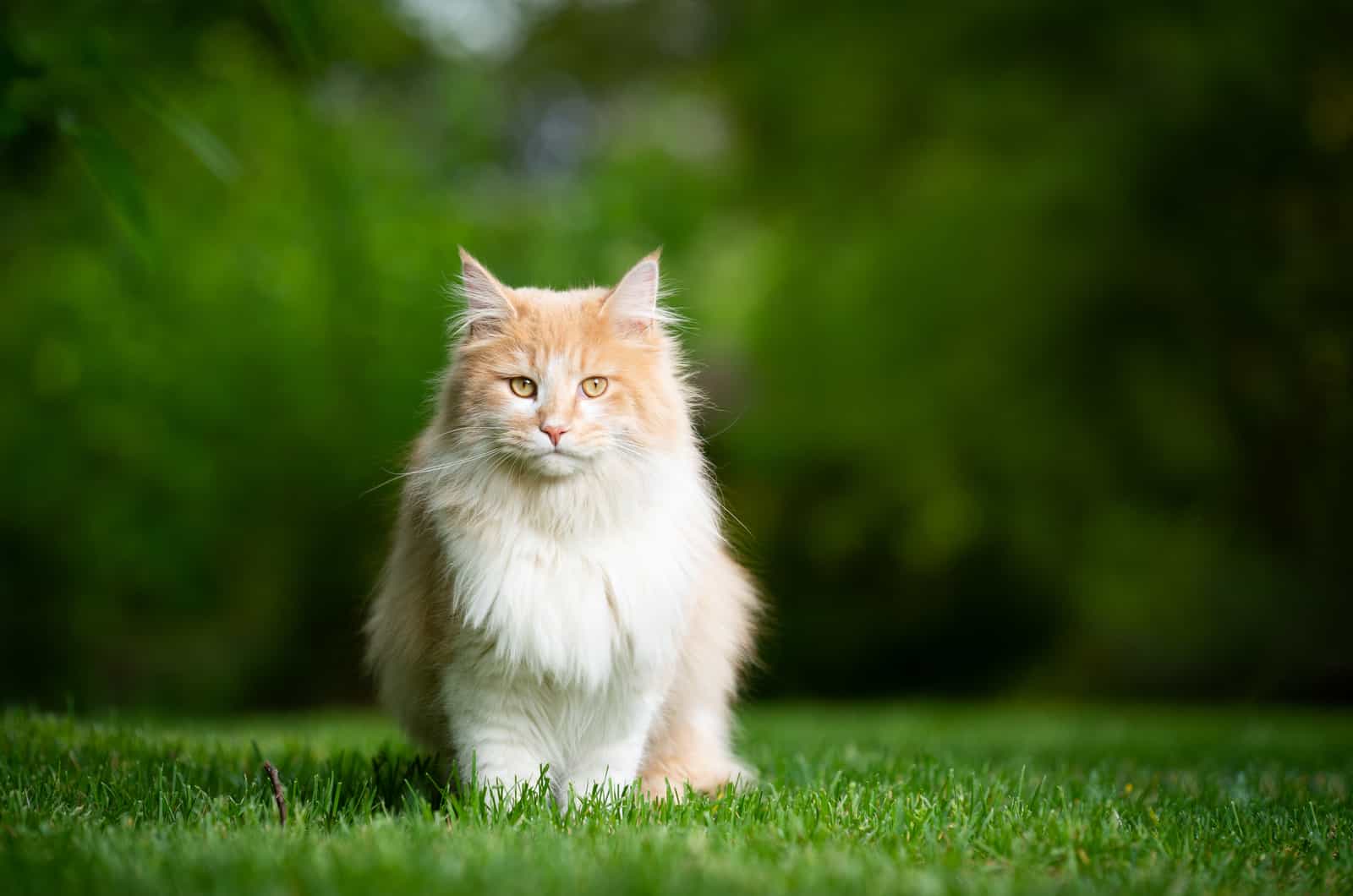 📍 Waxahachie, Texas
Dawntreader is a family–based cattery registered with CFA and TICA. Initially they did some research on Maine Coons, and then they started their breeding business in 2011.
They only work with pedigreed cats which are from show lines, and their goal is to provide other people with healthy and well adjusted Maine Coon kittens.
They regularly screen and examine their cats, testing them for FIV, HCM, SMA, and PK. They also love to enroll their cats in shows and competitions. They examine, screen, and test their adult Maine Coons before the breeding processes so they are sure that the next line will be healthy as well.
Breeder Info
Address: Waxahachie, TX 75165, USA
Website: Dawntreader Maine Coons
Phone Number: 972-935-7531
E-mail: [email protected]
6. Warrior Kattz Maine Coons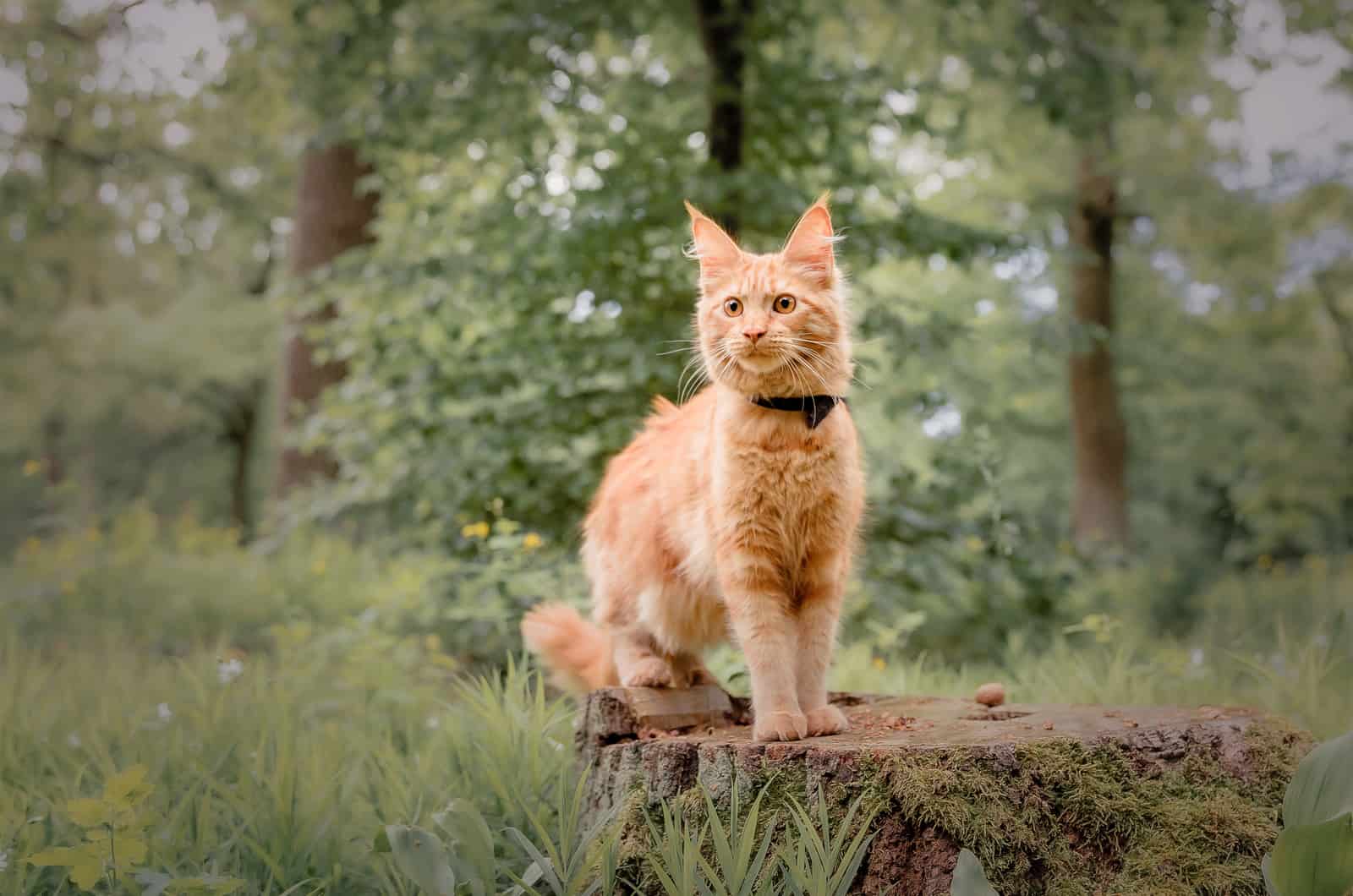 📍 Austin, Texas
Warrior Kattz is a Maine Coon cattery which is owned by a couple of veterans. It has both CFA and TICA registrations. They pride themselves on breeding beautiful, big, and hearty Maine Coons.
Their cat's health is their top priority and they usually breed Maine Coons in low numbers, so they can produce high quality cats. If you are not able to drive to Texas, they offer delivery for an additional fee.
P.s. Warrior Kattz warns about fake websites that deceive people by presenting themselves falsely as Warrior Kattz, so beware. Listed below you will find their official website and social media info.
Breeder Info
Website: Warrior Kattz Maine Coons
Social Media: Facebook, Instagram
7. Aliana Maine Coons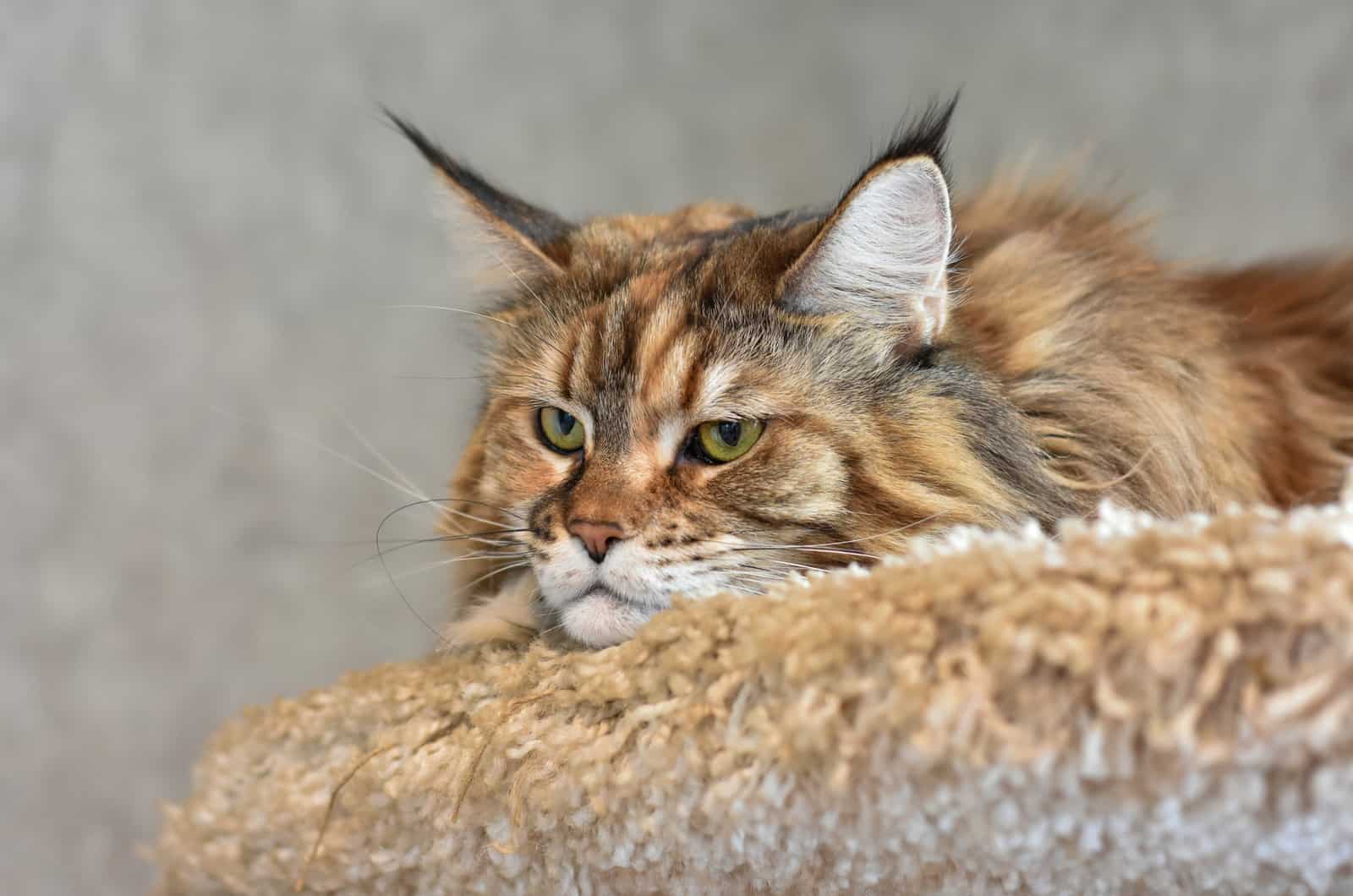 📍 Houston, Texas
Aliana Maine Coons is a breeder that is known for and specializes in extremely large Maine Coons. They are also TICA registered and family operated, certified cattery.
They have a large property where their large cats can stretch and roam around. They are known for their XXL Maine Coons, and their website offers a look into currently available kittens and future kittens as well.
Breeder Info
Address: Sugar Land, TX
Website: Aliana Maine Coons
Social Media: Facebook, Instagram, YouTube
Phone Number: 128-172-51-090
E-mail: [email protected]
8. Pistol Paws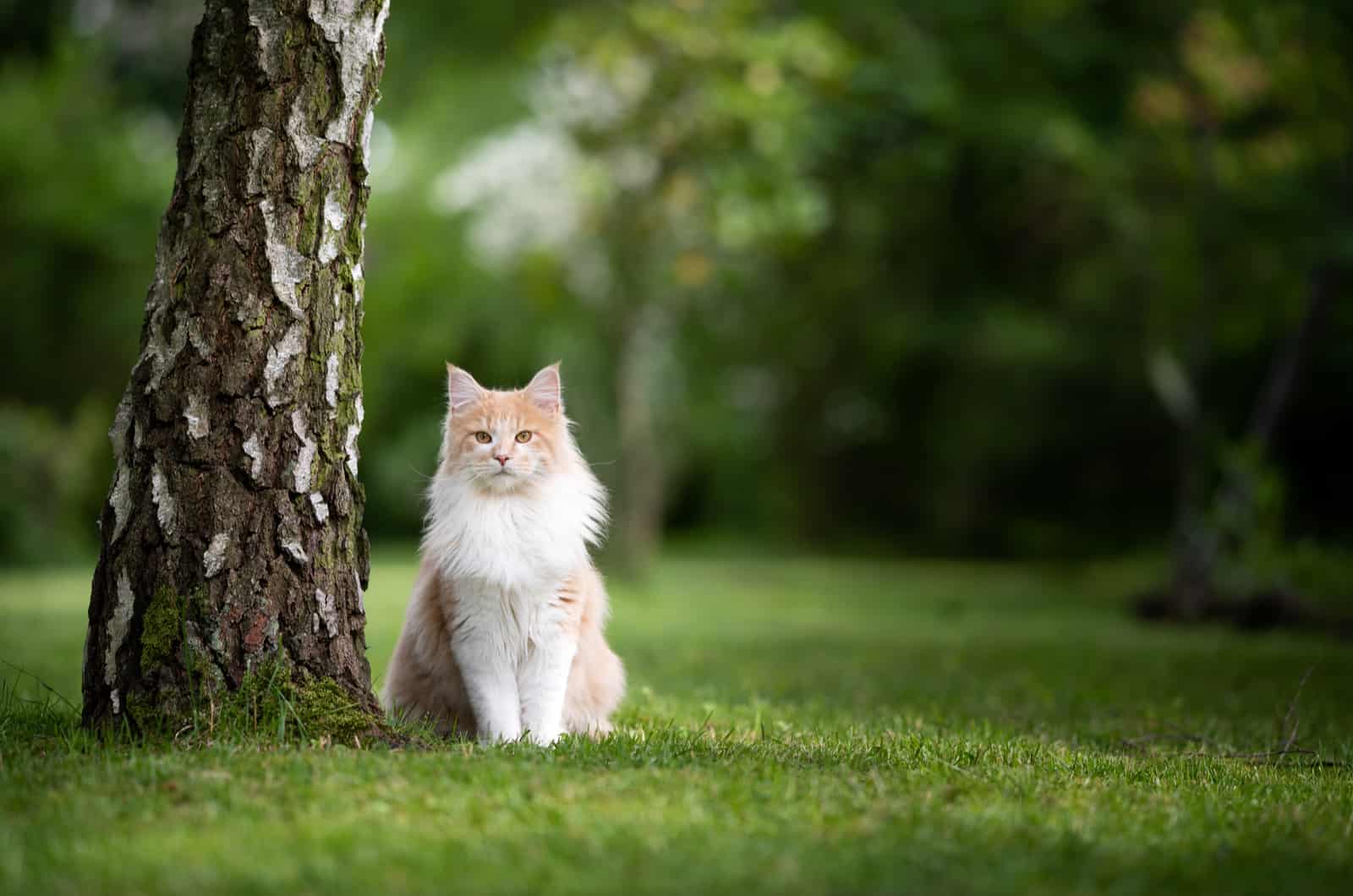 📍 Terrell, Texas
At Pistol Paws you can be a bit more picky when choosing your giant Maine Coon pet, since they let you choose the size and the color.
These breeders also love their animals a lot, and they try to keep up with their kittens even after they leave them and they expect you to be on board with this idea.
They like to hear and see how the kitten you bought is doing, especially on your Maine Coon's birthday. Their buyers agree to keep in touch for the first six months or a year after they buy a Maine Coon kitten, they are required to send photos regularly over his period and on each following birthday.
Pistol Paws is a CFA registered cattery, and they are all about preserving the Maine Coon breed and keeping its descendants healthy. They breed cats which are free of the HCM MyBPC gene mutation.
Breeder Info
Address: Terrell, TX
Website: Pistol Paws
Phone Number: (214) 478-9822
E-mail: [email protected]
9. Pip And Paws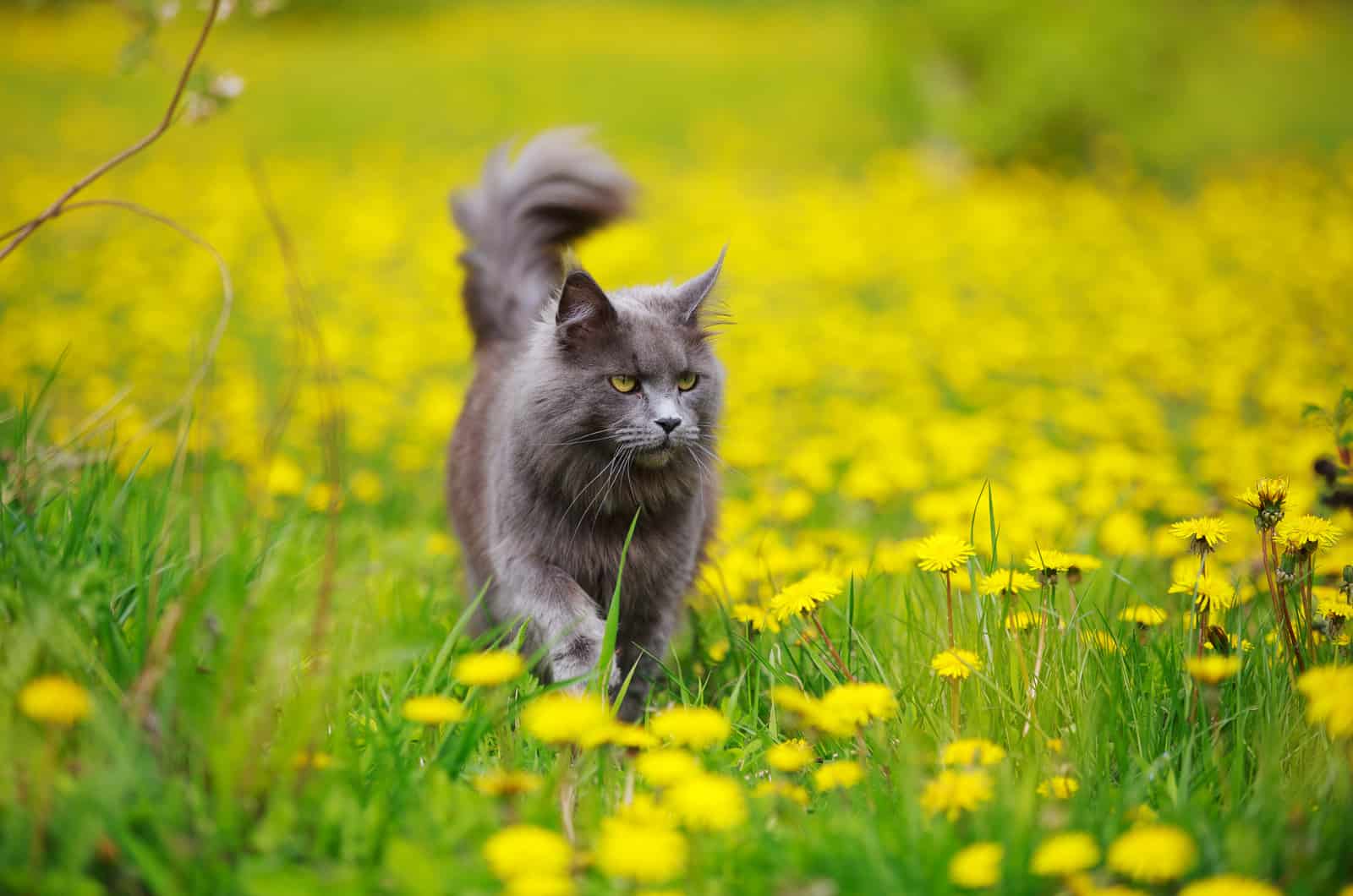 📍 Comfort, Texas
Pip and Paws is all about perfection, each and every one of their Maine Coons comes with a microchip and all necessary vaccines.
Pip and Paws has been in the breeding business since 2005 and Pip's bloodlines are known and widely favored because of their strong bone structure, health, large size, precise body type, and lively colors.
Pip and Paws is a closed and CFA and TICA registered cattery without genetic disorders present. They always provide their cats, prior to the breeding process, with tests for HCM, SMA, and all necessary check-ups.
They want their kittens to be top-quality, and they also provide them with a lot of care and attention. Their cats socialize with other pets; dogs and cats, and people of all ages.
Their prices are $2950 or more, which you can check on their official website listed below.
Breeder Info
Address: Comfort, TX
Website: Pip&Paws
Social Media: Facebook Fan Group
Phone Number: 830-995-4091
E-mail: contact via website
10. Majestic Maine Coons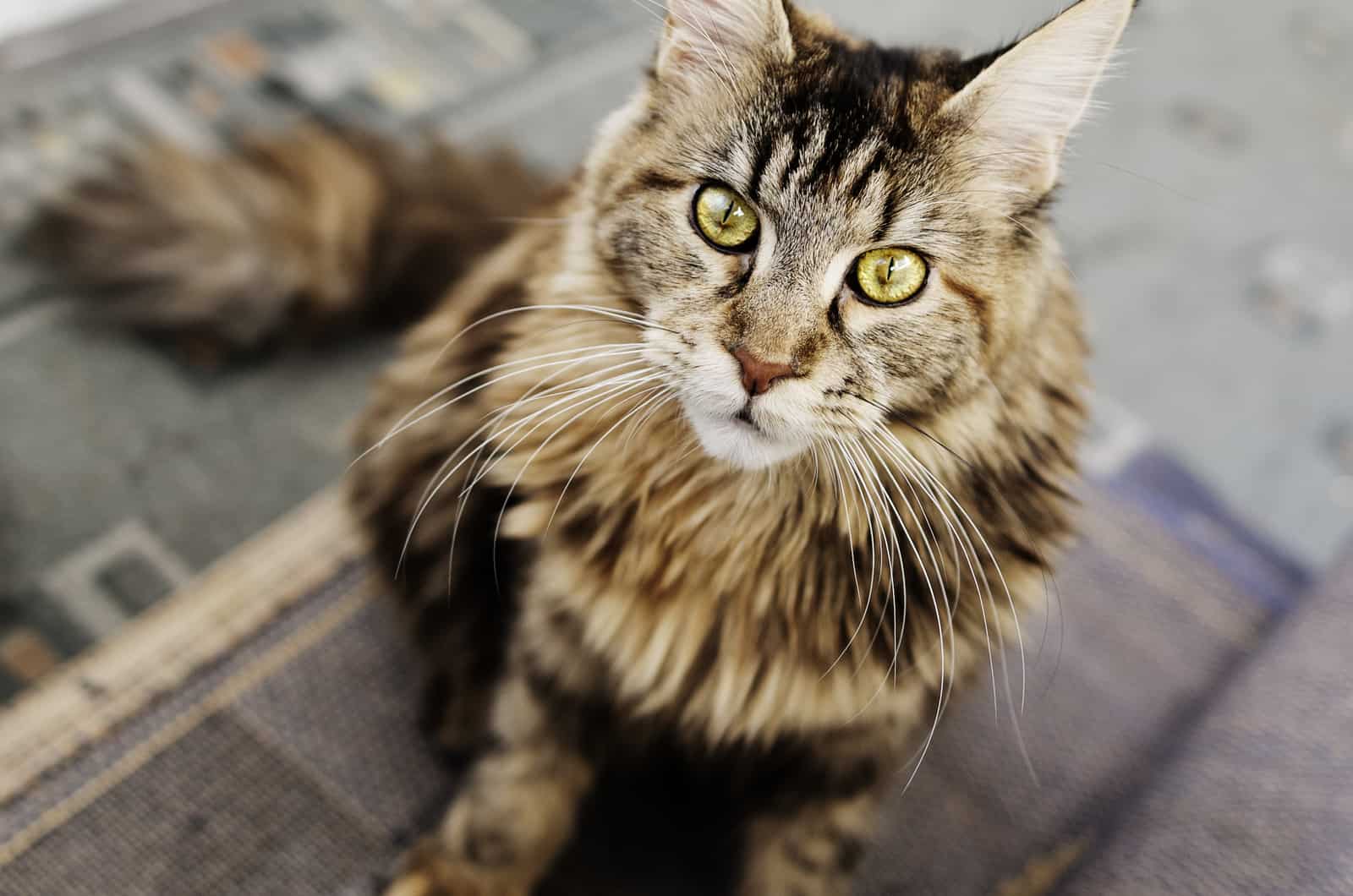 📍 Dallas, Texas
At Majestic Maine Coons, cats are always walking freely, they don't keep their cats caged up. This is great because it prepares them for their life with their permanent owners. Majestic Maine Coons is a small home–based cattery that breeds European Maine Coons of high quality.
Majestic Maine Coons are a reputable breeder, and they are doing their best to preserve that. They breed healthy Maine Coons which are tested for HCM, FIV, SMA, PL, and FELV, before breeding.
They also perform x-rays regularly to check for hip dysplasia. They value cat's health, but also put much effort into socialization and they do their best to provide a home–like environment for the kittens while they're with them.
They treat their Maine Coons like family members, and they expect the same treatment from you – future owners. In the info section you can find their official website, but they say that the fastest way to contact them is via Facebook.
Breeder Info
Address: Cedar Hill, Dallas
Website: Majestic Maine Coons
Social Media: Facebook
E-mail: contact via website
Q & A
Are there Maine Coons in Texas?
Yes. There are several reputable Maine Coon breeders in Texas that you can check out.
Is it hard to find Maine Coons in Texas?
It is no trouble to find Maine Coons in Texas: there are different breeders that sell Maine Coons.
However, you should always be cautious and do your due diligence before working with any breeder. Check for their ratings, certificates and get to know them before you buy from them.
Is it possible to adopt a Maine Coon cat in Texas?
Yes, there are some rescue centers in Texas that sometimes have Maine Coons available for adoption.
The adoption fee is much cheaper than a purchase fee, however, they are not usually purebred Maine Coons.
How much does a Maine Coon cat cost in Texas?
It depends on the breeder, but you can expect the price to vary from $1000K to $2000.
However, at Pip and Paws for example, prices start from $2950 and go higher, so it really depends on the breeder you choose.
How much does a full breed Maine Coon cost?
If you are looking to buy a full breed Maine Coon cat, you can expect a price range of $1000 to $3000.
How much does a tuxedo Maine Coon cost?
You should always buy Maine Coons from registered breeders, and if you do so, you can expect a tuxedo Maine Coon to cost anywhere between $800 and $2000.
Final Thoughts
To conclude, I have researched and picked out the top 10 Maine Coon breeders in Texas, now it is your job to choose the one you will do business with, according to your own preferences.
I believe that all these certified breeders will also be professional while doing business with you, and I hope that it will work out for you and that you can bring a beautiful Maine Coon into their new home.
All of these cat breeders are recognized as certified, ethical, and registered breeders.
In my opinion, the first thing that should prevail in your decision is the type of available kittens, the price, or location. If you live near San Antonio, of course it would be best if the suitable cattery was in Dallas or Comfort.
If you want a tabby kitten or one with a solid pattern, or you have envisioned precisely how you want your Maine Coon to look, you will probably spend more time deciding.
In any case, I hope you will get lucky and bring home a new best friend, some of the available Maine Coon kittens for sale in Texas. And of course, I hope my research will help you decide which cattery to visit and which one you will eventually choose.
Related Posts:
6 Top Maine Coon Breeders In Missouri In 2023
Maine Coon Kittens For Sale In South Carolina – TOP Breeders