As you're here, I guess you want to become a Maine Coon cat parent. If that's true, I've got to tell you – once you adopt a Maine Coon, you're in for a world of happiness.
Maine Coon cats are such lovely creatures. They're an extremely popular breed of cat, for several reasons.
The first, and most obvious, reason is their appearance. These cats are huge; they are the largest of all the domestic cat breeds. In addition, they may have a variety of interesting coat colors and patterns.
Another major reason for the consistent popularity of these cats is that they have a great personality. Even though they're very big, these cats are actually very loving, friendly, calm, and affectionate. For that reason, they're often called gentle giants.
If you're from Missouri (or somewhere nearby) and you are looking forward to becoming a Maine Coon parent, then keep reading! This article will give you all the info you need on the 6 best Maine Coon cat breeders in Missouri.
So, check them out, and hopefully you will get the opportunity to provide a beautiful Maine Coon with a happy new home.
Maine Coon Kittens For Sale In Missouri: Breeders List
This article gives you a list of the best Maine Coon cat breeders in Missouri, to make it easier for you to find the perfect feline friend!
Keep reading, and check out these breeders carefully; perhaps your future kitty is waiting for you in one of them.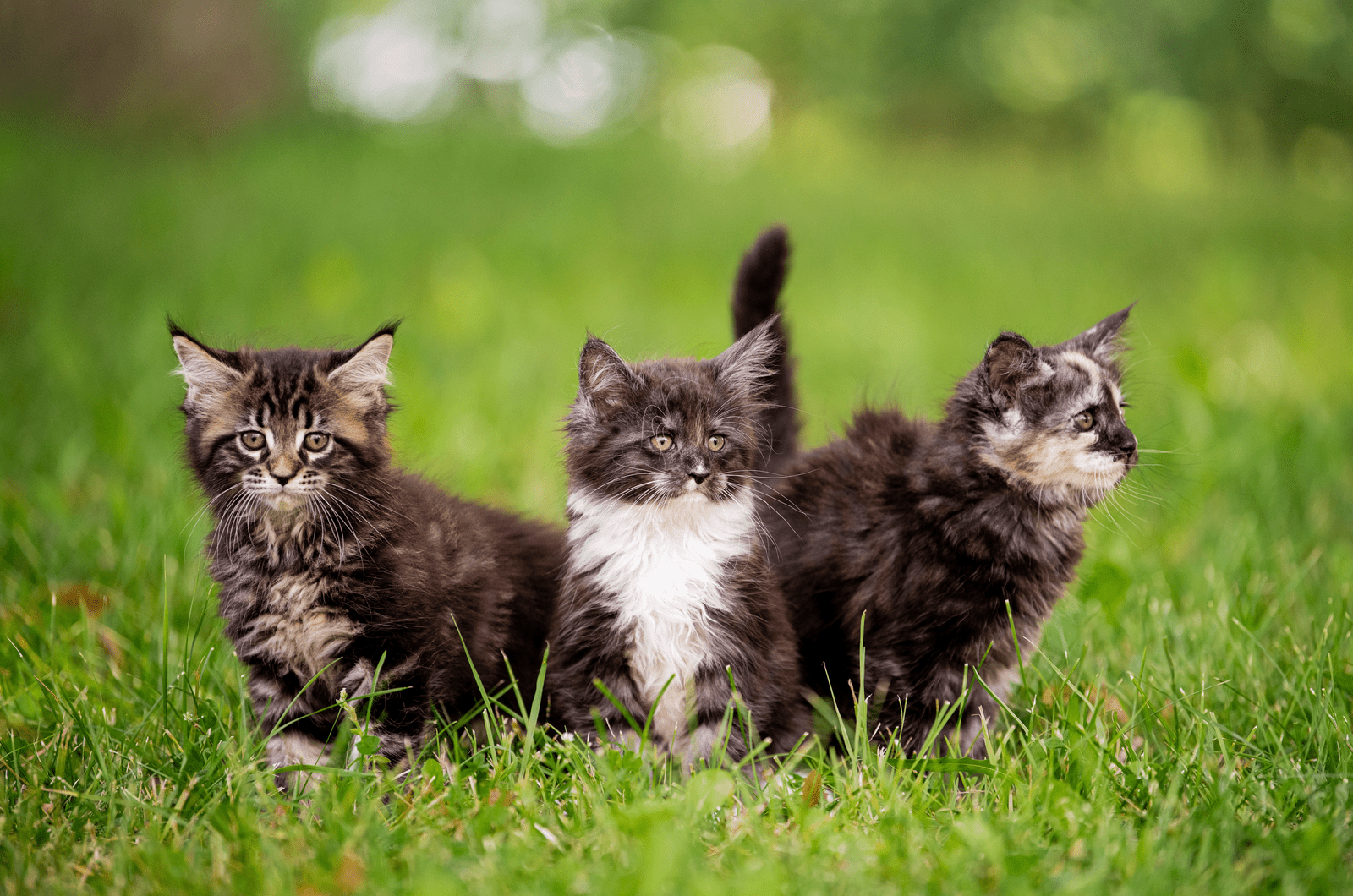 📍 St. Louis, Missouri
This small cattery, called Leady Paw Maine Coon, is located in St. Louis, in Missouri. One of the main advantages of this cattery is the fact that it's registered with both The International Cat Association (TICA), and the Cat Fanciers Association (CFA).
This cattery specializes in exotic European Maine Coons. They prefer the size and 'wilder' appearance of the European variety of these cats. These are very popular with their customers.
Their goal is to take special care of their cats, which have all been imported from top-quality breeders. It's also important to mention that their cats are raised as a part of the family.
When it comes to kittens, they have Maine Coons in different colors, but they only sell pet-quality cats.
They don't offer the breeding rights to any of their kittens, therefore they spay/neuter their kittens before they leave for their forever homes.
If you want to find out more about this cattery, go to leadypaw.com and check them out, or contact them via phone or email.
Contact Info
• E-mail: [email protected]
• Social media: Facebook, Instagram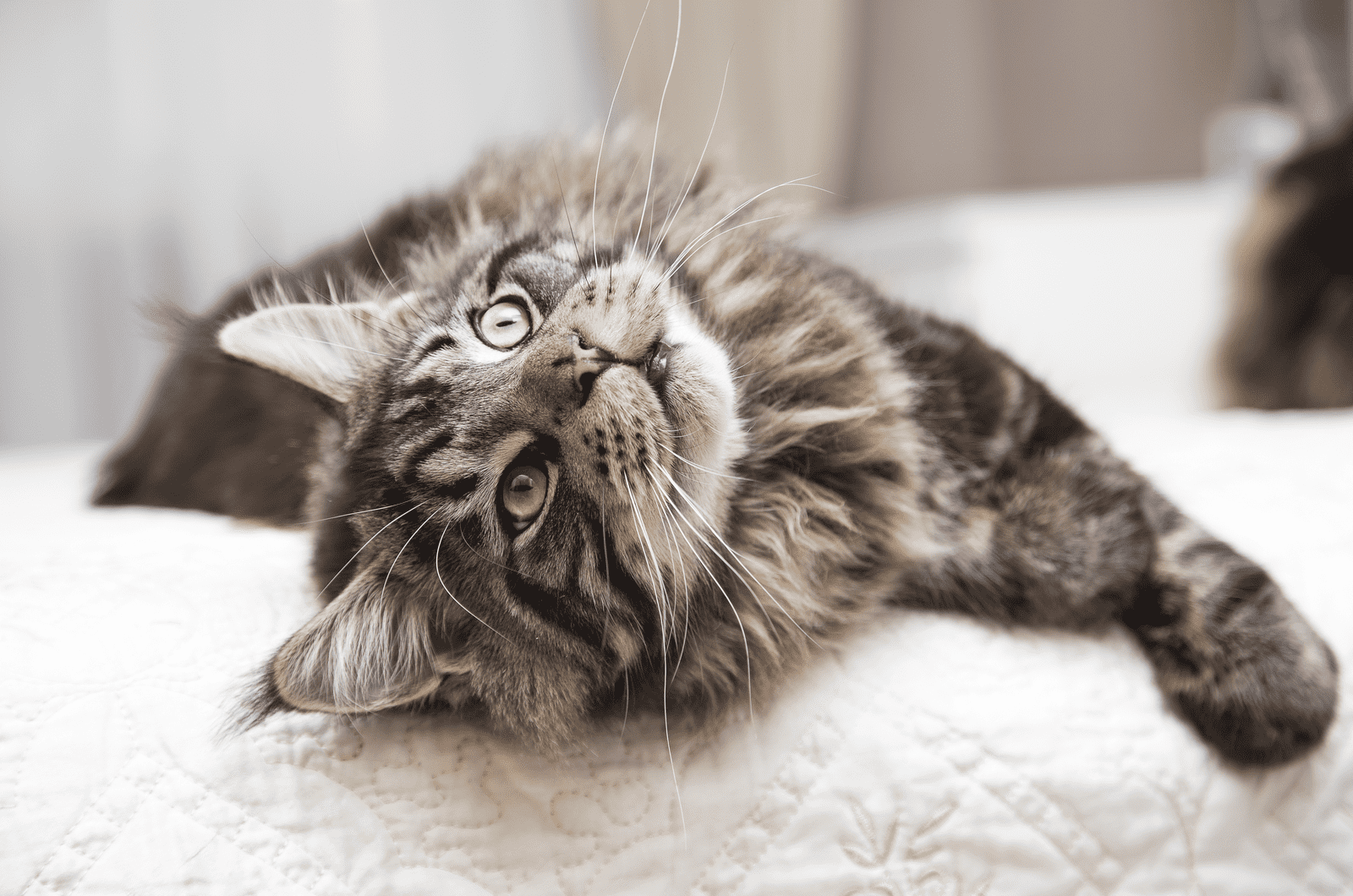 📍 Jefferson City, Missouri
Paradise Paws Cattery is one of the reputable breeders that specializes in perfect Maine Coons. They are a registered member of The Cat Fanciers Association, so it is obvious why this cattery is on the list.
The main goal of this cattery is to produce and raise perfect Maine Coon cats for their future homes where they'll be appreciated as a breed and loved as pets.
So, if you're sure that a Maine Coon is the right breed for you and your lifestyle, then you should check them out or contact them for more information.
Contact Info
• Phone number: 573-6191702
• E-mail: [email protected]
• Social media: Facebook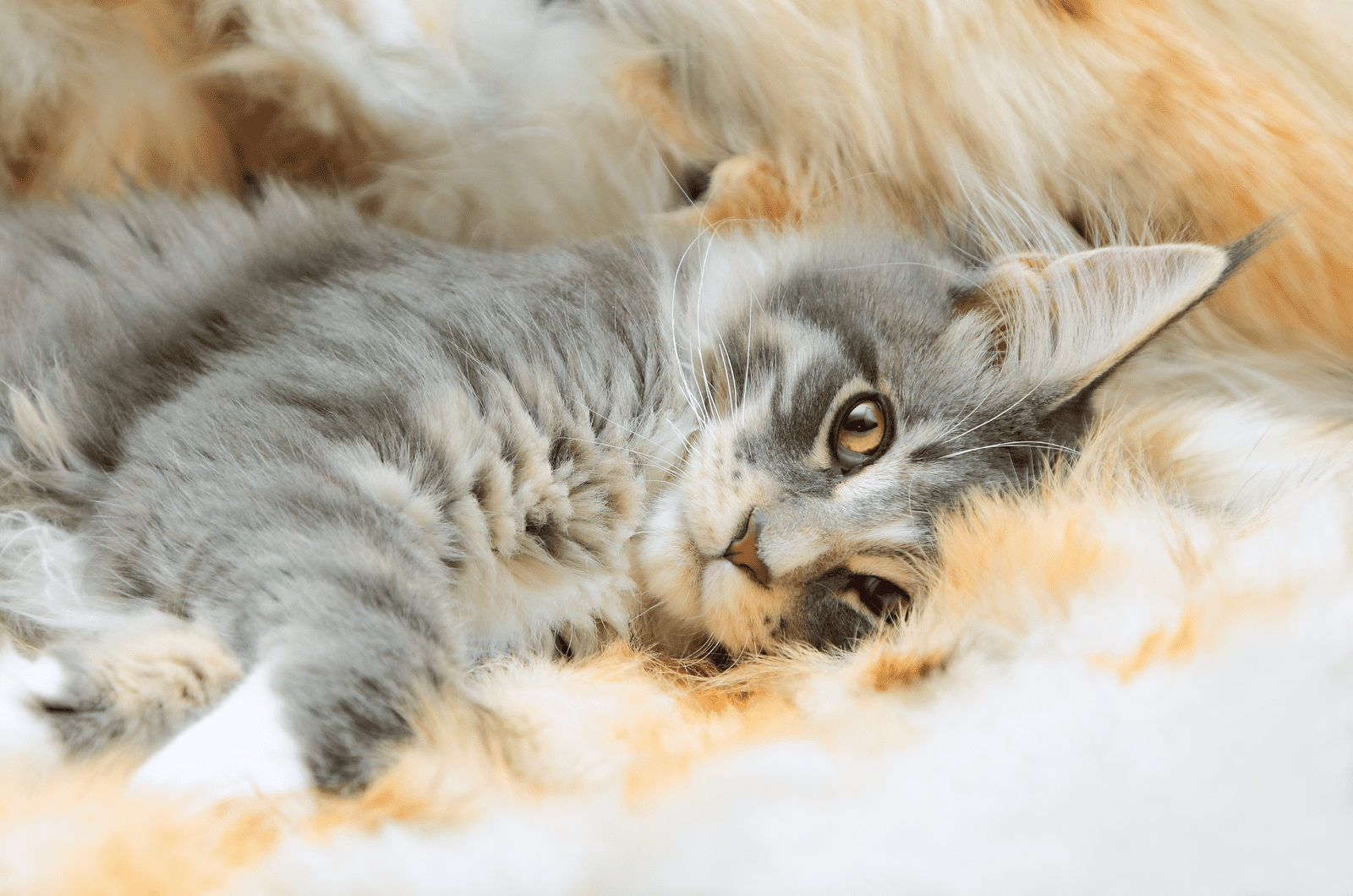 📍 Houston, Missouri
This cattery, called Brushy Kreek Coon, specializes in high-end, luxurious European Maine Coon cats.
Their main goal is to produce beautiful, healthy kittens. They give an impressive 7 year health warranty. All of their breeding cats are tested negative for genetic diseases such as HCM, PKD, SMA, etc.
This breeder has very high standards, so if you want only top-quality Maine Coon kittens, then this is the cattery that you should be checking out.
In case you do decide to start your own breeding program, the cattery does offer breeding rights too. For more information about this option, you should check out their website or contact them to discuss.
This breeder offers kittens of both pet quality and breeding quality, so visit their website and check for information about pricing for the various standards. Sign up for the waiting list if you think that this might be the right breeder to provide your Maine Coon kitten.
Contact Info
• Phone number: 417-2280109
• E-mail: [email protected]
• Social media: Facebook, Instagram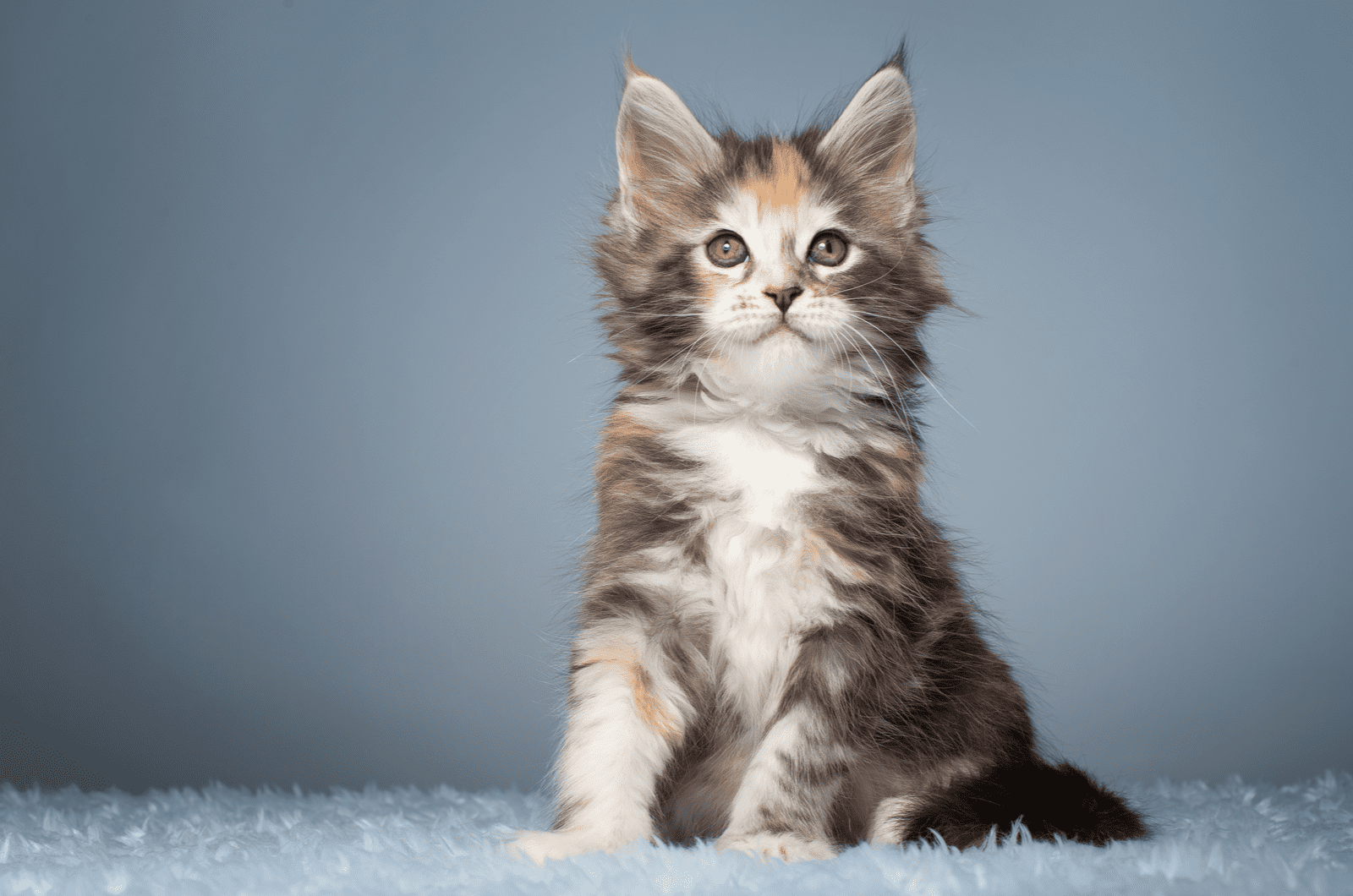 📍 Kansas City, Missouri
Steele Cats Maine Coon Cattery is another breeder that you will want to check out. The cattery and all of their cats and kittens are registered with The International Cat Association (TICA) and the Cat Fanciers Association (CFA).
The cattery is run by a family who enjoys producing and raising gorgeous European Maine Coon kittens.
They take special care of their kittens and make sure that they're well trained and socialized from a young age so that they're prepared for their new forever families when the time comes for them to move on.
All of their cats are tested negative for genetic diseases so you can be as sure as possible that you're getting a healthy kitten.
For more information, check out their website where you will find plenty of information about getting a Maine Coon and caring for your new pet. You should also feel free to contact them if you have any questions.
Contact Info
• Phone number: 816-8665608
• Social media: Facebook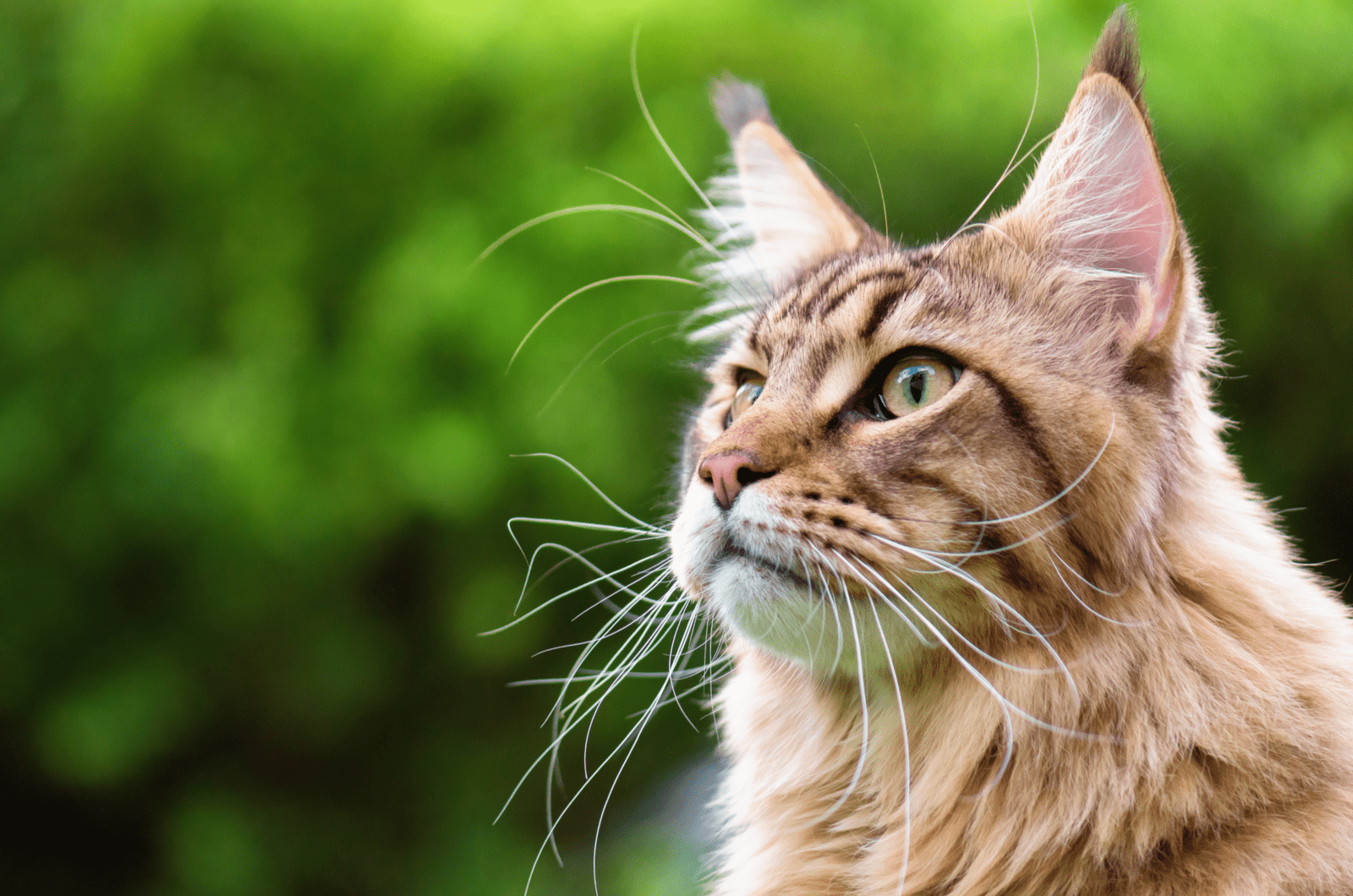 📍 Northwest Township, Missouri
Tufts'N Ruff Maine Coons is a cattery run by a family who simply adore Maine Coons. It's located in Northwest Township in Missouri. Their kittens are raised by the family members who pay special attention to making sure that their kittens are well socialized and loved so that they interact well with people.
It is very important to highlight that the cats and kittens are all raised in the breeder's home as part of their family, where they can move around freely.
The only cats that are "isolated" are breeding males. However, they're provided with their own special space so that they lack nothing.
Furthermore, the main goal of this cattery is to produce the best possible examples of the Maine Coon breed.
This means that all of their cats, as well as the cattery itself, are registered with TICA and CFA. All of the cats are tested negative for genetic diseases as well. That's the first and most important step. This breeder specializes in many different Maine Coon cat colors, which means that you have plenty of choice and stand a better chance of finding the cat that you really want.
If you are intrigued, then go ahead and visit their page to contact them and find your perfect furry little friend.
Contact Info
• Phone number: 816-2792829
• E-mail: [email protected]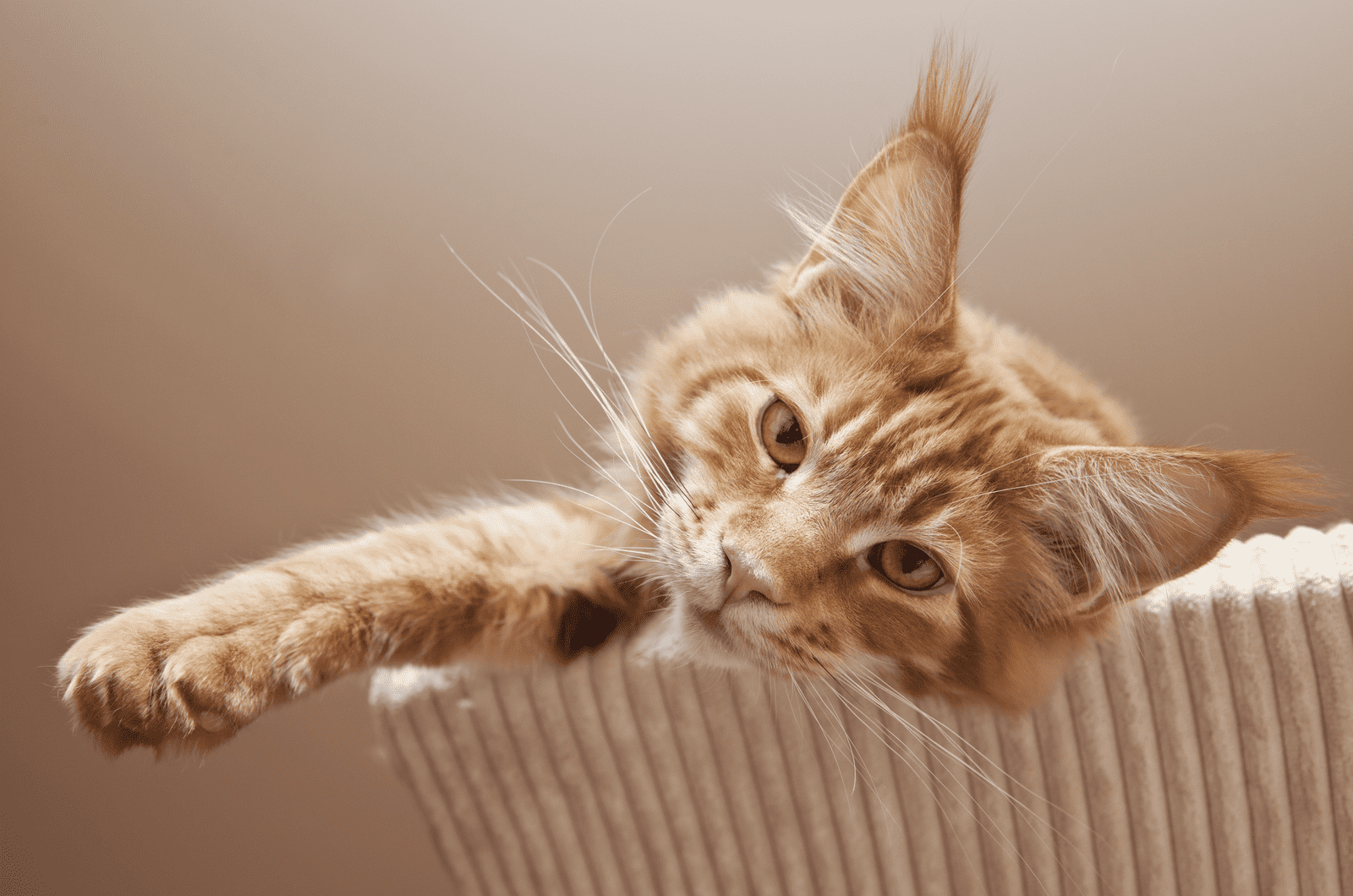 📍 Ozarks, Missouri
This is a small home cattery that produces and raises perfectly healthy and lovely Maine Coon kittens.
The breeders make sure that their kittens are trained and socialized from a young age, and they succeed because their kittens are a part of a multi-animal family; they also own horses, dogs, rabbits, and similar.
The main goal of this breeder is to maintain the breed standard, provide the kittens with the best care, and then find them the very best future families.
For more information about prices and colors, and everything else you might like to know, you can check out their website or social media. You can also contact them via the phone number or mail below. So, good luck!
Contact Info
• Phone number: 573-247-5902
• E-mail: [email protected]
• Social media: Facebook, Instagram
What Is The Average Price Of A Maine Coon Kitten?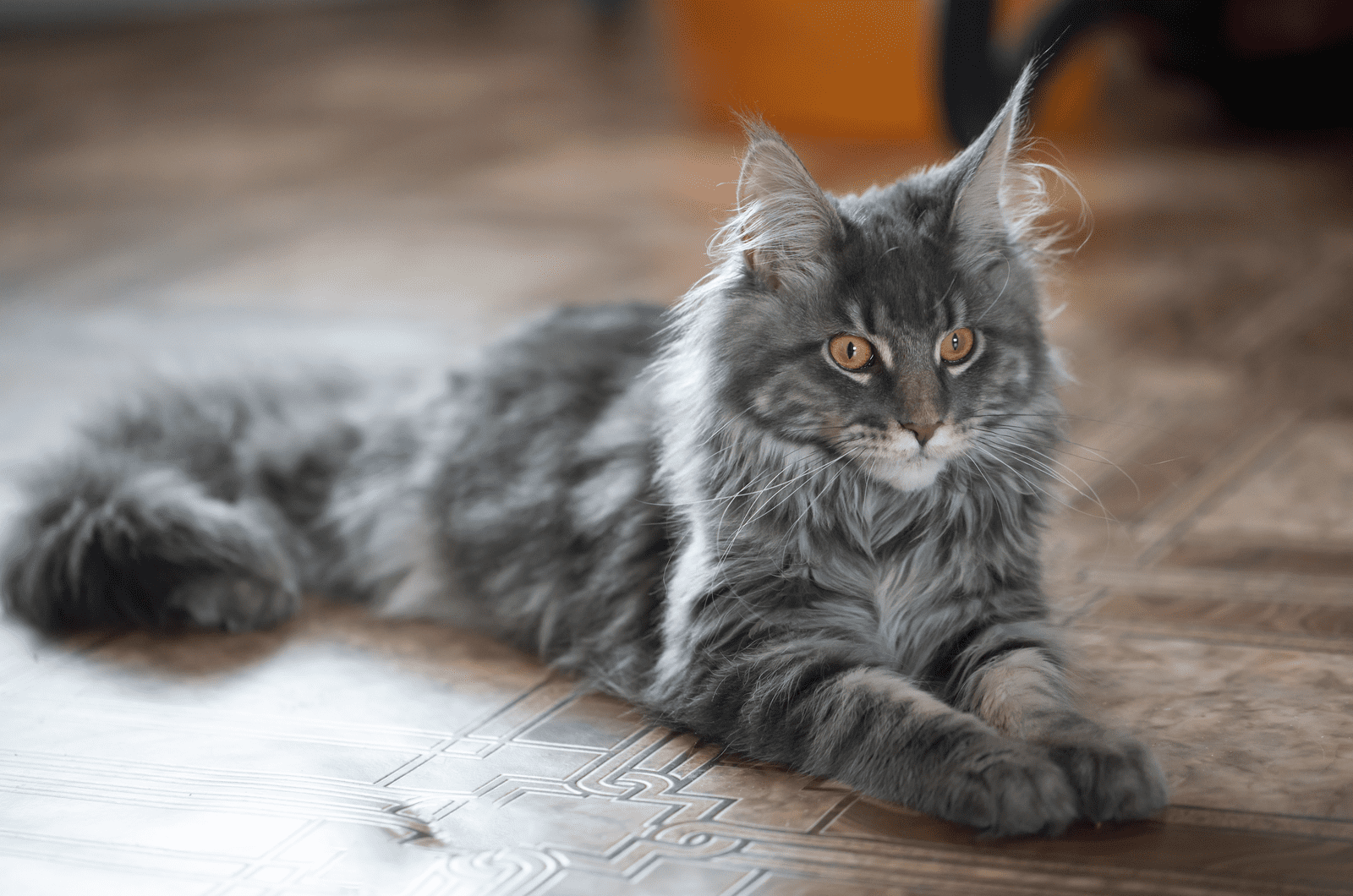 In Missouri, the average price range for a Maine Coon Kitten is between $1200 and $2000. Some breeders may even charge $3000 or more for Maine Coon Kittens.
Besides the Maine Coon kitten's cost, you should be prepared for other expenses, including buying all the equipment and things that are necessary for a new cat, and funding veterinary care.
You will want to get your kittens the necessities like food, shelter, grooming supplies, and other essentials, before they arrive at your home.
Lots of different factors, including the kitten's parents, ancestry, health, and the breeder's status, can affect the cost of your Maine Coon cat.
The price may depend on the kitten's quality, so it is useful to understand what those quality standards mean:
Pet quality – this quality refers to Maine Coon kittens that should be pet cats only, therefore they don't have the rights to breed them or enter shows or contests.
Breeders usually spay/neuter their pet quality kittens before they leave with their new families. Pet-quality kittens usually have the lowest price.
Breed quality – this refers to the kittens with breeding rights. That means that they can be used in breeding programs. These kittens have an excellent pedigree and normally, they're more expensive.
Show quality – Maine Coon kittens of show quality are the best examples of the breed, and because of that, they're the most expensive quality of cat.
Why Purchase From A Reputable Maine Coon Breeder?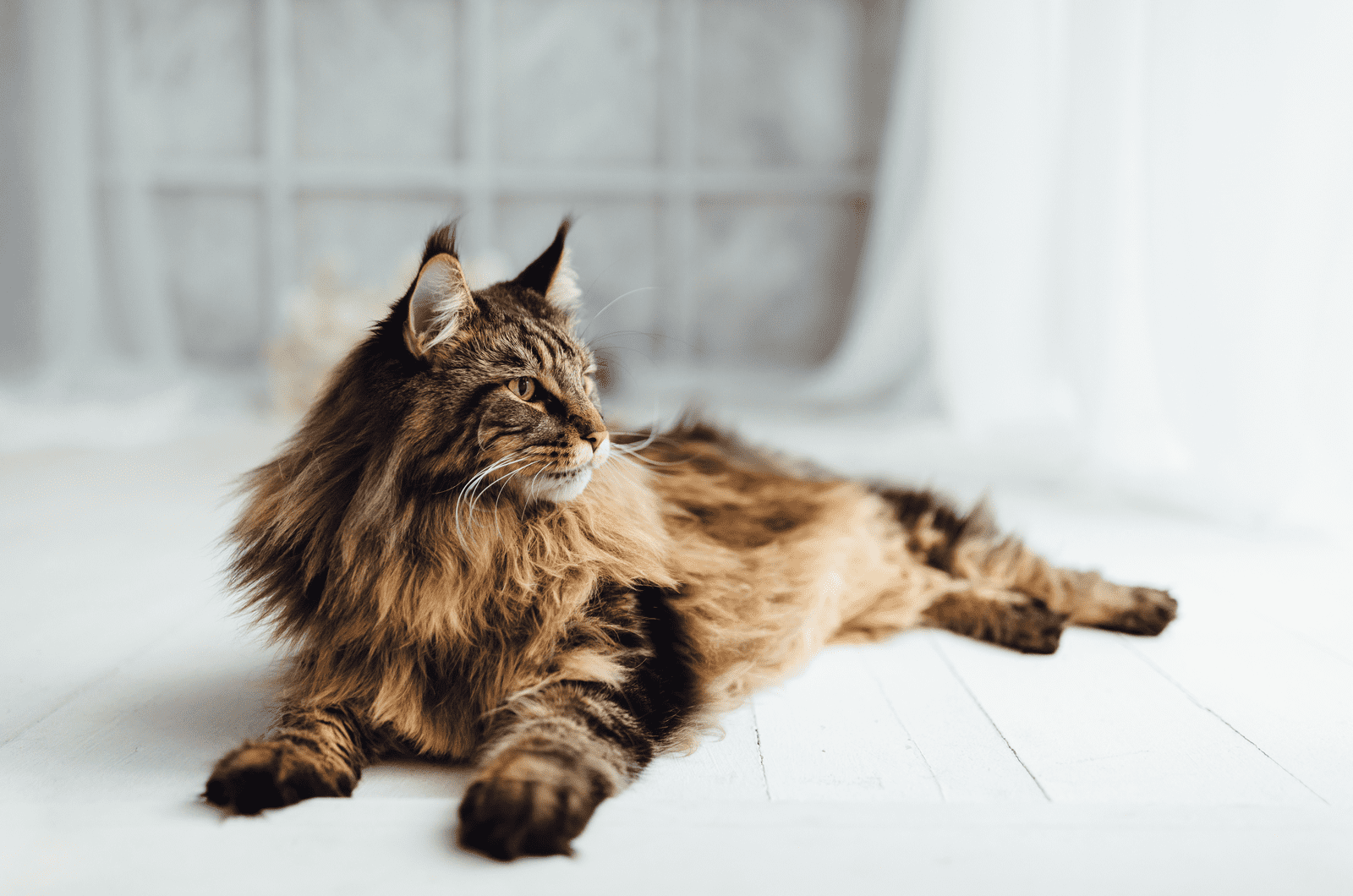 Once you've decided that a Maine Coon cat is your perfect match, always make sure to get it from a reputable breeder. There are several good reasons why you should seek out a good breeder with a solid reputation!
A good cat breeder will be registered with the appropriate breed organizations and will breed the cats according to certain breed standards. This involves genetic testing of the breeding cats as well as regular vet-checks for parent cats and kittens.
The kittens also get pedigree papers. These documents outline the relatives who contributed to the kitten's development and whether any inbreeding occurred.
Normally, reputable breeders specialize in only one specific cat breed. This means that you can see how committed the breeder is, learn from their expertise, and see how they care for their cats and kittens.
A good breeder will carefully choose the ideal future families for their kittens; they won't just give them up easily to anyone.
So, if you find yourself a Maine Coon at a reputable breeder, you shouldn't have any worries; your only job should be providing that kitten with the best possible care!
Final Thoughts!
If you decide to get yourself a Maine Coon cat and it's a perfect match for you and your lifestyle, then I'm glad I could help! Check out these 6 Maine Coon cat breeders in Missouri and I hope you find the perfect pet.
The breeders mentioned in this list are definitely the best; they pay special care to their kittens and carefully choose their future families.
I believe that most of these breeders have shipping options so that you can get your perfect kitten even if you're not from Missouri.
Being a cat parent is a great responsibility, therefore you have to choose carefully and consider your options. Take your time, check out all the breeders in the article and decide which one is the best for you!
Related Articles
• List Of Best Maine Coon Cat Breeders In Massachusetts
• 11 Best Maine Coon Breeders In Wisconsin
• 5 Reputable Maine Coon Breeders In Virginia You Can Trust
Like this post? Share or pin it for later!