If you thought that cats cannot change their facial expressions and, for example, smile, then here's something interesting and adorable to prove you wrong.
I can usually assess my cats' mood just by observing their facial expressions. Also, when I look at my dog Dex, he's always so happy that he just can't take the smile off his face.
Now, just look at this photo right here and tell me what you see! I see the cutest little ginger boy who can't stop smiling.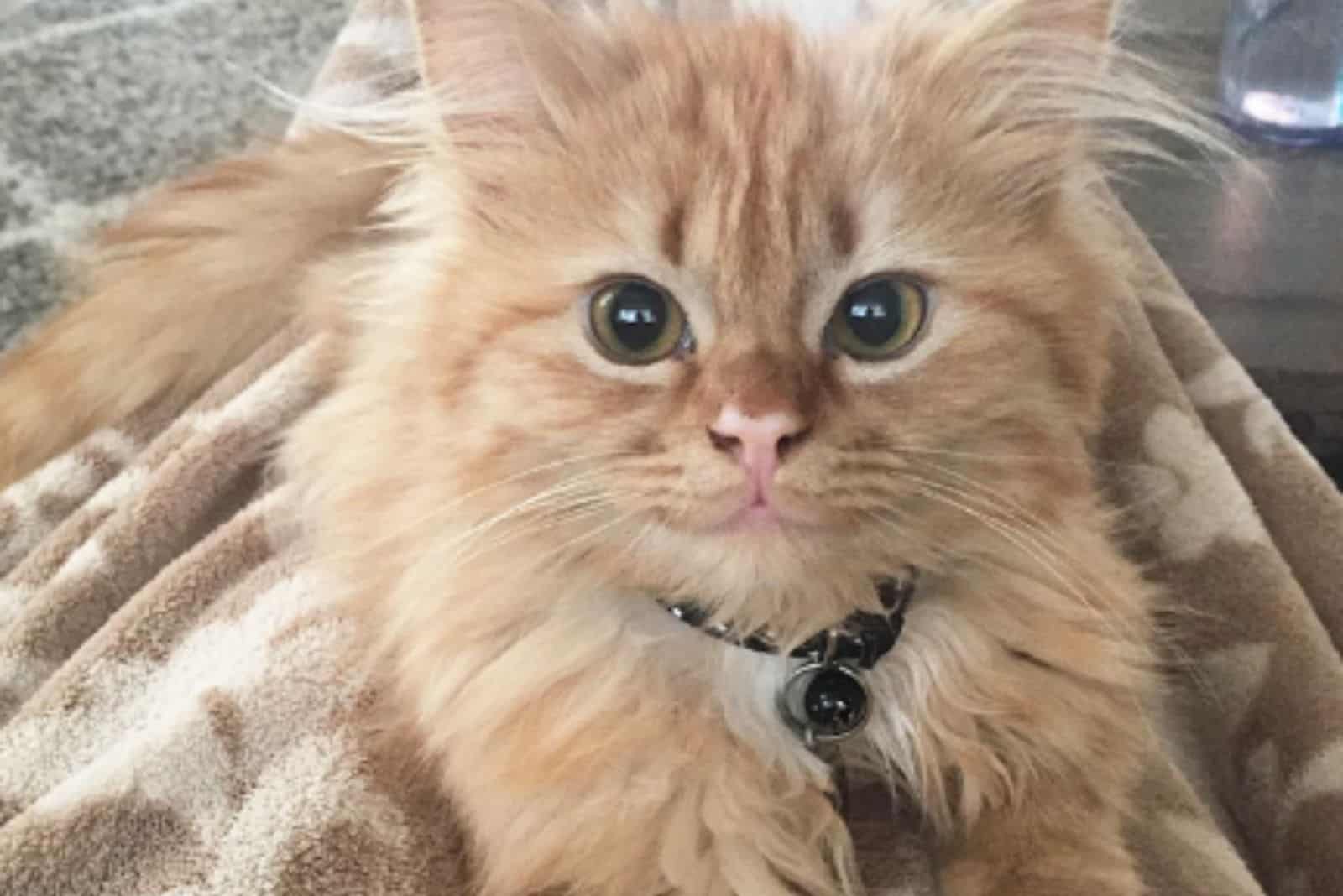 This sweet ginger girl is called Rey, and she wasn't always smiling like this. But, this picture was taken after she got adopted, after she found her fur-ever home and a loving family.
Despite her adorable smiley face, Rey is proof that sometimes you don't need to look for the perfect cat for yourself, but just let fate guide the way.
Rey was located in one of the local animal shelters, hoping, like every other pet, that she would soon find her forever home. That's when her human mom stepped in…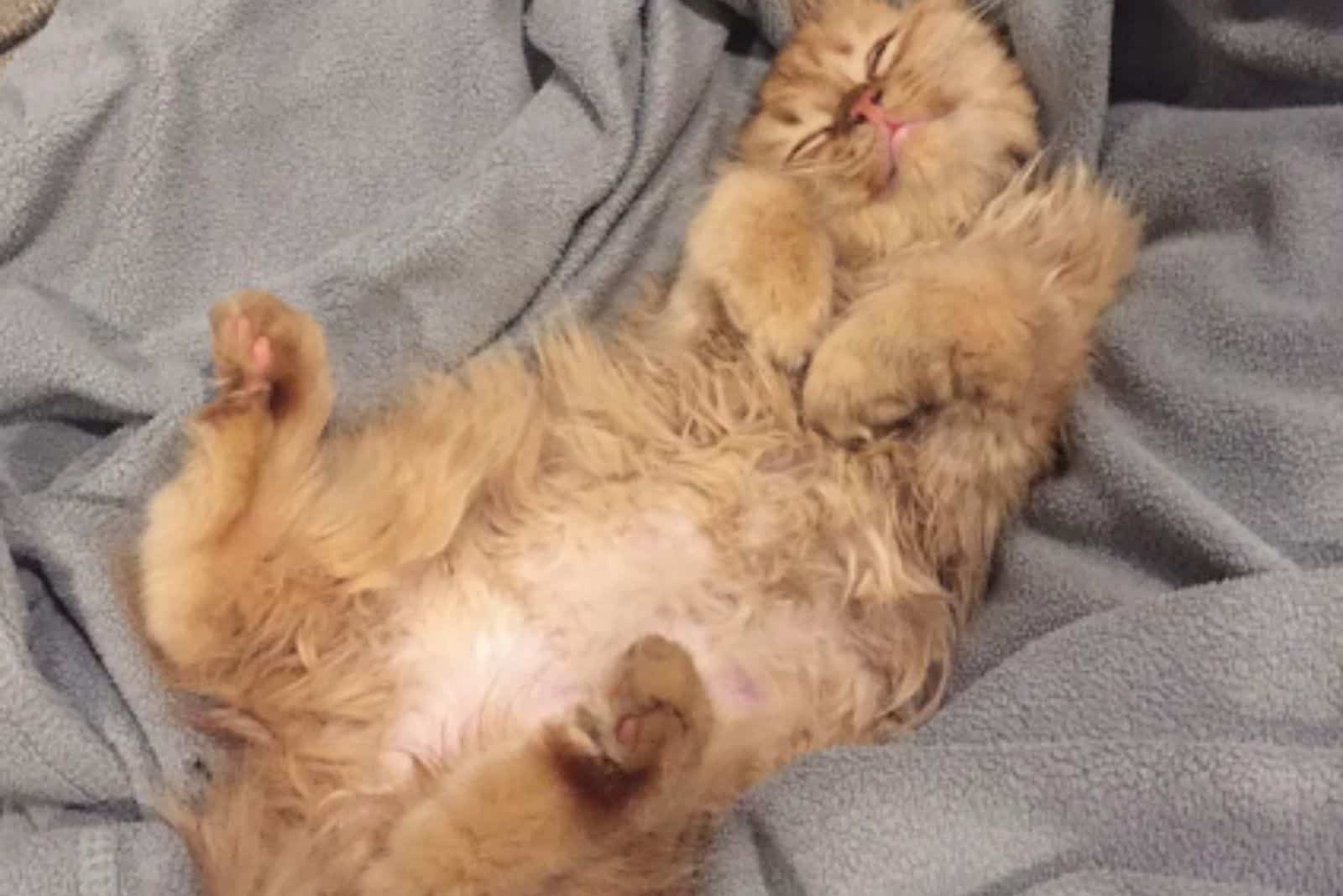 Initially, her human mom wasn't actually looking for a new pet, because they already had two cats at home.
Then, one day while she was driving home, something just compelled her to stop by the animal shelter, so she did. She had no idea why she was doing it, nor that she'd come across the sweetest fur girl ever.
When she saw Rey, she saw a ginger fur ball with a big personality, and she immediately fell in love with her. She just couldn't go home without her.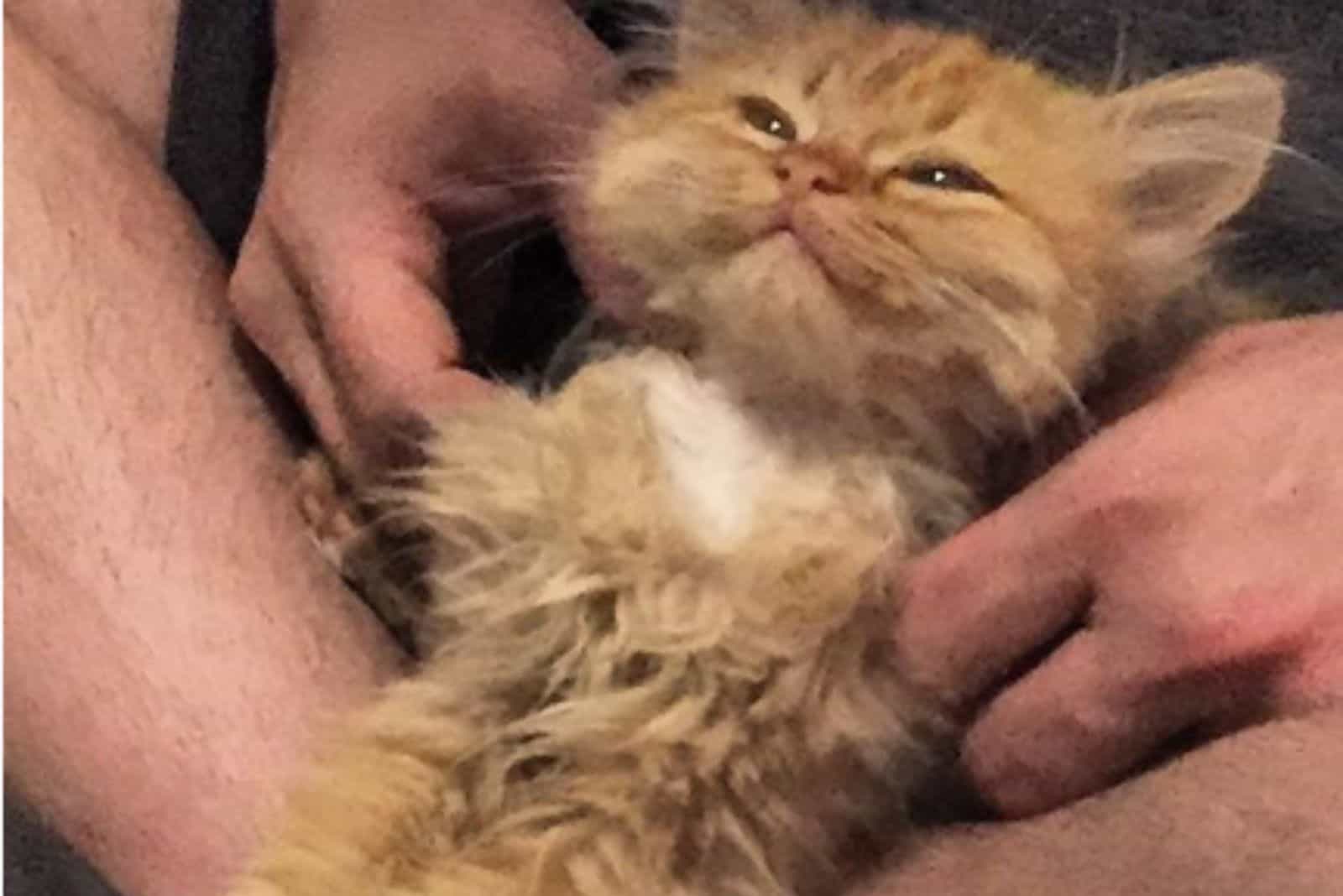 So, even though she didn't plan to adopt another cat, she instantly felt some kind of connection with Rey and knew she needed to take her home.
After being adopted, Rey was overjoyed and she just couldn't stop smiling. It was obvious that she was extremely happy to finally have her own family.
If you ask her mom, she has zero regrets about adopting her. She says:
"She's so cuddly and playful, and her big brother and sister just dote on her and are constantly trying to groom her and play with her."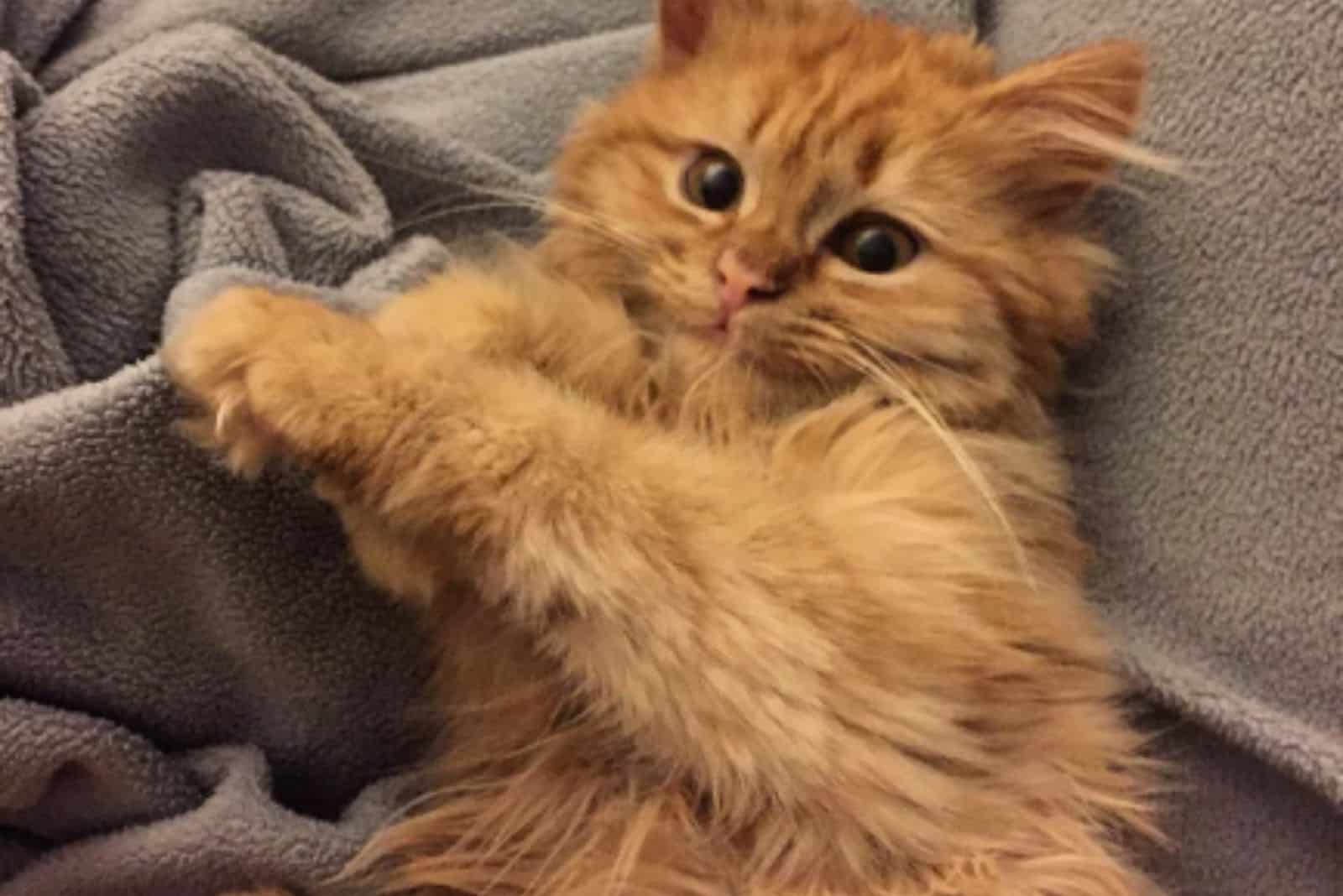 Looks like Rey's not just enjoying her new human family, but also her older furry brother and sister that keep her company all the time.
Even her name is not a coincidence, but a symbol of joy. Her human parent gave her the name Rey because she is her little "Rey of sunshine", bringing joy to their household every day.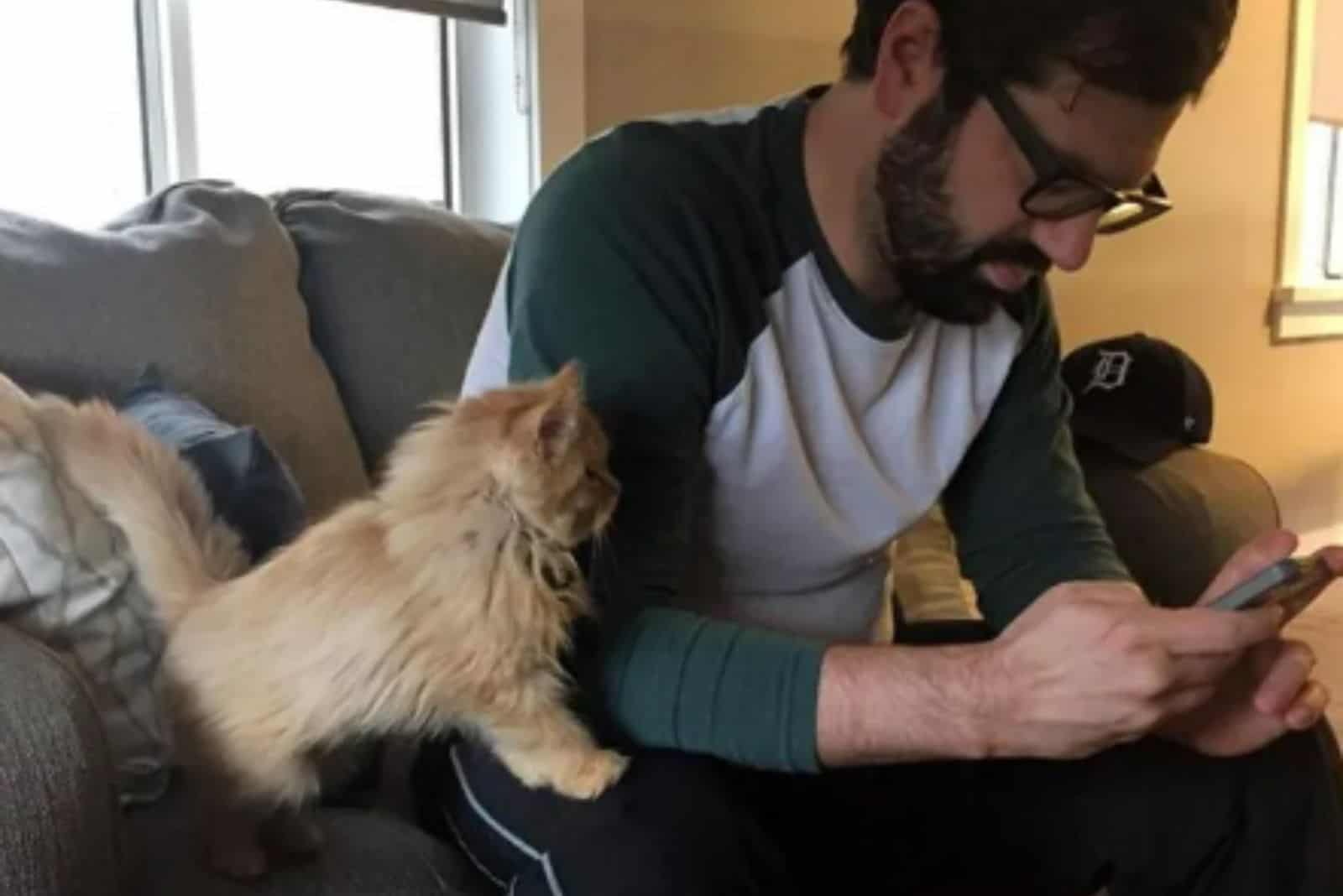 I hope Rey's story serves as an example of why you should adopt a shelter cat. This inspirational and heartwarming story is proof that it might not always be the way you imagined.
If you let fate guide the way, it can only get better, just like it was for Rey and his whole family. They were definitely destined to be together!
Related Articles
• This Is Izzy, The Cat With The Funniest Facial Expressions That Went Viral On Instagram