This beautiful cat goes fishing, but perhaps not exactly how you might think…
A cat named Cicila goes to the sea every day to claim her catch of the day. All of the fishermen know her and feed her some of the fish they catch, and it's been part of her routine for more than five years now.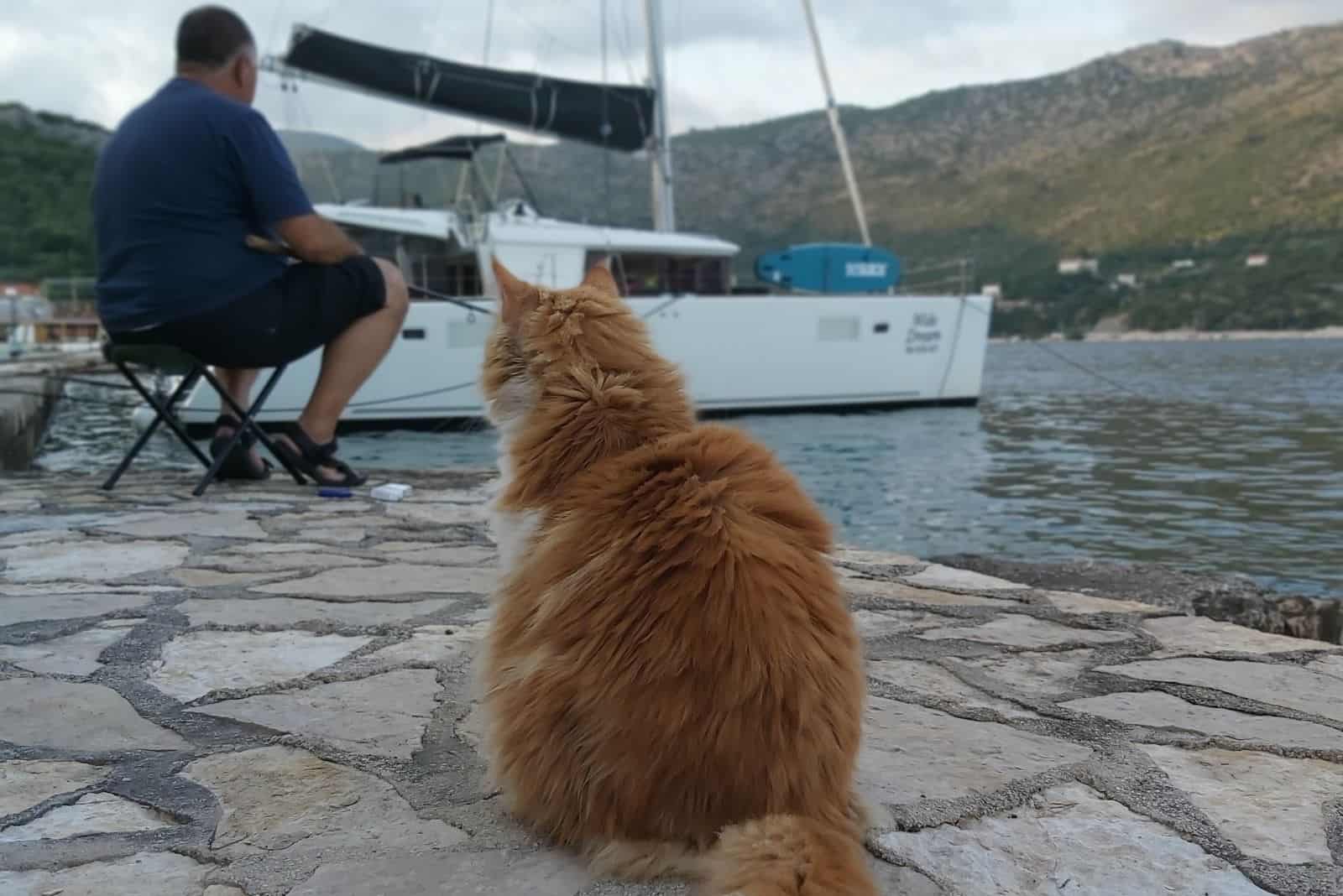 How I Met This Extraordinary Cat
I've been going to the same beach in Dubrovnik for years now, and rarely do I skip a year. The first time I visited was in 2017, and the first friend I met there was this beautiful ginger and white feline.
I immediately fell in love with her! I don't know what is more beautiful, her appearance or her behavior. She is so well-behaved, that I sometimes think my own cats are too spoiled, lol.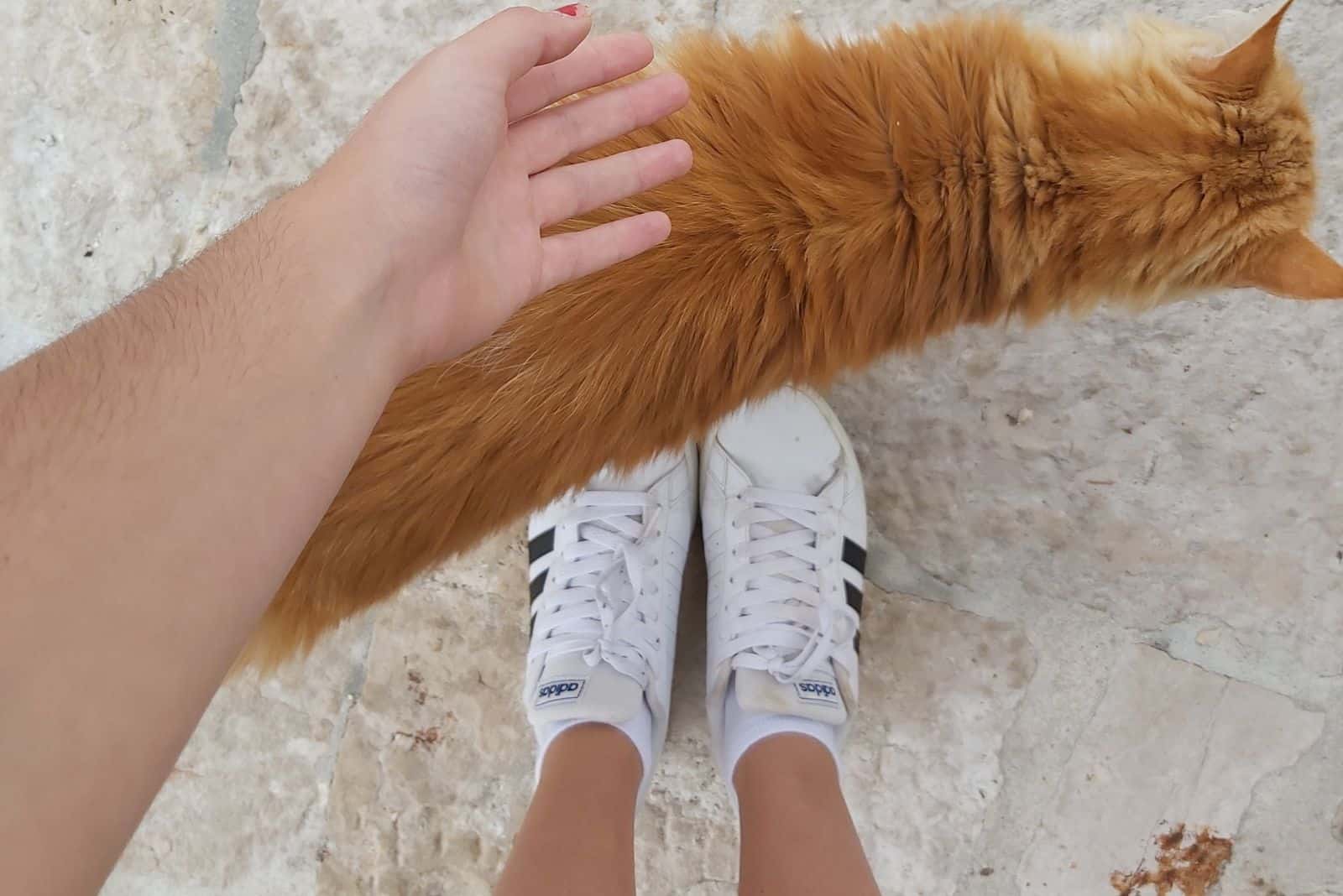 The Stunning Cat Named Cicila
Cicila is a very tame, gentle, fluffy cat who often meows to people that pass by. I was amazed by how well she behaved even though many local people and tourists pass through this beach every day.
I talked to some of the local people and they informed me that the cat's name is Cicila, she is a female cat that comes by sea every day and sits with the fishermen. I have seen her many times eating fish that the fishermen have prepared for her.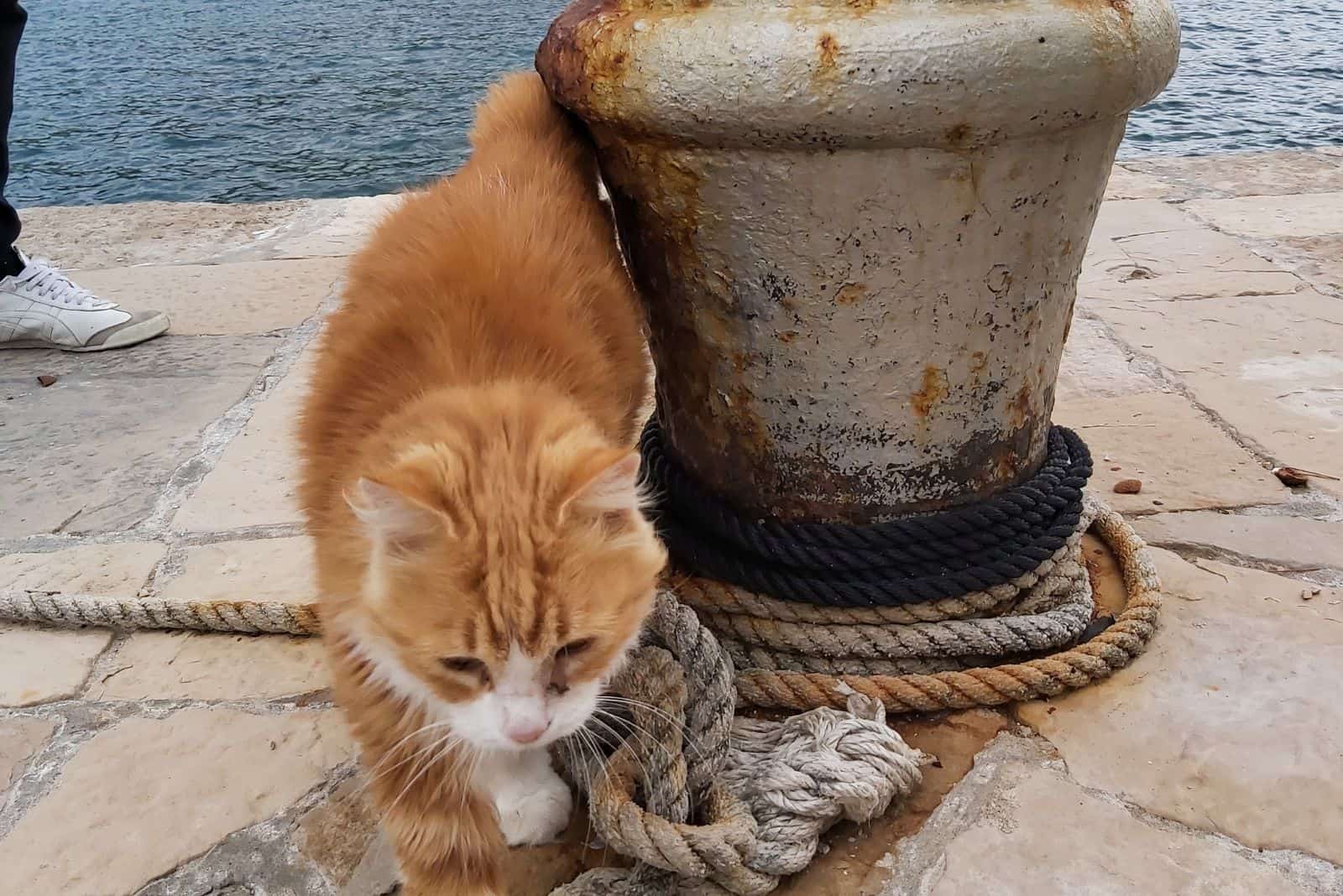 I remember the first time I saw her, my heart just melted. I wanted to take her home with me! However, I soon realized that she belongs to this beach. I learned so much about her from the local people and this place wouldn't be the same without her.
Cat-Friendly Coast
I still can't believe how this little place by the sea was so cat-friendly and how Cicila behaved. She strolls across the beach every day, and in the afternoon when the fishermen gather to fish, she sits by them and patiently waits for her daily catch.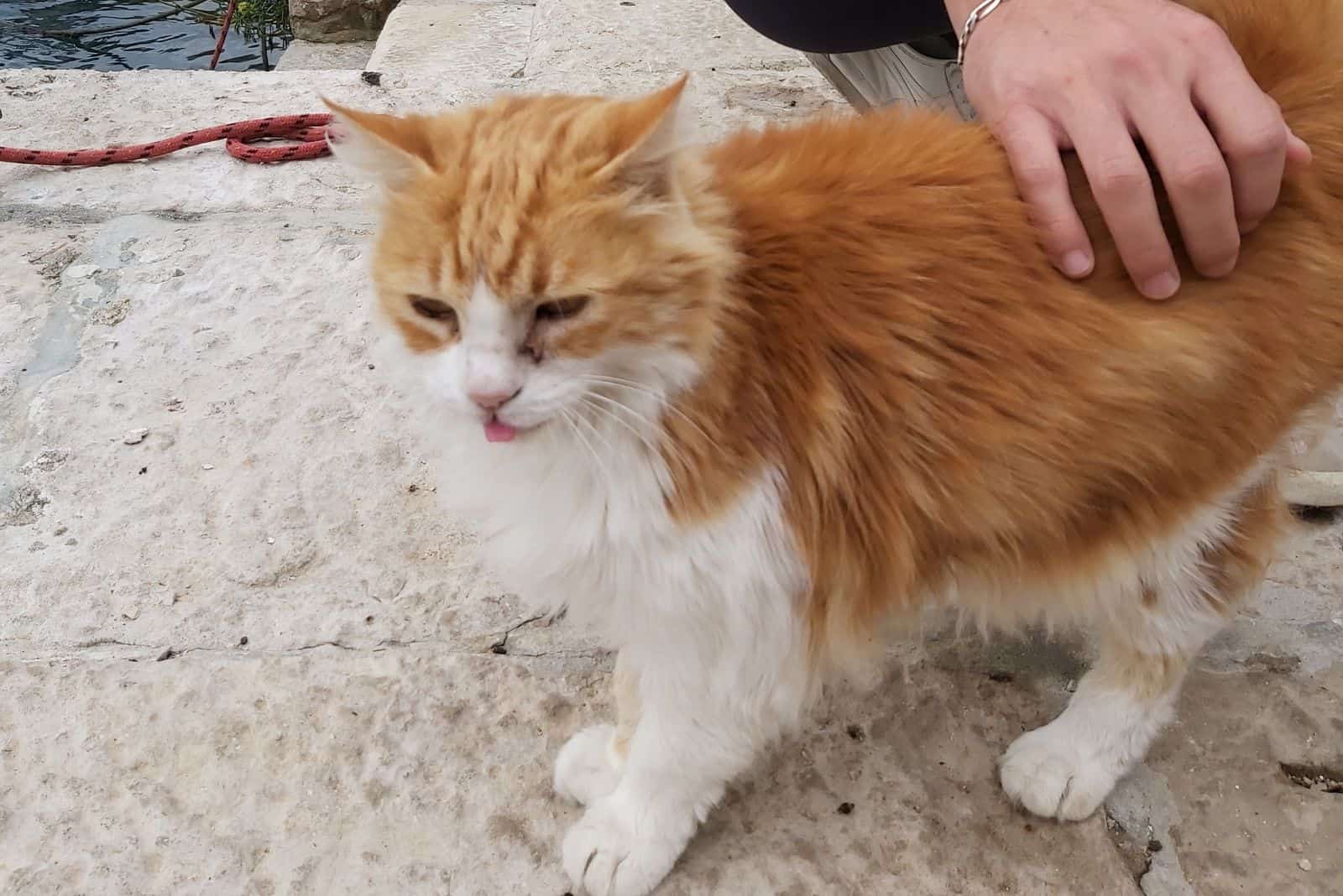 Cicila is domesticated and loves her daily dose of cuddles, just like any other cat. I haven't managed to find her owner (if she even has one). I believe there must be someone who takes care of her because she is not starved or dirty.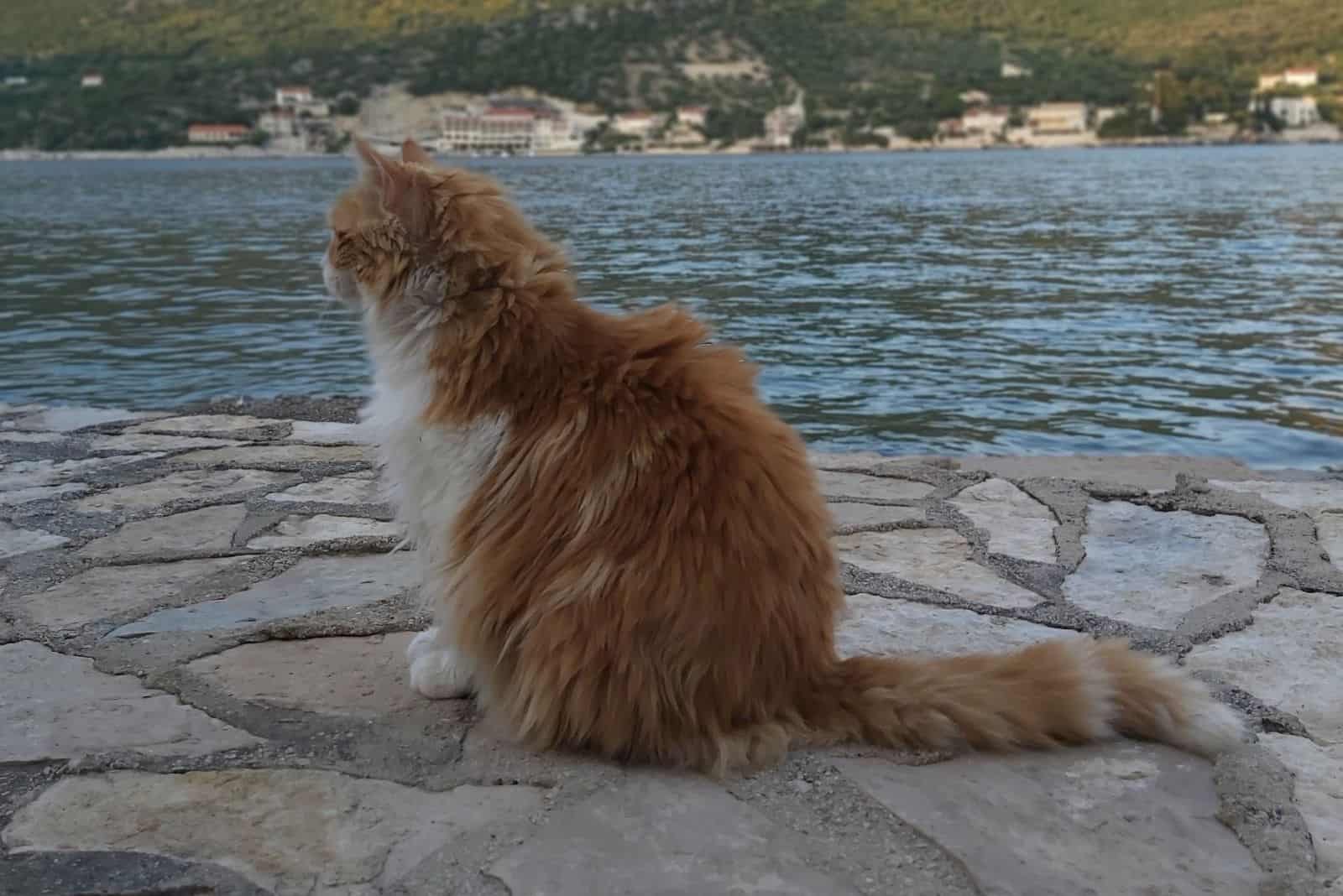 The last time I was there was last autumn, and I saw her again, chillin' in the autumn sun. There were no fishermen but she wasn't hungry. This is why I believe that there is someone who takes care of her all the time.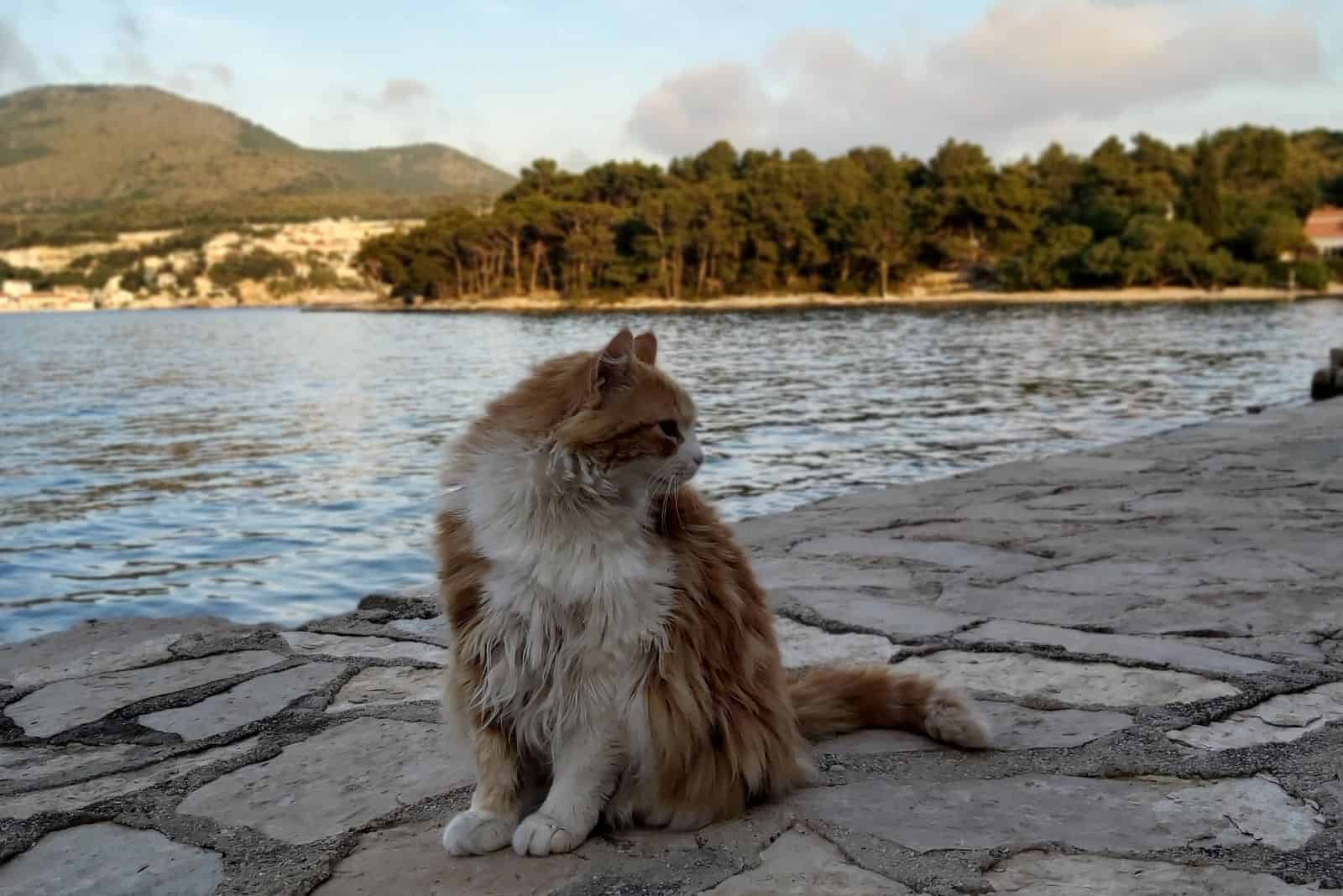 She is never bored, nor does she ever look hungry. I haven't been there for long enough to investigate who owns her and try to interview more people about her, but I'll try again the next time I visit.
Until I do, I hope you like this part of her story.