Throughout my life, my family has had many cats as pets, ranging from solid colors to calico patterns. I've seen many cats but never have I seen a cat with a pattern like the following 20 cats.
I have six cats right now, and even though they have some plain or unusual colors mixed throughout their fur, they don't have a mustache or the word love written on their belly. It sounds impossible, but it's true!
Check out these unique-looking felines and let me know which one you think is the most unusual.
#1 Mustache Cat Hamilton
#2 Adolf Reincarnated
#3 This Cat Couldn't Decide On Having Just One Face
#4 Does This Cat Like Cinnamon Rolls? What Do You Think?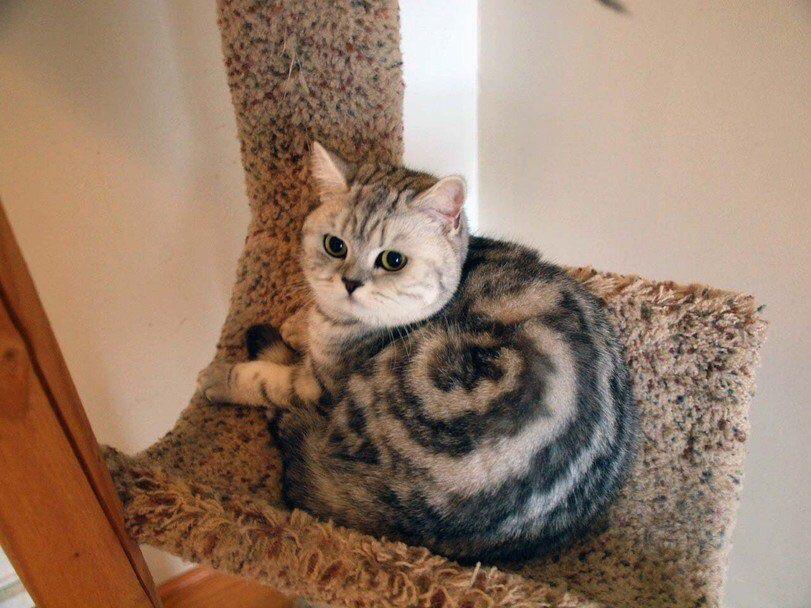 #5 I'm Batman
#6 This Is What Happens If A Cat Stares At A Squirrel For Too Long
#7 This Feline Can Always Smell If There Are Cats Nearby
#8 "I Love You With All My Nose"
#9 If I'm Sorry Was A Cat, It'd Be Sam
#10 Like Two Eyes Weren't Enough
#11 The Arrow Points Where?
#12 Cat Within A Cat
#13 This Cat's Love Is So Deep It Imprinted On Its Fur
#14 Looks Like The Printer Was A Drop Of Ink Short
#15 The Real Bat Signal
#16 Marble Never Looked So Good
#17 The Name's Paco! With An Exclamation Point!
#18 I Love You With All My Tooshie
#19 Look At This Distinguished Gentleman
#20 "L" Is For The Way You Look At Me, "O" Is For The Only One I See… Love Was Written On This Cat
Ah, just when you think cats can't get any better, you see something like this. You see a funny mustache or the word love spelled in a cat's coat pattern. Well, if these pictures didn't light up your day, I don't know what will.