If perhaps there's a new kitten under your Christmas tree, or you just adore Christmas and everything about it, you might want to find a unique cat name inspired by this particular holiday, and you're in the right place!
Here, you'll find the best male cat and female cat names, as well as unisex cat names inspired by your favorite holiday season. If you're looking for a name for a puppy, many of these would make great dog name ideas as well.
Also, enjoy these cute pictures I've prepared for you while you choose the perfect Christmas cat name for your furry friend.
Giving your cat a Christmas-inspired name is a great idea, as it will keep the spirit of the season all year. Choose from the festive lists below, divided into the most popular, movie, food-inspired, and traditional Christmas cat names.
Apart from finding cute name ideas for your kitty, I hope you'll enjoy the photos I've created for you (I find them adorable!).
Best Christmas Cat Names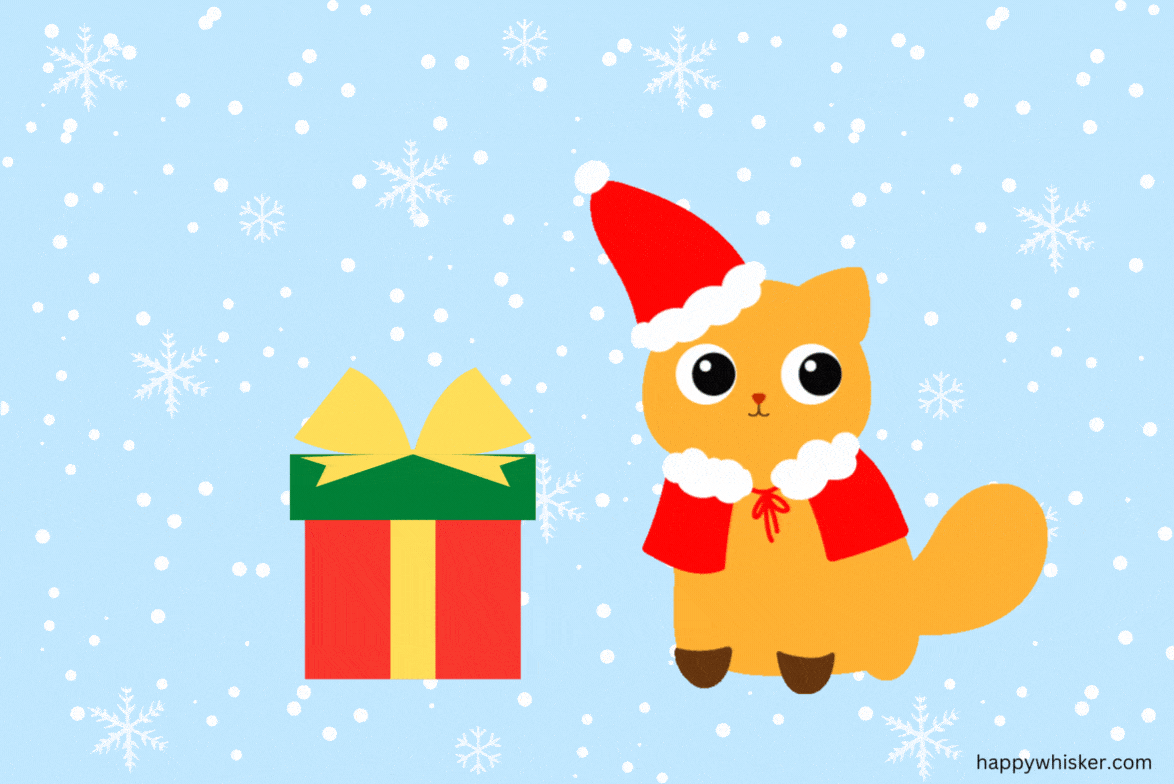 The following Christmas cat names are the most popular choices for naming your feline friend.
For many people, Christmas is the best holiday and a favorite time of the year, and I'm sure that a name like one of those listed below will keep the festive spirit alive.
🐾 Santa Paws
🐾 Santa Claus
🐾 Mrs. Claus
🐾 Bell/a
🐾 Jingles
🐾 Noel
🐾 Christmas Cookie
🐾 Coal
🐾 Frosty
🐾 Cherubim
🐾 Jolly
🐾 Miracle
🐾 Ribbon
🐾 Snowman
🐾 Baubles
🐾 Fudge
🐾 Chestnut
🐾 Merry
🐾 North
🐾 Mistletoe
🐾 Candy
🐾 Jingle Bells
🐾 Carol
🐾 Elf
🐾 Gaspar
🐾 Holly
🐾 Joy
🐾 Buddy
🐾 Star
🐾 Love
🐾 Angel
🐾 Merry
🐾 Epiphany
🐾 Twinkle
🐾 Dove
🐾 Wenceslas
🐾 Spirit
🐾 Angellica
🐾 Gumdrop
🐾 Holiday
🐾 Tinsel
🐾 Claus
🐾 Beth
🐾 Jack
🐾 Eve
🐾 Soot
🐾 Felix
🐾 Truffle
🐾 Licorice
🐾 Christian
🐾 Nicholas
🐾 Kris Kringle
🐾 Krampus
🐾 Berry
🐾 Navidad
🐾 Belle
🐾 Hope
🐾 Blizzard
Traditional Christmas-Themed Cat Names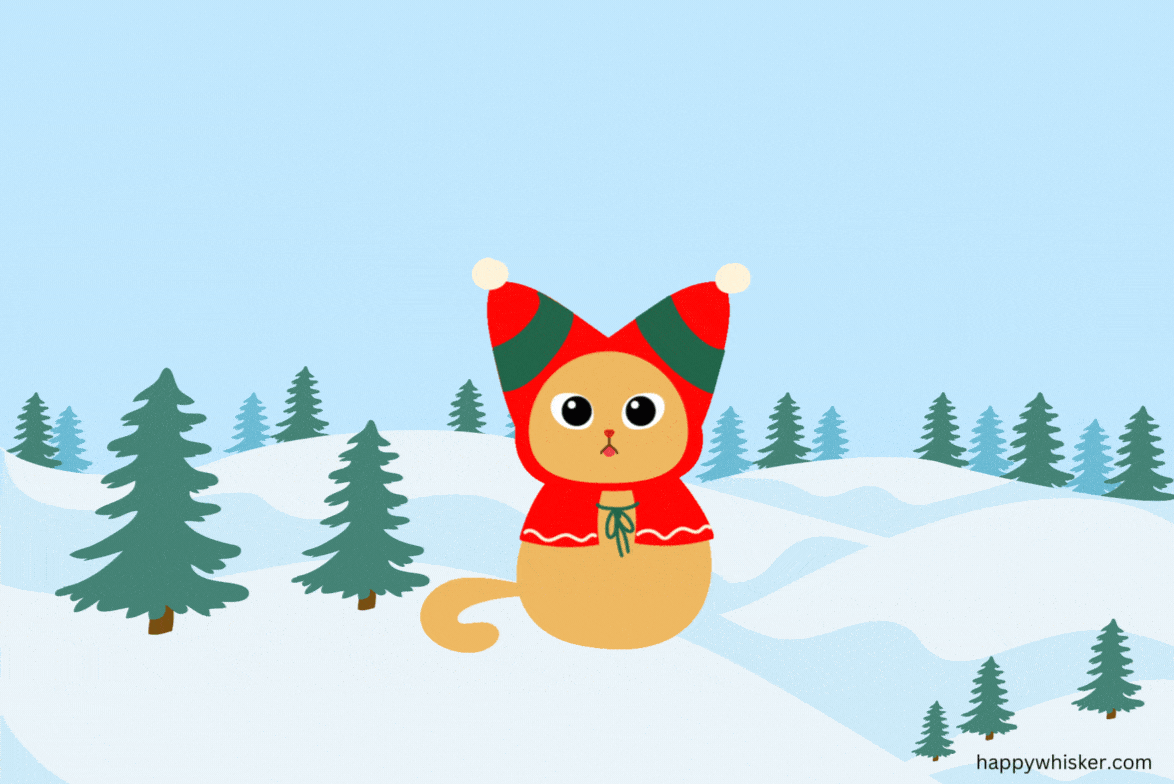 The following Christmas cat names are mostly traditional, based on characters like the wise men from the Bible, or some symbols of Christmas, like a wreath or a garland.
🐾 Emmanuel
🐾 Gabriel
🐾 Caspar
🐾 Nazareth
🐾 Nutcracker
🐾 Red-Nose
🐾 Starlight
🐾 Noel
🐾 Naz
🐾 Shepherd
🐾 Balthasar
🐾 Santa's Little Helper
🐾 Spirit
🐾 Cracker
🐾 Angel
🐾 Bethlehem
🐾 Shortbread
🐾 Claus
🐾 Wreath
🐾 Star
🐾 Frank
🐾 Joseph
🐾 Melchior
🐾 Savior
🐾 Magi
🐾 Rejoice
🐾 Yule
🐾 Gloria
🐾 Rudolf
🐾 Garland
🐾 Joy
🐾 Glory
🐾 Malachi
🐾 Ivy
🐾 Santa
🐾 Mary
🐾 Nick
🐾 Feliz
🐾 Cherub
🐾 Jingle Bell
Christmas Cat Names Inspired By Christmas Characters
Be these characters from Christmas movies, like a Christmas Story or Home Alone, or stories like a Christmas Carol, I believe that these names will bring joy and cheerfulness when you call your cat.
If you've just found yourself in a situation where there are a lot of cute little kittens around you when Christmas comes, you could consider the names of Santa's reindeer listed below.
Nothing beats the anecdotes that accompany the holiday season. There are just so many unique name choices available, ranging from Santa tales to great movies and books.
Consider these Christmas cat names based on my personal favorites to see if any of them are suitable for your new cat.
🐾 Scrooge
🐾 Comet
🐾 Cindy Lou Who
🐾 Scrooge
🐾 Rudy
🐾 Bob Cratchit
🐾 Rudolf
🐾 Max
🐾 Dickens
🐾 Bert
🐾 Ernie
🐾 Buddy the Elf
🐾 Frankincense
🐾 Clark Griswold
🐾 Cupid
🐾 Susan
🐾 Marv
🐾 Zuzu
🐾 Harry
🐾 Jesus
🐾 Kevin
🐾 Jack
🐾 Ebenezer
🐾 Kris
🐾 Mittens
🐾 Drummer
🐾 George
🐾 Tiny Tim
🐾 Jack Frost
🐾 Cratchit
🐾 Jacob Marley
🐾 Clarence
🐾 Raron
🐾 Donner
🐾 Blitzen
🐾 Olaf
🐾 Dasher
🐾 Dancer
🐾 Prancer
🐾 Vixen
🐾 Rudolph
🐾 Blixem
🐾 Donder
🐾 Dunder
🐾 Ralphie
🐾 Muffles
🐾 Buddy
🐾 Grinch
🐾 Clark
🐾 Yeti
🐾 Griswold
🐾 Sally
🐾 Tiny Tim
🐾 Oogie Boogie
🐾 Frosty
🐾 Lucy
🐾 Charlie Brown
Christmas Cat Names Inspired By Holiday Meals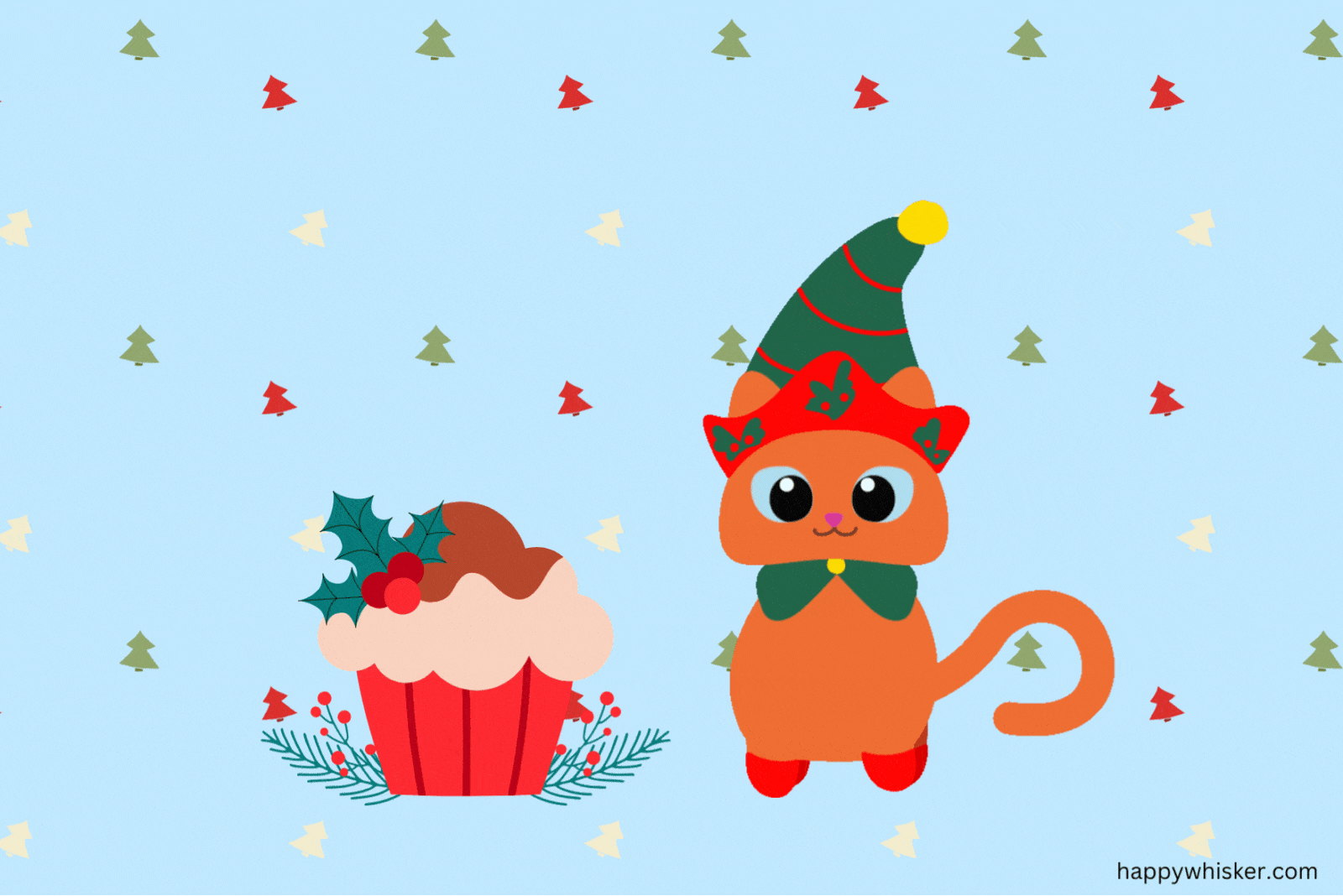 Cats and food? Cats and Christmas food? If only I had the chance to name a cat right now, I wouldn't think twice! Or maybe I would because it would be hard to pick only one name from this list.
There's only one thing I love more than Christmas, and that's yummy Christmas food. Naming a cat after a Christmas meal is the best decision you can make! Trust me! (Christmas-lover-alert! lol)
Check out these fun Christmas cat names inspired by our favorite holiday meals.
🐾 Toffee
🐾 Figgy Pudding
🐾 Gravy
🐾 Gingerbread
🐾 Cocoa
🐾 Gouda
🐾 Chestnut
🐾 Marzipan
🐾 Ambrosia
🐾 Candy Cane
🐾 Nutmeg
🐾 Brie
🐾 Peppermint Pattie
🐾 Sage
🐾 Cookie
🐾 Ginger
🐾 Chocolate
🐾 Graham
🐾 Myrrh
🐾 Pudding
🐾 Clove
🐾 Plum
🐾 Eggnog
🐾 Poppy
🐾 Fudge
🐾 Snickerdoodle
🐾 Tater
🐾 Nutmeg
🐾 Cinnamon
🐾 Candy
🐾 Sweet Potato
🐾 Hammy
🐾 Licorice
🐾 Kugel
🐾 Turkey
🐾 Brisket
🐾 Poinsettia
🐾 Casserole
🐾 Goose
🐾 Sugarplum
🐾 Persimmon
🐾 Latke
🐾 Sugar
🐾 Vanilla
Christmas Cat Names For Black Cats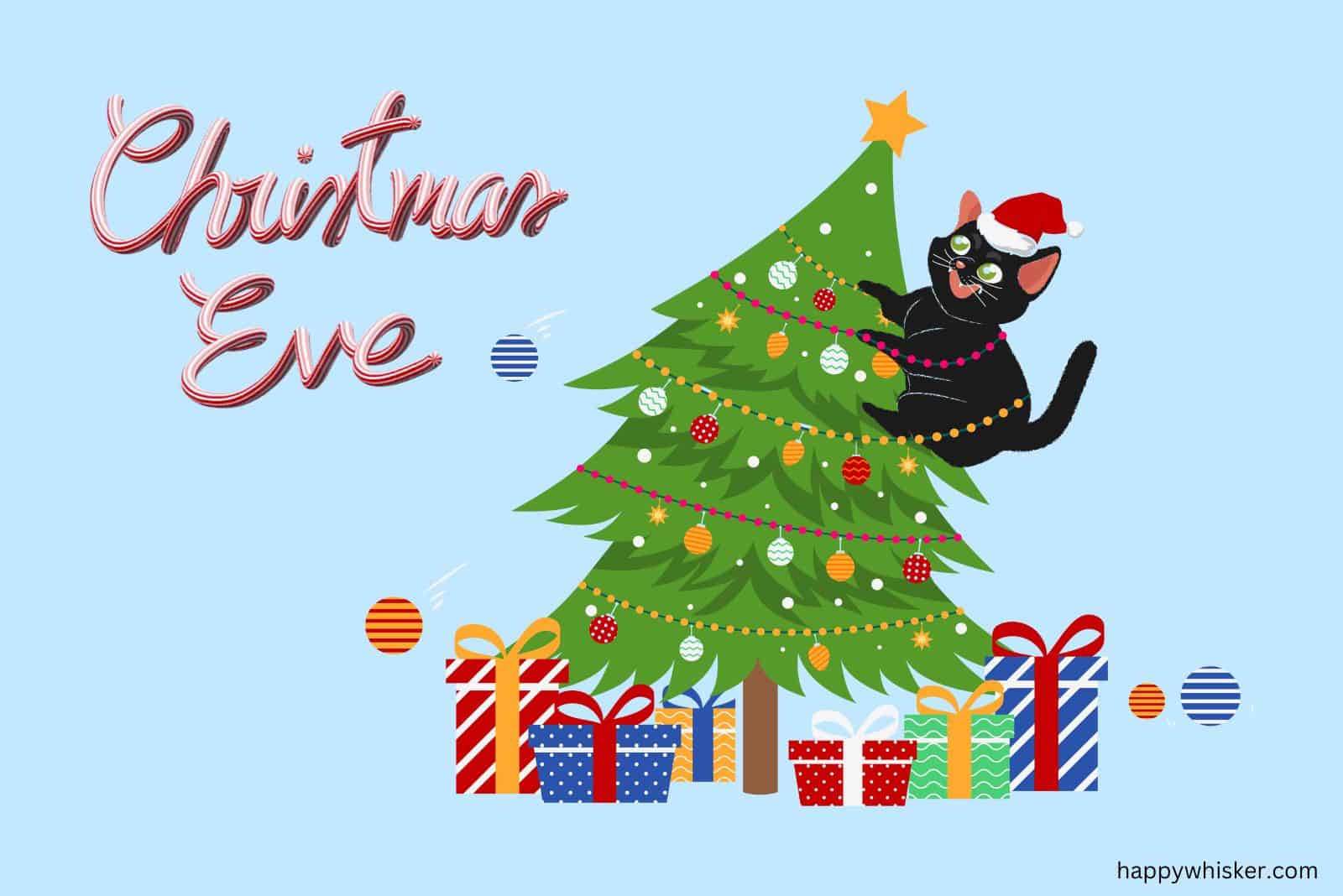 Black cats deserve a loveable name, so if you just got a new black kitty, it would be a great idea to give it a name that evokes Christmas. Imagine having a black cat named Licorice… adorable!
🐾 Licorice
🐾 Eve
🐾 Coal
🐾 Felix
🐾 Jack Skellington
🐾 Fig
🐾 Smokey
🐾 Soot
🐾 Midnight
🐾 Truffle
Christmas Cat Names For White Cats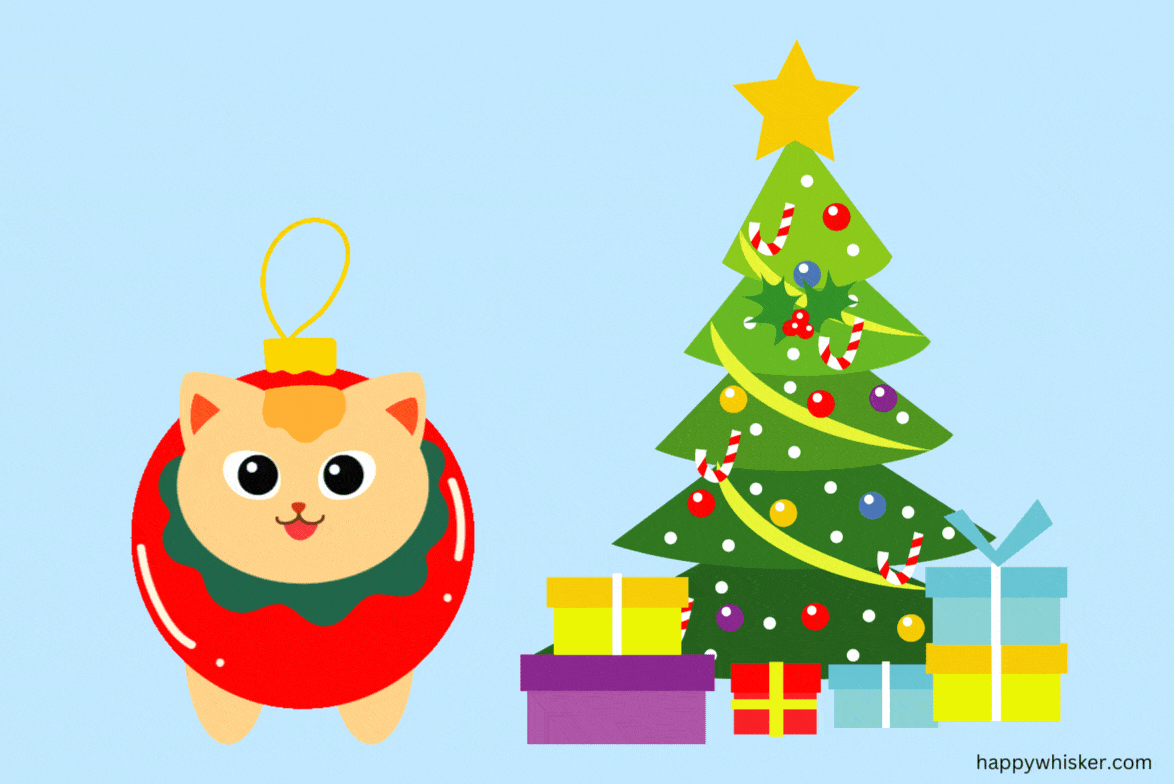 Except for Snowy or Snowball, there are a few other names that herald a white Christmas! Let's check them out.
🐾 Snowball
🐾 Frizzy (as in freezing weather)
🐾 Snowflake
🐾 Shiver
🐾 Olaf
🐾 Crystal
🐾 Blizzard
🐾 Boots
🐾 Mittens
🐾 Doug
🐾 Arctic
🐾 North (as in North Pole)
🐾 Icy
🐾 Snow
🐾 Spruce
🐾 Angel
🐾 Zircon (December's birthstone)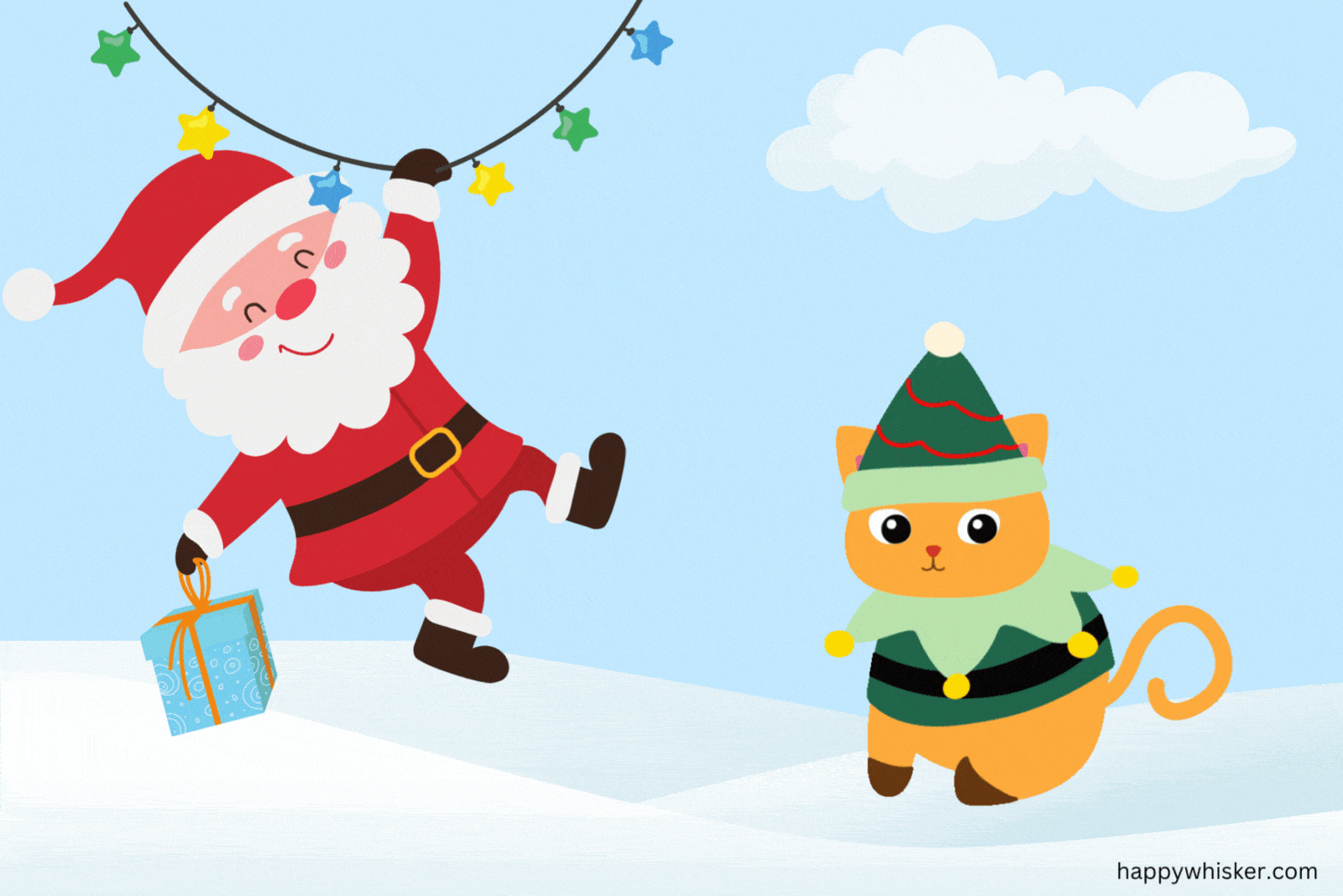 Finally…
All in all, I hope you've liked these fun and lovable Christmas cat names. I really enjoyed gathering these lists of names since I love Christmas and I simply adore cats.
I hope that these name lists stirred up your imagination and that you've found the best name for your new cat. Ooooh, it's a wonderful life… when the only concern is finding your new feline friend a name.
Both Christmas and our feline friends bring us so much joy, why shouldn't we combine them and name our cats after Christmas? Christmas cat names are ideal for people who have a soft spot for the holidays.
This includes folks (like me) who start singing Christmas carols in September, do all of their holiday shopping as early as November, know all the Home Alone movies by heart, and watch every Hallmark holiday movie ever made.
If you get your new cat around the holidays, giving it a Christmas-inspired name is a terrific way to commemorate the event.
Related Articles:
• 300+ Best Brother And Sister Cat Names
• 355+ Best Spiritual Black Cat Names