Most cats are not classy, elegant fish lovers but rather silly troublemakers that love stealing food off your plate! Because of this, it only suits them to have a stupid, funny pet name!
Creating a list of your favorite cat names is an exciting but important task! Try to choose a name you will not be too embarrassed about saying out loud!
If you're keen on your kitty having a stupid name, all I can say is that you've come to the right place! In this article, you will have a lot of funny, but stupid pet names that will work perfectly for your cat or any other pet! I hope you'll also enjoy the adorable pictures I've prepared for you!
My Top 5 Stupid Cat Names
Considering I'm a fan of stupid cat names, I have chosen the five best names I found. When I get a new kitten (and that will surely happen soon), I will name them one of the five names below!
1. Mustard
2. Bill
3. Fig
4. Elon
5. Kit kat
Stupid Cat Names Based On The Cat's Coat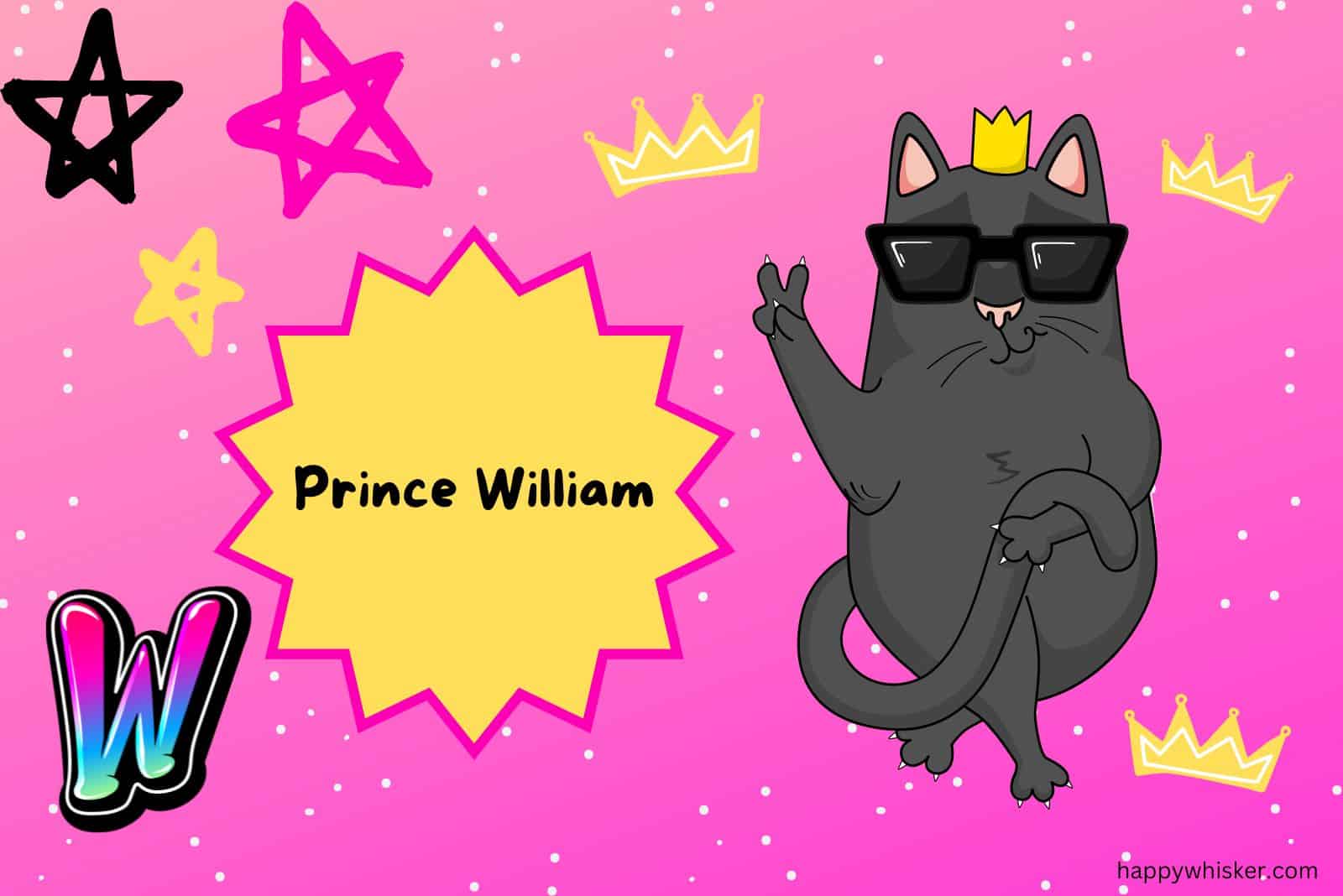 Cat lovers, your cat's coat can be an endless source of name inspiration. But to avoid giving your cat a classic cat name, you need to put a twist on it.
If you have a white cat, don't look up white cat names, but black cat names; and the other way around – if you have a black cat, name them a white cat name!
🐾Ashes
🐾Midnight
🐾Milkshake
🐾Leche
🐾Blondie
🐾Night Rider
🐾Snowy
🐾Ghost
🐾Gollum
🐾Wrinkles
🐾Fudge
🐾Smoke
🐾Smudge
🐾Black Magic
🐾Prince William
🐾Dove
🐾Slowflake
🐾Pepsi
🐾Curly (a great stupid name for a Sphynx cat!)
🐾Bangs (if your cat is a shorthaired cat)
And for orange cats:
🐾Ginger Spice
🐾Sheeran
🐾Puss in boots
🐾 Tabby
Related: 250+ Yellow Cat Names – Female, Male, Gender Neutral Choices
Stupid Cat Names Based On The Cat's Size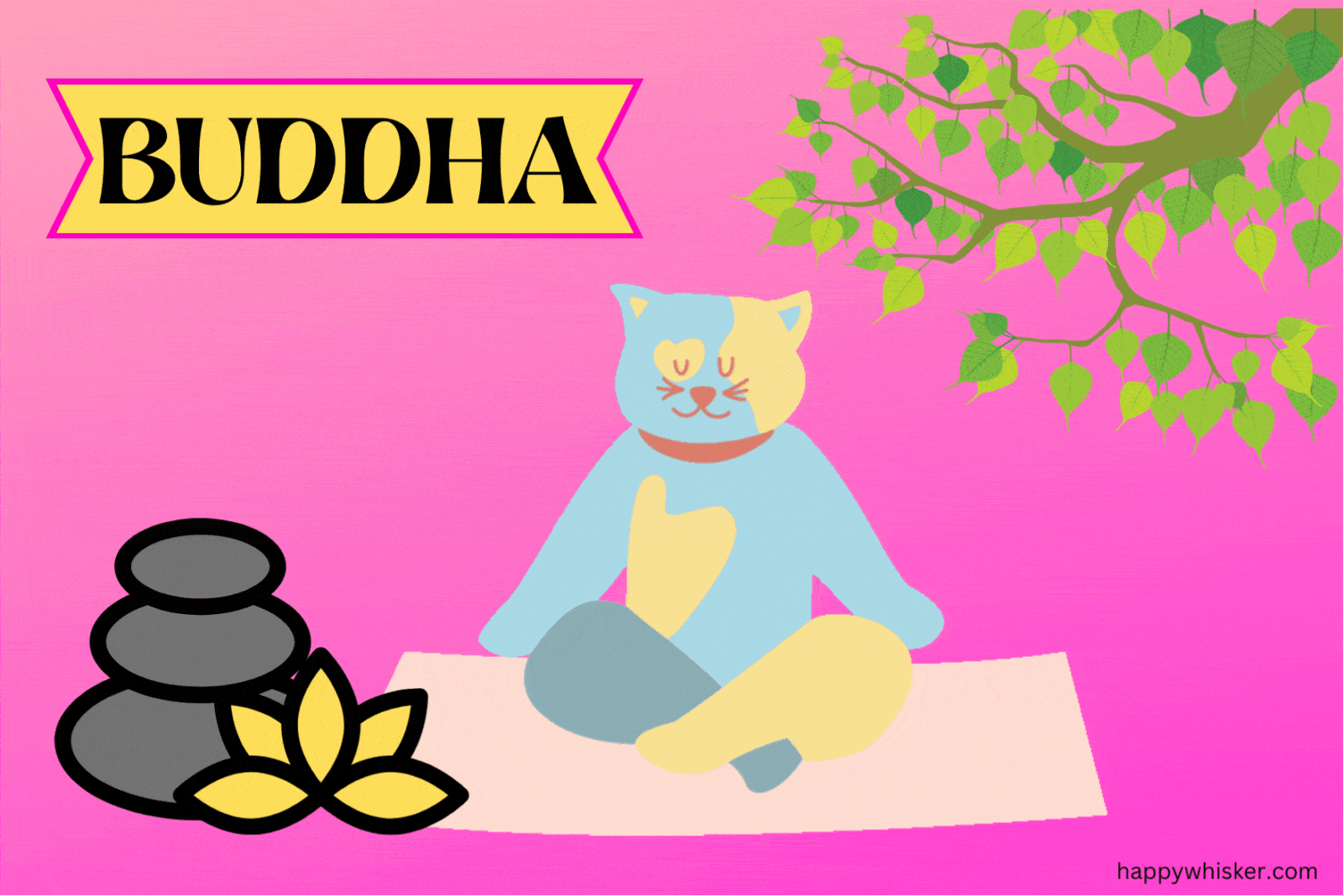 Some of the most hilarious cat names are names that make fun of a cat's size. Most notably, cat names that make fun of chubby cats!
Note that your cat does not necessarily have to be chubby in order to have a chubby cat name!
🐾Mac Daddy
🐾Miss Piggy
🐾Cubby
🐾Hooters
🐾Chubz
🐾Big Tuna
🐾Beasty
🐾Beefy
🐾Fat Mama
🐾Juicy
🐾Buddha
🐾Lion
🐾Puddingface
🐾Burrito
🐾Fuzzball
🐾Cheeky
🐾Cheeseball
🐾Tic Tac
Stupid Cat Names Based On Cat's Personality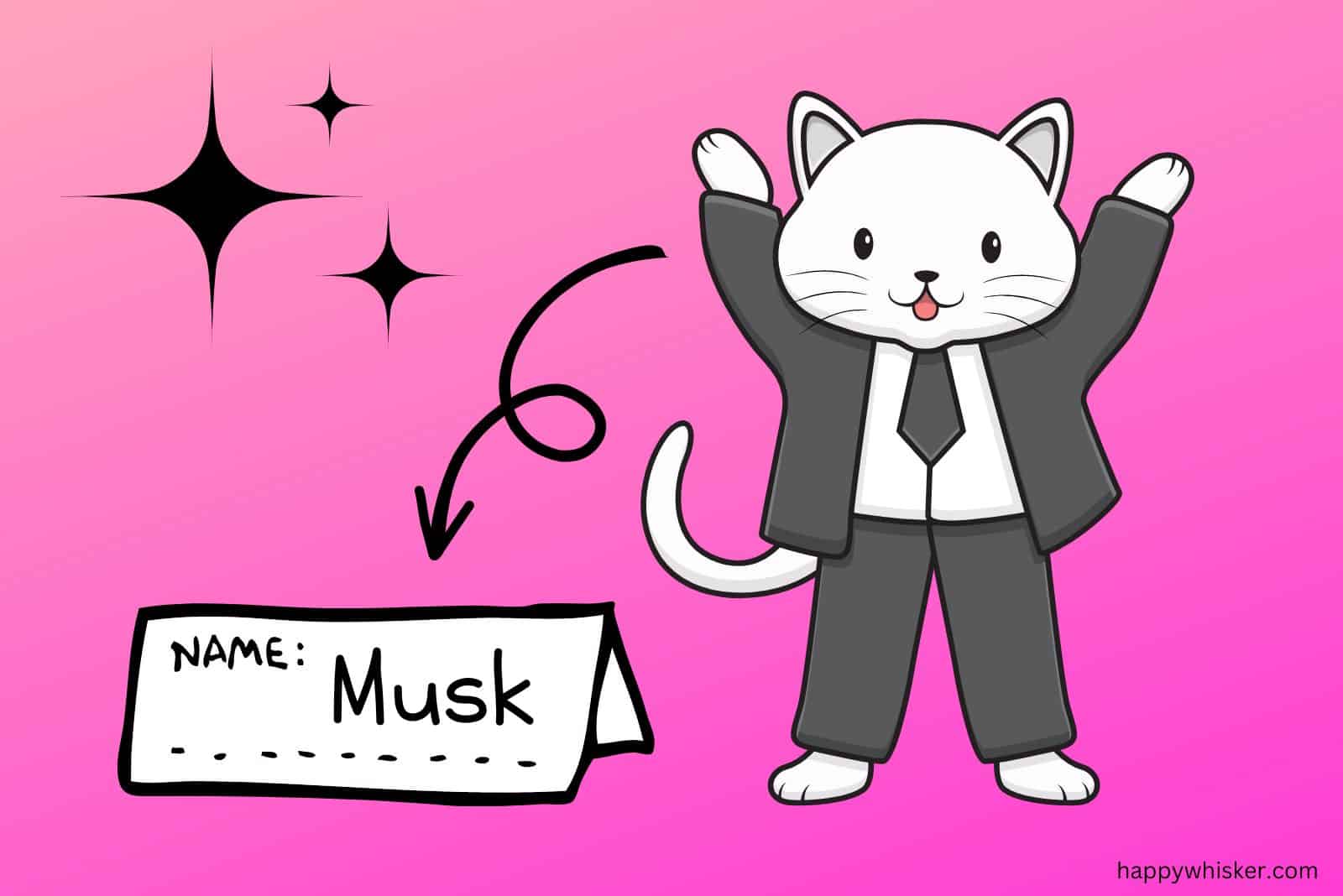 Your cat's personality is one of the best inspirations for a name!
🐾Aspirin (a cat that always seems to calm you down)
🐾Avalanche (a cat prone to trouble-making around the house)
🐾Furcules (a brave, strong cat)
🐾Clawdia (a cat that lowes scratching)
🐾Pounce (a very energetic cat)
🐾Sassy (cat with a sassy personality)
🐾Sassy Pants (again, a cat with a sassy personality)
🐾Elon (a very smart cat)
🐾Musk (again, a very smart cat)
🐾Browser (if your cat seems to know everything)
🐾Elvis (a cat that meows nicely)
🐾Spice (a cat that has a cattitude)
🐾Forrest Grump (a cat that seems often grumpy)
🐾Tesla (a cat that's fast on its feet)
🐾Captain Snooze (a cat that loves sleeping more than anything)
🐾Zoomie (a highly energetic cat)
🐾Spy (a cat that moves around the house quietly, like a spy)
🐾Ninja (a cat that's always ready for a fight)
🐾Catzilla (a cat that is not the most pleasant to be around)
🐾Professor Purrington (a cat that looooves to purr)
🐾Boo Boo (a spoiled cat)
🐾Thundertoes (a cat that's quick on its feet)
Stupid Cat Names Based On Pop Culture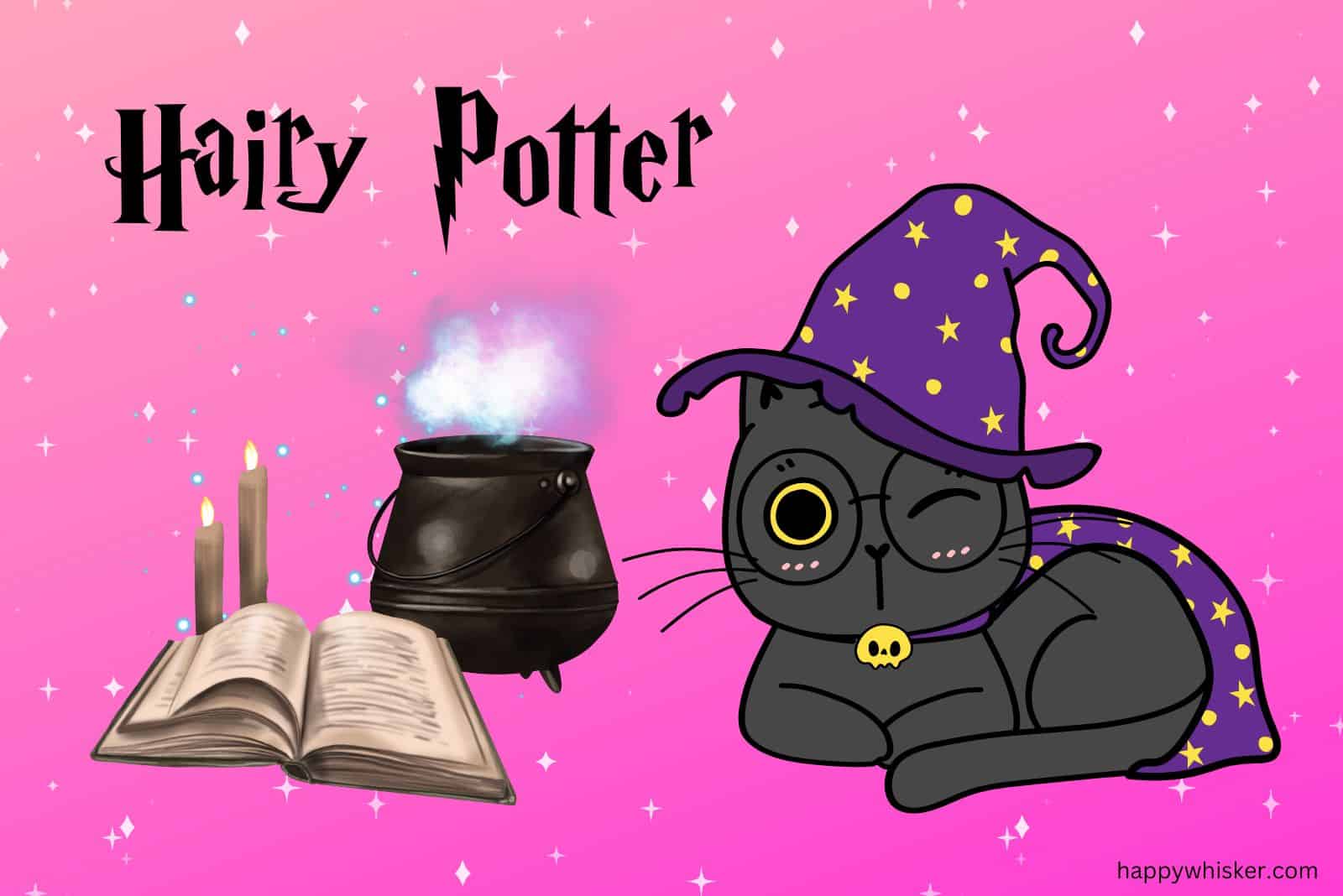 I think some of the best stupid cat names can be found in this category!
🐾Frodo
🐾Manny
🐾Rambo
🐾Phil
🐾Stan
🐾Hamlet
🐾Dobby
🐾Dumbledore
🐾Elvira
🐾Garfield
🐾Coco Chanel
🐾Al Pawcino
🐾Darwin
🐾Edison
🐾Houdini
🐾Napoleon
🐾Lady Godiva
🐾Brad Kitt
🐾Butch Catsidy
🐾Copycat
🐾David Meowie
🐾Hairy Potter
🐾Dolly Purrton
See also: 250+ Best Music–Inspired And Musician Cat Names
🐾Hufflepuff
🐾Tempurra
🐾Thunderpaw
🐾Will Feral
🐾Alexander the Great
🐾Purrscilla
🐾Ravenclaw
🐾Katy Purry (or Kitty Purry)
🐾Picatso
🐾Catrick Swayze
🐾Bigglesworth
🐾Cindy Clawford
🐾Notorious C.A.T.
🐾Hairy Styles
🐾Pokémon
Suggested: 200+ Best Cat Pokémon Names
🐾Dewey
🐾Angus
Stupid Cat Names Based On Other Animals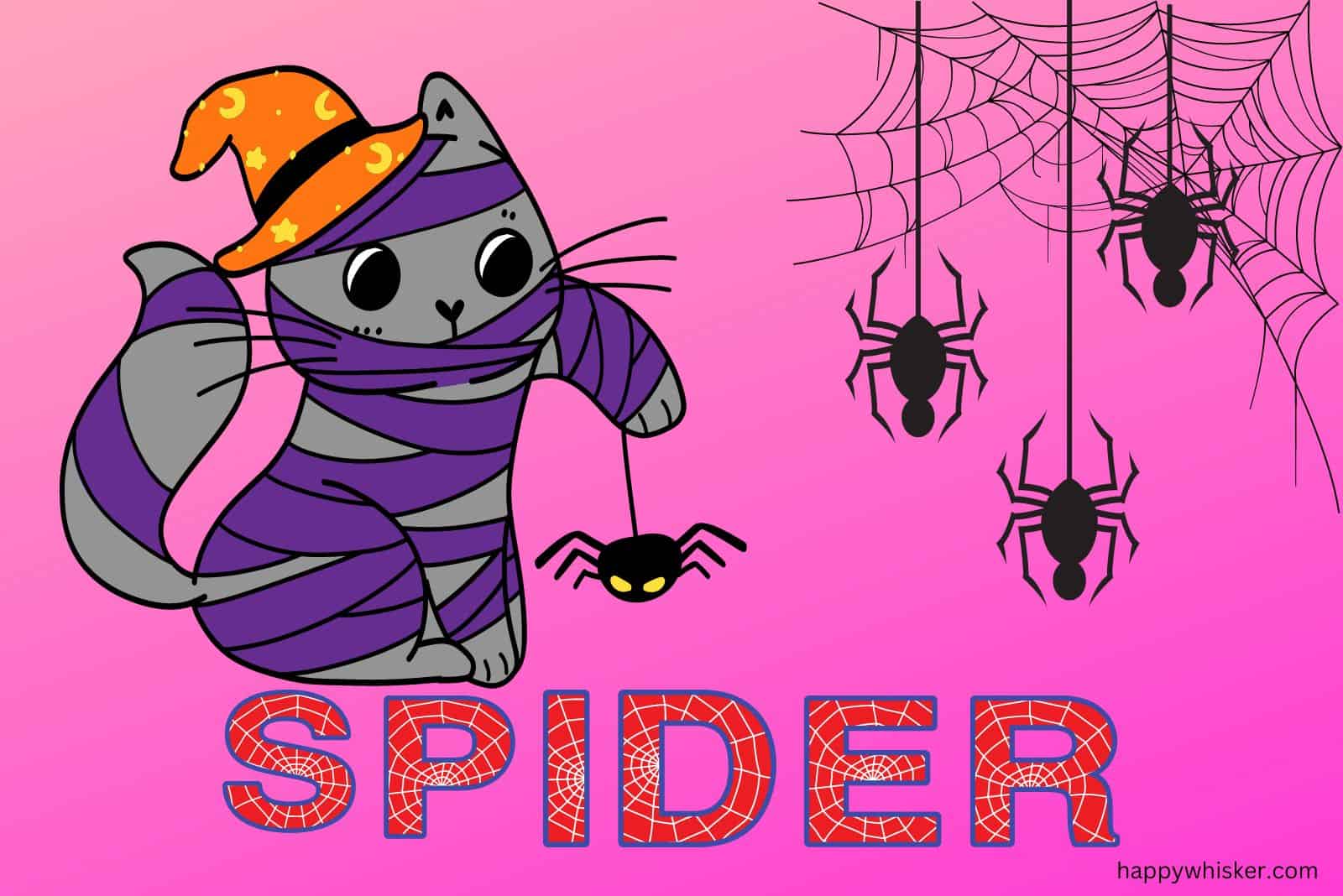 Your cat's breed or species should not stop you from searching for some stupid cat names in other animal groups!
🐾Birdie
🐾Rooster
🐾Ducky
🐾Wolf
🐾Gibberfish
🐾Trout
🐾Mammoth
🐾Bugsy
🐾Turtle
🐾Turkeyfish
🐾Alpaca
🐾Badger
🐾Bear
🐾Beluga
🐾Caterpillar
🐾Chipmunk
🐾Skunk
🐾Spider
🐾Squirrel
🐾Turkey
🐾Mouse
Stupid Cat Names Based On Food & Drinks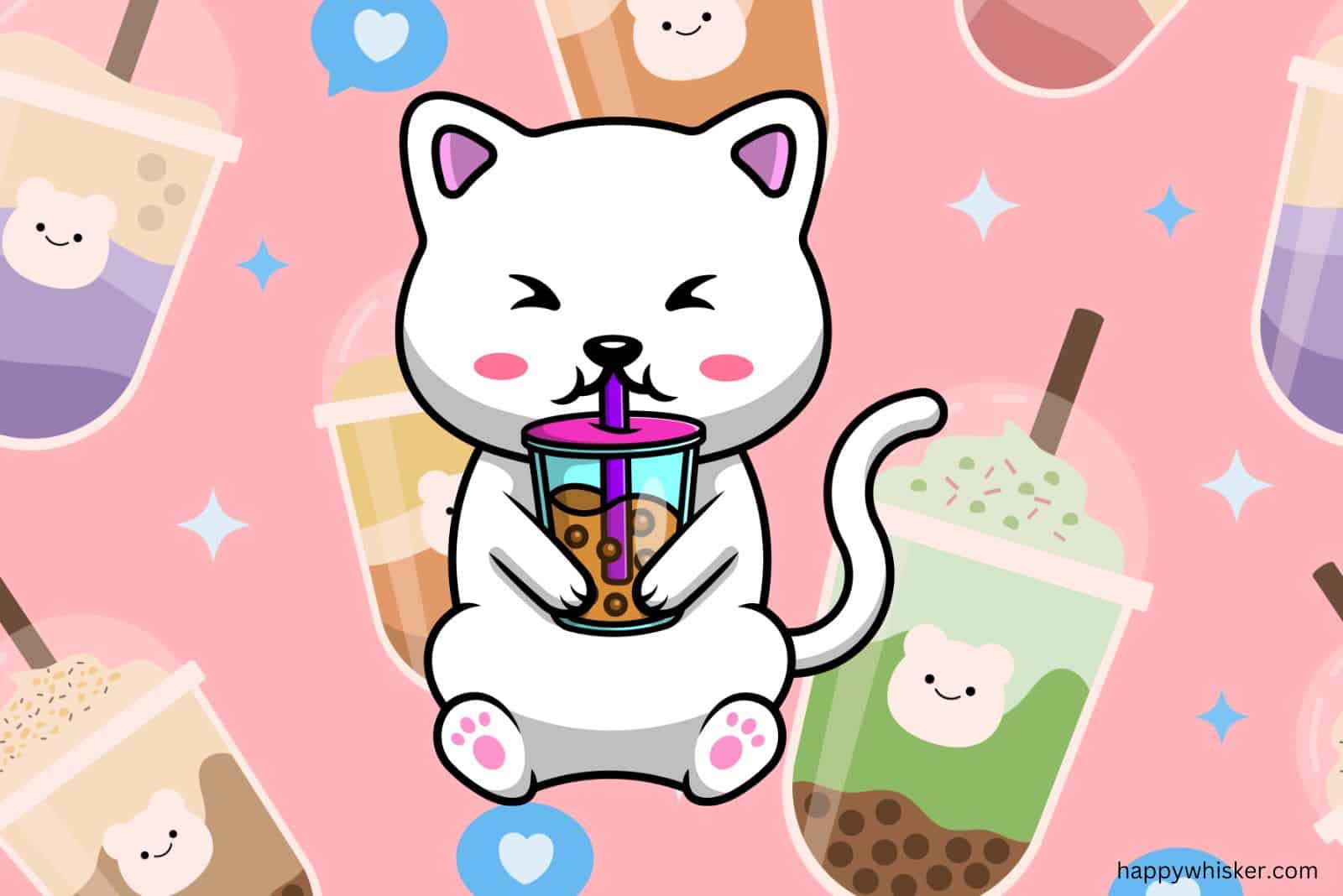 Many cat name ideas originate from food and drinks, and here I've gathered only the funniest ones!
🐾Pancake
🐾Licorice
🐾Tater tot
🐾Cheeto
🐾Dorito
🐾Espresso
🐾Guinness
🐾Fanta
🐾Latte
🐾Lemonade
🐾Margarita
🐾Milkshake
🐾Mojito
🐾Twix
🐾Waffles
🐾Fritter
🐾Gelato
🐾Butter
🐾Nugget
🐾Boba
🐾Kimchi
🐾Noodle
🐾Avocado
🐾Banana
🐾Broccoli
🐾Potato
🐾Churro
🐾Tofu
🐾Toast
🐾Peaches
🐾Bagel
🐾Basil
🐾Carrot
🐾Cheddar
🐾Cheerio
🐾Chesnut
🐾Chickpea
🐾Churro
🐾Coffee
🐾Croissant
🐾Curry
🐾Dumpling
🐾Granola
🐾Gravy
🐾Guacamole
🐾Jalapeño
🐾Jambalaya
🐾Kabob
🐾Lentil
🐾Marshmallow
🐾Meatball
🐾Milkshake
🐾Mustard
🐾Pickles
🐾Pistachio
🐾Raisin
🐾Ramen
🐾Sausage
🐾Scampi
🐾Sorbet
🐾Sriracha
🐾String Bean
🐾Sweet Pea
🐾Taffy
🐾Truffle
🐾Twinkie
🐾Whiskey
Uncategorized Stupid Cat Names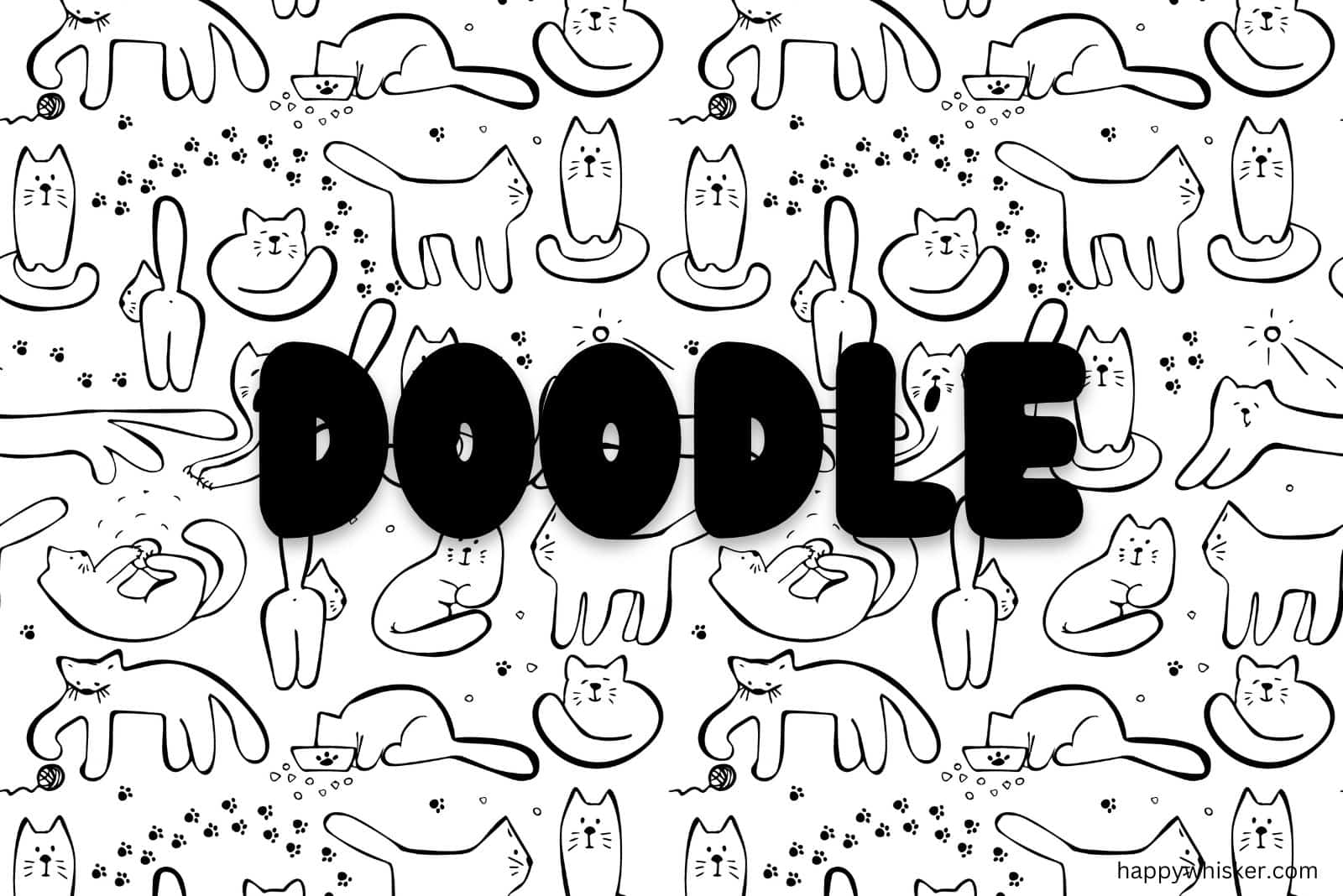 I could not categorize the following names, so here they are in their own category!
🐾Whisker
🐾Whispurr
🐾Bambam
🐾Rupaw
🐾Jet
🐾Diesel
🐾Thunder
🐾Bobo
🐾Meow
🐾Buttercup
🐾Alonzo
🐾Huckleberry
🐾Bombalurina
🐾Bustopher Jones
🐾Carbucketty
🐾Thunder
🐾Yogi
🐾Doodle
🐾Meowgi
🐾Catsby
🐾George
🐾Toothless
🐾Tippy
🐾Toothpaste
🐾Yeti Spaghetti
🐾Zippo
🐾Dogfood
🐾Marbles
🐾Ding Bat
🐾Hashtag
🐾Abracatdabra
A Genius Idea: Add Titles To Your Cat's Name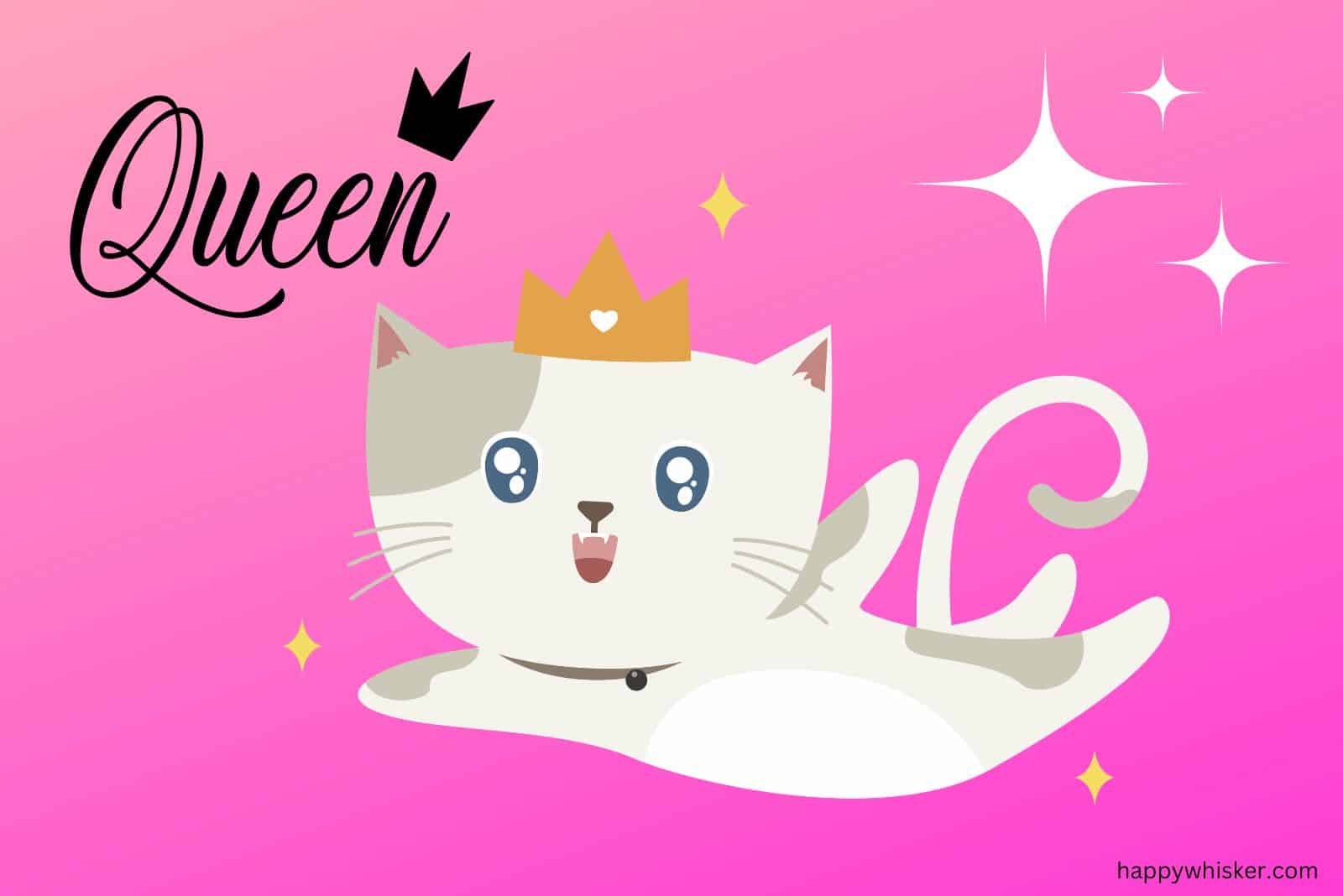 Titles transform a common cat name into a funny cat name!
I have a friend with a strange sense of humor, you can say, and he re-named his female cat from Miss Blue to Mrs. Blue when she had her first litter of kittens! I find that pretty funny, do you?
If You Have A Female Cat
🐾Señorita
🐾Señora
🐾Signorina
🐾Signora
🐾Professor
🐾Senator
🐾Her Majesty
🐾Her Honor
🐾Queen
🐾Madame
🐾Mrs. or Miss
🐾Duchess
🐾Princess
🐾Grandma
If You Have A Male Cat
🐾Señor
🐾Professor
🐾Senator
🐾His Majesty
🐾His Honor
🐾King
🐾Prince
🐾Duke
🐾Sir
🐾General
🐾Sergeant
🐾Colonel
🐾Grandpa
How Do I Choose The Perfect Cat Name?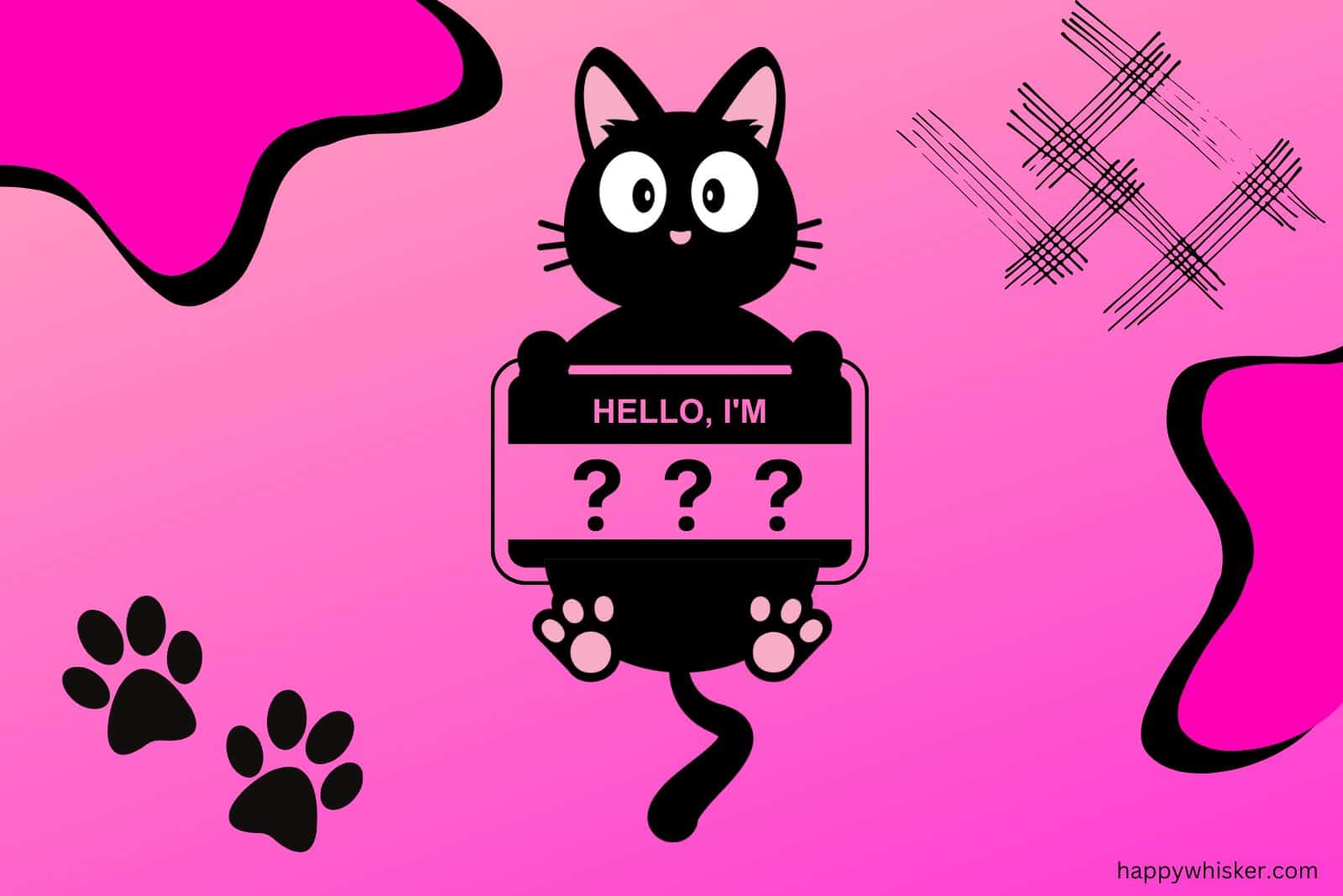 Finding the perfect cat name can be a bit overwhelming, especially if you're trying to find the perfect one.
If you're struggling to choose between a list of names, here are the top tips that always help me choose a new cat name (no matter if it's for my new foster or a friend's new cat):
• Titles (such as Mr. or Ms.) are your best friends! They always make names more interesting.
• Create a list of the top 10 names, then slowly cross out the ones you find aren't the best match.
• Choose a cat name you like, not your friends' or household members' choice (even though they will have to hear that name daily).
• But… also try choosing a name your entire family will not hate you for.
• Do not settle – just because your new feline friend is already with you doesn't mean you have to name it in a day or two; take your time!
Final Thoughts
Stupid cat names are a great way to introduce humor into your daily life. Calling your name by its funny name is a great way to put a smile on your or anyone else's face!
But remember that your friends, family, cat-sitter, and veterinarians will eventually hear your cat's name. Because of this, choose a cat name that is not too embarrassing for you to say out loud!
No matter what you choose, I know your cat will not care about its name but rather how many playdates you guys have and how many cat treats you're willing to give!
I know you, the cat owner, will offer your cat the best cat care but also the stupidest cat name you can find!If you didn't find the perfect name for your kitty in this article, look into some mischievous cat names or even try finding the ideal alcohol-inspired cat name!
Like this post? Share or pin it for later!