I hope you will find the Maine Coon kitten you are searching for and bring him or her into their new and forever, loving home with you.
Finding a purebred cat is never an easy task, especially when you're looking for Maine Coon kittens for sale. If you want to find the perfect Maine Coon, located in the state of Iowa, you're in the right place!
The following list contains the top 4 reputable breeders located in Iowa. The Maine Coon breed is known for its longhair coat, affectionate personality, and, generally, for being large and cute.
Maine Coon Kittens For Sale In Iowa: List Of Breeders
Maine Coon cat breeders from the following list are all registered, reputable, ethical, and responsible breeders. Hopefully, you'll stumble upon Maine Coon kittens for sale in Iowa at the time of your search.
Breeder Name
Location
Official Website
Chemicoons Katmaindu
& Thorsgard

West Des Moines
chemicoons.wixsite.com/katmaindu2
One Cat MC Cattery
Cedar Rapids
onecatmainecoon.com
Stormytown Maine Coons
Storm Lake
stormytown.com
Black Monarch
Maine Coons

Des Moines
blackmonarchmainecoons.homesteadcloud.com
1. Chemicoons Katmaindu & Thorsgard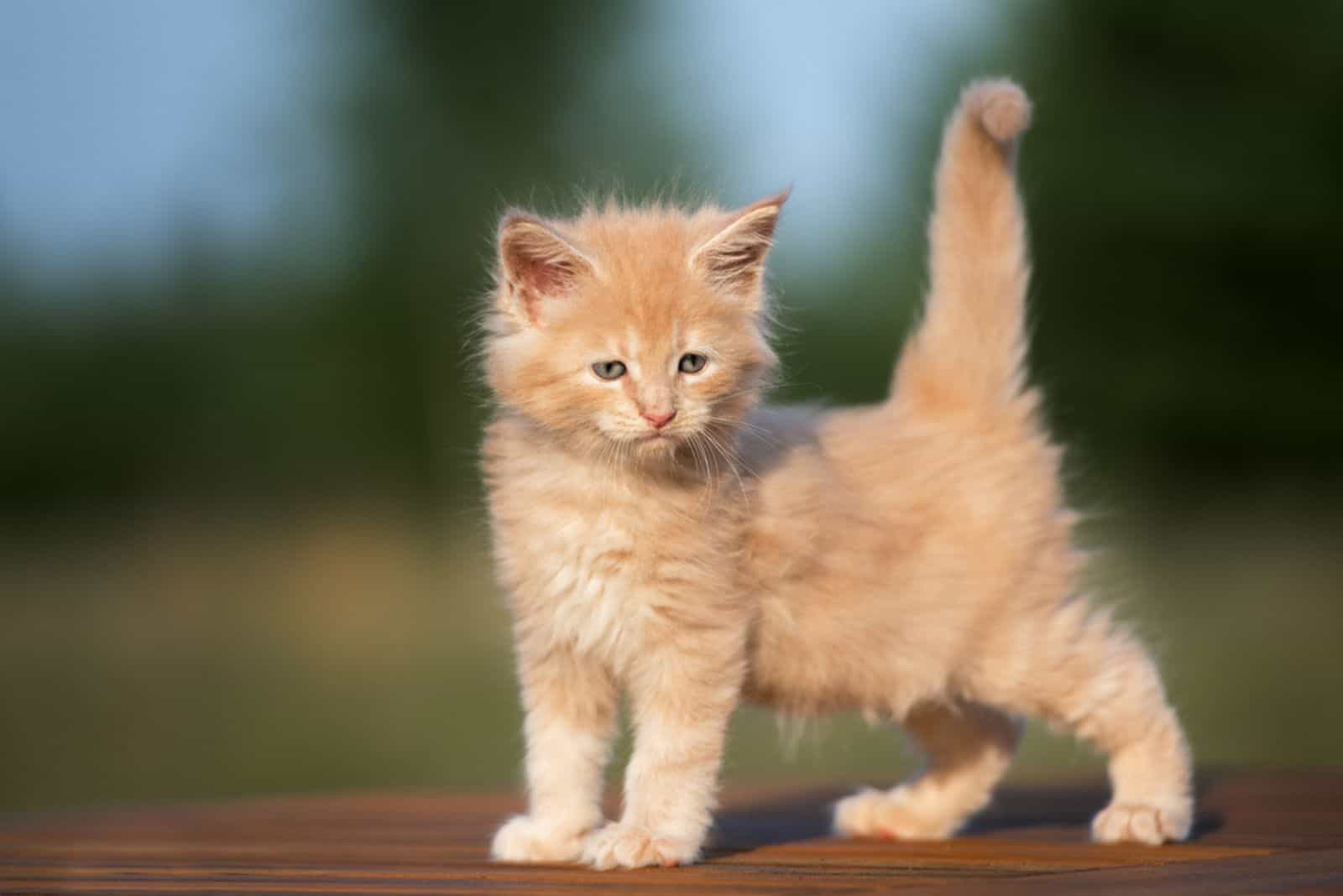 📍 West Des Moines
The Katmaindu Cattery was established in 1989 when they started breeding Maine Coon cats. They were (and still are) registered with CFA and competed in cat shows, making one of their female cats a grand champion.
Afterwards, these breeders expanded their breeding business onto Abyssinians and Norwegian Forest cats.
The main goal of this cattery, and all other ethical and registered catteries, is health. They want to ensure that you receive healthy, well-adjusted, and happy kittens.
They show their cats in the Cat Fanciers' Association nowadays as well. All their kittens are thoroughly examined by a veterinarian and will be healthy, vaccinated, and neutered/spayed by the time you come to pick them up for adoption.
You can find more information about the cattery and their Maine Coon kittens on their official website, linked below.
Breeder Info:
Phone Number: 515-225-9387
E-mail: [email protected]
Website: Chemicoons Katmandu & Thorsgard
2. One Cat Maine Coon Cattery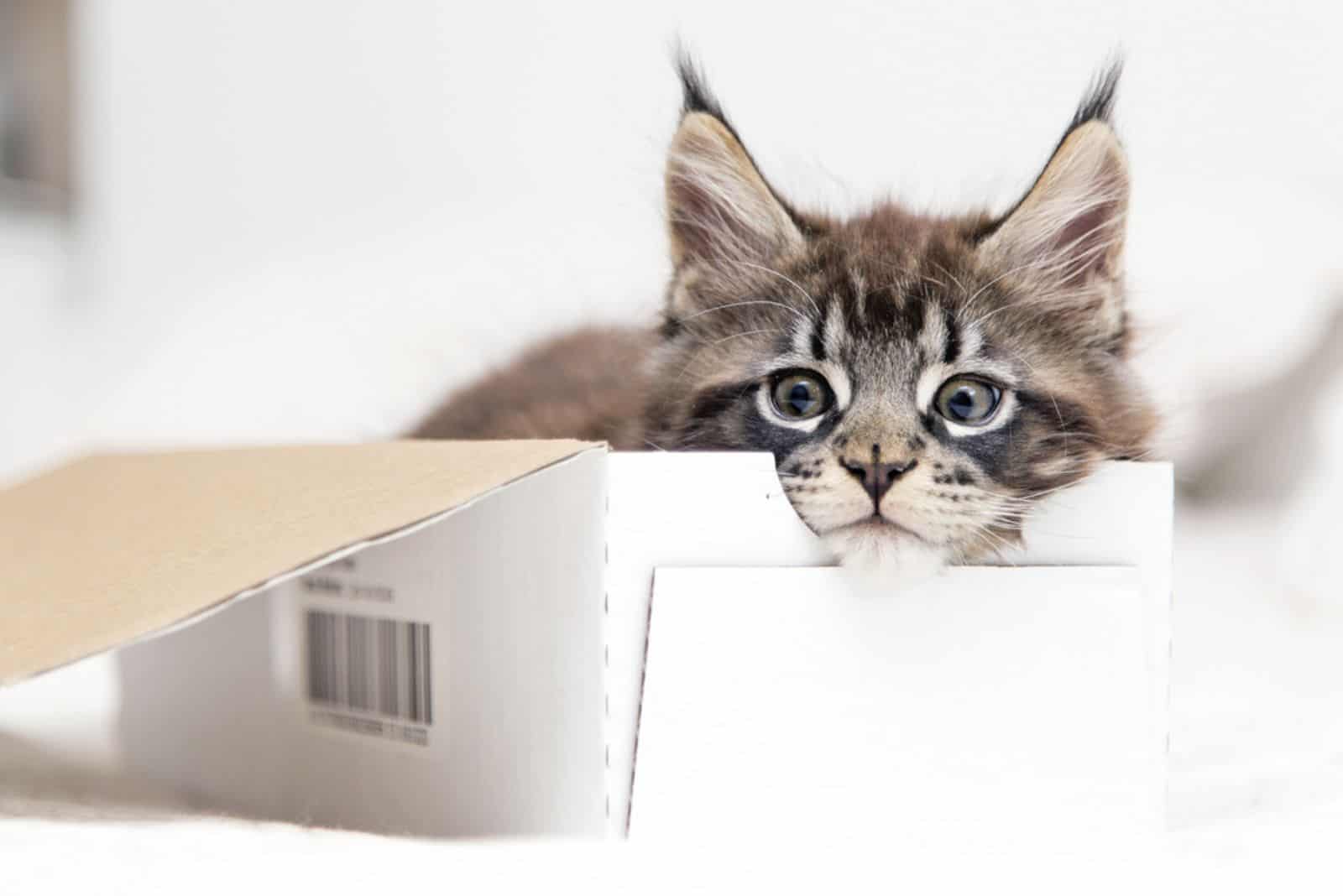 📍 Cedar Rapids
One Cat Maine Coon Cattery doesn't provide much information about them on their official page, but after doing some research about them, I found nothing but praise. They have been in the breeding business for more than 20 years.
You can also contact ACFA (American Cat Fanciers' Association) to find out more info about this cattery. These breeders have had many champion cats go through their cattery.
They always look for top-quality males and females to ensure that their kittens are as healthy as they can be. You can check out their photo galleries to see all their past kittens, breeding cats, and info about planned litters.
Breeder Info:
Website: One Cat Maine Coon Cattery
Phone Number: 319-350-8151
E-mail: [email protected]
3. StormyTown Maine Coons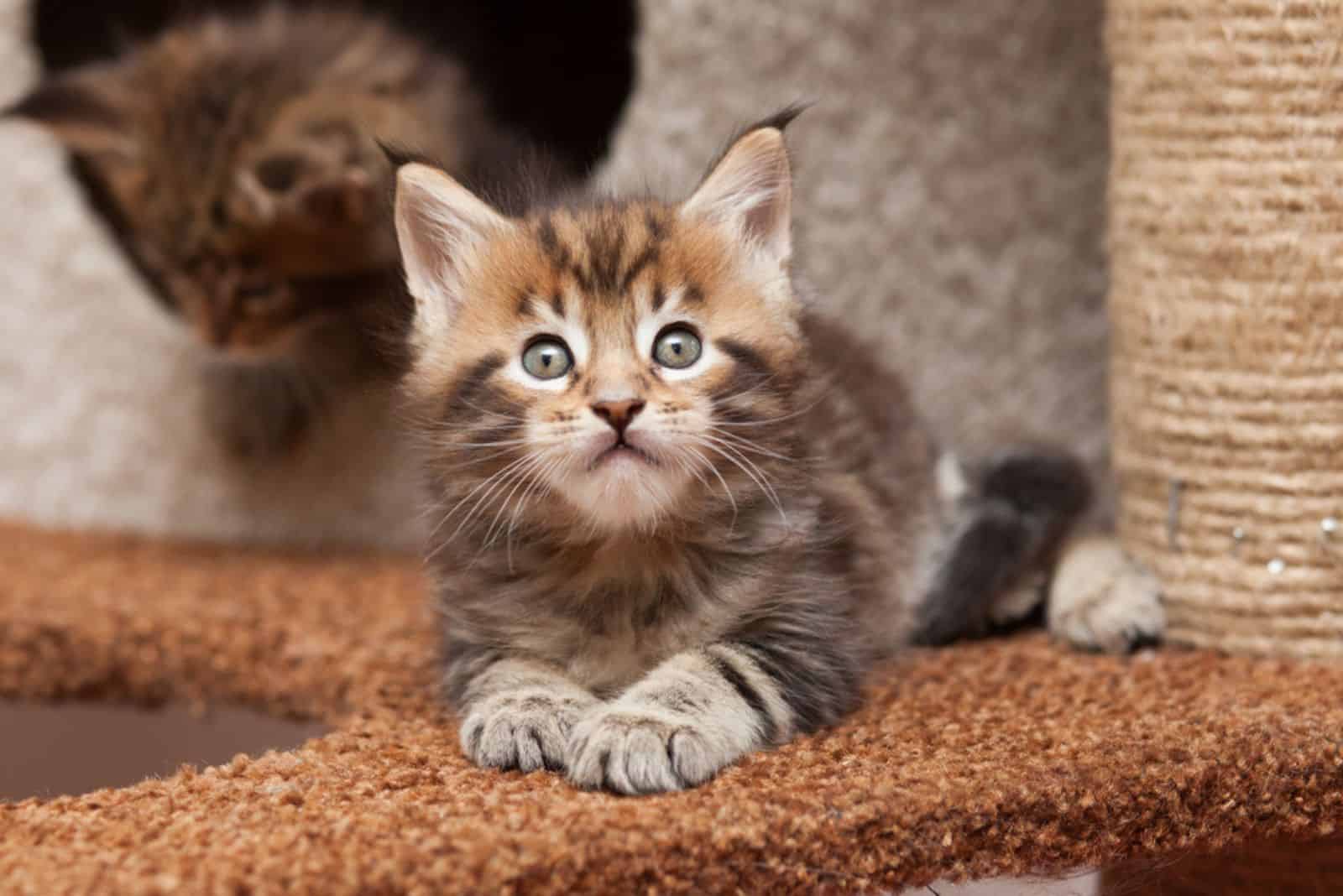 📍 Storm Lake
I really liked this cattery from the moment I clicked on their official website. They are strongly against scams and scammers, and they have a very nice warning sign on their front page.
The breeders at Stormytown encourage potential owners to contact them with any inquiries. This cattery is proud to present its CFA champions and other breeding cats. They love being a small cattery and prefer quality over quantity.
They treat and nurture all their kittens the same, whether they're going to be house pets or show cats in the future. This CFA-registered cattery has had several wins in CFA cat shows, and they feel that their kittens are still show-quality.
Be sure to check their references on the website, so you can see other people's reviews as well.
Breeder Info:
Website: Stormy Town Maine Coons
Phone Number: 712-299-0583/ 712-732-4981
E-mail: [email protected]
4. Black Monarch Maine Coons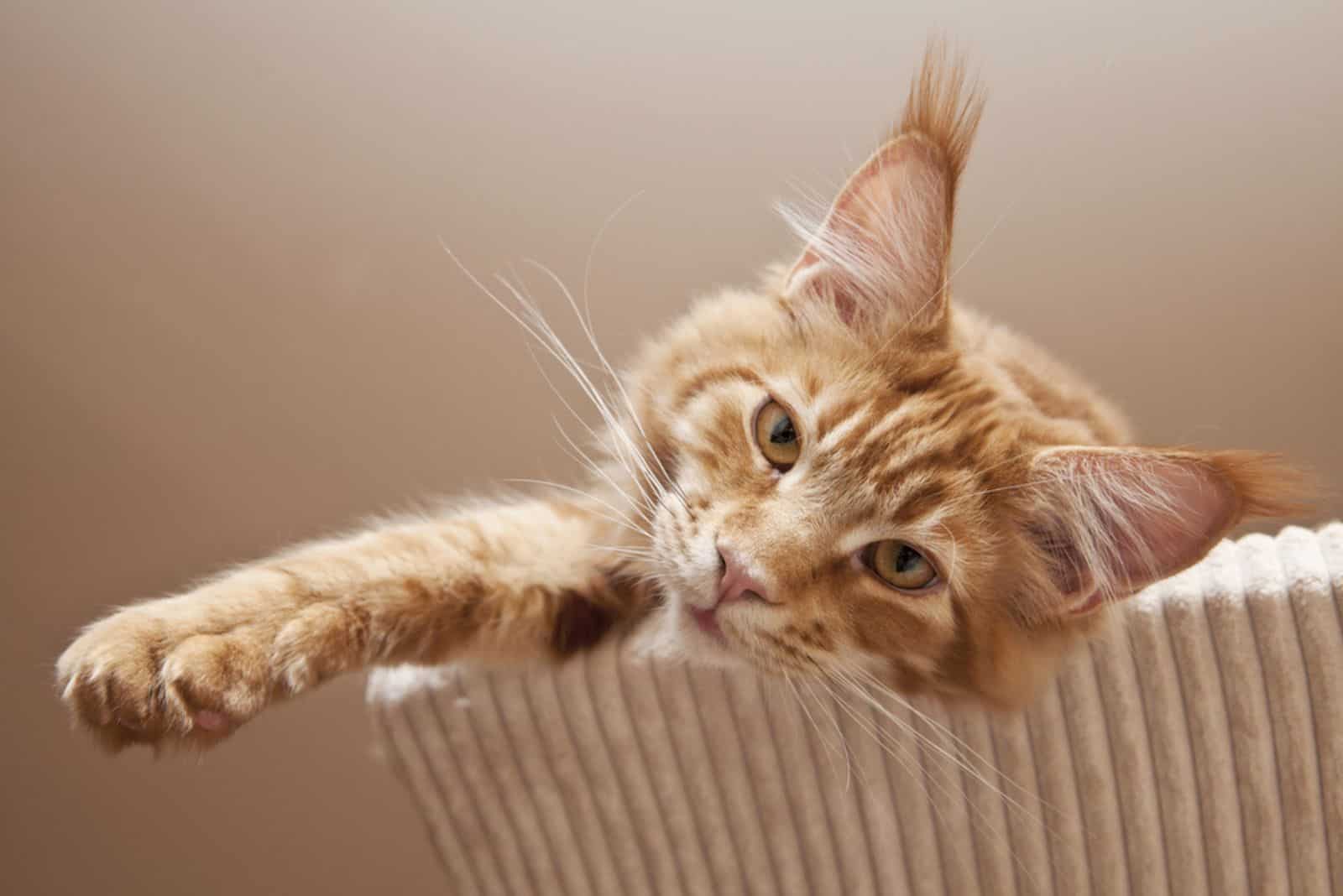 📍 Des Moines
The breeders at Black Monarch Maine Coons are hobby breeders with lots of experience. They are TICA-registered breeders who put all their focus on their kittens' health.
They have selected bloodlines imported from reputable European breeders. You can see info and photos of their males and females, as well as their kittens. They raise their kittens as their own pets inside their home.
The kittens are ready for adoption around 10 to 12 weeks of age, at which time they'll be well-adjusted, socialized, vaccinated, spayed/neutered, registered, and vet-checked, and will come with a health guarantee.
Their pet Maine Coons cost $2000. Check out their photo galleries to see their past litters and upcoming ones.
Breeder Info:
Website: Black Monarch Maine Coons
Social Media: Facebook page
Phone Number: 515-974-9372
Closing Thoughts
To sum up, I hope you'll be lucky and that one of the top 4 breeders from this list will have available kittens for sale at the time of your search.
Always look for responsible breeders, those with good reviews, and most importantly, registrations. It won't be easy, but it's worth the effort. Once you find a registered, ethical, and reputable breeder, you know that the kitten you adopt will be healthy.
Health is the most important factor, and that is the main trait all responsible breeders share; they all focus primarily on the kittens' health. All in all, I hope this article helps you in your decision-making process or, at least, guides you to the right place.
Related Articles:
• 6 Top Maine Coon Cat Breeders In Missouri
• 10 Best Maine Coon Breeders In Wisconsin