The Munchkin cat breed is one of the rarest cat breeds, but still, they have managed to gain popularity. They're characterized by very short legs, which has divided the opinions of many cat lovers.
Because of their short legs, Munchkin cats may have different health issues, which is why some people are against breeding these cats. So, that may be the reason why they're so rare.
However, Munchkins are adorable cats whose short legs don't stop them from being energetic and playful little pets.
Unfortunately, there aren't a lot of registered Munchkin cat breeders across the UK but worry not, because I'll provide you with some alternatives too.
Munchkin Cat Breeders In The UK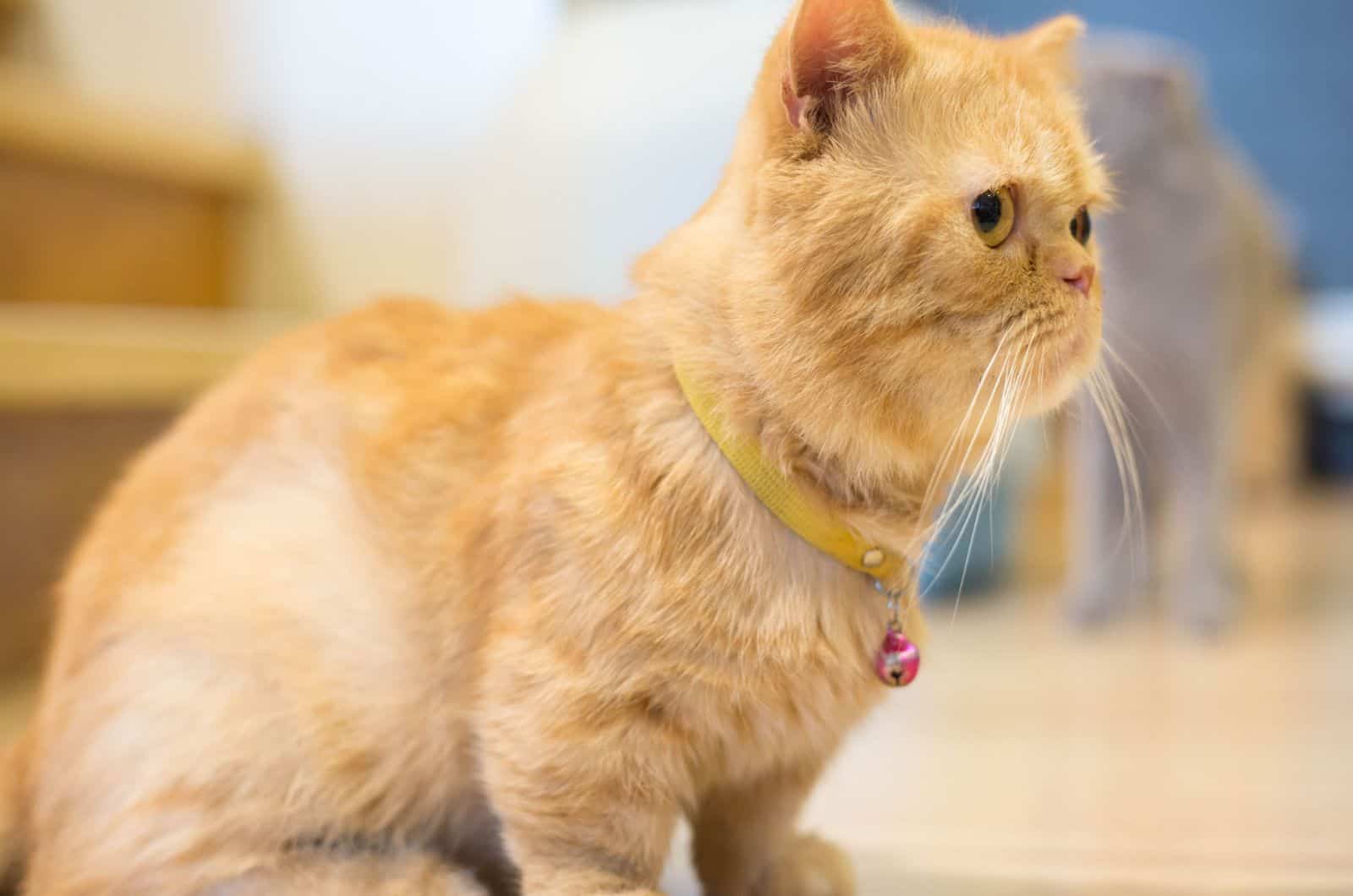 Read this article and check out these licensed Munchkin breeders and other places where you can look for Munchkin cats for sale in the UK!
Yelena is a professional licensed Munchkin and Sphynx breeder located in Portsmouth. You can check her available kittens on her profile on the website Pets4homes.
Her kittens are adequately vaccinated, microchipped, dewormed, health-checked, and litter trained.
Yelena ensures that her kittens are well-socialized and that her kittens are registered with The International Cat Association (TICA). So, go to Pets4home and check out her profile!
Breeder Info
The Rug Huggers is a breeder that provides you, not with Munchkin cats as such, but even better – Minuet kittens, also known as Napoleon cats.
This mixed breed originated from a long-haired Munchkin and a Persian cat, making the breed even rarer than purebred Munchkins. Minuets are also referred to as miniature or teacup Persian cats.
The kittens from this breeder are sold as pets only, and each kitten receives a proper vet check, microchip, vaccinations, and dewormer medications. The kittens are also litter trained and come with 4 weeks of pet insurance.
So, check out Rug Huggers, and who knows, maybe you will fall in love with these stunning Minuet cats.
Breeder Info
| | |
| --- | --- |
| Location | Wickford, Essex, UK |
| Phone number | 01268 573 772/07740 371777 |
| E-mail | [email protected] |
Where Else Can You Look For Munchkin Kittens For Sale In the UK?
The main problem with Munchkin cats is that they are very rare; therefore, there aren't a lot of reputable catteries in the UK which breed them.
However, if you desperately want this playful short-legged kitty to be your best friend, here are some websites that have Munchkin cats for sale in UK:
You can find a lot of standard and non-standard Munchkin cats for sale on these two sites.
The breeders selling their kittens on these sites usually raise them at home. However, most breeders have their kittens registered with TICA and CFA. Moreover, you can find available Munchkin kittens and cats in a variety of colors and patterns.
So, if you want a sweet little Munchy, check out these websites and find yourself the perfect one!
Additionally, you can also look for Munchkins in adoption and rescue centers. You'd be surprised how many purebred cats and kittens may be there.
If you're lucky, you might find your furry friend in a rescue center. If you do, not only will you provide an abandoned kitty with a loving home, but the expenses will be way less than when buying from registered breeders.
Here Are Some Interesting Facts About Munchkin Kitties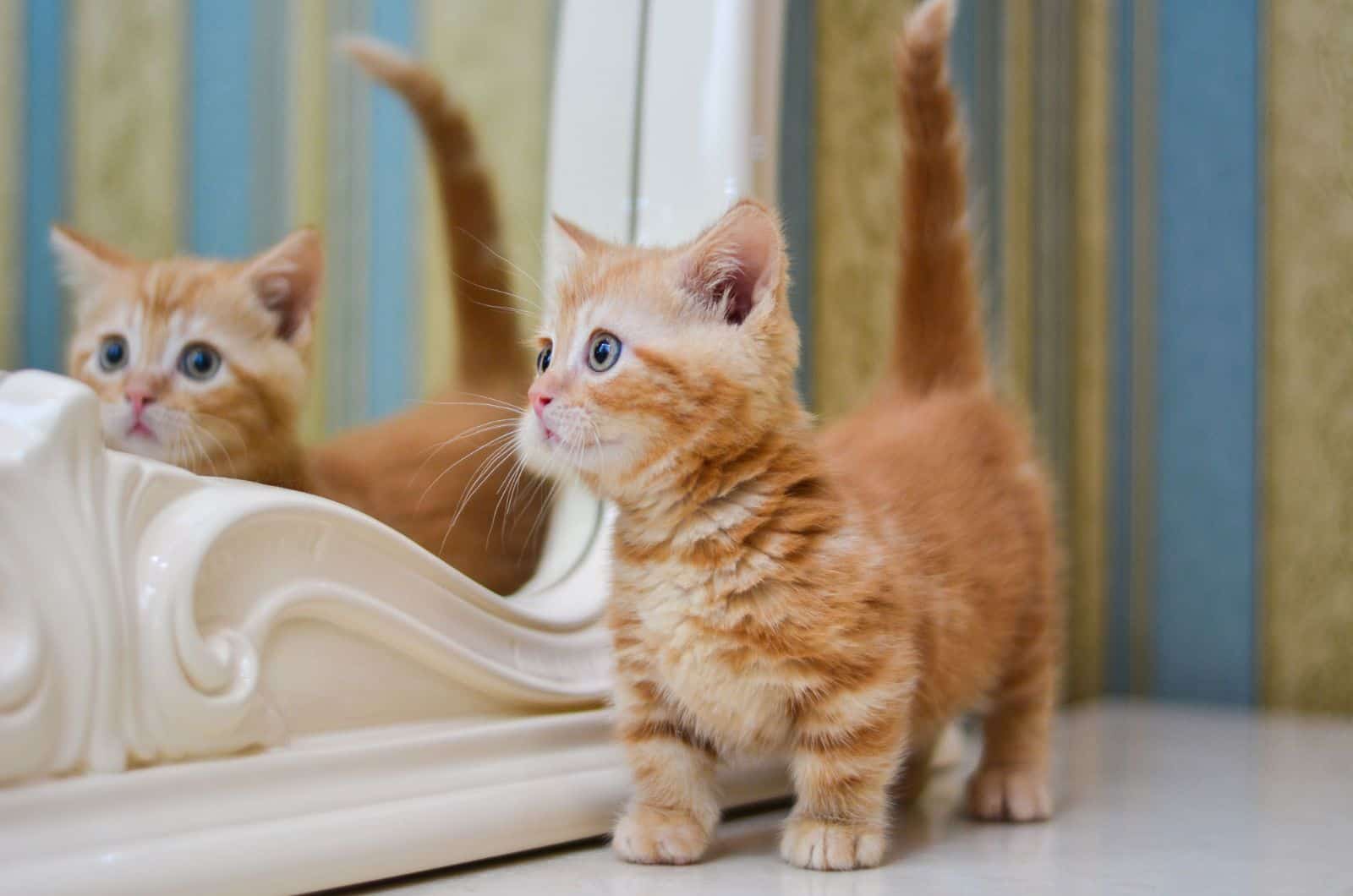 • Munchkin cats were recognized in the 1990s and are one of the rarest cat breeds.
• A Beautiful munchkin breed has short hind legs due to a genetic mutation.
• Munchkin cats are the world's shortest cat breed.
• The Munchkin cat is one of the most popular short-legged breeds.
• These lovely kitties may appear with different coat lengths, as well as colors and patterns.
• Munchkins are very playful, energetic, and intelligent, making it easy to train and socialize them.
• These short-legged cats got their name after the miniature creatures in the Wizard of Oz.
• Regardless of whether Munchkins have short or long hair, grooming these cats is very easy.
• Munchkin cats are friendly, making them perfect for families with children or other pets.
• These cats are very playful, and despite their short legs, they're fast like ferrets. So, it's good to provide them with different cat toys, as well as scratching posts.
• Ensure you provide your Munchy friend with top-quality cat food.
How Much Do Munchkin Kittens Cost?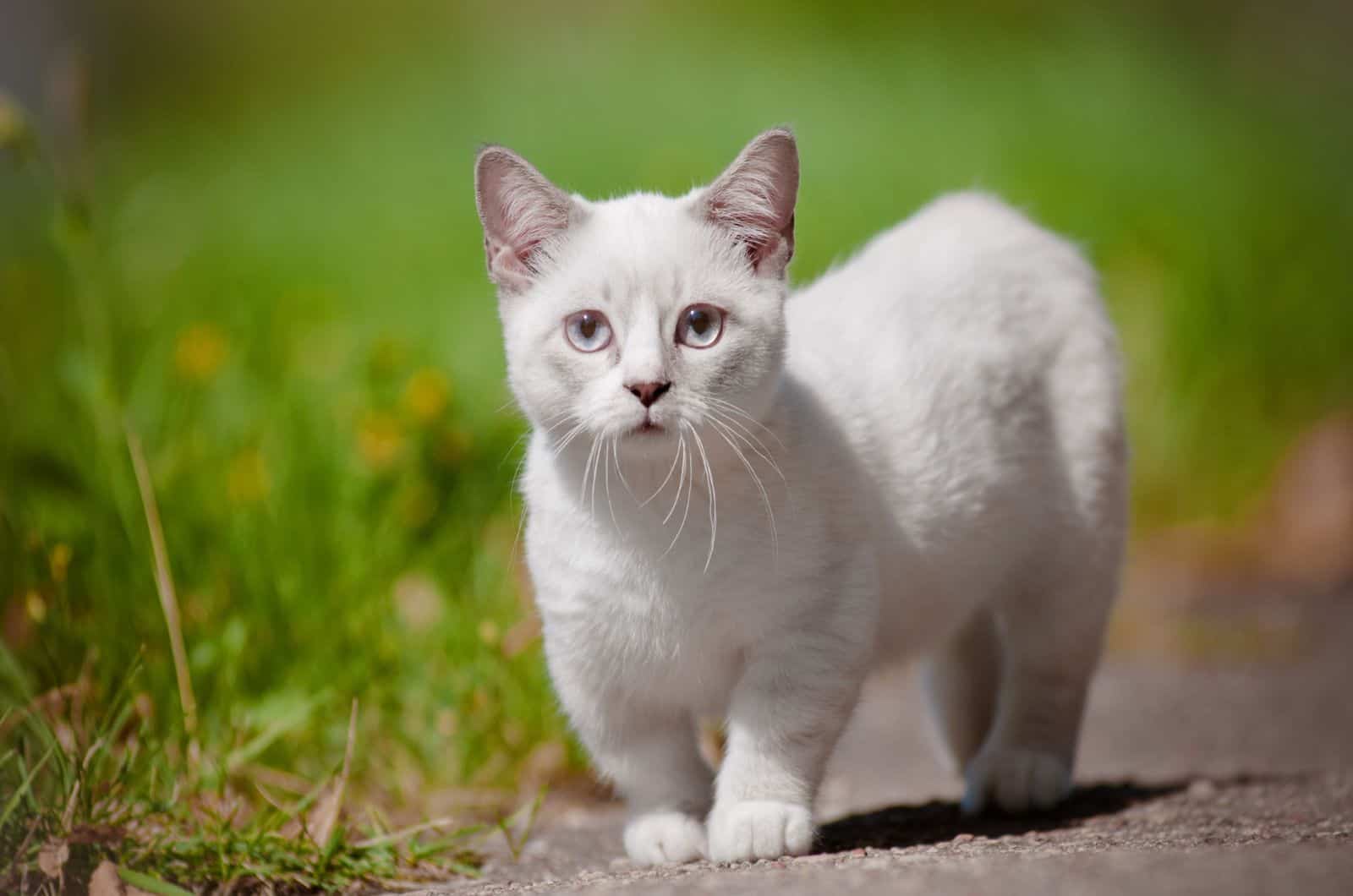 The price of a Munchkin kitten may depend on several factors, including coat type, color and pattern combination, bloodline, quality type, ear type, gender, etc.
The average price of a Munchkin kitten may range from $500 to $2000 or even more.
However, you should be aware that the cost of a Munchkin cat only starts to grow after you get one.
After purchasing the kitten, you have to provide it with all the necessary supplies and proper health care if you want to be a responsible Munchkin cat parent.
FAQ
Do Munchkin Cats Make Good Pets?

Besides having an interesting appearance, Munchkin cats also have easygoing personalities. They're playful and energetic but also lovely and sweet.
Munchkins are very easy to train and socialize, so they're perfect indoor cats who get along well with both children and other pets.
What Is The Munchkin Cat's Lifespan?

Despite having many health problems linked to their short legs, Munchkin cats are a generally healthy breed, and they can live 12-15 years.
Of course, these cats may develop health issues that are characteristic for many other cat breeds.
Do Munchkin Cats Need A Lot Of Attention?

Munchkin cats need a decent amount of attention because they're always energetic and active.
Therefore, make sure you play with your Munchy often. It's also important to provide your Munchkin with interesting cat toys that will keep the cat busy when you're not there.
What Colors Are Munchkin Cats?

Munchkin felines may appear in different coat types and coat colors and patterns.
So, these cats may appear in colors such as white, brown, red, cream, gray, lavender, and black; and the following patterns: tabby, calico, colorpoint, tuxedo, bicolor, and tortoiseshell.
Do Munchkin Cats Stay Small?

Munchkin cats stay small because their short legs are a distinctive feature caused by a genetic mutation that makes them shorter than an average normal cat.
Final Thoughts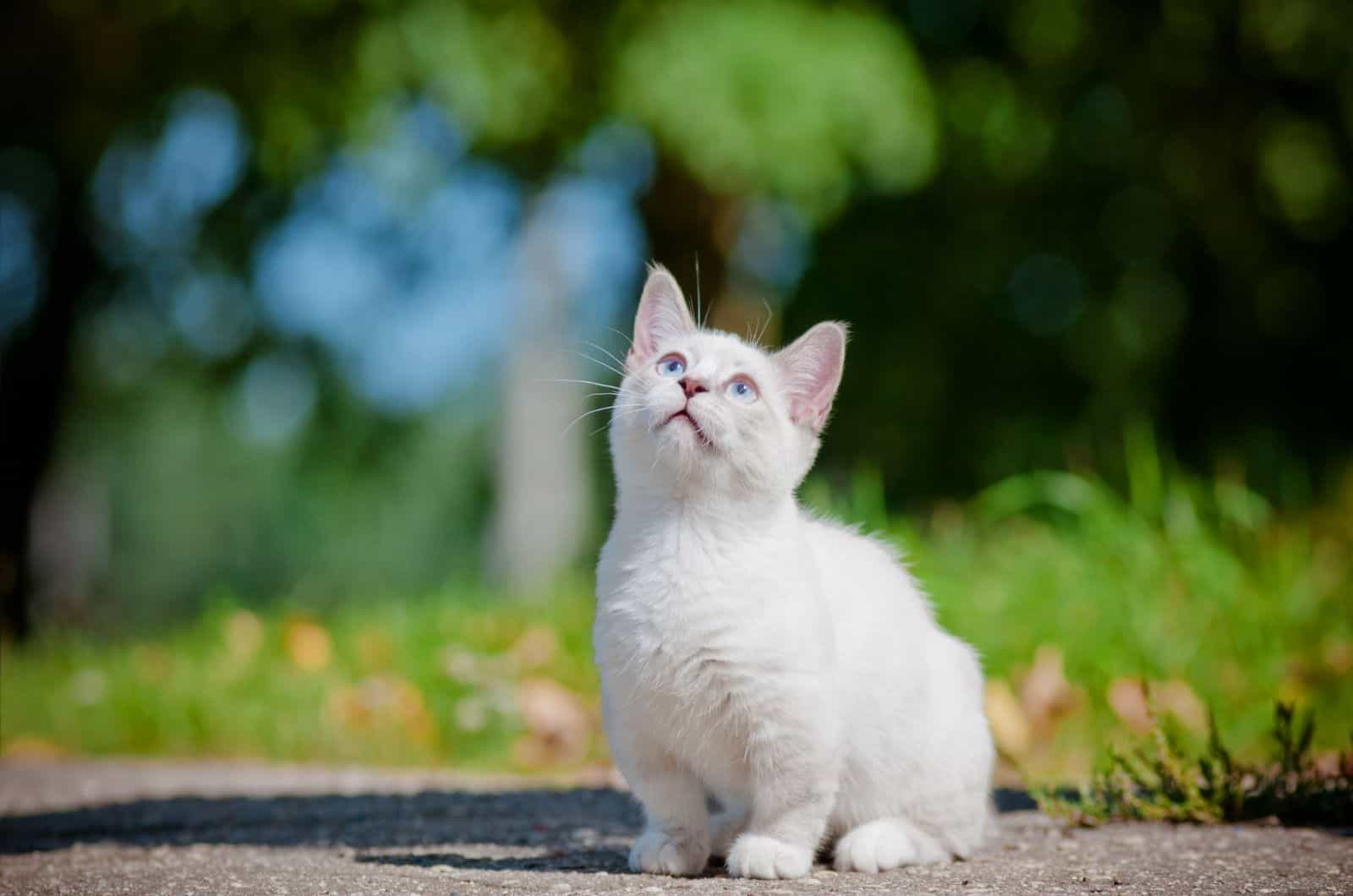 Munchkin cats are famous for their short legs and they're shorter than an average normal cat. Although they have lovely personalities and higher energy levels, these sweet cats are prone to different health problems due to their short legs.
This is why many professionals are against breeding Munchkin cats, which may be the reason for their rarity.
If you're a Munchkin cat lover looking for a perfect furry friend, this article provides you with two licensed breeders that have Munchkin cats for sale in the UK.
However, if you don't find kittens there, you can also check out the websites I provided in this article or look in adoption and rescue centers.
Before getting this cat, I suggest you learn everything you need to know about the Munchkin cat breed. This article provides you with some of the most interesting facts about these cats to help you with that!
Related Content
• Munchkin Cat Breeders In New Jersey: Read And Find Out!
• Munchkin Cat Breeders In Michigan: Breeders List
• 3 Best Munchkin Cat Breeders In North Carolina – Check It Out!
Like this post? Share or pin it for later!