As Ragdoll cats are one of the most popular cat breeds, many people are looking for reputable Ragdoll breeders.
The main reason why it is so important to look for reputable breeders is to be sure that you are paying for a purebred Ragdoll that has been raised in perfect conditions and provided with all the necessary health care.
Most people look for high-quality Ragdoll cats, especially if they plan on starting a breeding program or competing in cat shows.
If you're one of these people, or if you just want a purebred ragdoll to be your pet friend, and if you live in London or near, then this article is for you!
Keep reading and check out all the information about the best Ragdoll breeders in London and nearby.
Best Ragdoll Kittens For Sale In London
Ragdoll cats and kittens are in high demand nowadays, and that's no surprise!
These larger cats are characterized by a beautiful long coat that comes in different color and pattern combinations.
The main characteristic of purebred Ragdoll cats is their deep blue eyes, which simply make you fall in love.
So, if you have fallen for their unique appearance and lovely personality, I will provide you with the best Ragdoll breeders in London or nearby!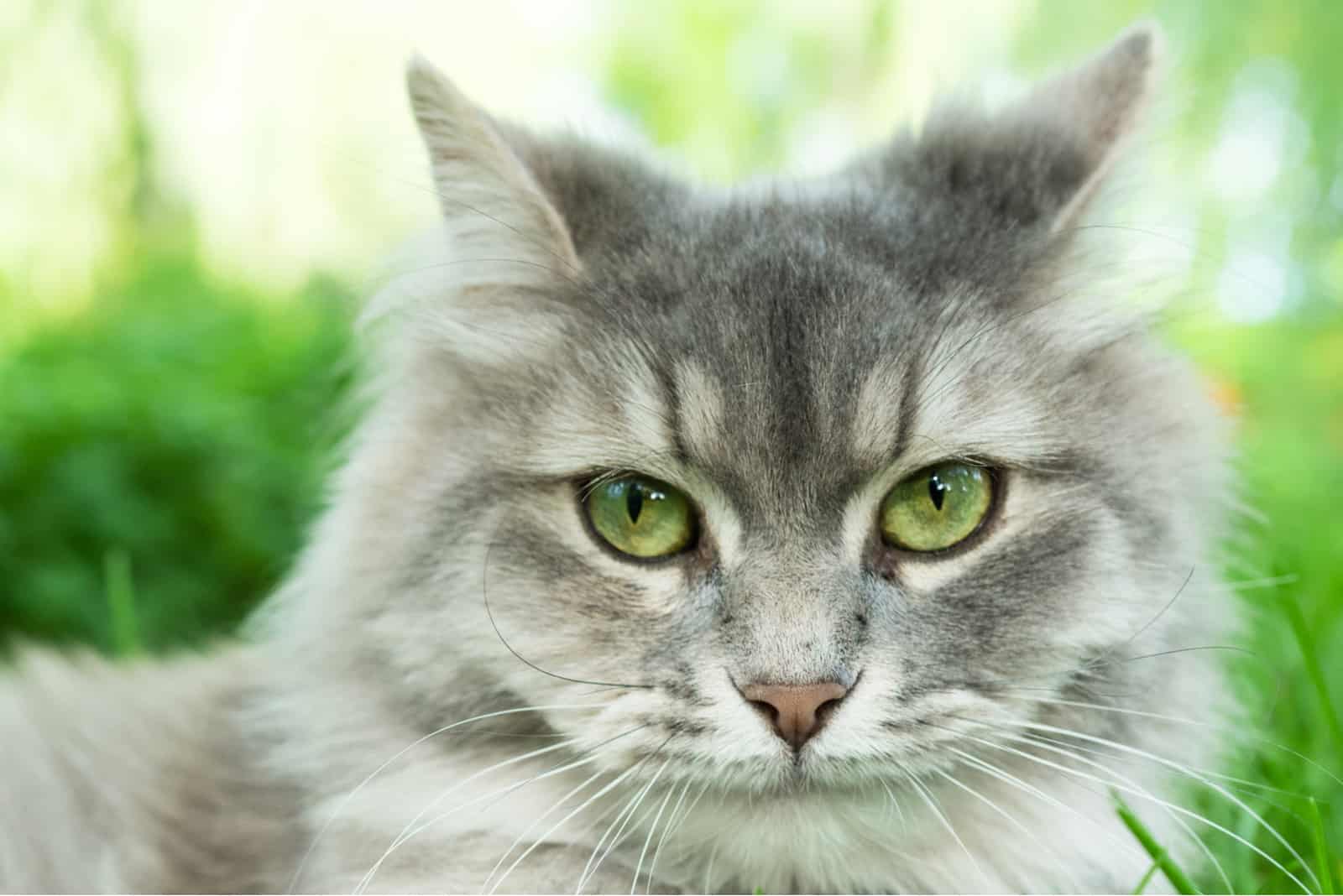 📍Eltham, London, UK
AngelRags has been in the breeding business since 2015. Since then, they have been producing the best breeding quality kittens with the appearance and personality according to the Ragdoll breed standard.
The cattery provides its healthy kittens with exceptional care and a lot of love and affection. Their cats and kittens live in their house, whereas the male cats are separated in their rooms.
The cattery pays special attention to the bloodline of their cats and kittens; and they offer their customers Grand Championship Bloodline kittens.
Besides that, the kittens that are ready for their future forever homes have received vaccinations and deworming medications and are vet-checked and microchipped.
That's not all, because if you choose the kitten from AngelRags, you'll also get 4-week free insurance, a pedigree certificate, GCCF registration, and all the necessary information for the new owner.
This is a great opportunity, so check them out and feel free to make a phone call or email them if you have any questions.
Check Out And Contact The Breeder
• E-mail: [email protected]
• Phone number: 02088506918
• Website: https://angelrags.co.uk/
Best Ragdoll Breeders Near London
In case you cannot find available kittens from Ragdoll breeders in London, don't worry, as I've got you covered!
Luckily, most breeders ship their kittens to other locations. So, if there are no available kittens in London, check out the following Ragdoll breeders near London.
If you find the perfect kitten for yourself in one of them, most of these breeders can arrange the delivery of the kitten. Of course, if you prefer to see the kitten in person, you can always go and visit the breeder.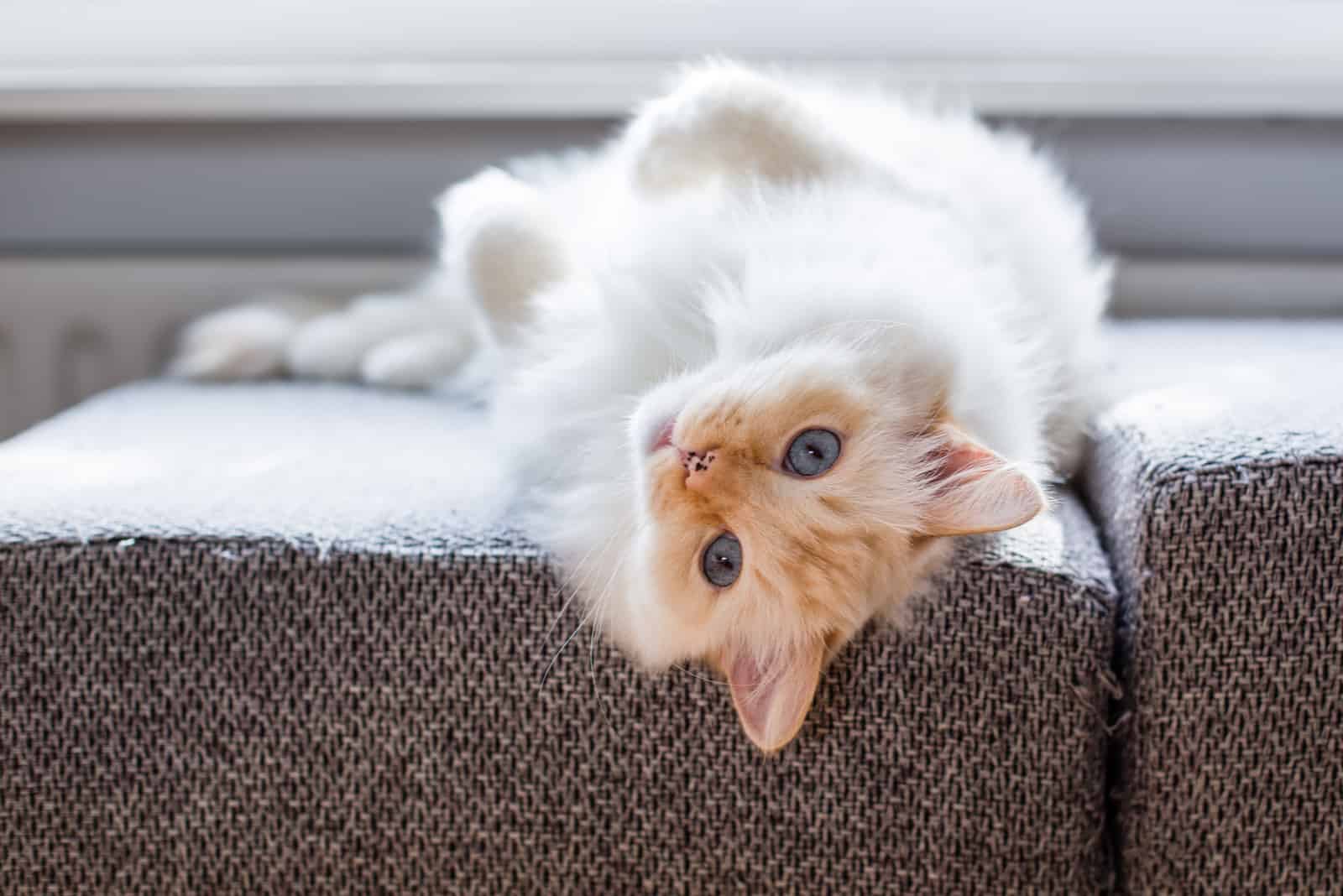 📍 Bromley, Kent, UK
Dollypurrs is a small hobby breeder of pedigree Ragdolls located in Kent, UK. The reason why you can trust this breeder is because it is a member of Governing Council of the Cat Fancy (GCCF), and Progressive Ragdoll Breed Cat Club (PRBCC).
That means that the breeder produces and raises the kittens according to the breed standard.
The main goal of this breeder is to produce the best kittens of the Ragdoll breed standard and to improve their health.
Their cats live in their home, where they receive full attention. The cats are trained and socialized from a young age so that they will be ready for their future families.
As far as colors and patterns are concerned, this breeder offers Ragdolls in the following combinations: Seal colorpoint tabby mitted, blue colorpoint, seal colorpoint, and high mitted blue-bicolor.
They care a lot about the bloodline of their cats and kittens, and today they're proud to have kittens with a Grand Championship bloodline.
Furthermore, both breeding cats and kittens are provided with the best health care. So, the breeding cats are tested negative for genetic diseases, HCM and PKD, and the kittens are fully checked, dewormed, and vaccinated before leaving the cattery forever.
If you choose a kitten from this cattery, you'll have a top-quality Ragdoll kitten that is completely healthy and well-socialized. But before that, go check out their website and available kittens, and feel free to contact them for further information.
Check Out And Contact The Breeder
• E-mail: [email protected]
• Phone number: 07920838093
• Website: https://dollypurrs.co.uk/
• Facebook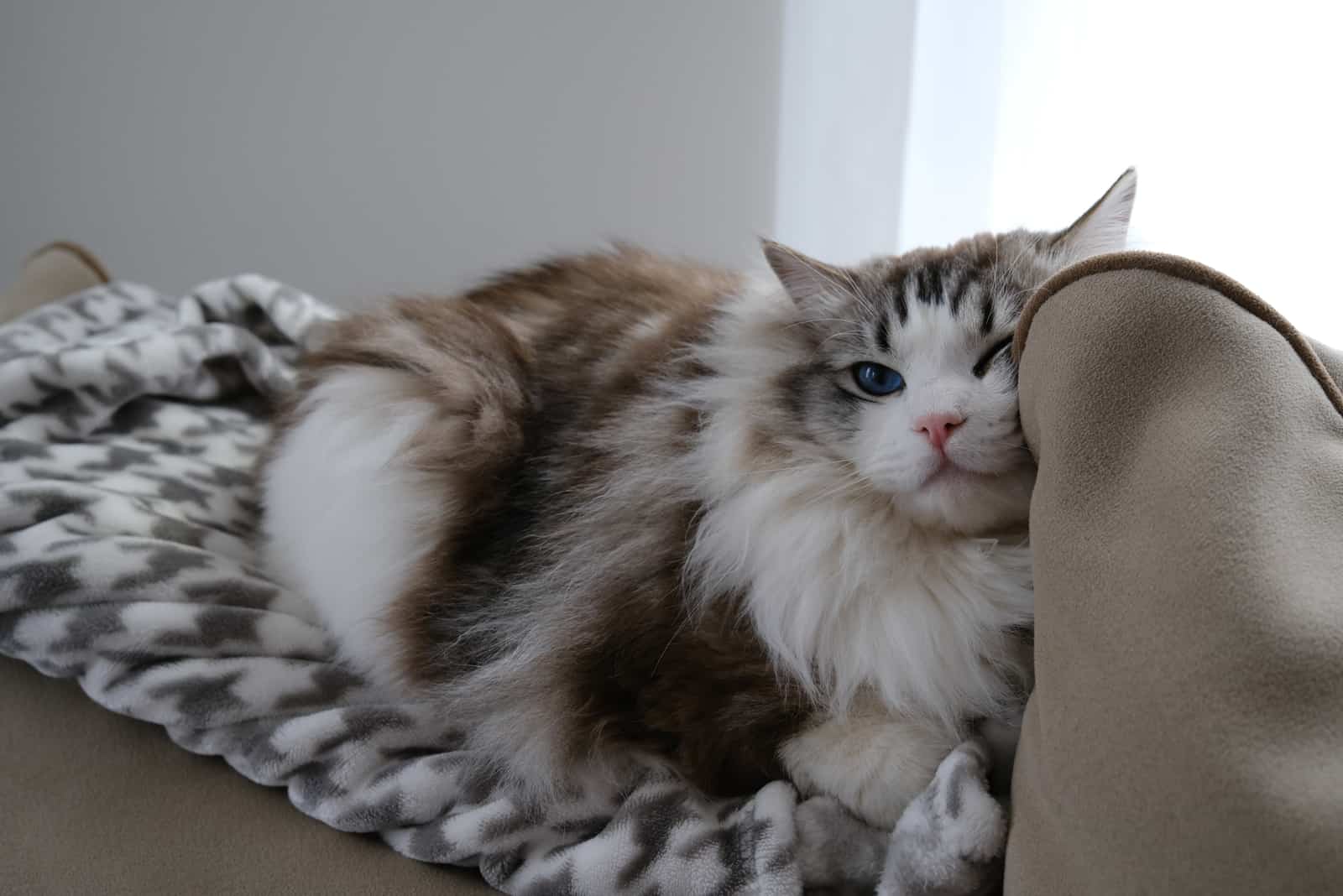 📍 Shabbington, Buckinghamshire, UK
Rock n Roll Ragdolls is a GCCF and TBRCC registered breeder that produces pedigree Ragdoll kittens.
Their breeding cats and kittens are all from traditional Ragdoll lines because they want to provide their customers with top-quality Ragdoll kittens.
They also make sure that their kittens are raised in the best possible conditions. Therefore, they live in the family home where they're raised with a lot of love and attention.
The main goal of this breeder is to socialize their kittens so that they're well-behaved and litter trained when they leave the cattery.
Additionally, all their kittens are health checked, dewormed, microchipped, and vaccinated, so you just have to continue providing the kitten with the best health care.
This cattery is a perfect choice for a family pet, especially if you have other pets because these beautiful Ragdoll kittens are raised in a home along with other cats and dogs.
Check Out And Contact The Breeder
• E-mail: [email protected]
• Phone number: 07711895911
• Website: http://www.rocknrollragdolls.co.uk/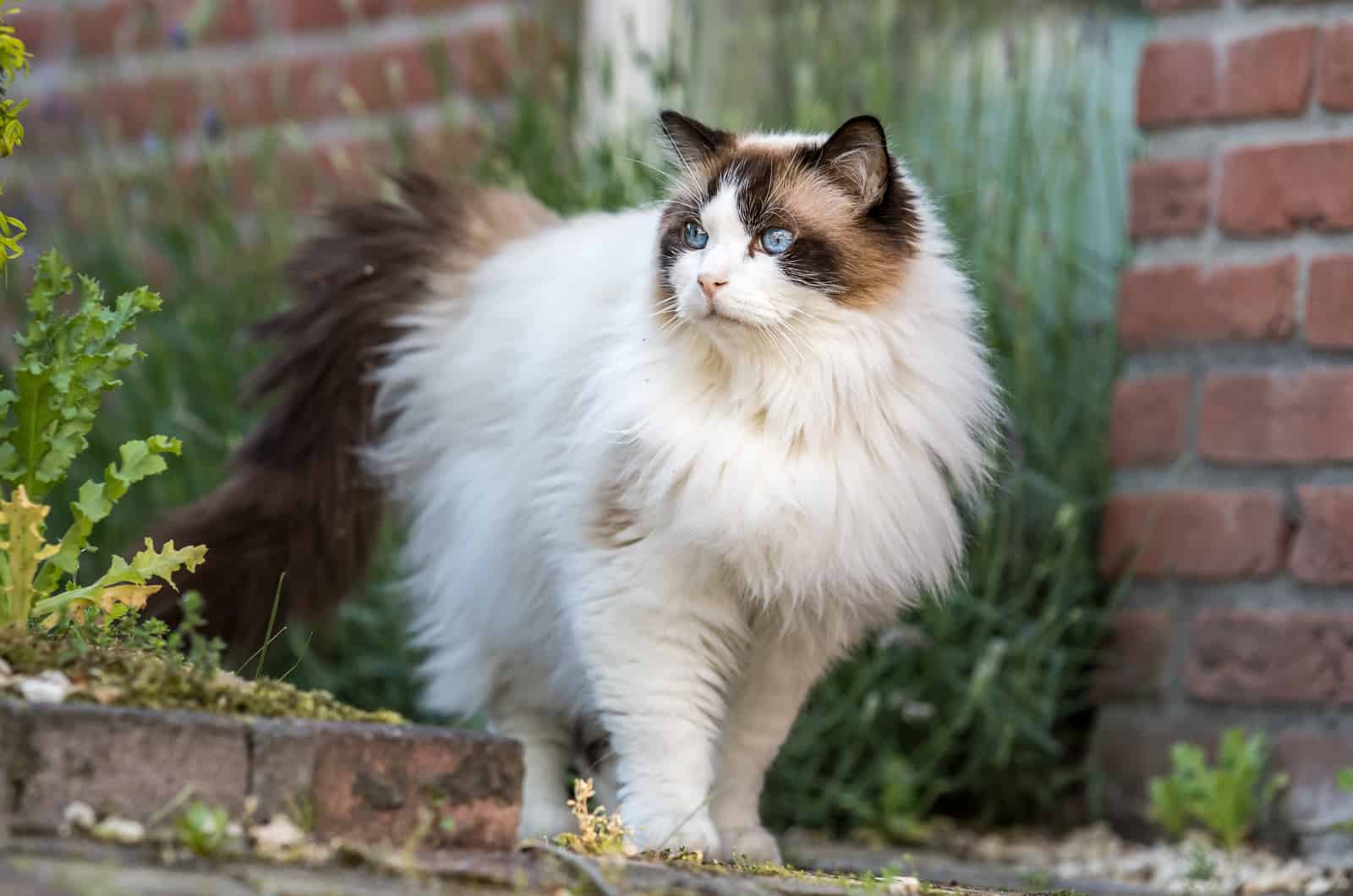 📍 Kent, UK
Pearldolls Ragdolls is an "Outstanding Cattery" according to The International Cat Association (TICA). Additionally, the breeder is also registered with the Governing Council of the Cat Fancy.
What makes this breeder so trusty is that, apart from being registered with these cat organizations, their goal is to breed their Ragdoll cats according to the breed standards and rules.
Therefore, their cats and kittens live in their house where they can move freely, and they're provided with the best health care and nutrition. They want their cats to be comfortable, so they consider all their Ragdolls to be part of the family.
If you want to provide one of their Ragdoll kittens with a new home, you should know that the kittens are fully vaccinated, vet-checked, and tested negative for HCM. The breeder also provides you with 4-weeks of free insurance for the kitten.
If you want to know more, I suggest you check their website or contact them to get more information or make arrangements.
Check Out And Contact The Breeder
• E-mail: [email protected]
• Phone number: 7770157777
• Website: https://www.ragdollcat.uk.com/
• Facebook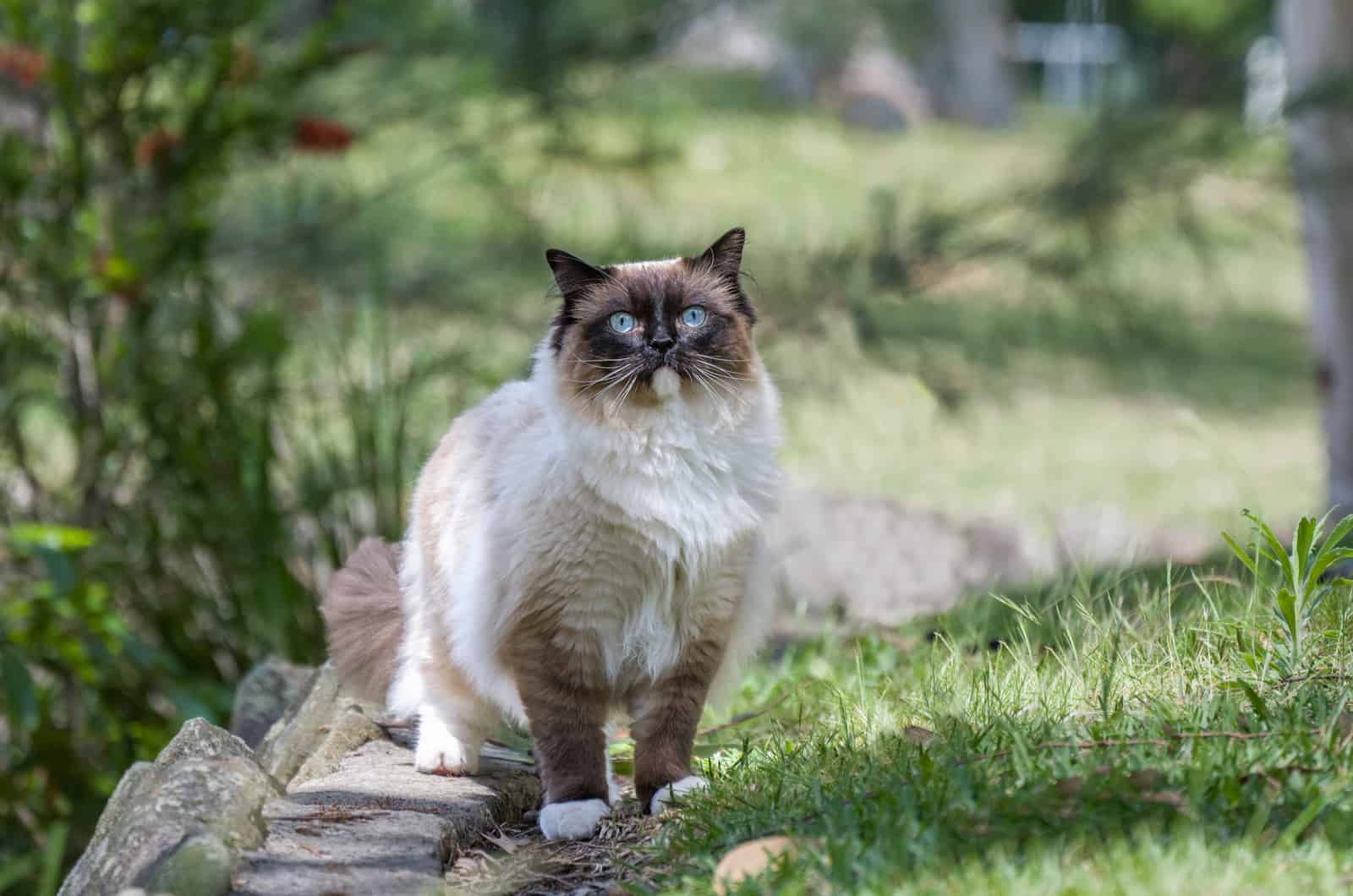 📍 Barry, South Wales, UK
Ragdoll Kittens UK is a cattery registered with The British Ragdoll Cat Club, and all of their kittens are GCCF registered.
The main goal of this breeder is to produce top-quality Ragdoll kittens to make many cat owners happy.
Until then, they raise the Ragdoll kittens in their home as a part of their family, where they can move freely but are always under supervision, as they should be.
Furthermore, they provide their cats and kittens with the best nutrition, such as Felix Kitten Food and Royal Canin dry food. Besides that, they pay for special veterinary care to care for the cat's health.
The best thing is that, for serious enquiries, this breeder offers a kitten delivery service that needs to be arranged in advance.
So, this is a perfect breeder for everyone who cannot find Ragdoll kittens available in their hometown or for those who can't travel to get their kitten.
For more information, you can check the breeder's website and contact them for everything that you want to know!
Check Out And Contact The Breeder
• E-mail: [email protected]
• Phone number: 07586970014
• Website: https://ragdollkittens.co.uk/
• Facebook
Ragdoll Cat Breed Overview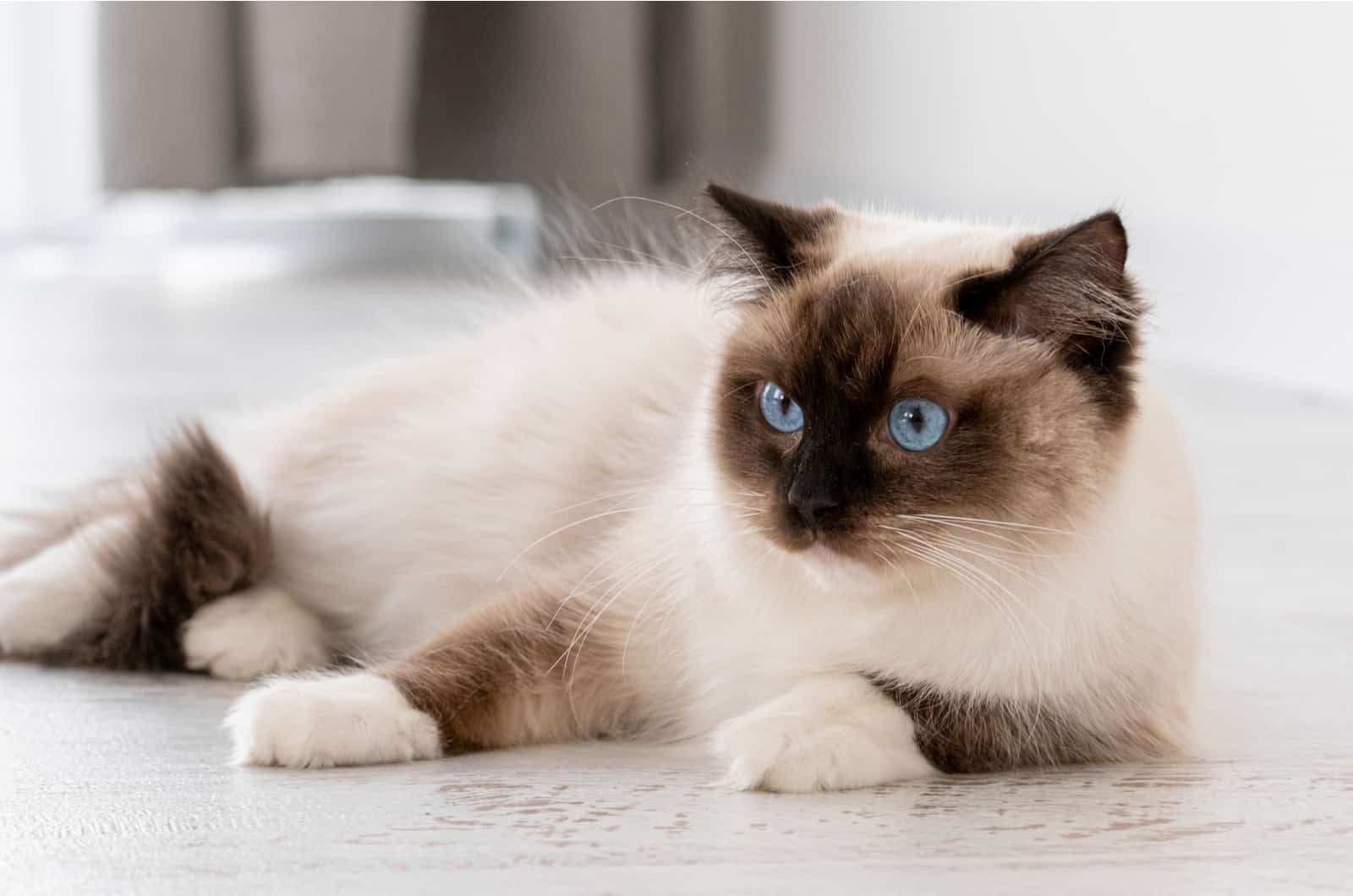 Before you get a Ragdoll cat or kitten, check out this short breed overview to make sure it's the right decision!
Appearance
Ragdoll cats are larger cats with muscular body structures. The two most famous characteristics of this breed is its long and fluffy coat and blue eyes.
Their coat is fascinating, mainly because it may appear in colors such as seal, blue, chocolate, red, cream, white, and lilac. These colors are often combined with five possible coat patterns: colorpoint, mitted, bicolour, along with lynx and tortie patterns.
Personality
Ragdoll cats are real babies. They're intelligent, friendly, and affectionate, and they simply adore cuddles. They're very loyal and dependent on their owners and will probably never leave you alone.
Ragdoll cats are playful, but they prefer lying down and cuddling, so their energy level is not very high.
If you don't train and socialize them on time, ragdolls may have behavior issues. However, with appropriate training, these cats can be desirable family pets, especially if you have children or other pets.
Health Condition
In general, Ragdoll cats are very healthy, and they may live up to 18 years. However, some health problems are common for the breed.
These problems include urinary tract issues, hypertrophic cardiomyopathy (HCM), and polycystic Kidney Disease (PKD).
Because of that, it's crucial to test Ragdolls for these diseases and to provide them with the best possible health care.
Grooming
Even though Ragdoll felines have long hair, they don't shed a lot due to the absence of an undercoat. Of course, they may shed a bit more during the shedding season.
Still, Ragdolls require weekly brushing to keep their fur in good condition, and an occasional bath is desirable.
Price
A Ragdoll cat's price usually depends on gender, breeder, color, registrations, and quality.
So, a Ragdoll cat may cost around £500 -£700 on average. Everything below this price may be a crossbreed, not a purebred Ragdoll cat.
However, if you want to get a Ragdoll kitten from a reputable breeder, these kittens are often registered with different cat organizations, meaning their price is higher.
Also, the rarer the color, the higher the price of a kitten. But, the most significant price difference can be seen in different cat qualities. So, check it out!
• Pet quality – £500-£900
• Show quality – £900-£1400
• Breeder quality – £1400+
Final Thoughts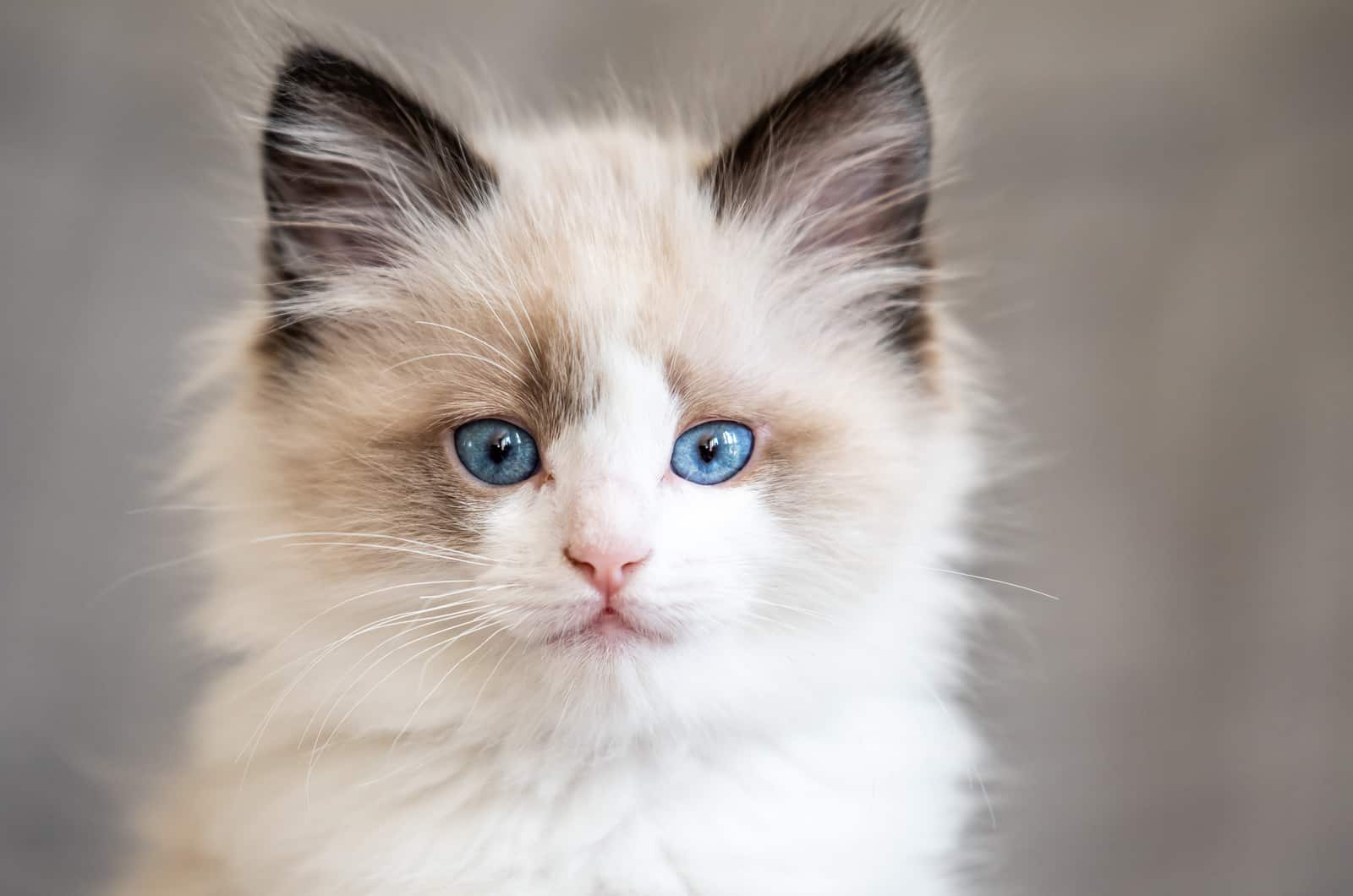 If you live in London or somewhere nearby, then this article is what you need!
The article provides you with the best Ragdoll Breeders in London that you can trust when buying a beautiful kitten.
Ragdoll cats have the looks and lovely friendly personalities, so it's not surprising why they're so popular in the cat world.
Finally, if you made the decision that you want a Ragdoll cat to be your furever friend, then check out the breeders that are mentioned in the article, feel free to contact them and find a way to enjoy every day with your feline friend!
Related Content
• Mink Ragdoll: The Ultimate Guide To These Unique Kitties
• Ragdoll Kittens For Sale In Washington: Top 14 Ragdoll Breeders• The Rare Ragdoll Seal Lynx, Its Coat Patterns & Colors
Like this post? Share or pin it for later!