This post contains affiliate links, and I will be compensated if you make a purchase after clicking on my links at no extra cost to you.
Hey everyone! Did you know that February is a month full of lots of different interesting events? There's Valentine's Day, then there's National Drink Wine Day, and finally, National Love Your Pet Day.
So, why wouldn't you combine all these events and have a National Drink Wine With Your Cat Week?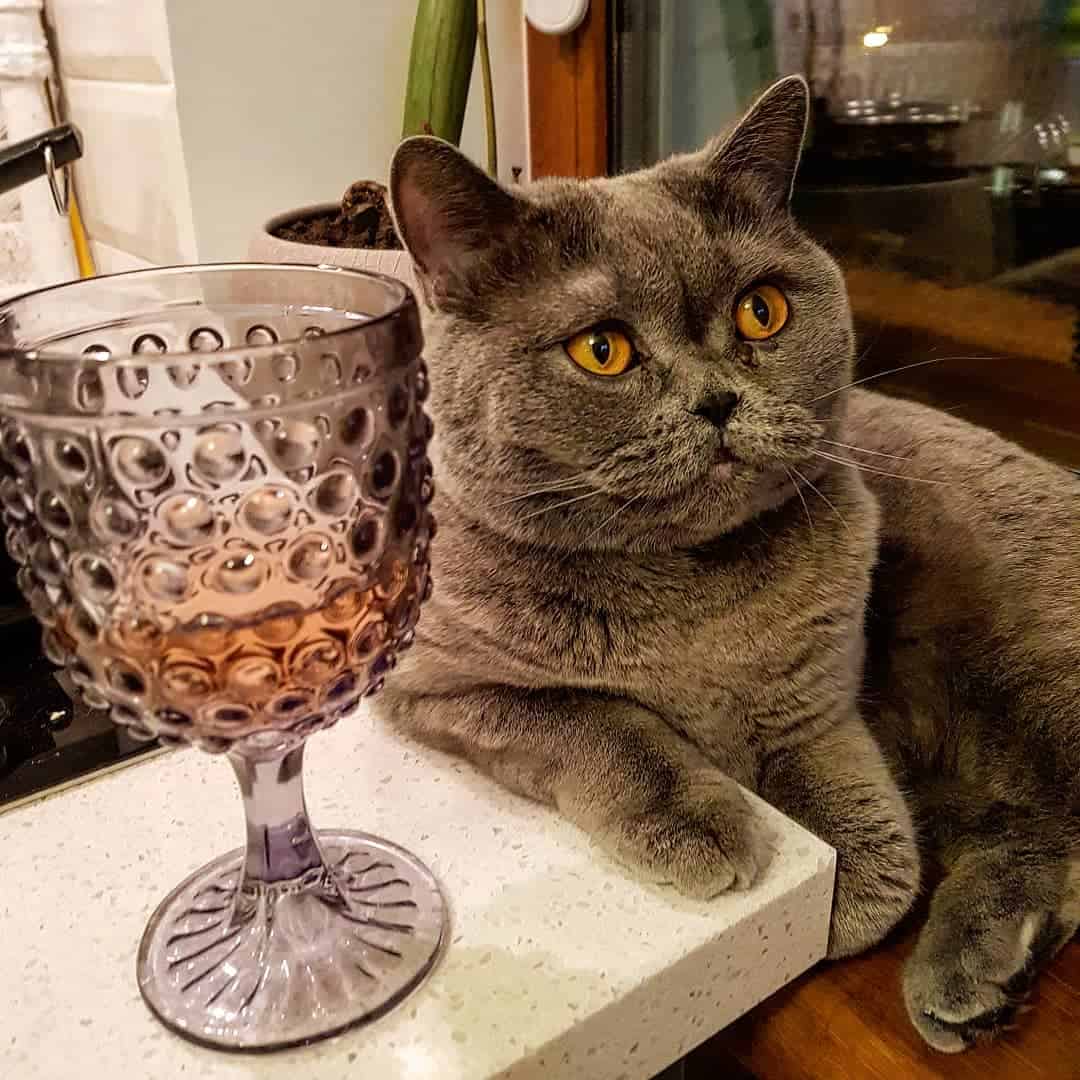 This holiday starts on 18th February and lasts for a whole week, so you have plenty of time to arrange a special night with your feline friend!
Of course, you won't give your kitty an actual wine as that would be a CATastrophe, but there are plenty of delicious wines made especially for our cats!
These cat wines don't contain alcohol but are a completely safe drink for your kitty made of beet juice, natural preservatives, and the famous catnip that our cats are simply crazy for. Therefore, this fancy drink is completely safe for your cat and it'll definitely enjoy it.
So, check out some of these cat wine products and celebrate all three February holidays with your furry little friend.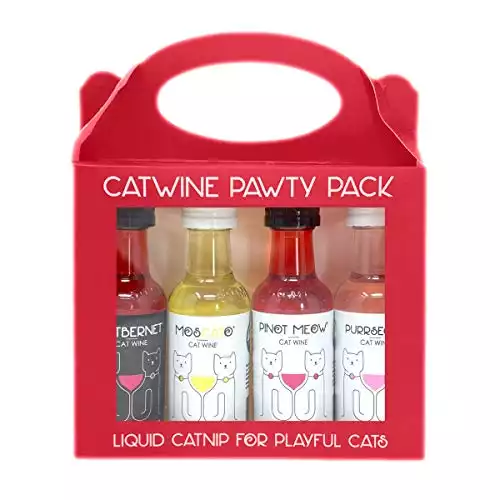 This cat wine pack by PetWineShop includes four different cat wine types Pinot Meow, MosCATo, Catbernet, and White Kittendel, which will allow you to have the best purrty with your cat ever!

In case you're not sure whether your kitty prefers red or white wine, this cat wine is the perfect choice because you can choose between "Purrgundy" and "Meowsling" which will suit perfectly with your dinner time and your cat's favorite treats.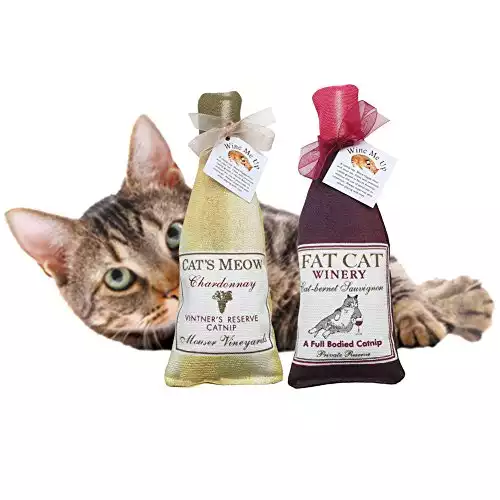 If your kitty isn't a fan of wine like you are, worry not as you two can still enjoy the National Drink Wine with Your Cat Week with these irresistible catnip-filled toys in the shape of a wine bottle. Your kitty will probably be occupied with its wine bottle while you can relax and enjoy your glass of wine!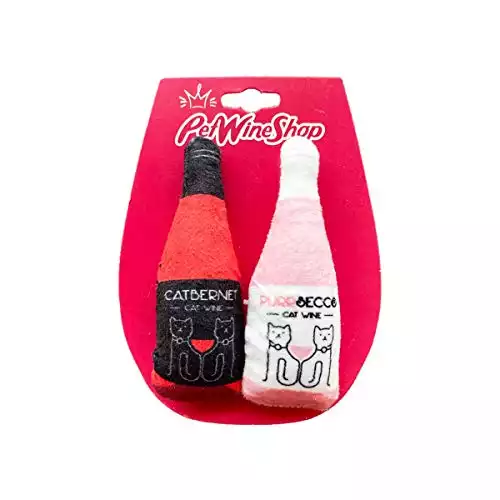 Another alternative for cat wine is this Pawty Plus Pack which comes with two catnip-filled cat toys in the shape of a wine bottle. This toy is very entertaining and will definitely increase your cat's activity level. With this toy, trust me, the party will never end!
I hope that this article will help you organize something special for your furry companion to celebrate this fun holiday as you should. I have already planned a dinner night with my feline friends, so what are you waiting for? Pour a glass of wine, and let's raise them to our cats! Cheers!