I have six cats, and I can't even imagine what it would be like to set off on a trip with them! I get a headache when I'm trying to groom all of them. Even with the simplest things, e.g. when I want to give them a bath, they make a fuss.
I've been following Nala and her owner on Instagram and admiring their adventures for a while now. Their official Instagram profile is @1bike1world and together, these two pals have visited more than 30 countries!
I'm telling you, if I even tried going to the neighboring town, I don't think I'd get further than my front lawn, lol!
I once tried to go visit my sister with Mikey (so, just the one cat). My sister's house is about a 30-minute ride from mine, but I couldn't even pack and get Mikey in my car. Can you even imagine what it would be like to travel with your cat, on a bike?!
Dean And Nala The Cat
Dean Nicholson, adventurer (and the cat's owner), even started an official website, and YouTube channel, and wrote a book which you can find on their website, which I linked above.
Dean started his journey in 2018 with the goal of cycling around the world. After just 9 countries and 3 months of traveling, he stumbled upon an abandoned kitten on the Bosnia-Montenegro border.
Dean explains on his website:
"I heard a little kitten meowing her heart out, chasing me trying to get my attention. We were 12 miles from the nearest town, and it was soon clear by her friendly nature and desperate hunger that her owner had intentionally dumped her."
I actually didn't know this before. I mean just when you think the story can't get any cuter, we find out that Dean rescued Nala from the street. I love them even more now!
Dean shared a few posts on social media, and the internet just blew up! People all around the world fell in love with the cat and wanted to hear more of their stories. The two adventurers are simply unique and their story is amazing.
This beautiful, friendly cat named Nala quickly became Dean's best travel buddy! They've been traveling and having fun together ever since.
Dean says:
"Nala and I now travel the world together, learning about each other and the world we live in along the way. We have faced many challenges and helped many people and animals alike on our journey."
It looks like she's always ready for a ride! The two of them frequently visit different shelters and help out whenever they spot abandoned animals along the road.
Just scroll through their Instagram and you'll see many animals that were adopted because of these two amazing beings! They don't only have fun, but they help anyone who needs it along the way.
Dean and Nala often visit Dean's grandma and family as well. Granny often joins them on their adventures, and it's all captured on Dean and Nala's Instagram profile. I always enjoy seeing their posts and reading about their adventures.
They've upgraded their travels with a van because I'm sure granny wouldn't be able to join them if it was still just one bike, one world! Still, if it was me, I don't think I could ever travel to a nearby city, let alone a foreign country, with my cat!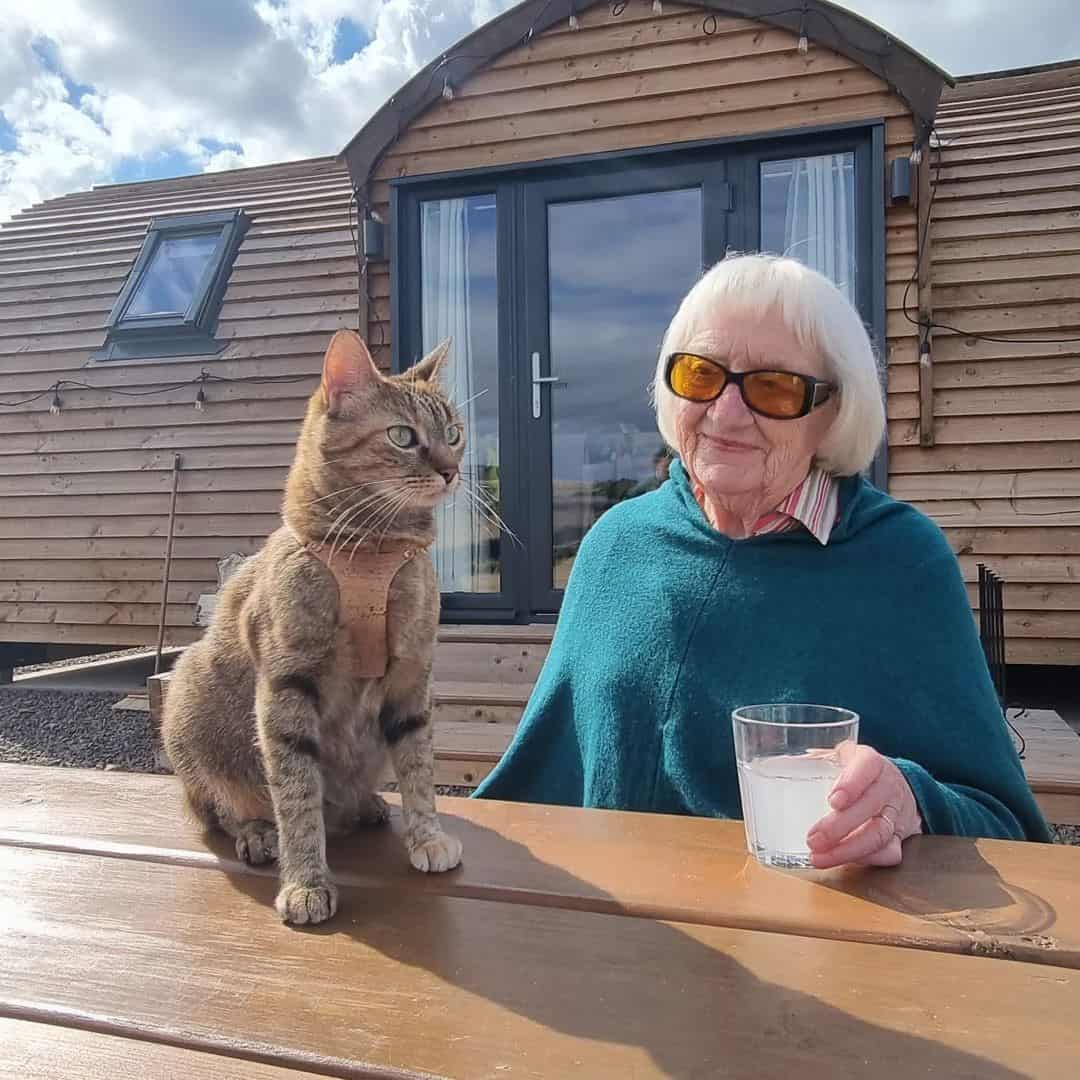 They still sometimes travel by bike, with Nala chilling in her bike basket, and sometimes they go by van. Just look at her enjoying her "van tower".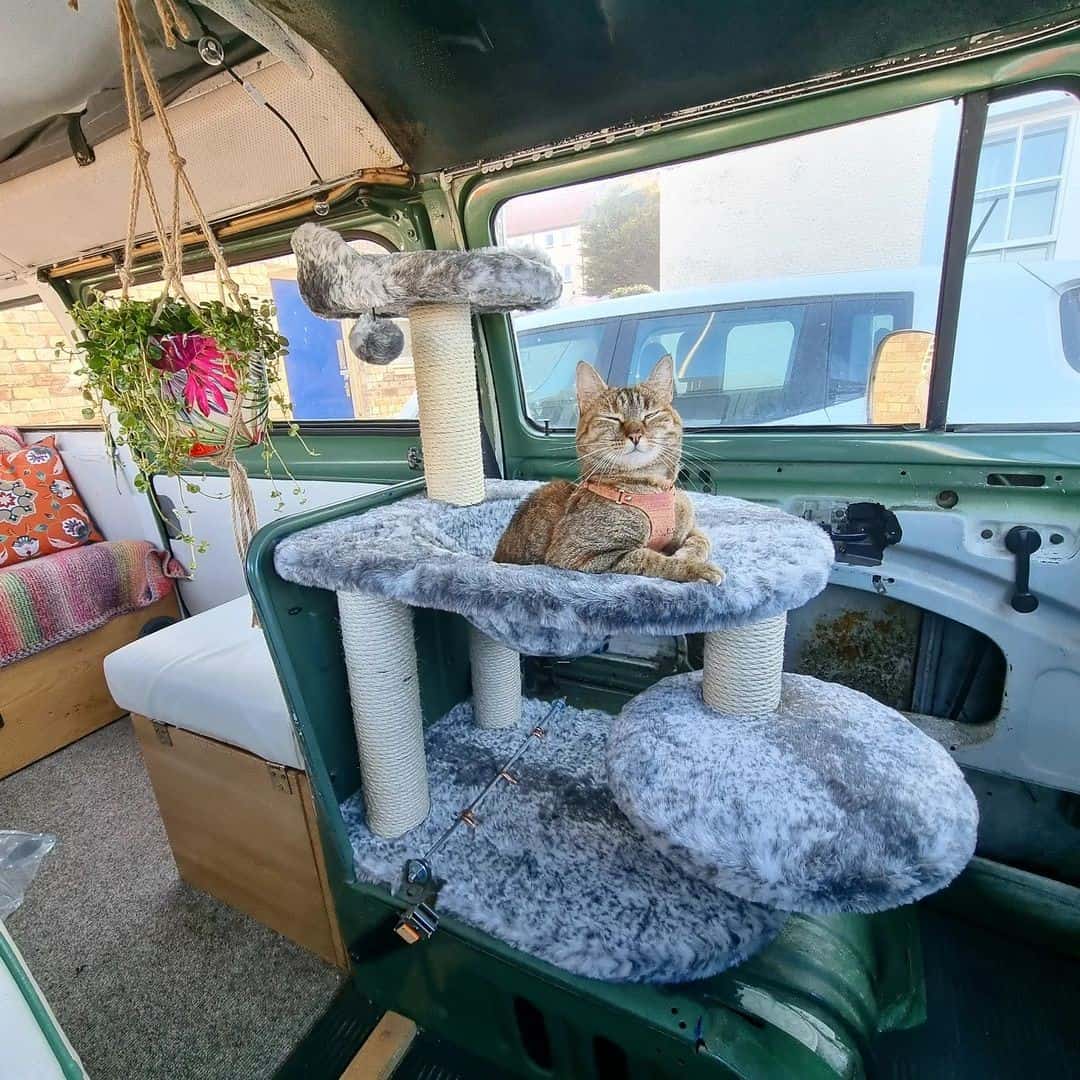 So far they've visited more than 30 countries. They've been to the UK, Italy, San Marino, Slovenia, Germany, Hungary, Bosnia and Herzegovina, and so on.
I just can't wait for their new posts to see where these two wanderers go next! To be honest, even though I doubt that I could ever set off on an adventure like this with my cats, these two motivate me each day and who knows, one day it might just happen.
Would you like to meet them? Which country do you think they should visit next?