This post contains affiliate links, and I will be compensated if you make a purchase after clicking on my links, at no extra cost to you.
Halloween is all about spooky decorations, awesome costumes, and a good party time. However, cat parents can have even more fun with their feline friends in matching costumes.
Sadly, not every cat likes costumes. Dressing such cats can even be risky as they can injure themselves while trying to take them off. In that case, you can use tiny decorations instead of full costumes.
On the bright side, some cats are just like furry dolls and won't mind being dressed in amazing Halloween costumes.
Therefore, here's a list of 10 different cat costumes to rock the Halloween outfit, check them out!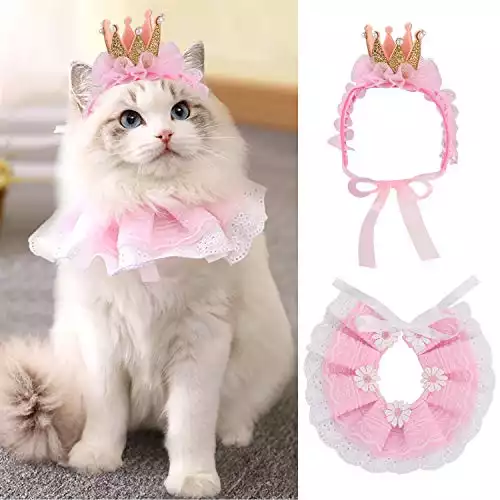 If you want to turn your feline friend into a princess or a queen for one night, there's no better opportunity to do it than on Halloween.
This costume is very easy and light, and I think I've found a perfect Halloween costume for one of my queens, Loo, who usually rules the house!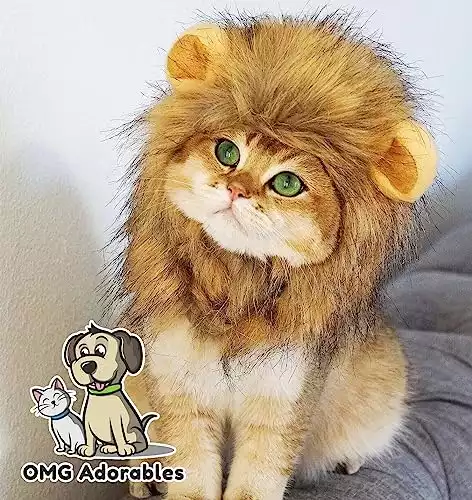 If your kitty is one with the real cattitude, then here's a perfect Halloween costume to match its personality.
It's lightweight and breathable, and the costume will transform your feline friend into a wild animal in the blink of an eye.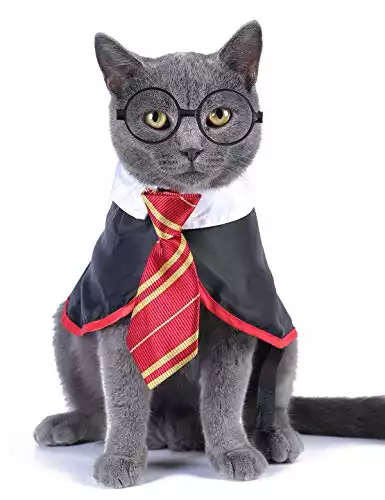 If you're a fan of the magical world of Harry Potter, with this amazing costume, you can easily turn your cat into a HAIRY Potter.
This adorable cat costume comes in three different sizes, and it's so soft and breathable that your kitty won't even notice it's wearing it!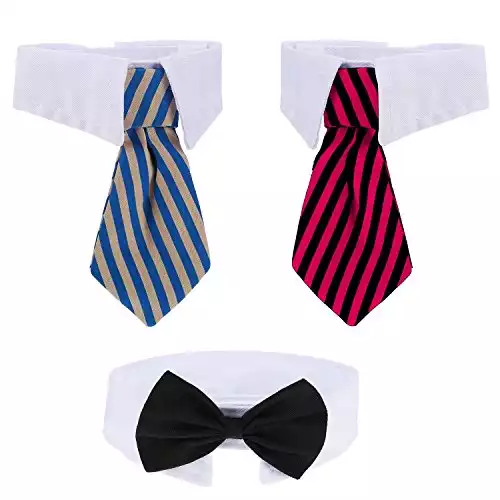 If your kitty doesn't like heavy costumes then here's the right one for you. This bow-tie cat costume is very easy to wear and will definitely add to your feline's overall appearance.
What's even better is that for the affordable price, you'll get a costume that you can use for different occasions, and not only for Halloween.
Here's another amazing costume that, besides Christmas, can also be used for the spooky season. That just gave me an idea!
I bought my kitties these costumes last Christmas, and now I can use them for this Halloween too and save some money!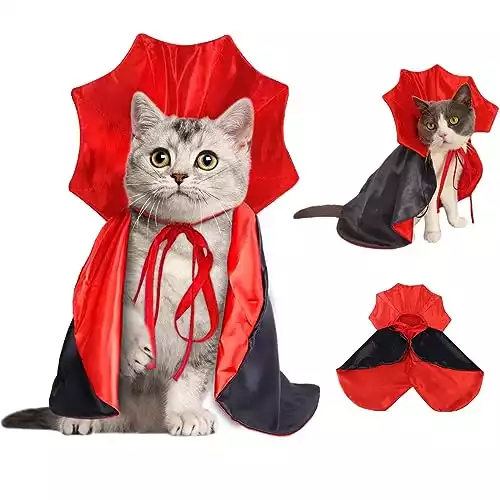 Here's a purrfect cat costume to add spookiness to the Halloween festivities. The cloak is made of skin-friendly material, it's lightweight and comfortable to wear. With this costume, there's no doubt your feline friend will rock its outfit.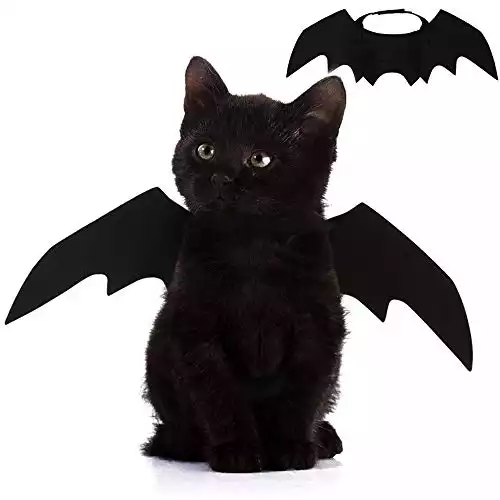 If your feline friend doesn't like heavy costumes, here's another great idea to celebrate Halloween in style.
These bat wings cat costumes are lightweight and comfortable, and your kitty won't even feel it.
The best thing about this product is that it's very cheap, and the size is adjustable to fit different-sized cats. If you ask me, this costume is perfect for black cats, so I think it's time to finally get one!
Halloween season wouldn't be the same without witches; however, we can definitely do something about that.
Here's a unique-looking witch cat costume that is easy to wear, lightweight, and affordable.
There's no doubt that your furry friend will stand out in this costume at the Halloween party!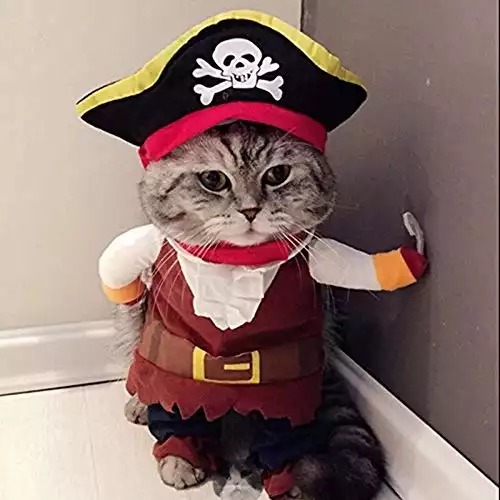 Here's a great Halloween costume for those cats who don't mind wearing clothes. It's very unusual and funny.
The costume is soft and breathable, plus it's available in different sizes. You just have to buy the right size and your kitty will turn into a real pirate. ARR, ARR!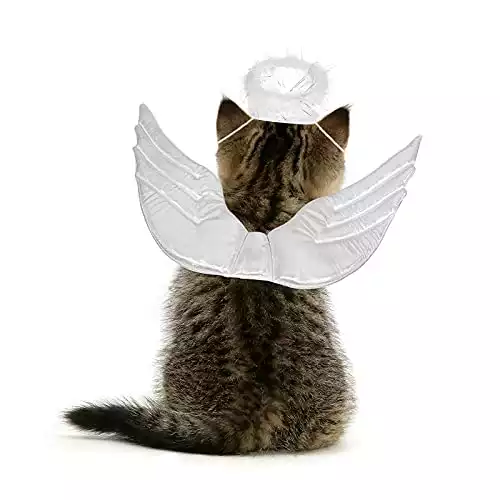 Finally, here's an amazing costume for all those lovely kitties. The angel wings costume is suitable for different occasions, including Halloween.
It's comfortable to wear, and with its distinctive design, your kitty will steal everyone's heart.
I need to get this costume for my furry boy Freddie because he's such an angel and deserves to wear these wings!
Final Thoughts
As the Halloween season is around the corner, this is your chance to find the right costume for your feline friend.
However, keep in mind that not every cat likes to dress in costumes, and their safety is more important than anything.
I hope you'll find the right outfit for you and your cat, and feel free to share your matching outfits with us!