This post contains affiliate links, and I will be compensated if you make a purchase after clicking on my links, at no extra cost to you.
The Smalls Company produces high-quality cat food, focusing on providing your cats with the high protein content they need and low carbohydrate content.
Their foods are packed with animal proteins with healthy veggie additions, lots of moisture, and no artificial additives.
Smalls, unlike other cat food companies, offer subscription boxes rather than individual purchases. You will receive a sampler box to begin with, and then you will be able to personalize your subscription, including all your cat's favorite flavors.
After entering all the necessary info about your cat, you simply select the most suitable sample box.
As you will get a chance to test out the different varieties in the sample box on your cat, I won't recommend a particular product, but I will give you a general overview of the top three Smalls pet food products.
About Smalls – Cat Food Company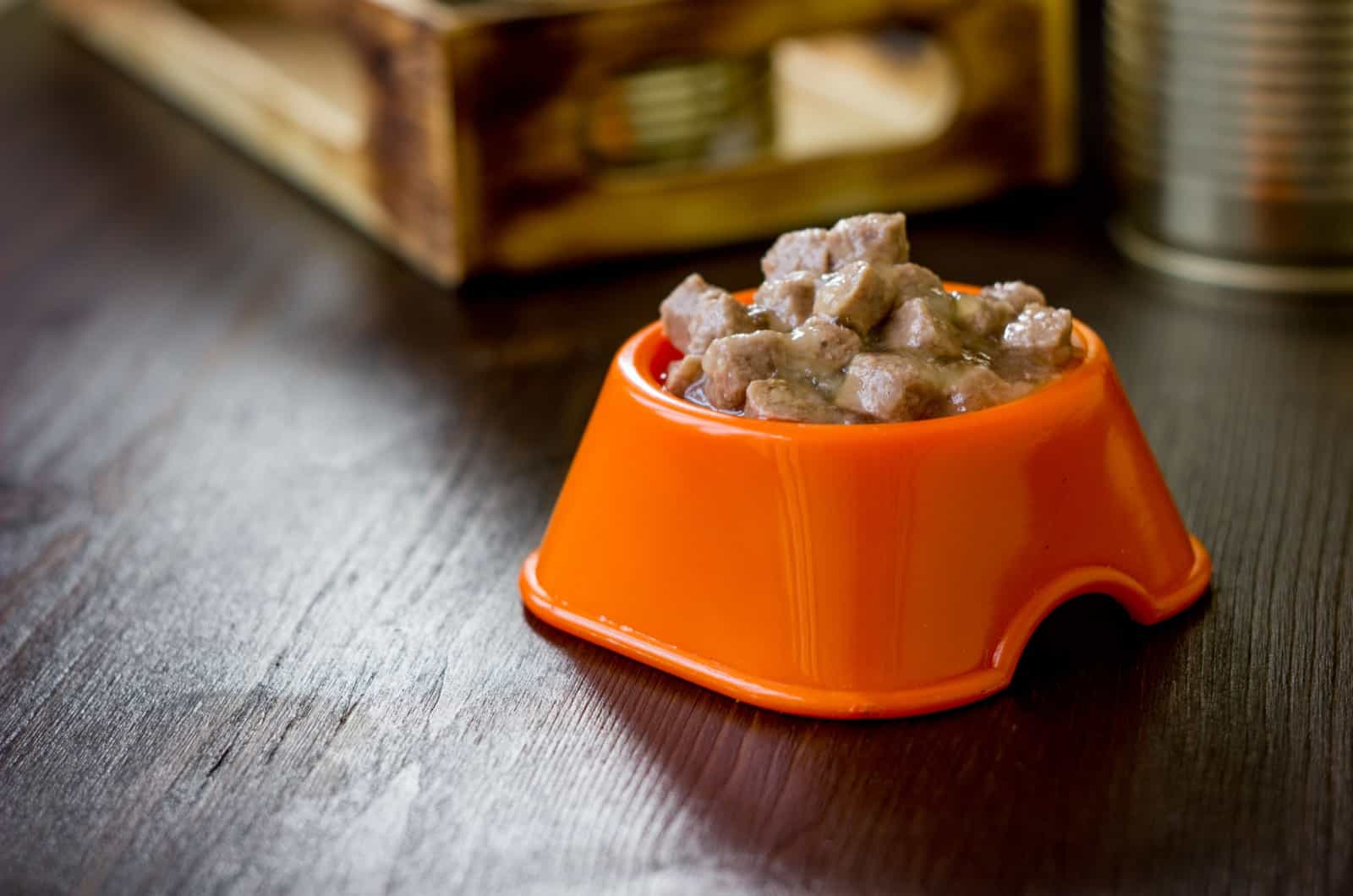 The entrepreneurs behind this cat food brand wanted to create a cat food that is healthy and natural, and fresher than any other brand.
There are certain standards that need to be met when producing pet food, but some brands still use ingredients that aren't good for our beloved pets.
The owners of this product brand, Calvin Bohn and Matt Michaelson, have worked hard to create high-quality cat food that exceeds cat food standards.
Their foods don't have any fillers, they are grain-free, contain no artificial preservatives or flavors, and are meat-based; yummy foods that can only benefit your cat's health.
First, you start by ordering a sample box, and if it works out and your cats enjoy it, you can proceed to choose the best cat food for your cat(s). For my cats, it was totally worth it!
According to the AAFCO cat food nutritionists and animal behaviorists, Smalls cat food ingredients meet the nutrient standards of AAFCO.
The recipes Smalls provides are generally suitable for almost all cats. These recipes are created to satisfy the nutritional requirements of individual cats, which is what distinguishes their food brand from others.
When you enter your cat's information, it will suggest the appropriate recipe for you. It is important to consult your veterinarian before switching to Smalls if your cat has health issues that necessitate a specific diet plan.
Recall History
The Smalls Company has had two recalls concerning their products in the past. Their first recall happened in 2019 due to possible inconsistencies.
It was considered that there were inconsistencies in the protein content in one of their products, labeled Diamond Dust, but no other product was affected.
The other recall happened in 2021, and it affected several products:
• Human-Grade Fresh Ground Bird Chicken Recipe
• Human-Grade Fresh Ground Other Bird Turkey Recipe
• Human-Grade Fresh Smooth Bird Chicken Recipe
• Human-Grade Fresh Smooth Other Bird Turkey Recipe
In this case, the problem concerned refrigerator issues; because their foods don't contain any artificial preservatives, some of the products got spoiled, but it was before they distributed any of them. The recall was done internally by the company, for all Smalls cats' health.
General Info
Certified by: USDA (United States Department of Agriculture)
Official website: https://www.smalls.com/
Delivery Service: https://www.smalls.com/cat-food-delivery
Overview Of Ingredients
Smalls offer wet food and dry food, but their main distinction is between fresh cat food and freeze-dried cat food, which is further divided into different types.
Smalls is known for using the healthiest ingredients available in all of its meals. During manufacture, they avoid adding fillers, by-products, artificial flavors, and colors.
They provide foods low in carbs, and avoid using excessive heat. Instead, they offer cat foods that are made fresh and then frozen to preserve nutritional efficacy and enhance the savory flavors.
In Smalls meals, protein is always the first and primary component. Unlike many other commercial products, the meat can be seen clearly in their food, be it the ground or smooth variety. It also includes organs such as the liver, giblet, or heart.
Primary protein sources in fresh food include beef, chicken, and turkey. Protein sources in their freeze-dried cat food come from duck, chicken, and turkey.
They add vegetables and fruits as well; in the fresh cat food these include spinach, peas, kale, and green beans, but there are none in the Smalls freeze-dried foods.
These are the primary ingredients but there are others that provide cat foods with additional vitamins, nutrients, antioxidants, and minerals. They also add goat's milk, eggs, herring oil, custom supplements, etc.
They never use high heat when producing their cat food products, and they always secure their packages with dry ice, so the food doesn't spoil before it reaches its customer.
Smalls Cat Food Review
Now, as I've already mentioned, if you do decide to purchase Smalls products, you will get a specific diet plan and specific cat food products that are the best choice for your cat.
I can only say that my cats love Smalls; they've tried the sample box and loved all of it. I couldn't even tell which variety they liked best as it all disappeared very quickly!.
There are different types of cat food you can choose from; meat-based, poultry-based, grain-free, you can choose a chicken recipe or ground turkey gizzard, or other parts. There are different textures available as well, e.g. pate, tube, kibble.
All Smalls foods are made out of high-quality ingredients, and the company offers a money-back guarantee. If it so happens that your cat simply dislikes the taste, the Smalls company will refund your money.
For some cat owners, this is the jackpot! If your cat happens to love Smalls products, you're all set. If they don't, you haven't wasted any money. With their subscription service, you don't need to worry about running out of food or constant trips to the shop.
I found it to be great. Like a lot of other pet parents, the subscription has saved me a lot of time because now I don't need to go to the grocery store as often as I used to before I found Smalls website. They have plenty of food options, but if you have cats that are picky eaters, it might be a little bit harder to find the perfect foods.
My cats are little foodies, so I didn't have too much trouble finding the perfect diet plan with Smalls products for them.
On occasion, I buy from other cat food brands as well, just to mix it up a little bit as my cats had been eating different foods for a couple of years before Smalls. In my cat's meal plan, I have included the first and third types of food listed below; a nice mixture of freeze-dried and wet food.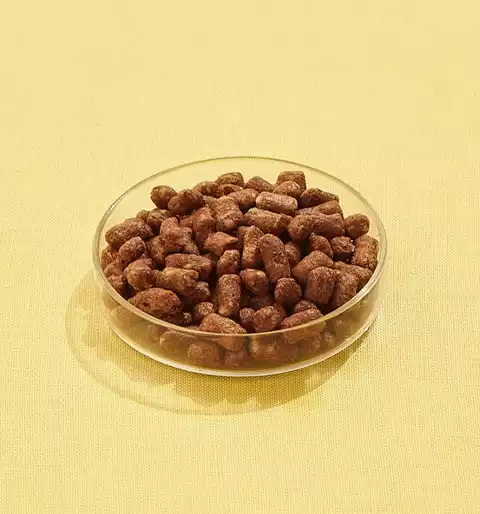 The Smalls Human-Grade Freeze-Dried Raw cat food is a type of kibble that has all the benefits of raw dry food.
This is a great alternative to regular dry cat food as this food consists of raw meat that has been dehydrated and processed with the main goal of preserving the nutritional value, rather than being cooked or on high heat and losing nutrients.
This type of Smalls cat food is almost very lightweight and the lack of smell can be unusual for cats.
Cats usually require intense-smelling foods in order to stir their appetite, which is why most people (including myself) have had the best outcome when mixing Smalls fresh cat food in with this freeze-dried raw food.
This product is made up of 49% protein, 17% fat, 3% fiber, and 8% moisture. It's produced from ground turkey giblets, flesh, bones, heart, liver, and gut.
The ingredients list is short, allowing you to quickly determine whether or not each of them is suitable for your cat's diet. While this product is far superior to dry kibble, it is still not as good as fresh wet food.
Pros:
• A concise list of ingredients
• Better than regular dry food
• Highly beneficial raw food diet
• Filled with proteins and dietary fibers
Cons:
• Not better than fresh food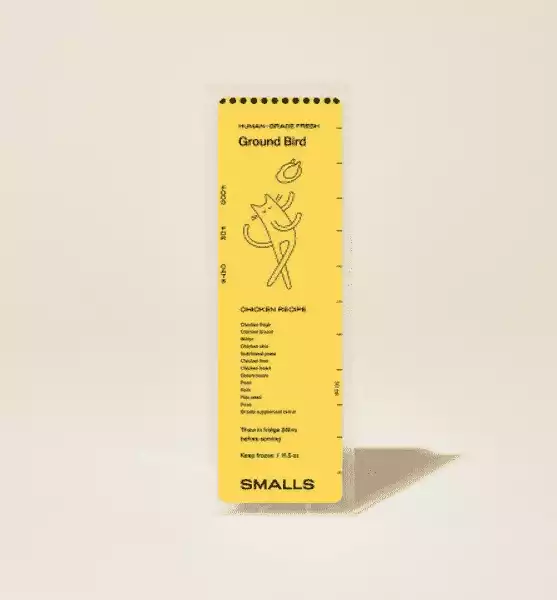 Smalls fresh and ground bird recipe is a great choice of cat food. It is meat-based, i.e. composed almost entirely of poultry.
This product is full of proteins; mostly from chicken thighs, breasts, and chicken liver. No cat can resist the texture and delicious flavor of this cat food.
Before you serve the meal to your cat, you need to let it thaw for about 24 hours. You have to check that it has completely defrosted so that there are no bits of ice or any frozen parts in the food.
Smalls has simplified the process of measuring out the portion and even provides you with a sealable silicone top for storing the food after it has been opened.
This product contains 21.2% protein, 8.05% fat, 0.4% dietary fiber, and 66.1% moisture. It contains nutritious vegetables like kale, which improves the condition of the skin and coat and is one of the most nutritious green veggies there is.
This is a fantastic choice for a daily dish that maintains a healthy diet. However, if your cat requires a special diet, you may find another alternative more appropriate. Before making any changes, consult with your veterinarian.
Pros:
• Yummy flavor and texture
• Improves cat's fur and skin condition
• A great choice for a maintenance diet
Cons:
• Might not be suitable for special diets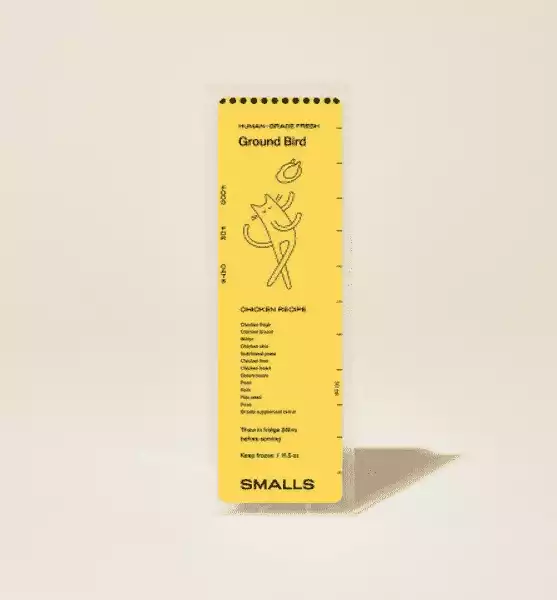 Smalls Human-Grade Fresh Smooth Cow cat food is packed with protein and is light in flavor.
This product is a great choice for all cats, especially those with dental issues, since its smooth texture and savory taste will be a delight. Kittens and cats of any age will enjoy this soft wet food.
This cat food recipe is full of animal proteins (21.6%); it contains 8.3% fats, 66.3% moisture, 0.5% fibers, and is full of antioxidants, minerals, nutrients, and vitamins from other green ingredients, such as spinach, peas, and beans. It is composed of almost 90% lean beef, heart, and liver that give it its high protein content.
This meal is packed in a tube that must be defrosted for 24 hours before use. It features useful measuring markers on the side, so you know how much food to give to your cat. It's simple to open, and you can serve the contents as desired.
If your cat likes chunky food more than smooth canned foods, you may want to try the ground version of this recipe instead. Test them both out and see which one your cat prefers.
Pros:
• A great choice for cats with dental issues
• Lightweight but has savory smells
• Great for kittens and cats of all ages
• Full of animal proteins & vegetables
Cons:
• Some cats dislike the texture
See also: Why My Cat Won't Eat Wet Food? All There Is To Know!
FAQ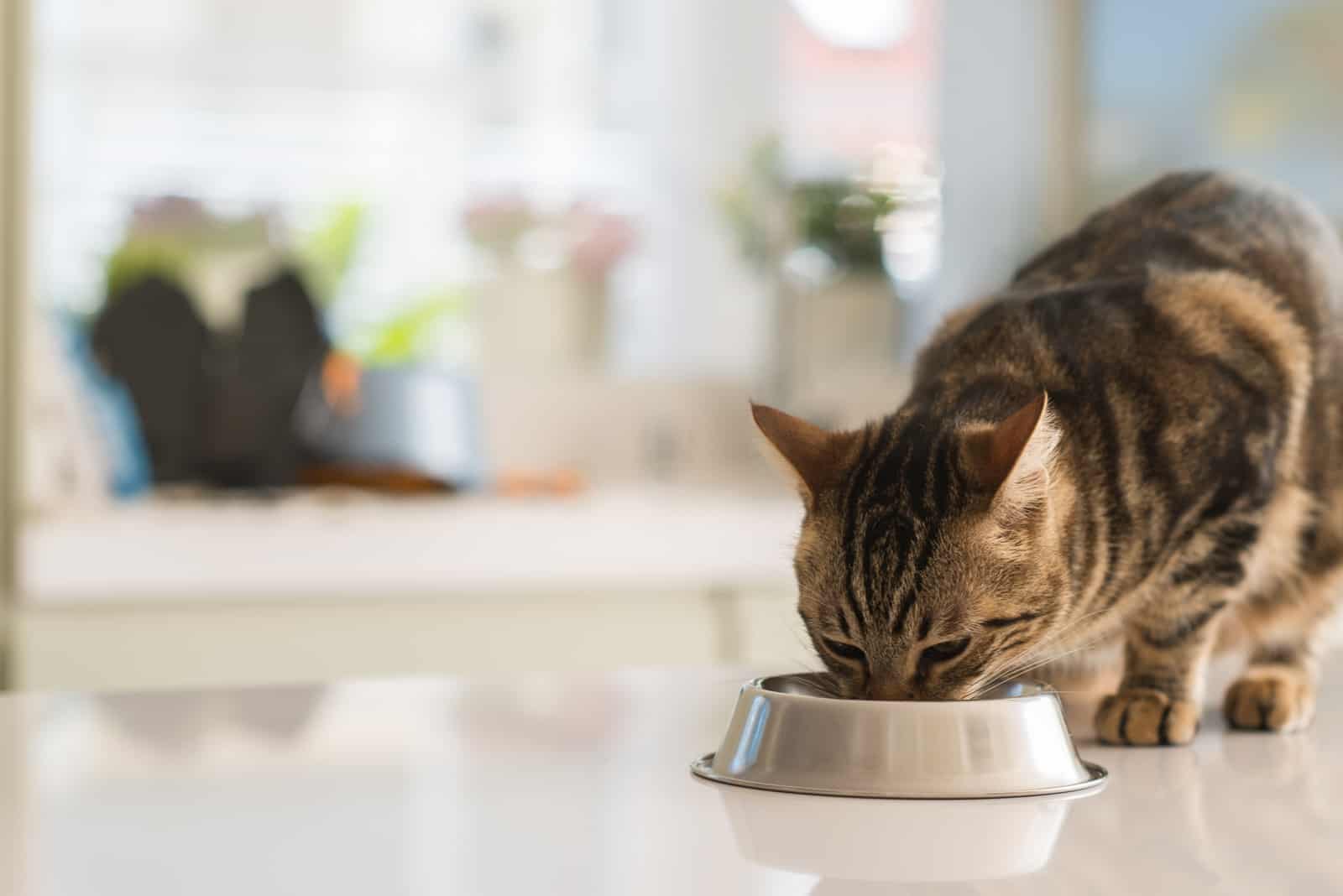 Is Cat Person or Smalls better?
The Cat Person brand offers better packaging, while Smalls offers better ingredients, but you have to do some more research to decide which is best for you and your cat.
Smalls has better nutritional value than Cat Person, but they might be more expensive than other regular cat food brands.
Where is Smalls cat food based?
The Smalls make their cat food in Brainerd, Minnesota. Each product batch is extensively screened. The firm also conducts monthly spot checks to ensure that the nutritional composition of its products is perfect.
Do you warm up Smalls cat food?
You can warm up Smalls human-grade fresh food slightly to bring out the delicious scent (especially if your cat has been a bit hesitant to try it out), but it is always best to leave it to defrost on its own first.
How many calories are in a can of Smalls cat food?
It depends on the product as each variety may have a different number of calories. For example, two ounces of Smalls fresh food contains 100 calories.
What countries does Smalls cat food ship to?
Because Smalls is still in its early stages, they only ship inside the continental United States at this time.
What ingredients are in the Smalls cat food?
Beef, chicken, and turkey are the primary protein sources in Smalls fresh food. Duck, chicken, and turkey are used as protein sources in their freeze-dried cat food.
They also use vegetables and fruits, such as spinach, peas, kale, and green beans in their fresh cat food, but not in their Smalls freeze-dried meals.
These are the main ingredients, but there are others that contribute essential vitamins, nutrients, antioxidants, and minerals to their cat meals.
They also include goat's milk, eggs, herring oil, and other bespoke additives. They never use excessive heat when making their cat food, so nutrients stay intact.
Does Smalls cat food have a recall?
Yes, the Smalls company has had two recalls in the past. One in 2019 and the other in 2021. The most recent recall, in June 2021, affected some packets of their Human-Grade Fresh cat food (Chicken and Turkey recipes) was conducted internally by the firm to ensure the health of all Smalls kitties.
What is the best type of Smalls cat food?
The Fresh Bird Recipe is one of Smalls' most popular options. This food's main source of protein is chicken, and the 21.2% protein of it includes 92% chicken breast, 6% liver, and 2% heart. Again, you will need to select a customized diet plan tailored to your cat's needs.
Final Thoughts
Did this Smalls cat food review help you decide whether to try it out? All in all, does it sound like a good choice for your little carnivore?
These meat-based savory cat foods and treats are favored among many cats and cat owners because the subscription is so handy; there's no need to worry about running out of food at an inconvenient time.
Some cat owners even say that their cats have better smelling breath, and there are no horrible litter box smells either, since they've transitioned to Smalls cat food!
Transitioning to a new food can be tricky, especially with cats that are picky eaters. Be patient, and if you're up for trying out Smalls, they even offer yummy cat treats that you can sprinkle on top of the cat food to make it more appealing to your cat. I have used this trick plenty of times.
I hope you found this Smalls cat food review useful. You can place your first order, and if your cat doesn't like it (even though I doubt it), you can always get your money back. The important thing, remember, is that your cat is healthy and happy!
Suggested Articles:
Unbiased Opinion On Cat Food Nulo – Review Of Top 5 Products
Is Iams Good For Cats? What Do Furry Judges Say?
Applaws Cat Food Review Of The Brand And Top Products (2023)