All cats are prone to some medical conditions, and that is not something that should greatly influence your decision to adopt. Even though Maine Coons have predispositions to certain health issues, they are praised by most cat owners.
The following breeders are the most trustworthy and reputable breeders located in SC. They are all ethical and registered by the major cat registries, CFA or TICA, or both. The most important factor in your decision-making process will be your preference.
Continue reading for a brief summary of these breeders, and maybe you'll find the right one for you. I truly hope you'll find your new furry friend among the following breeders and their Maine Coon kittens for sale in South Carolina.
Maine Coon Kittens For Sale In South Carolina – List Of Breeders
The following breeders are the most trustworthy Maine Coon cat breeders located in SC.
They produce their kittens according to the Maine Coon breed standards and are registered with CFA (Cat Fanciers' Association) and TICA (the International Cat Association).
I've provided the links to their official website below, so you can check out more detailed info about their kittens, and you might even get lucky and find available kittens when you search.
1. Lake View Coons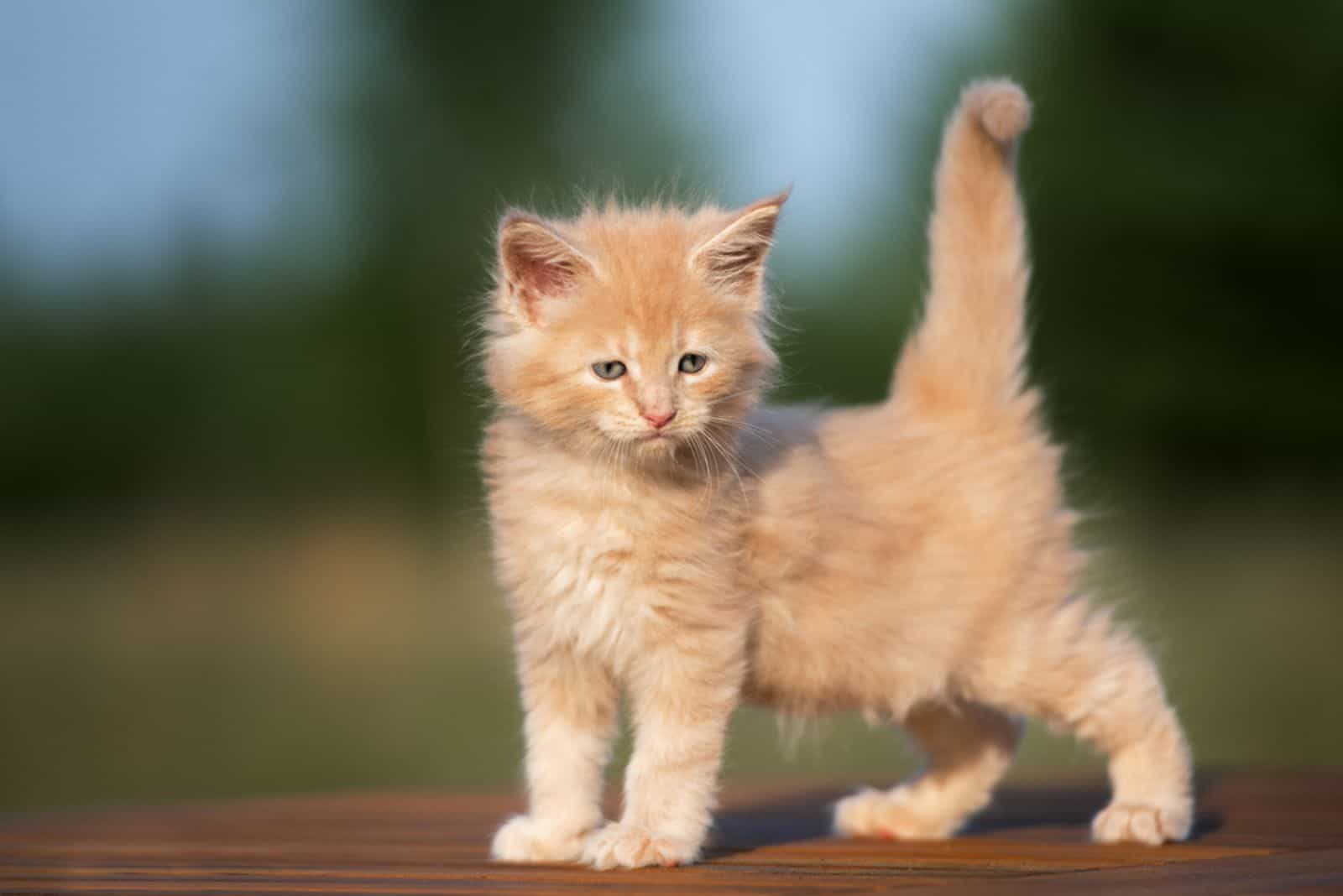 📍 Taylors, Greenville County
The breeders at Lake View Coons enjoy breeding cats and competing in cat shows. They say that the most important thing for them, when it comes to breeding Maine Coons, is the preservation of the breed, so they do not produce kittens for profit.
This is why they only have a few litters per year. As they have a small number of litters per year, they don't accept reservations and don't have waiting lists until the kittens are born.
These breeders strive to do their best to ensure that the kitten you buy is the healthiest and the best Maine Coon kitten. They take care of all their breeding cats like they are their own pets.
All males and queens are tested, and you can see all the details on their official website linked below.
All their kittens come with a health guarantee, and every kitten is spayed/neutered and microchipped before you come to take them to their future home.
They do not offer transport, and you are most welcome to come and meet them and your kitten before you come to take it home with you. Be sure to check the FAQ section on their official website to read the detailed info about the cattery and its kittens.
Breeder Info:
Website: Lake View Coons
Social Media: Instagram, Facebook, TikTok, Twitter
Phone Number: 864-735-8143
E-mail: [email protected]
2. Carolina Maine Coons Cattery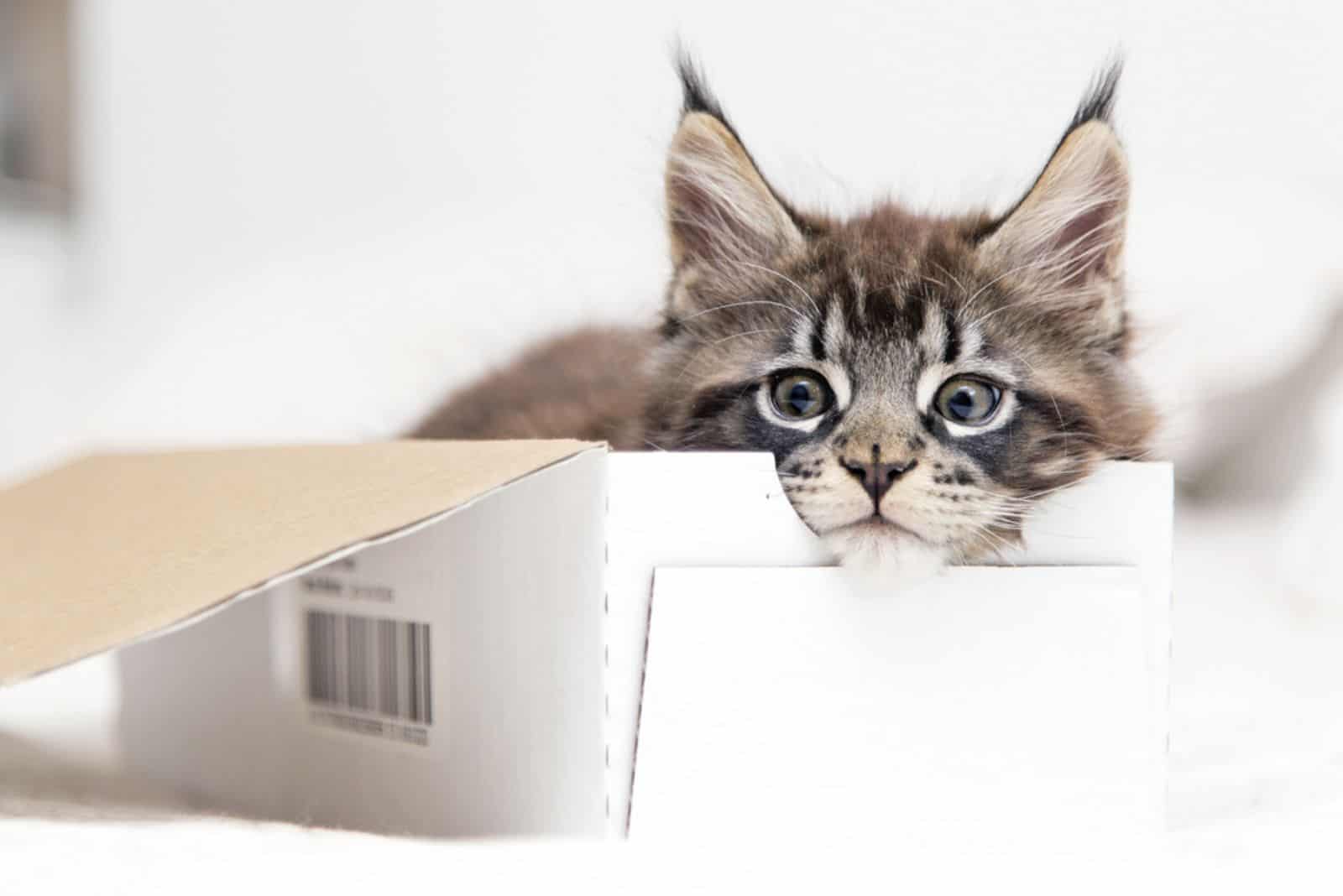 📍 Lexington
In this cattery, the breeders specialize in breeding European Maine Coons. Their cats are known for their large size, feral appearance, and affectionate Maine Coon nature. They have kittens available in many different colors and patterns.
Their cats and kittens socialize with other people, dogs, and cats. They are used to everyday things, like vacuuming and music in the house. They are a cage-free cattery, and all their cats are tested.
The breeders at this cattery encourage potential buyers to add them and chat on Facebook. They don't have a waiting list, so you can reserve a kitten once it is born. Check out their FAQ section for more detailed info about them, kittens, prices, and all.
Breeder Info:
Address: Lexington, SC 29072
Website: Carolina Maine Coons
Social Media: Facebook, Instagram
E-mail: [email protected]
3. Hissy Fit Maine Coon Cats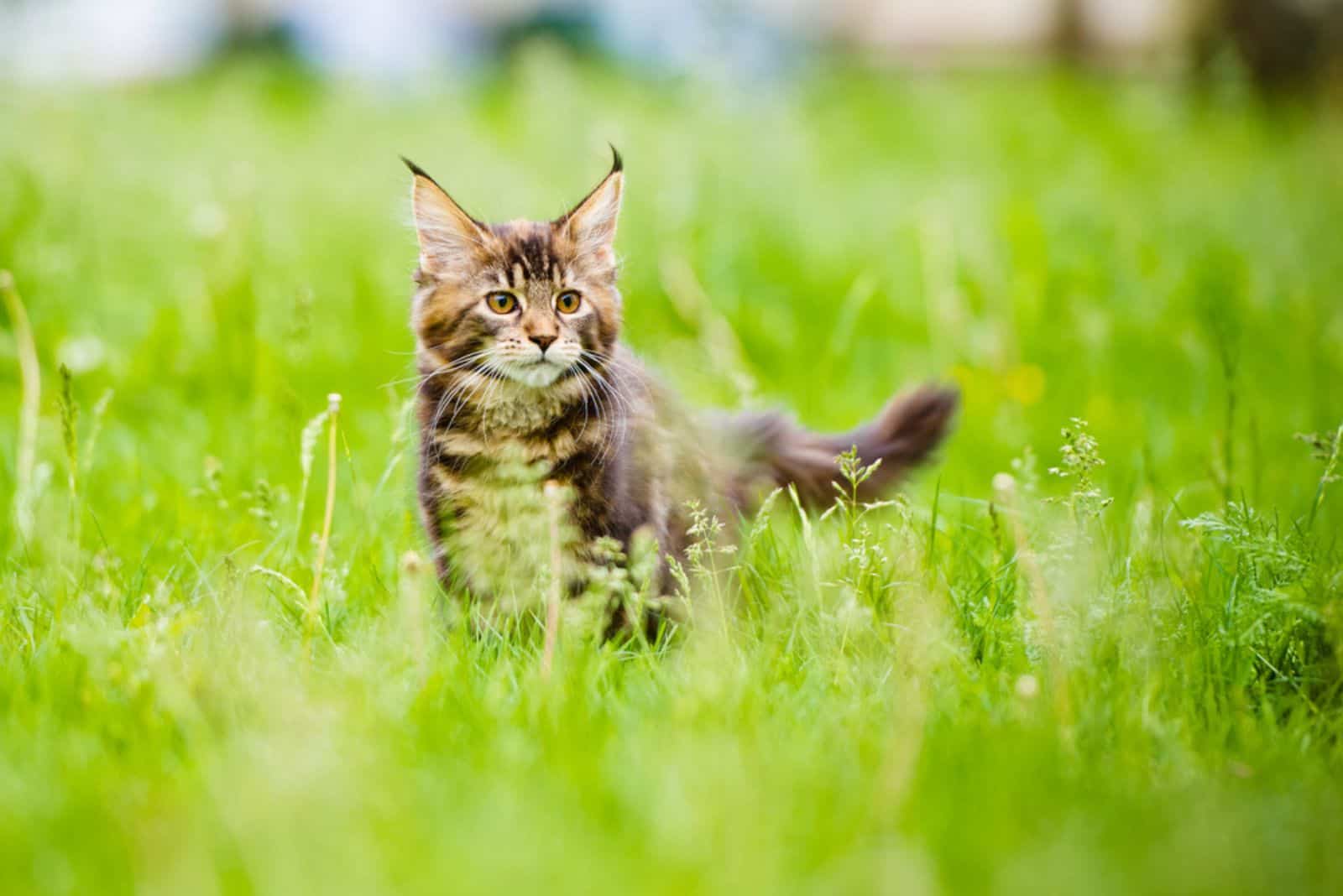 📍 Travelers Rest
Hissyfitcoons specializes in European bloodlines and currently has two catteries that are built like warm kitty homes. Your kitten will be well-adjusted and socialized before going with you to its forever home.
All kittens at Hissy Fit Maine Coon Cattery are neutered/spayed before you come and collect them. They will come vaccinated, FIV/FeLV tested, and pedigree registered. Pet Maine Coon kittens cost $2500, while show-worthy kittens cost a bit more.
They offer transport if you cannot visit them in person. You can check all their prices and detailed info on their official website, linked below.
Breeder Info:
Address: 179 Burns Road, Travelers Rest, South Carolina 29690
Website: Hissy Fit Maine Coon Cats
Social Media: Facebook
E-mail: via the contact form
Closing Thoughts
The most important trait of all three of the breeders I've listed is their ethics. All these breeders are ethical, reputable, and registered.
You should always look for breeders with these traits since breeding cats is a serious job that requires a professional. All cats, especially Maine Coons, are unique and require certain medical check-ups.
Finding a good breeder is important overall, but mostly because of your kitten's health. Breeders do all the necessary check-ups and tests to ensure you get a healthy kitten.
I hope you've found this brief article helpful, and hopefully, you've found yourself Maine Coon kittens for sale in South Carolina.
If you haven't I suggest you check out: Top 4 Maine Coon Breeders In New Jersey (Kittens For Sale 2023)
Related Articles:
• Are Maine Coons Hypoallergenic? Yes & No – Here's Why
• What's So Interesting About Blue Maine Coon Cats?