Sphynx cats are highly intelligent cats that are incredibly playful and energetic, and they are also affectionate, loyal, bold, and friendly. These cats make good pets and are great for families as they tend to be good with people of all ages as well as with other pets.
Prepare to talk if you adopt a Sphynx cat, since they are very chatty. These cats are known to be quite hyperactive and are often described as dog-like and funny. They will require lots of entertainment but they will also entertain their owners.
These cats are practically hairless, i.e., they are considered bald, but they do have thin and weak hairs, which are so weak and soft that they are almost entirely hairless. The fact that they don't have thick fur doesn't mean that they don't need to be groomed. The truth is quite the opposite.
Sphynx cats require lots of grooming as they don't have any fur to soak up all the oils, and they still produce dead skin. Sphynx cats' coats can get smelly, dirty, and most commonly greasy, so you have to bathe them almost every week and clean them regularly. Another thing worth mentioning is their food intake. Believe it or not, these cats eat more than common domestic cat breeds, but you always have to be careful not to overfeed them.
Now that we've briefly summarized some info about the Sphynx cat breed, let's see what these Sphynx cat breeders in Louisiana have to offer.
Sphynx Kittens And Cats For Sale In Louisiana
Are you looking for Sphynx kittens for sale in Louisiana? Perhaps you're from around here, or you live nearby. Lucky for you, I've compiled a list of the best breeders located in this state.
Sphynx cats require a lot of care, attention, and love (like all pets do) – but you wouldn't be looking for kittens or Sphynx cat breeders in Louisiana if you didn't already know that.
After a lot of research, I've found only three reputable Sphynx cat breeders in Louisiana. All of them are ethical and registered by CFA (Cat Fanciers Association) and/or TICA (The International Cat Association).
Some of the breeders from the list below offer photos of past litters; you can also check out if there are any available kittens or check for future litters and waiting lists. I've also put their contact info below; two of them only have Facebook pages, but you can also contact them via phone or email. Plus, check out their Facebook ratings if you're not sure about them.
List Of Sphynx Cat Breeders In Louisiana:
1. Amb's Sphynx Cattery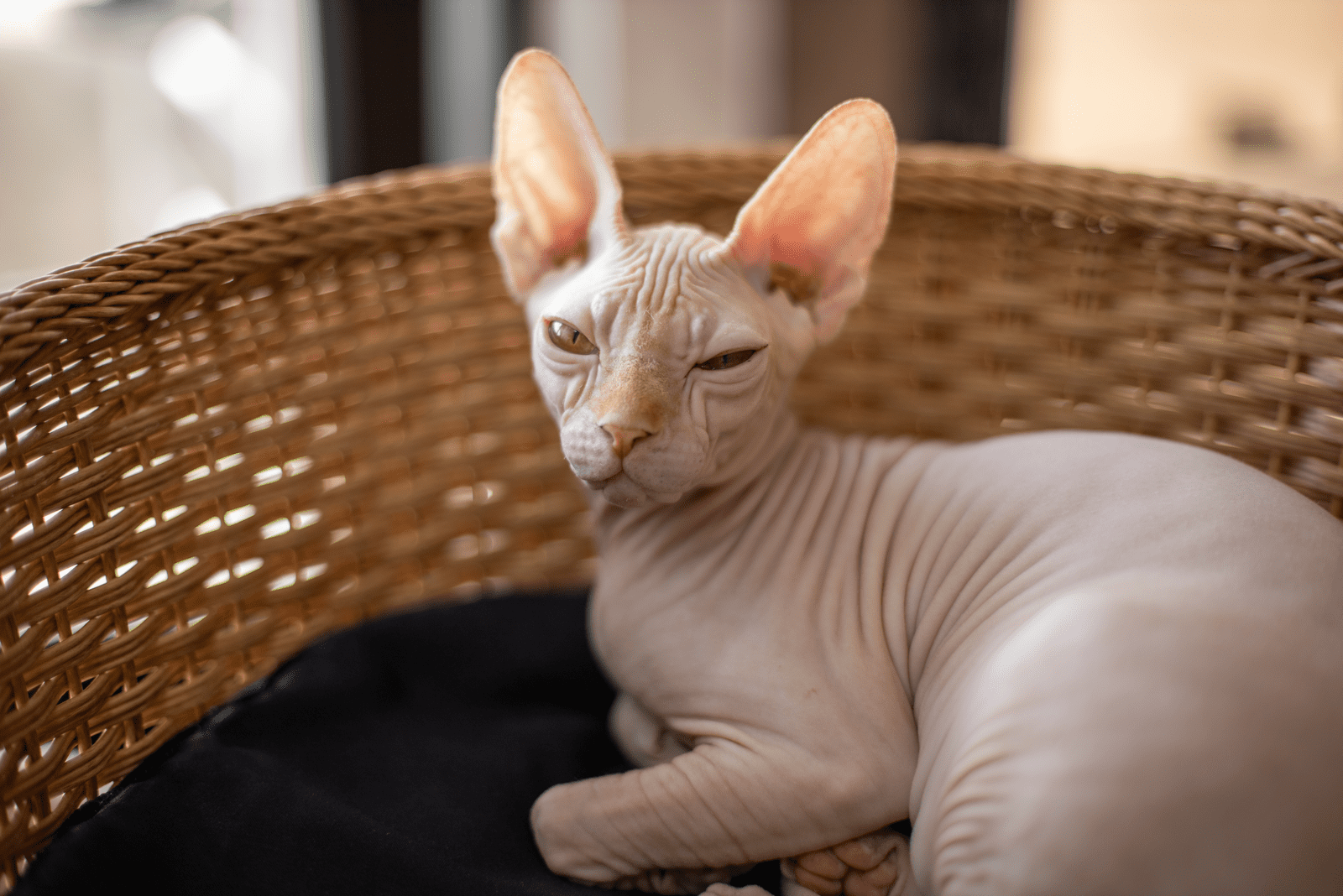 📍 Downsville, Louisiana
Amb's Sphynx Cattery is one of the few catteries in Louisiana. They don't have a website, but they have a Facebook page that shares photos of previous and currently available litters. You can check it out and see more info about these breeders. They didn't write much about their breeding cats; however, there is information about kittens and reviews from satisfied buyers.
According to people who purchased their Sphynx kittens in this cattery, these breeders are great. They are respectable, loving, and very helpful. They are open to conversation and are there for you if you have any questions before and after you buy your kitten. Many people recommend this cattery, saying that they are responsible and that it means a lot that they stay in touch with their buyers.
These breeders care a lot about their cats and kittens and are always there for the kittens' new owners. You can contact this cattery through their Facebook page, e-mail, or the phone number provided below.
Breeder Info
Social Media: Facebook
Phone Number: +1 318-497-2193
E-mail: [email protected]
2. Naked Creole Kitties Sphynx Cattery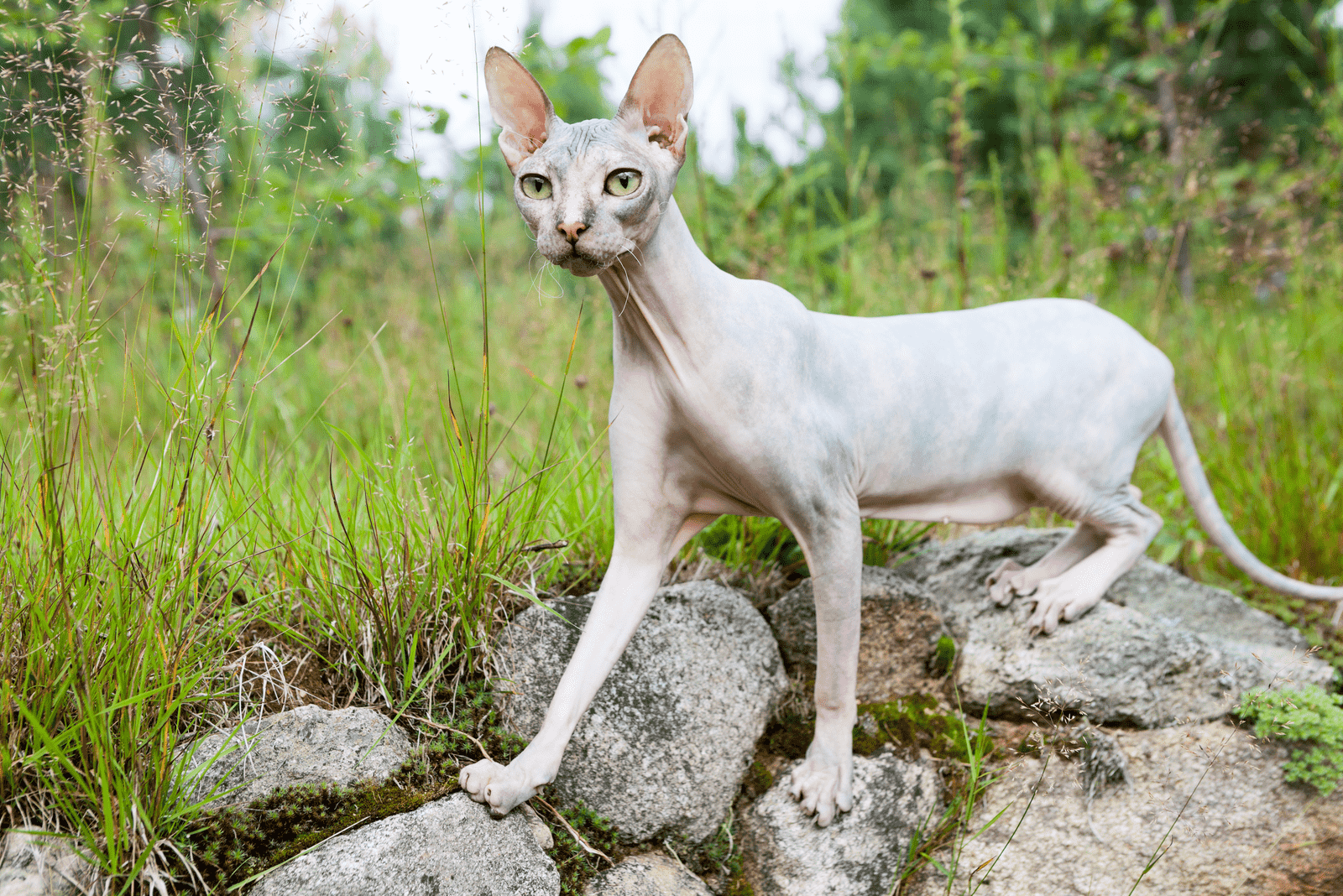 📍 New Orleans, Louisiana
Naked Creole Kitties is a small Sphynx Cattery that treats all its cats and kittens like their own pets. At the time of this research, they didn't have any available kittens, but they always post any upcoming news on their Facebook page, you can check it out on the link provided below.
This small cattery is registered by TICA, and all its kittens are healthy and vaccinated, regularly checked and examined by veterinarians at Lakeview Veterinary Hospital.
Their prices begin at around $1800, and their kittens are ready to go to their new homes when they are between three and four months old.
Their kittens are well-adjusted, sociable, and friendly, by the time you come to pick them up. Their kittens are quite playful, and they love to nap.
These breeders also note that the Sphynx breed differs from other domestic cat breeds, especially in terms of their requirements of food and litter, and they always discuss this during the adoption process. Another thing that is worth noting about this cattery is that their breeders will inspect your home to ensure that it is safe and Sphynx appropriate, virtually or live, depending on your location.
Breeder Info
Address: New Orleans, LA, 70125
Social Media: Facebook
3. Gorgeous Sphynx Kittens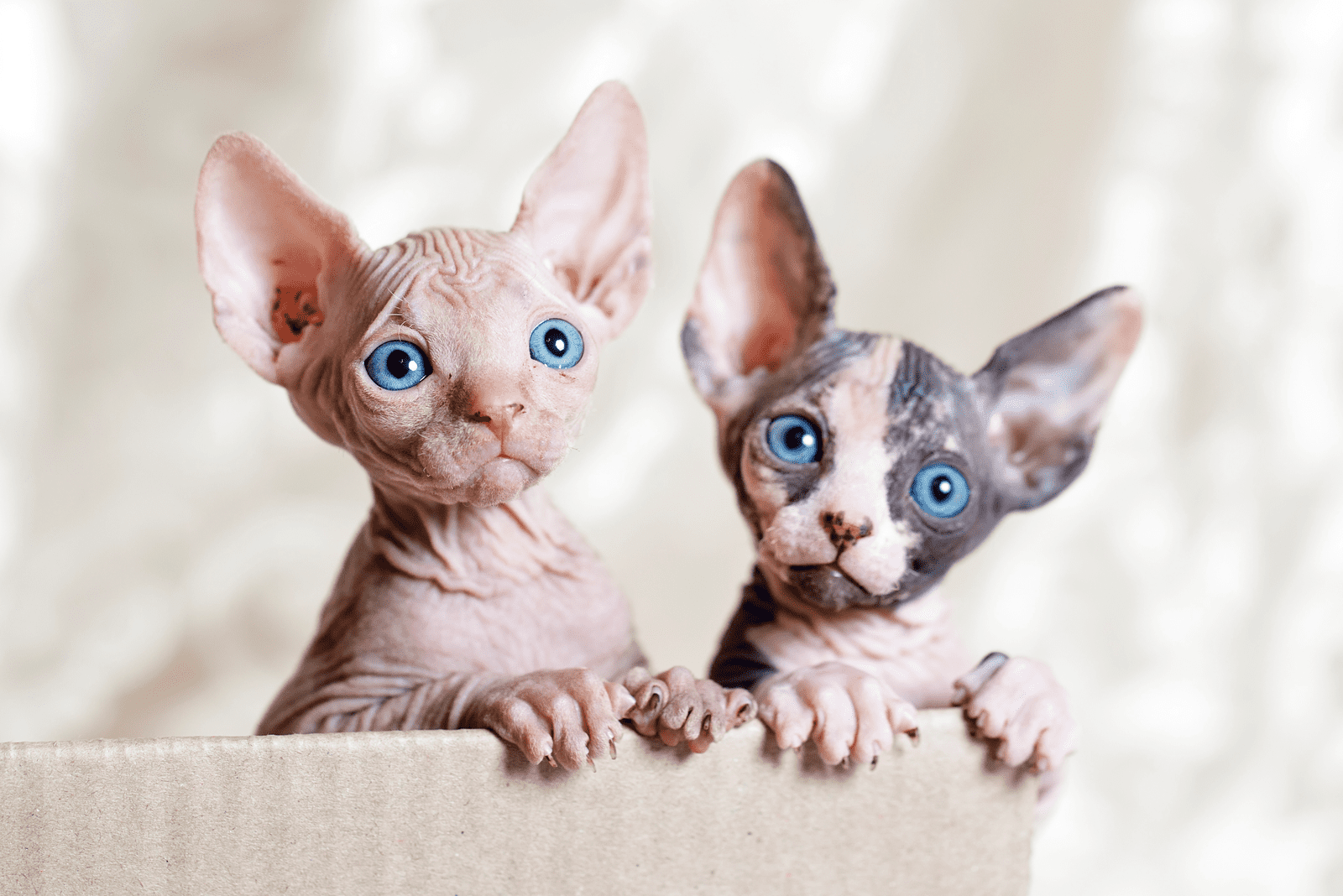 Gorgeous Sphynx Kittens is a small, home-based, registered cattery. These breeders have only a few breeding cats so they only produce a few litters per year. All their cats are regularly examined and tested.
These breeders scan their Sphynx cats for HCM every year, and they perform DNA tests for any known health issues and PCR tests, so they are sure that their breeding cats are healthy and able to produce healthy Sphynx kittens. These breeders take good care of their Sphynx cats and kittens, and they also maintain a raw diet for them, with occasional grain-free, high-quality cat food and treats.
Gorgeous Sphynx breeders are members of Sphynx Cat Club and Sphynx Cat Association, and they also voluntarily signed up for TICA's Code Of Ethics in the USA.
The breeders at Gorgeous Sphynx cattery note that they don't sell breeding cats, they only sell kittens that are to be pets. These breeders are open to communication with any interested buyers, or with anyone who has any questions about the breed, or about their adoption process.
You can contact them via their website form linked below. If you're interested in buying a Sphynx kitten from them, they will send you all the important info and adoption requirements once you contact them. You can also check their available kittens section, and find lots of info about Sphynx care, and more, on their official website listed below.
Breeder Info
Website: Gorgeous Sphynx Kittens
E-mail: contact via website form
What Is The Average Price Of A Sphynx Cat In The USA?
How much does a Sphynx cat usually cost? Well, it depends on the breeder, but their prices usually vary from $2000 to $6000.
Regular pedigree Sphynx kittens and cats for sale cost between $1500 and $3000. These are usually found in less popular catteries and are not 100% purebred. However, when you buy from reputable and registered breeders, even though they're hard to find, the price of a Sphynx cat or kitten can range between $3500 and $6000.Depending on how rare the Sphynx you choose is, the price can be as high as $10,000!
Sphynx cats are rare and are considered quite unusual among cat lovers. So, if you decide to buy a registered Sphynx cat or kitten, be prepared to empty your pockets!
Where Else To Look For A Sphynx Cat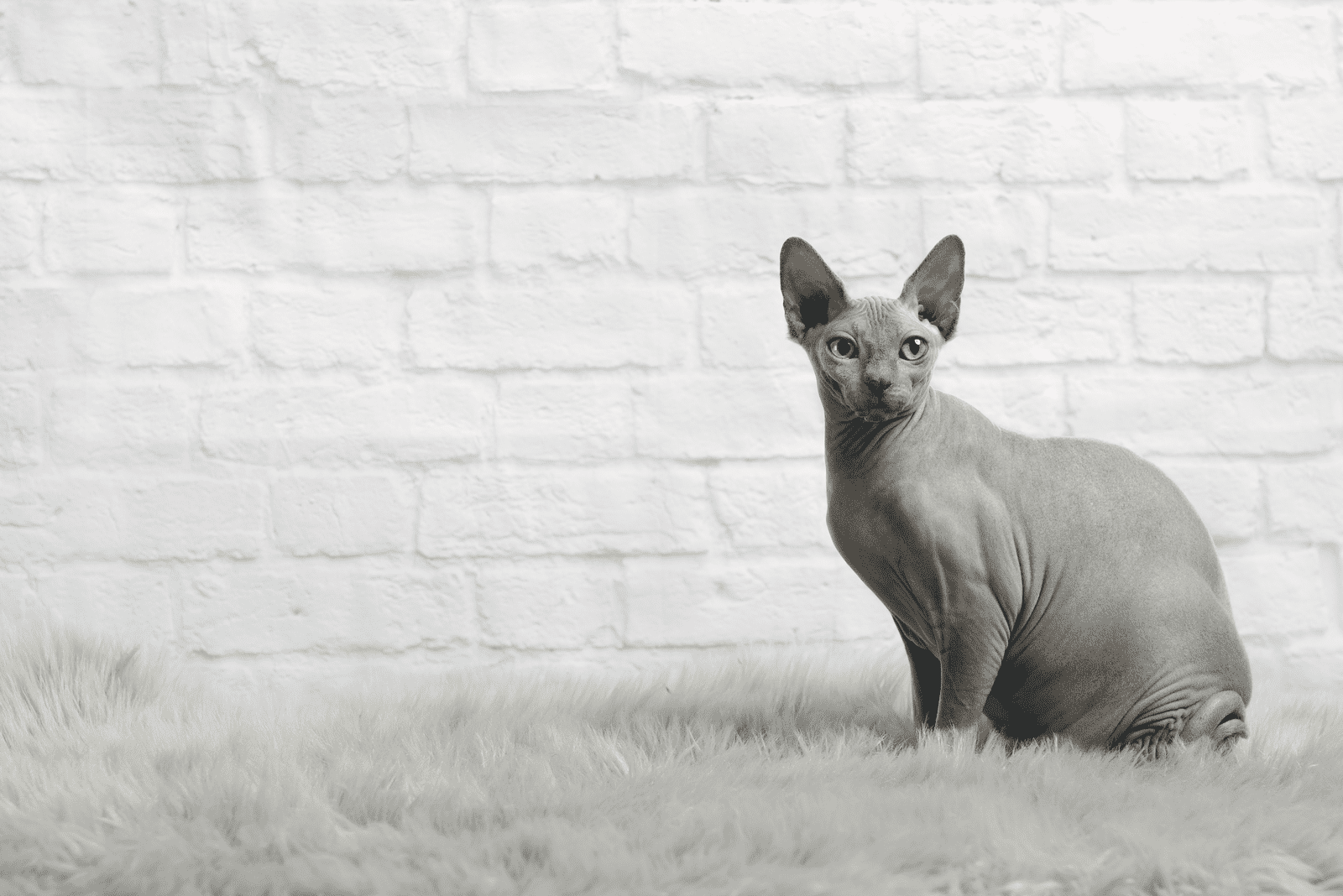 You can check out these Sphynx cat breeders in neighboring states. I will provide you with brief info about them and links to their official websites below. Some of them offer the possibility of shipping, so if you don't have any luck with Sphynx cat breeders in Louisiana, then maybe you'll have luck with one of the following:
• Beebee's Sphynx is a small cattery located in Michigan. These breeders raise their Sphynx cats in a cage-free environment and all their kittens are vet-checked, neutered, sociable, well-adjusted, and registered. You receive their health records at the time of pick up. Their kittens are also trained to use the litter box, and socialized with other pets and children.
• Royal Manor Sphynx in Alabama is a cattery where they treat all cats and kittens like their own pets. Their kittens are sociable and friendly, however, they might take some time to get used to new people. They love people, but also enjoy socializing with other pets, including dogs and cats. The breeders at Royal Manor are doing their best to produce healthy and well-adjusted Sphynx kittens.
• Sha Sha Sphynx is a cattery where breeders breed Sphynx breed of cat, but also Bambino, and Elf cat breeds. These breeders are TICA registered and located in Texas. They scan all their breeding cats for HCM, you can check out more information and reviews about them and their cats on their official website.
• LilNudists cattery is located in Florida where they breed Sphynx, Bambino, and Minskins cats. You can check out their official website for more info and see photos of available kittens.
• Sphynx Clubhouse is a CFA-registered cattery located in Maryland. Their kittens are tested negative for FIV, FelV, and HCM, and are raised to be well-adjusted, sociable, loving, and friendly by the time you come to pick them up.
• Shoshoni Cattery is located in Iowa. They specialize in Sphynx cats but also Persians. They screen and test their breeding cats so they produce healthy kittens. The breeders at Shoshoni have Sphynx champion cats whose photos you can see on their website, and you can also check out pictures of any available kittens.
FAQ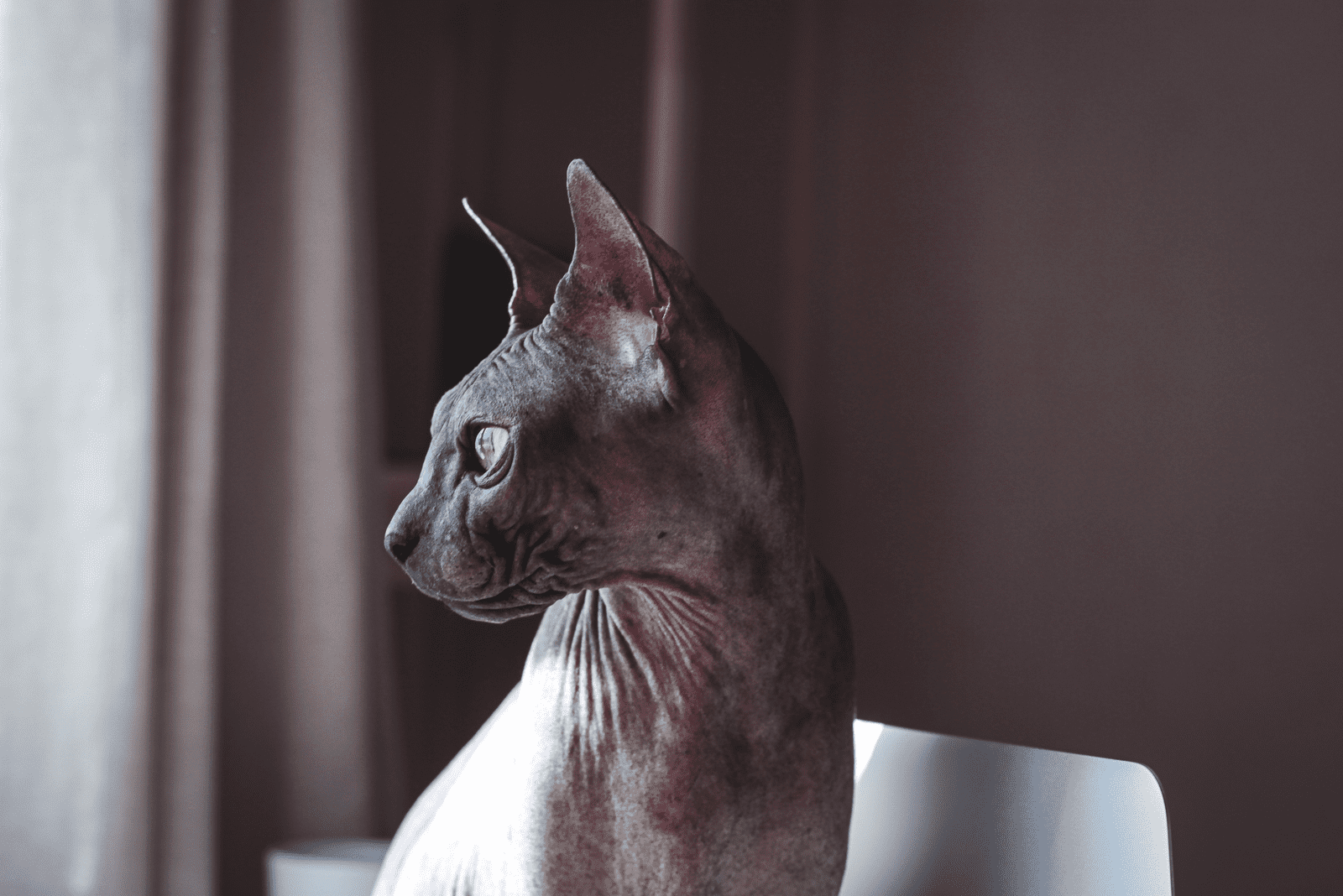 What are some unique features of a sphynx cat?
The first, most noticeable, feature is their hairless body. However, other than being a hairless cat breed, Sphynx cats' unique features include their large, triangle-shaped ears, which are described by some people as bat-like.
Are sphynx cats hypoallergenic?
The Sphynx cat breed is often associated with being hypoallergenic. Sphynx are practically hairless and don't shed like other cats, so the allergens that usually cause allergies in humans stay stuck on their skin and don't shed around the house. However, no cat is completely hypoallergenic.
How long does it take for a sphynx cat to grow?
Sphynx cats are fully grown when they are one year old. They reach their total body weight and height by the time they're one year old.
How Large Can Sphynx Cats Get?
The usual weight of a Sphynx cat is from 6 to 12 lbs, with female Sphynx cats typically weighing 6 to 8 lbs, and males 8 to 12 lbs.
Does the sphynx cat have any other names?
Sphynx cats are often referred to as Canadian Sphynx or are often called Egyptian Hairless.
Final Words
If you want to find reputable and registered Sphynx cat breeders in Louisiana, I hope this helps. I've discovered three reputable breeders in Louisiana, all of which have excellent reviews.
Sphynx cats are truly unique in their appearance, and they will most certainly be a good pet for you if you have any luck finding a kitten for yourself. Their prices are quite high, but if you really want to provide a new home for a Sphynx cat or kitten, then it is worth giving all that money since you're definitely going to be happier with them than without them.
You can check out the three catteries I've written about, located in Louisiana, or check out other breeders in neighboring states. Hopefully, you will get lucky and some of these Sphynx cat breeders in Louisiana or other neighboring states will be suitable for you and help you to provide a forever home to a new kitten.