All cat owners feel that their cat is the most beautiful, the cutest, or the coolest cat around. However, there are some cats that simply have something that separates them from the rest.
I always say that all cats are unique in their own way, but in this case, the following 14 cats from Instagram have something special.
Either a bobbed tail, unique facial features, a cool personality, or simply a cool coat pattern, which secures them a spot on my list of the coolest cats!
1. Mishka The Fluffy Cutie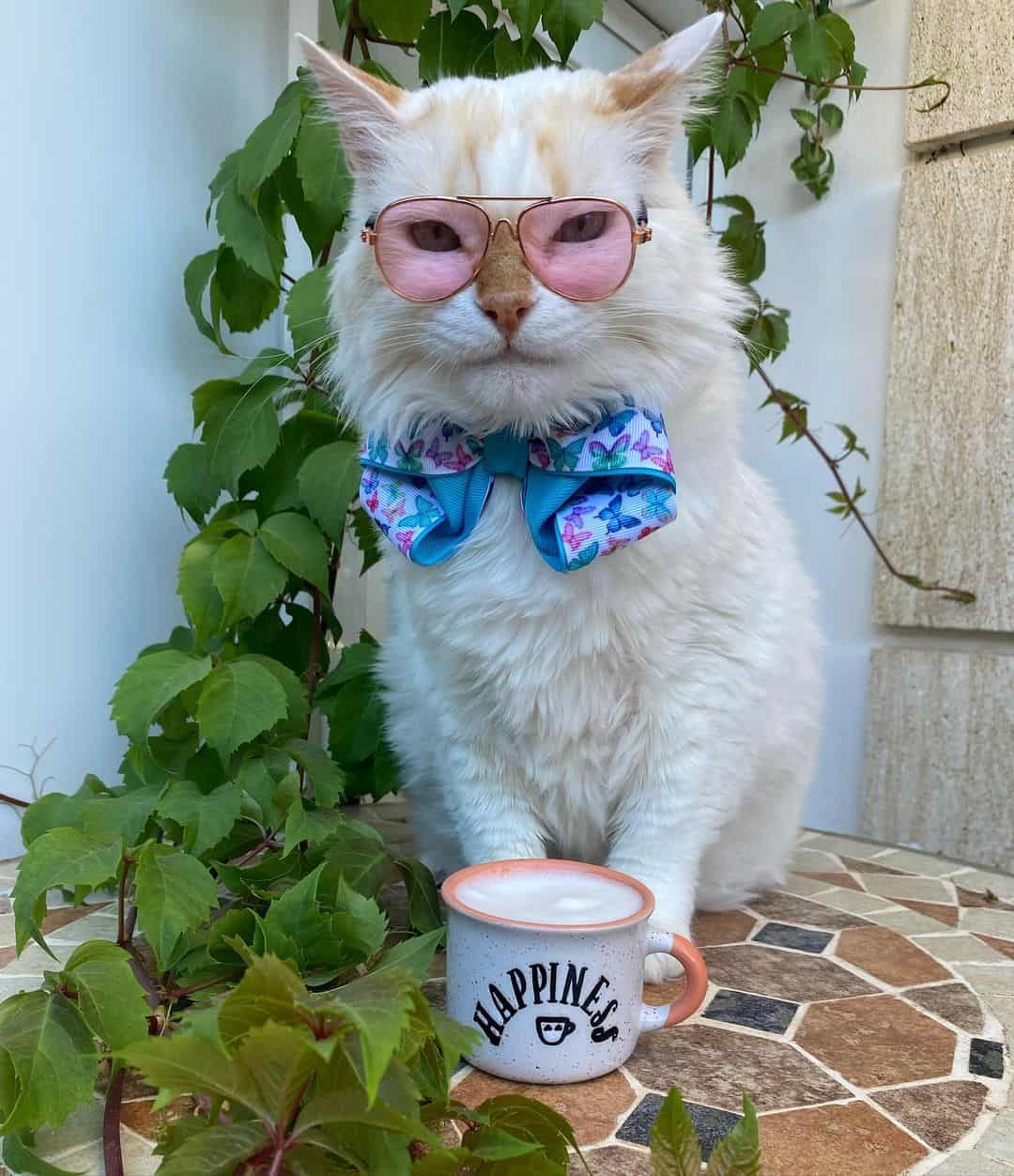 Mishka is a beautiful Turkish Van cat that often lights up my day when I give in to my daily dose of scrolling through Instagram.
I believe we should all listen to Mishka's wise advice and see the world through rose-colored glasses.
2. Bambus The Spotted Beauty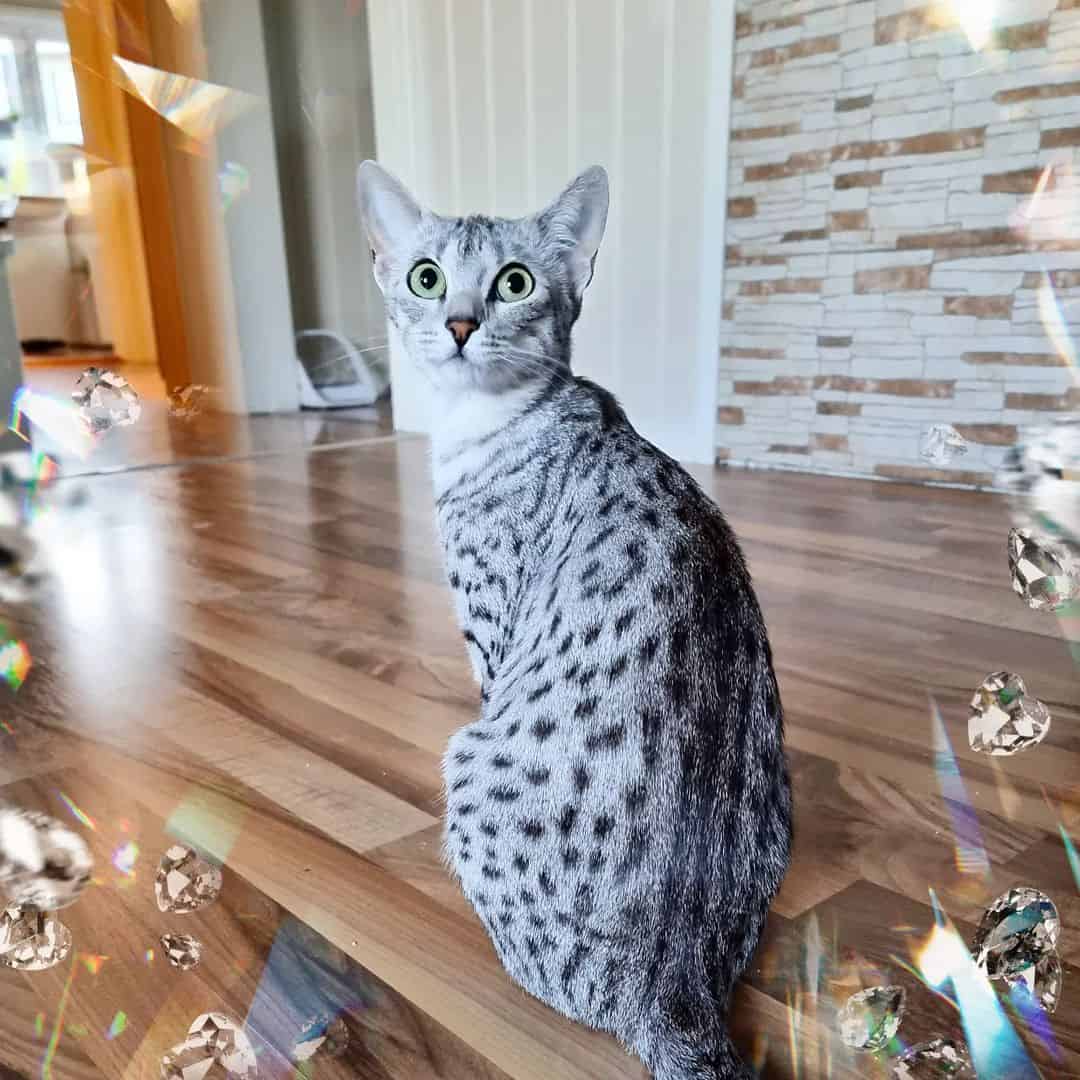 Bambus is one of three female Egyptian Mau felines on Gooseberry Mau's Instagram. She loves to sit back and relax, but at the same time, she loves to play with a feather wand! Her favorite position is "the loaf".
3. Adorable Waffles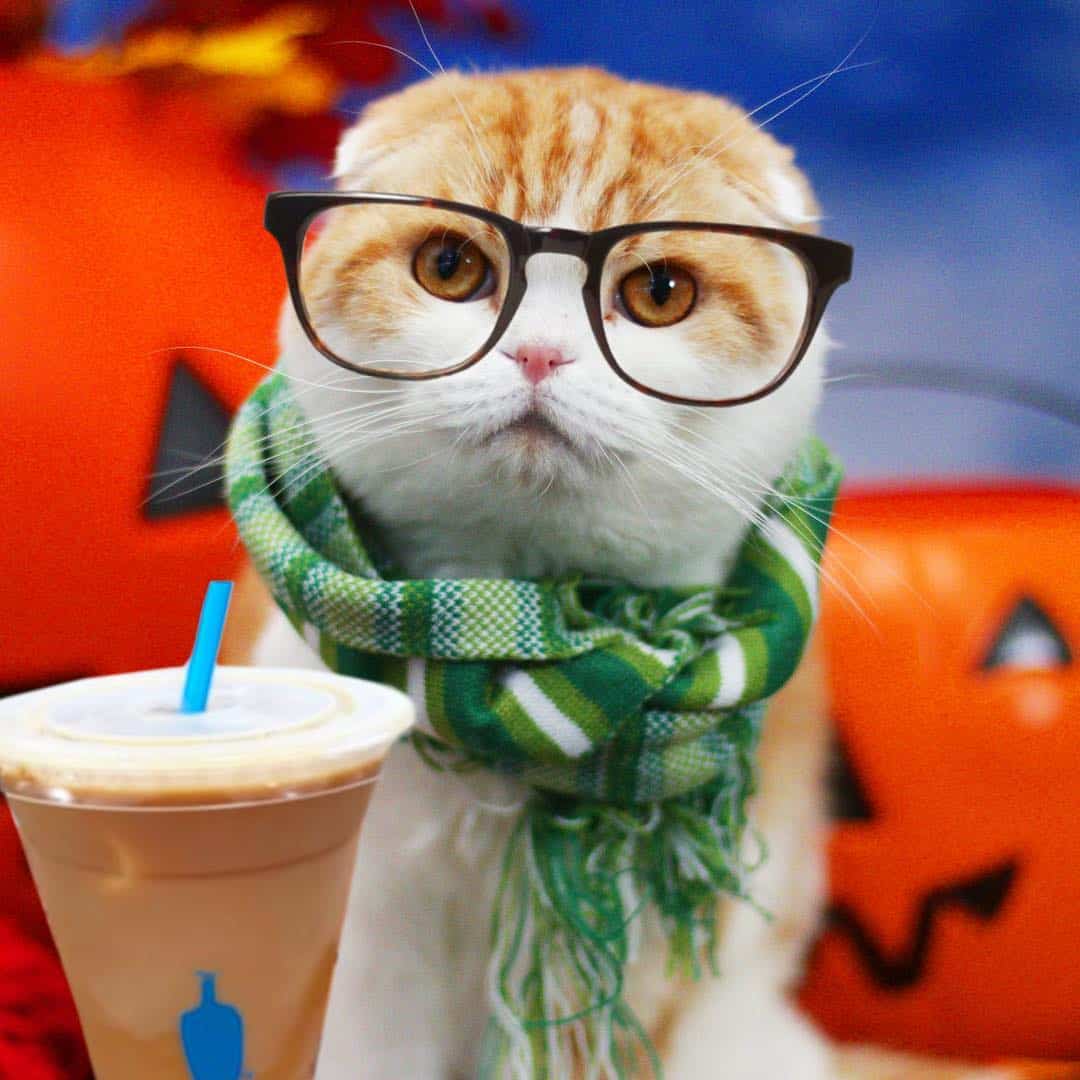 Waffles is a Scottish Fold cat with a terrific sense of humor! He often says he is not a real cat, but a stuffed toy because a real cat simply can't be this cute. He loves to dress up in different outfits to represent different characters. This hipster style is my favorite!
4. Yoshi Says Hi!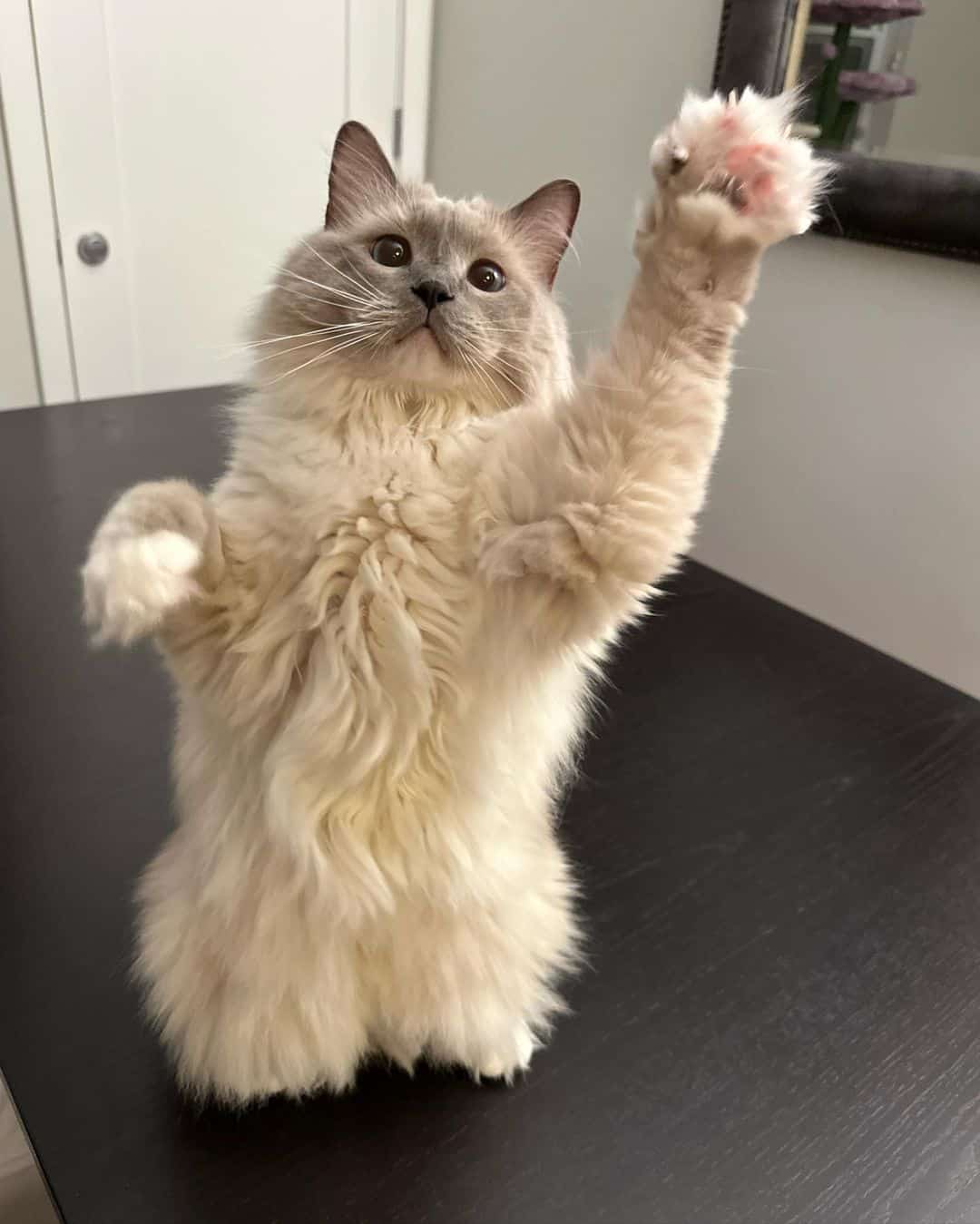 This adorable Ragdoll cat is named Yoshi. He is not only super cute but super vocal as well. He shares his profile with his friend, cute Eevee who's also vocal. They spend most of their days chattering and trilling to each other.
slika
5. Neytiri Says 'Blep'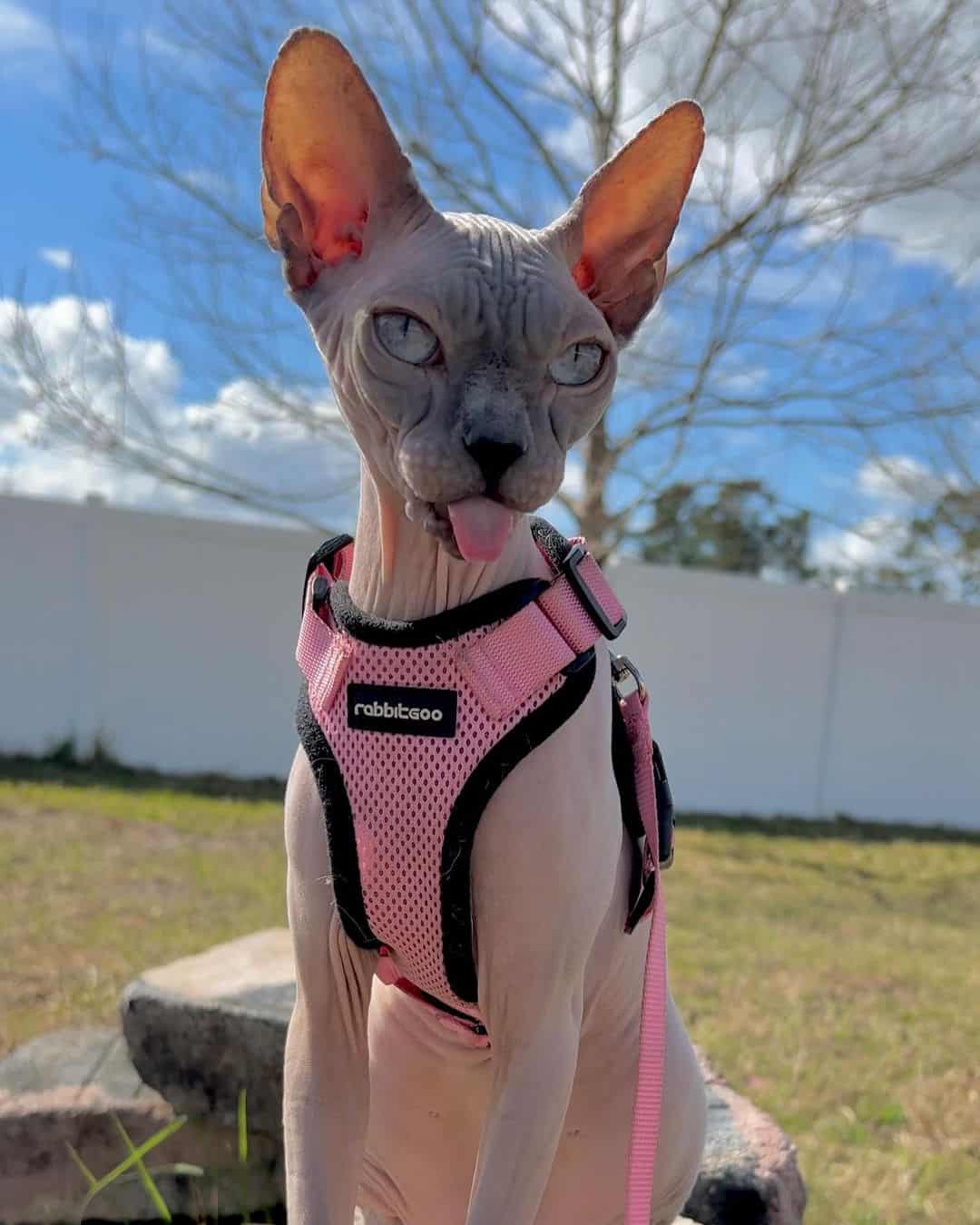 This picture sums up my whole week. LOL! Neytiri is a beautiful Sphynx cat that loves to steal food from her housemates. She's always in the mood for trouble, and she loves to stretch. She also loves to wear different outfits and go on long walks in the sun.
6. Bear & Wolf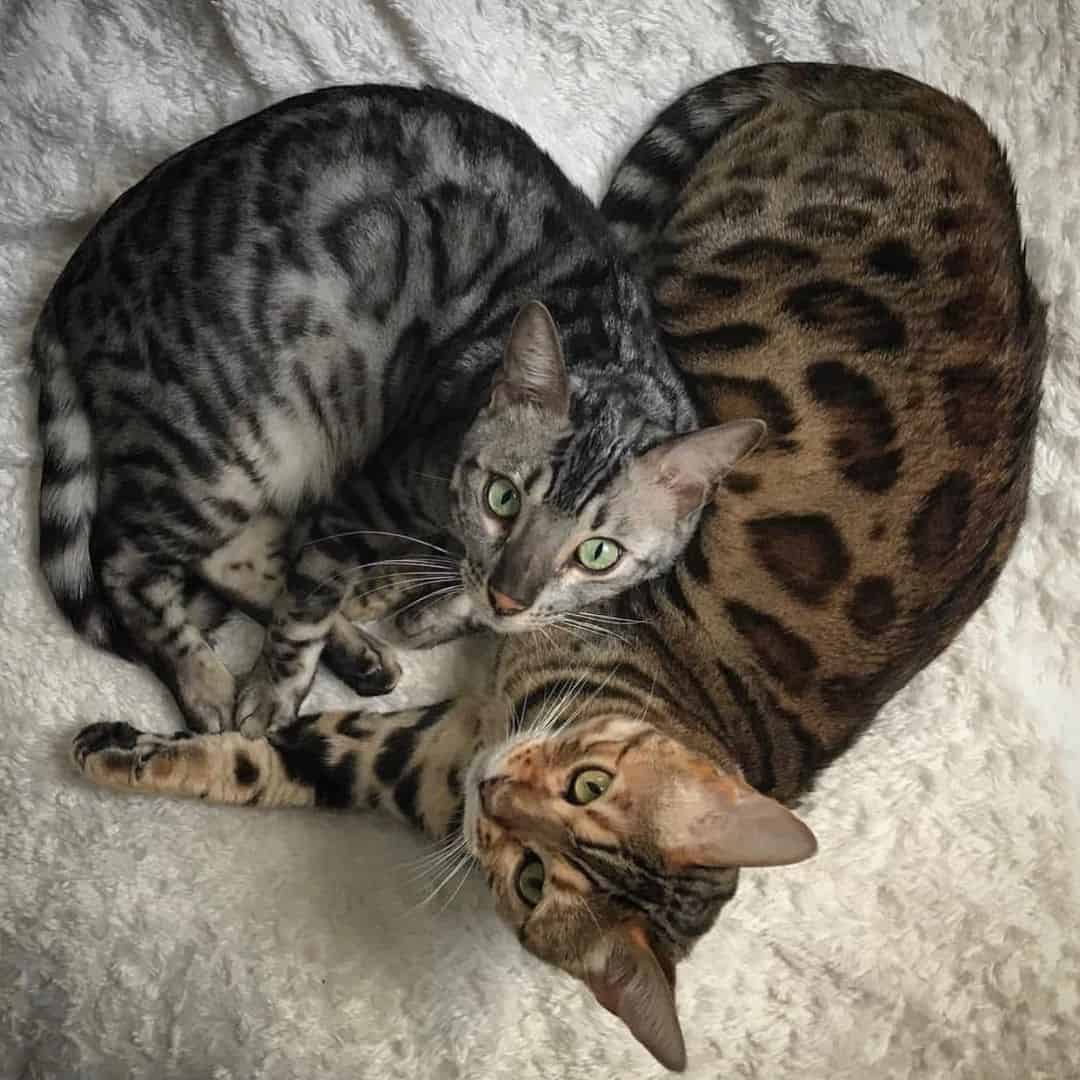 Bear and Wolf are two extraordinarily beautiful Bengal cats. They love to nap and often do so together, which ends with them forming a big fluffy heart-shaped cat duo.
Bear and Wolf love cardboard boxes, car rides, sharing food, and – most importantly – looking in the mirror.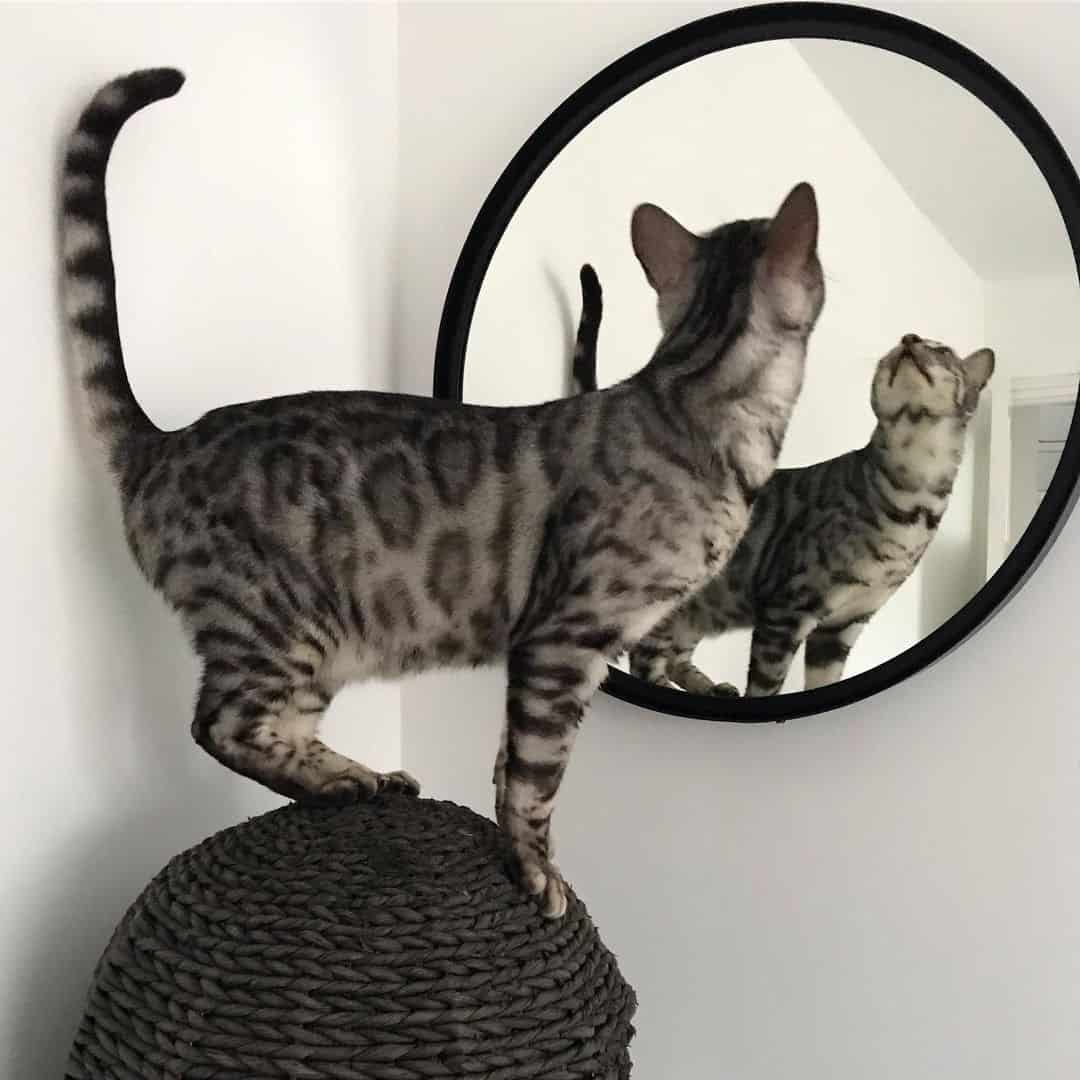 7. Maze Cerdeira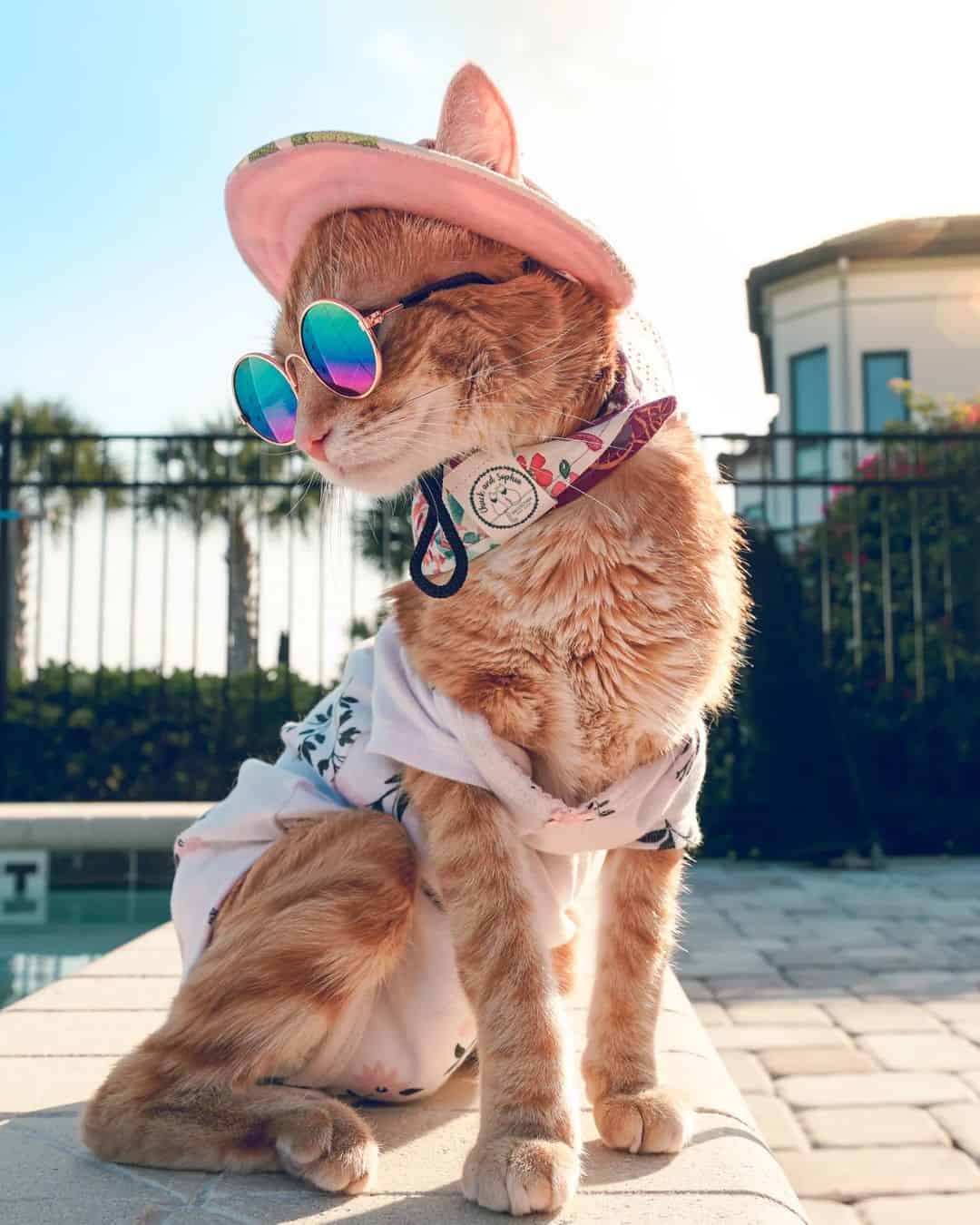 Maze is one of the coolest cats I've seen on Instagram! She is a tailless Manx cat who enjoys life to the fullest! She loves to go on walks with her human, make funny poses, hang out with her feline friends, or take naps in a box.
8. Birjer And Majwor
Birjer and Majwor are two Abyssinian cats who love to cuddle and play with one another. Majwor often starts their playtime, just to win against handsome Birjer.
Who knows, maybe Birjer's just a gentleman and lets the lady win out of good manners. Other than playtime, their second favorite thing to do is to groom themselves! Such clean and cool cats.
9. Sweet TanTan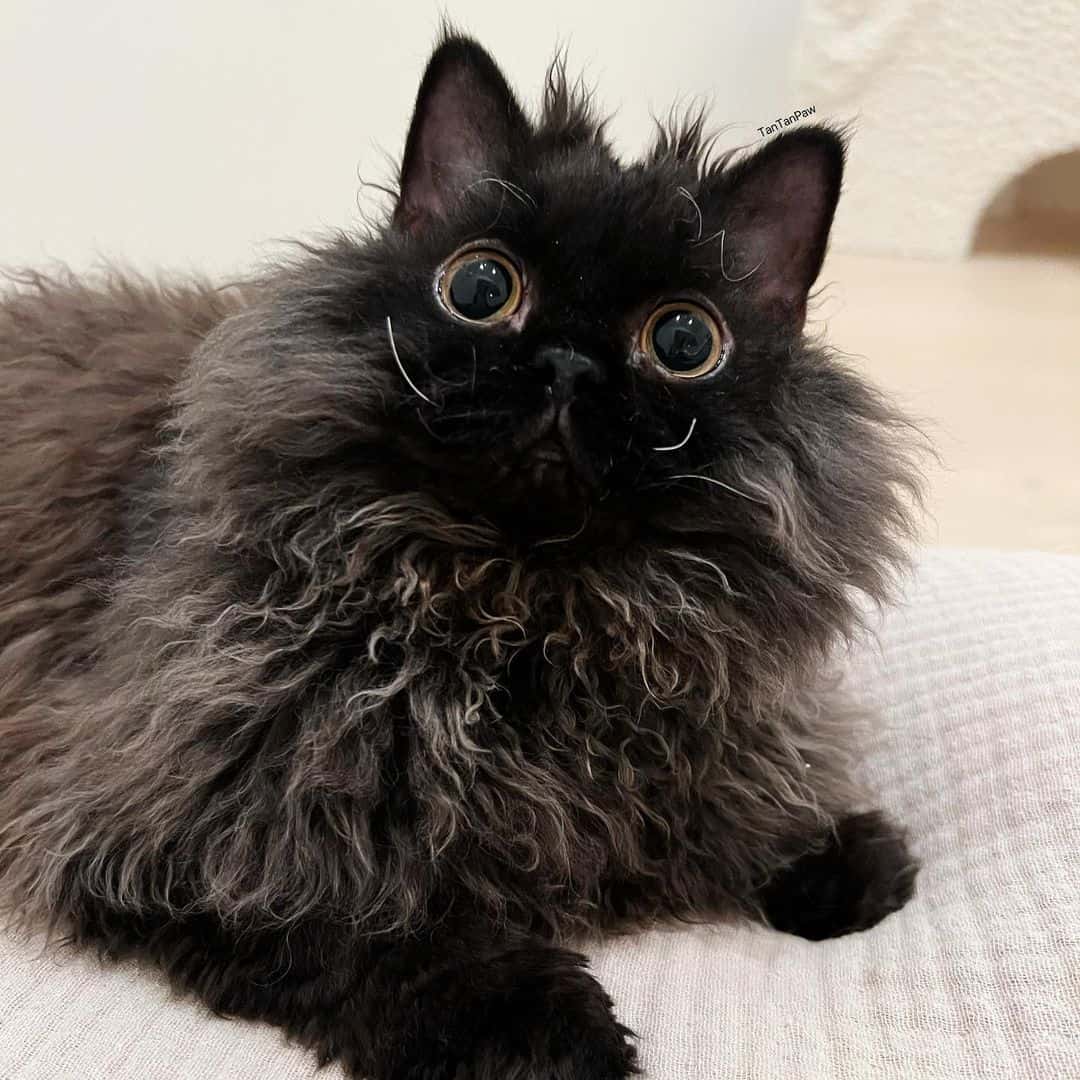 TanTan is a black beauty at its finest. This Selkirk Rex cat loves to eat yummy treats, hang out with the boys, and play with his favorite toys. A simple cat's life; eat, hang out, play, repeat!
10. Baby Bobcat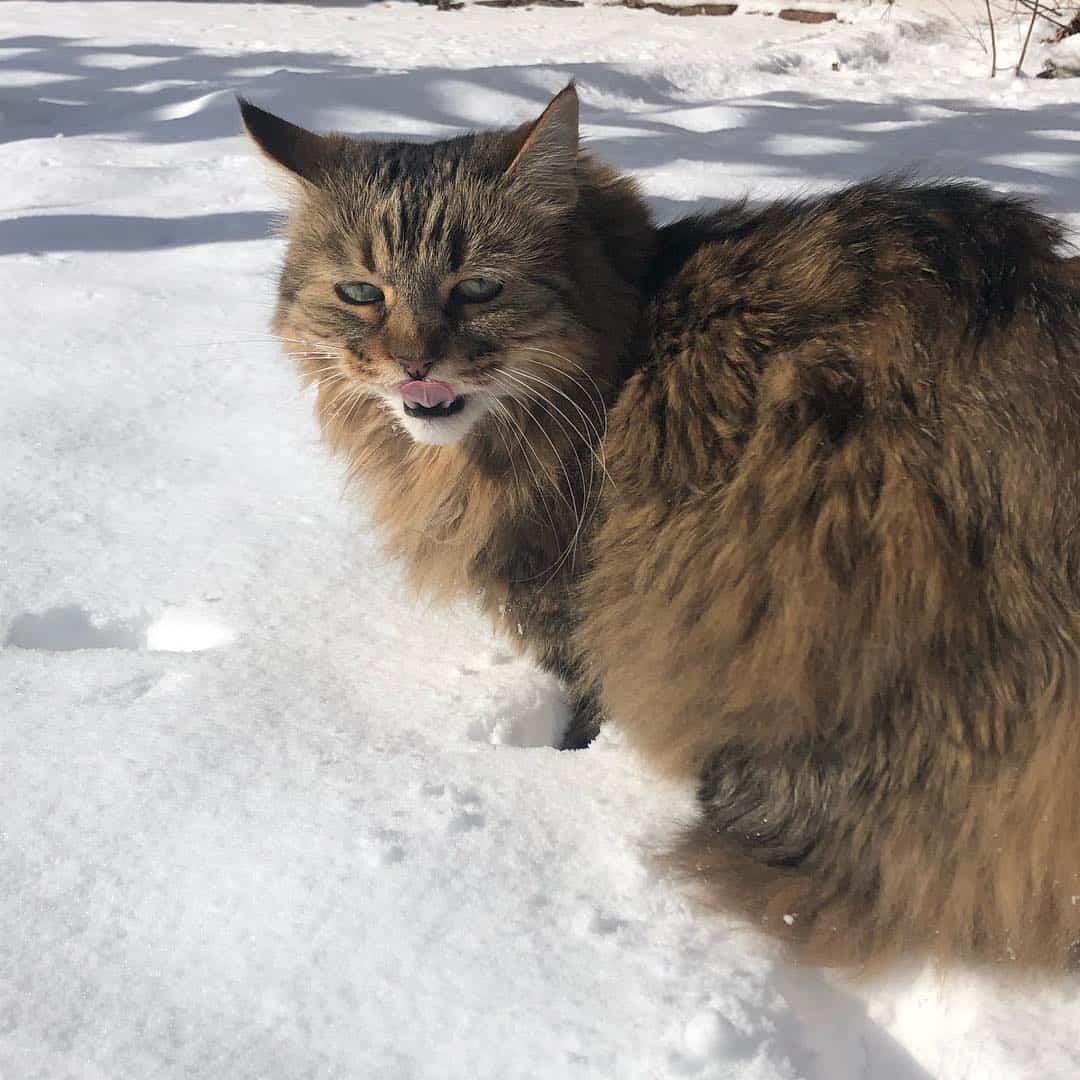 Baby Bobcat is not what you think… She is an American Bobtail by breed, but she is so much more than that! She is a fashionista, summer lover, and a funny feline who loves to play the piano… or rather pose with one.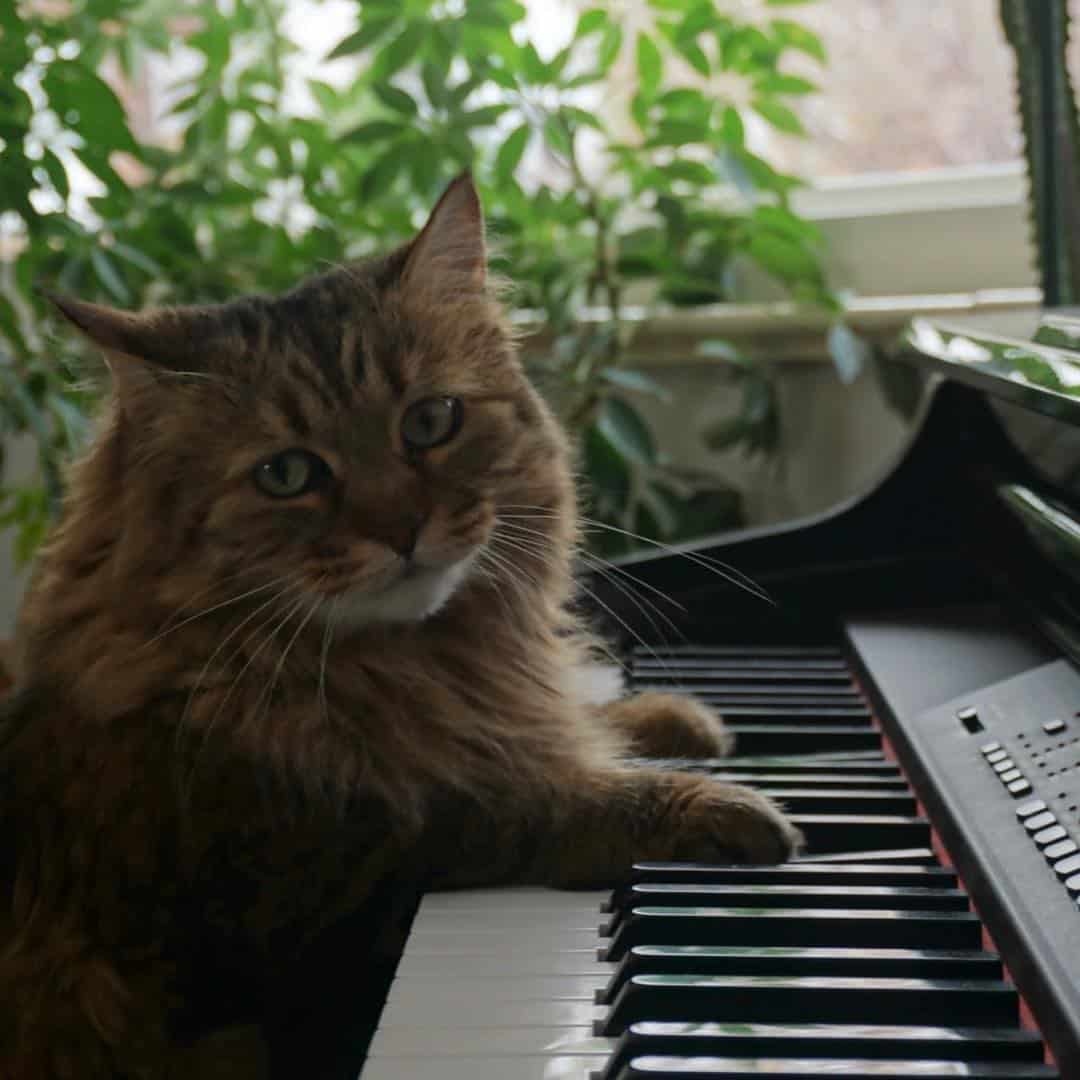 11. Majestic Alf
Alf is a cat you don't see every day! He is a solid black Serengeti cat who loves to chill in the sun and watch birds through the window, but most of all, he loves to cuddle with his favorite human!
12. Feisty Fefe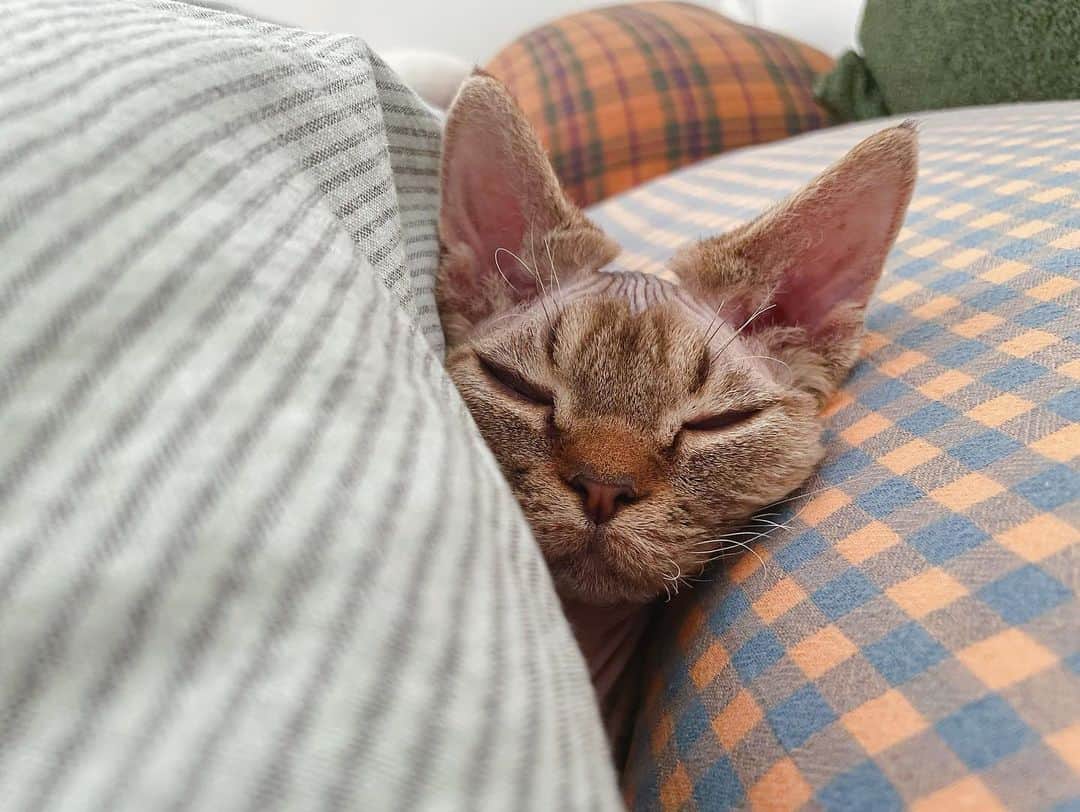 Fefe is a feisty Devon Rex boy. He loves to play dress-up and pose for pictures. I believe there is nothing he wouldn't do for his favorite treat! Just look at his small fluffy body and huge eyes! I could stare at this cutie for hours.
13. Charming Zelda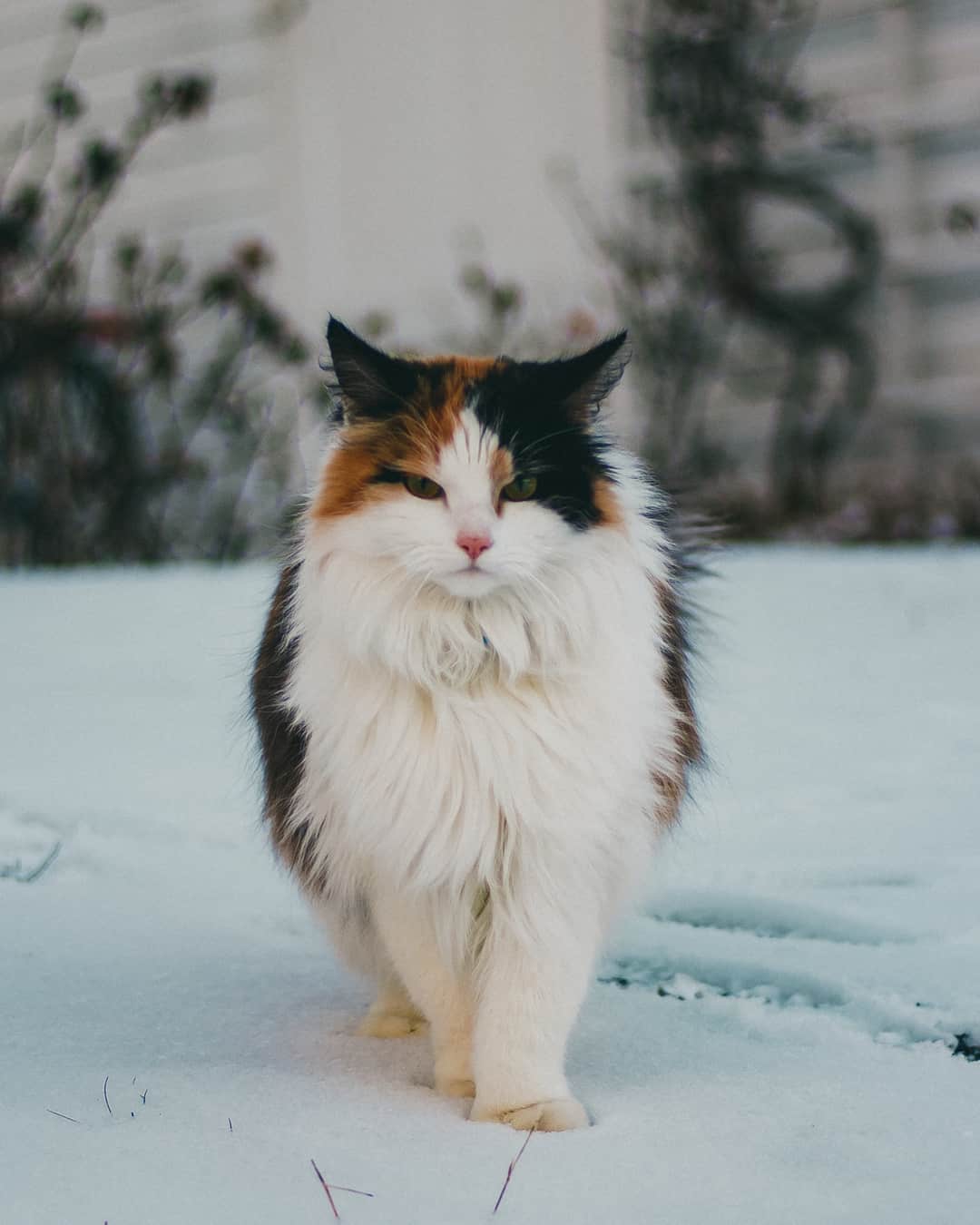 Zelda's gaze is what won me over at the first sight! She has incredible eyes and her fur looks like it has never been dirty. Zelda is a magnificent Norwegian Forest Cat who loves to spend her days out in nature.
I don't think I have seen cooler autumn and winter photos than hers.
14. Yumiino The Model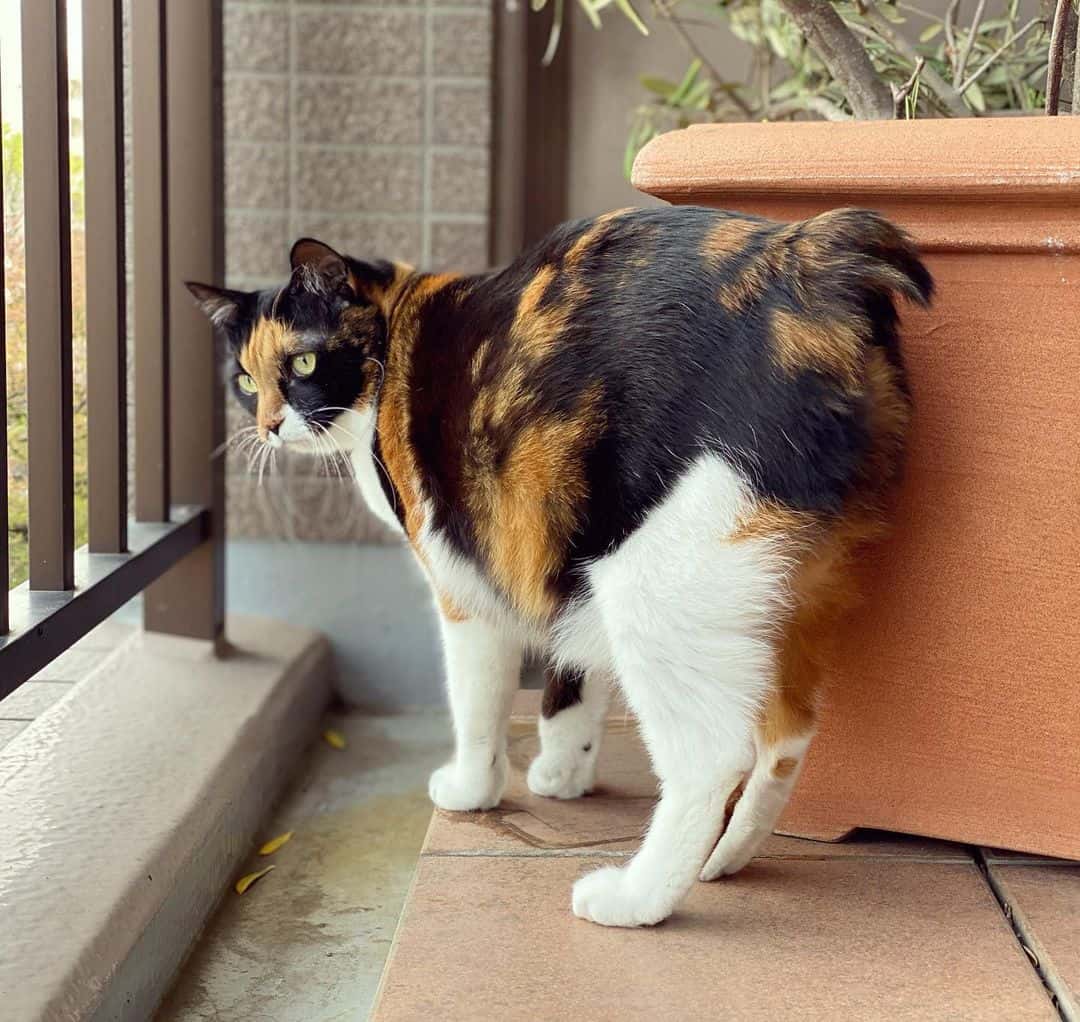 I call Yumiino a model because he is simply so photogenic. I haven't found a picture of him where he doesn't look great, he's like the Barney Stinson of cats. Yumiino is a Japanese Bobtail cat with a serious look and a chunky body.