Every season, you can find a variety of Halloween decorations at Target and similar stores.
However, there's one item that will not only make a great decoration but will also delight your feline friend.
So, let's take our Halloween festivities to the next level and introduce you to the Mini Haunted Mansion Cat Scratcher from Target that your felines are going to love.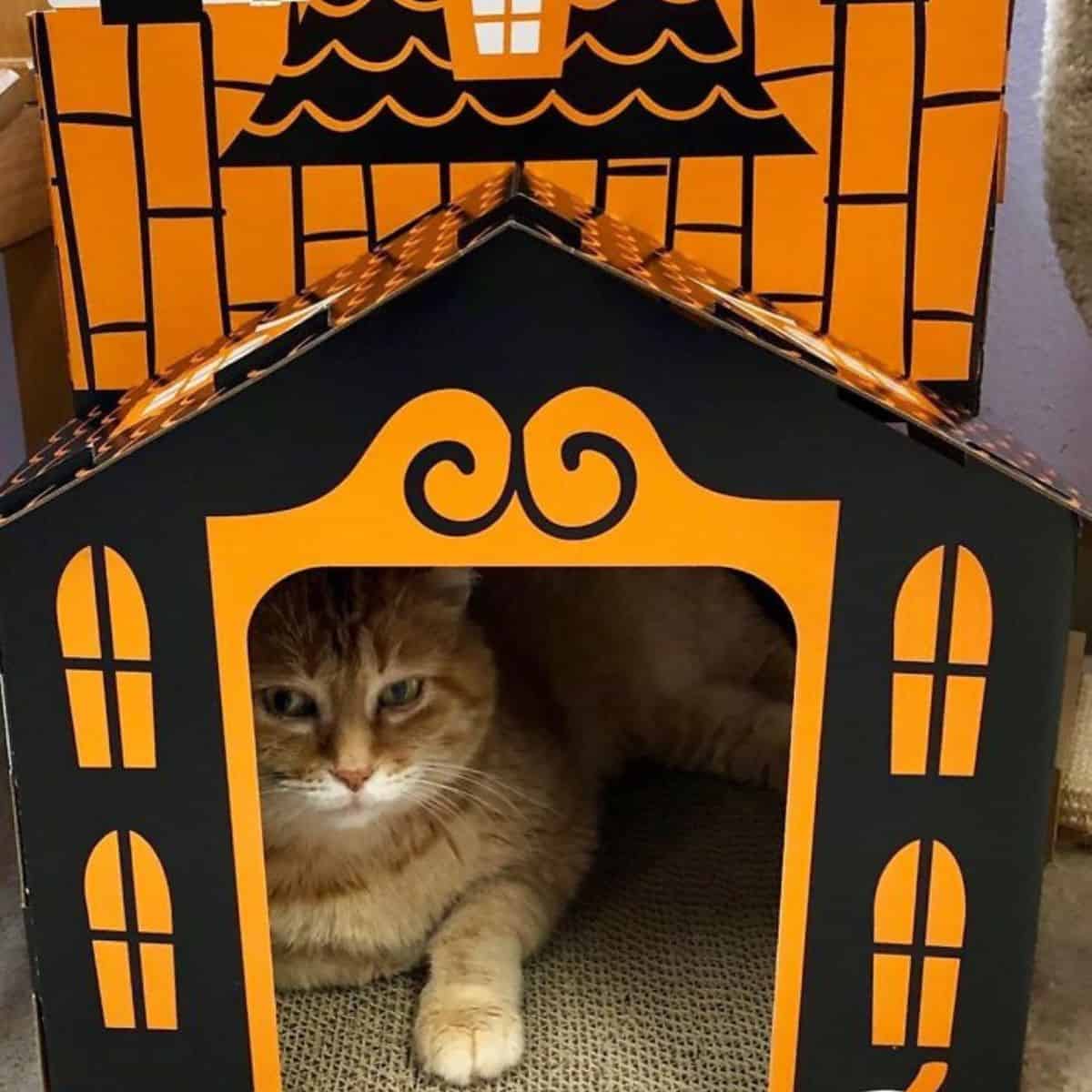 The reason why our cats will love this Haunted Mansion Cat Scratcher is that it combines the best of both worlds.
The mansion is made of a cardboard box, and we all know how much our cats adore boxes, right?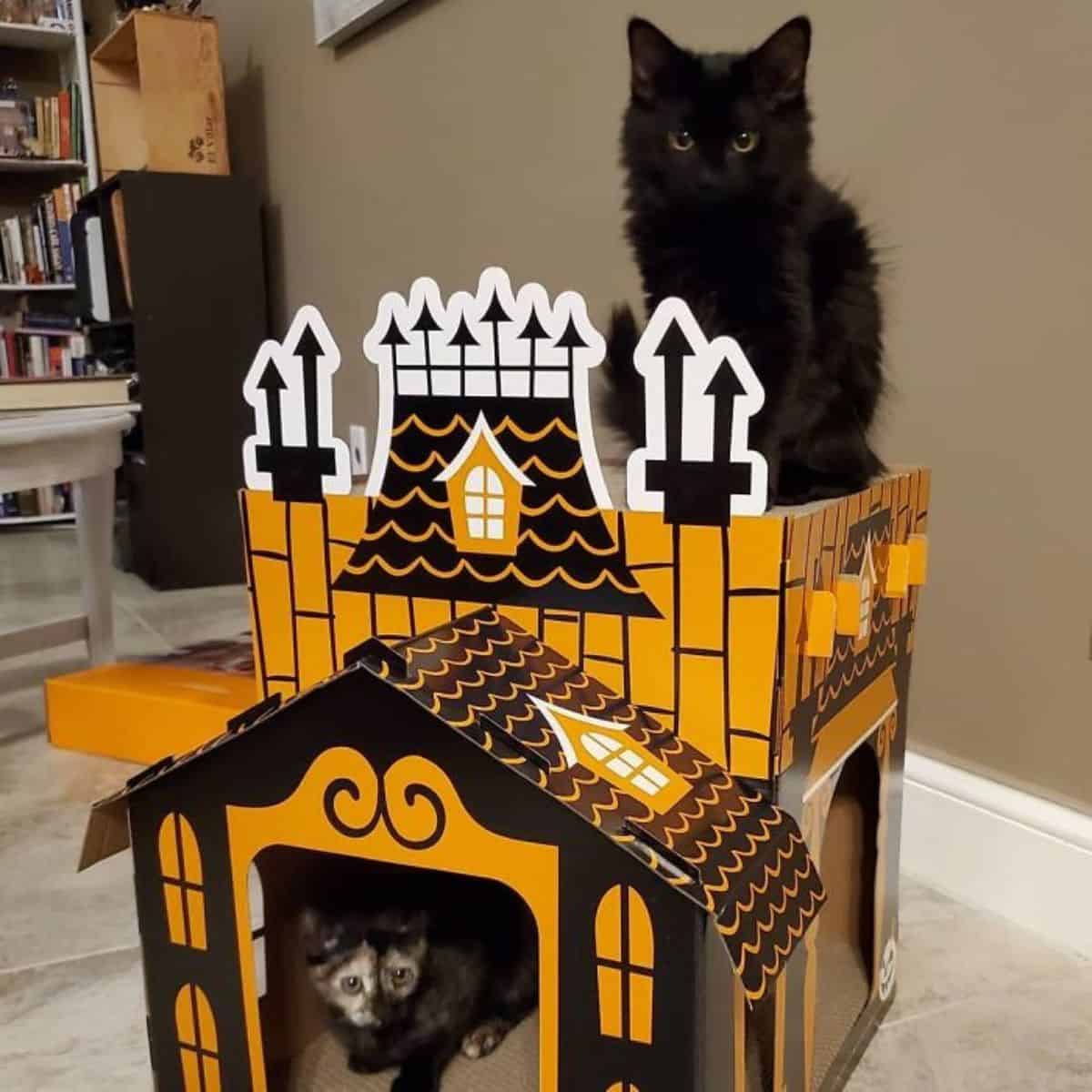 Plus, some cats enjoy perching in higher places, which makes this cat house a must-have.
The mansion features a two-floor design with a scratcher floor on both levels, ensuring endless fun.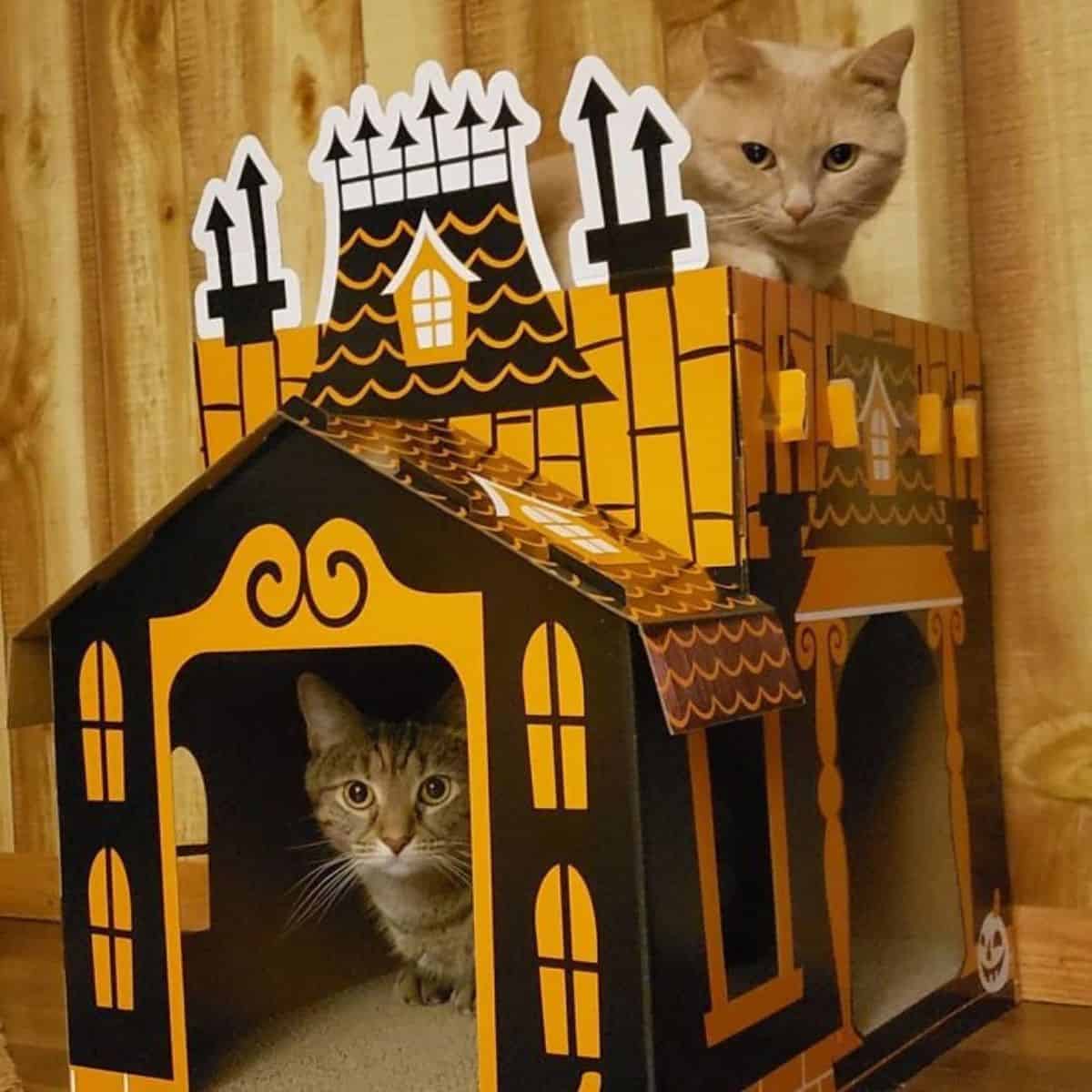 The item weighs around 3.34 pounds (1.5 kg) and the price is affordable as well. After buying this mini mansion for my cats, which quickly became their favorite spot in the house, I believe it's worth every penny.
What's even better is that this house is Halloween-themed, complete with black and orange spooky elements. Since Halloween is just around the corner, there's no better time to get one than now.
Even though this Mini Haunted Cat House is made of cardboard, it boasts a pretty sturdy construction.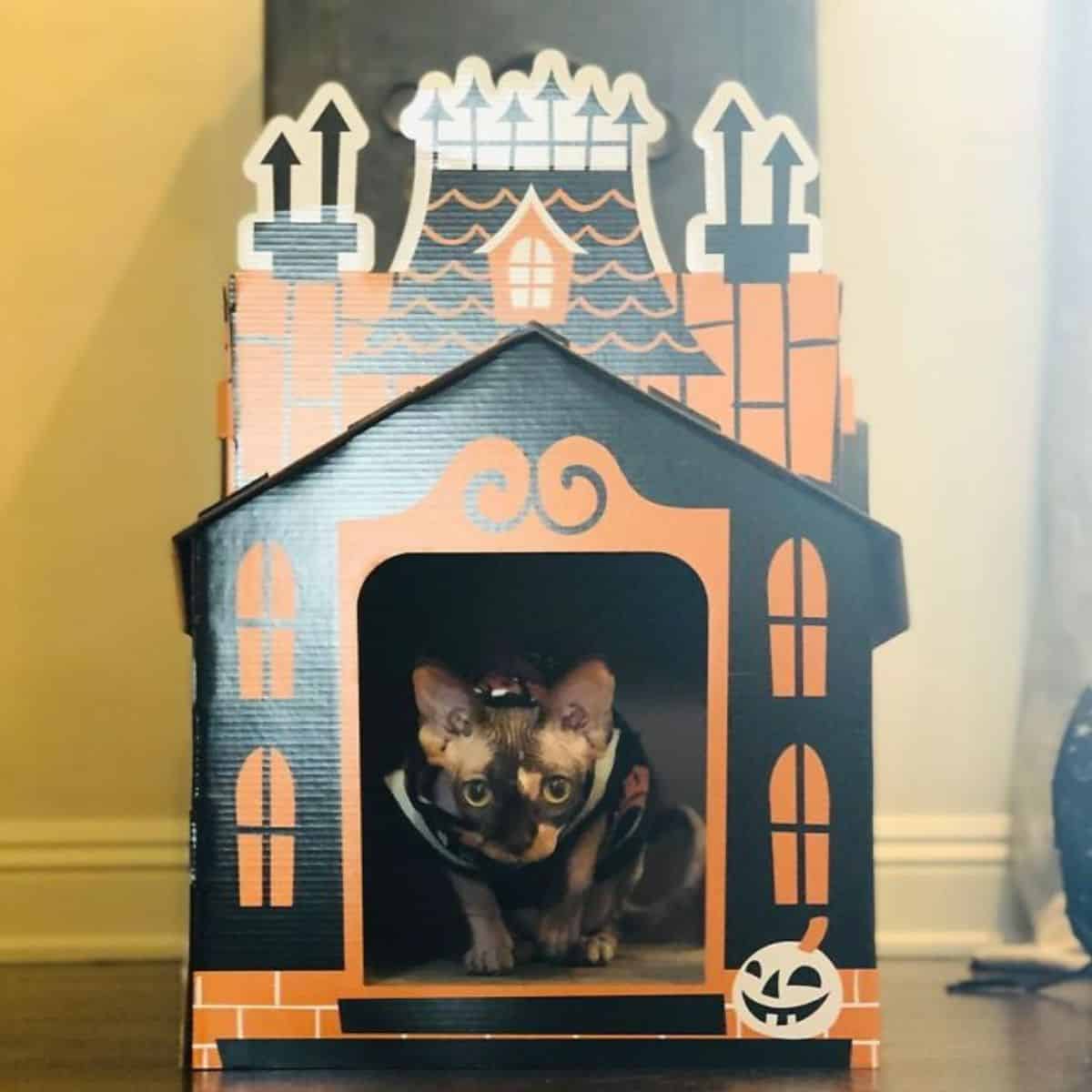 I initially had concerns about the top floor, but after witnessing my cats jumping and lounging around, I was certain it was perfectly safe for them.
Some customers have even reported that the top floor can easily accommodate a cat weighing approximately 17 lbs (7.7 kg).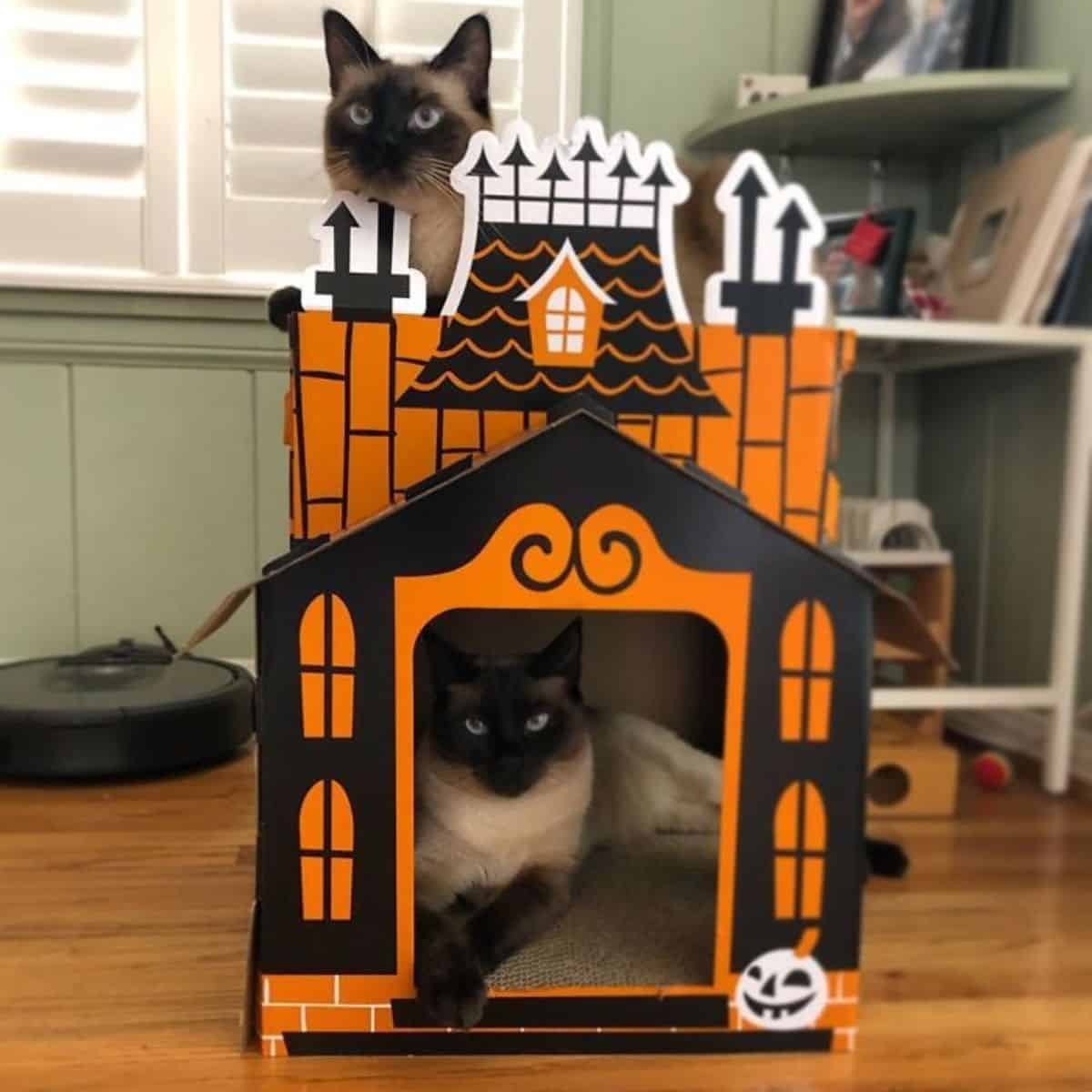 So, if you're a cat parent looking to have a spooktacular Halloween season, then I believe this item is a must-have.
It will keep your cats busy and entertained while doubling as a cool Halloween decoration.
This item is also perfect for those kitties who aren't fond of dressing up in heavy costumes. Plus, they look even spookier while peering out from this scary mini house.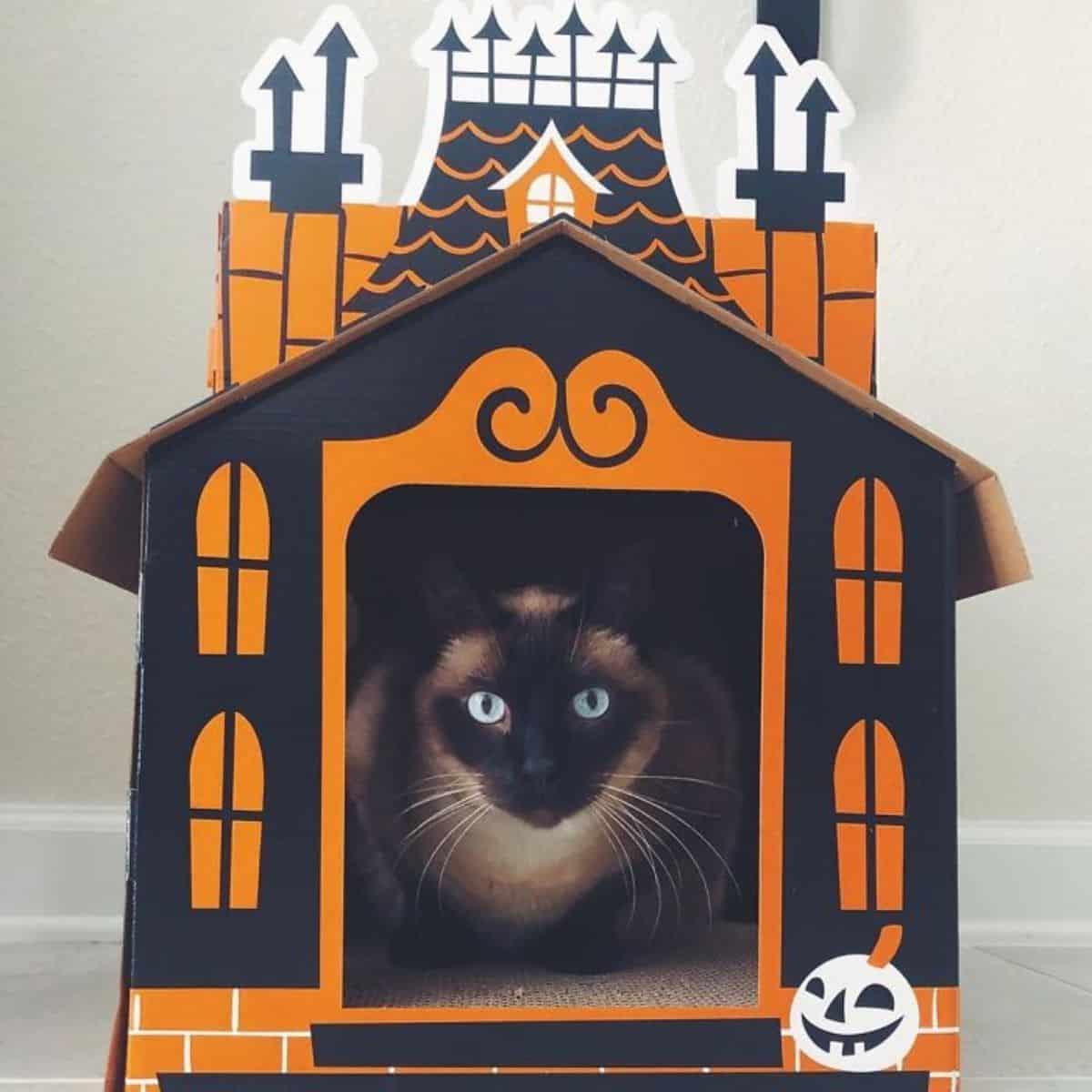 Don't wait too long to grab this mini haunted house for your cat because it's selling fast. But, if you miss it, don't worry, because Target has other items like these to make Halloween fun for your cat.
Two of my favorites are the Halloween Clock Tower Cat Scratcher (on the left) and the Halloween Witch House Cat Scratcher (on the right). Trust me, your cat will love either of them.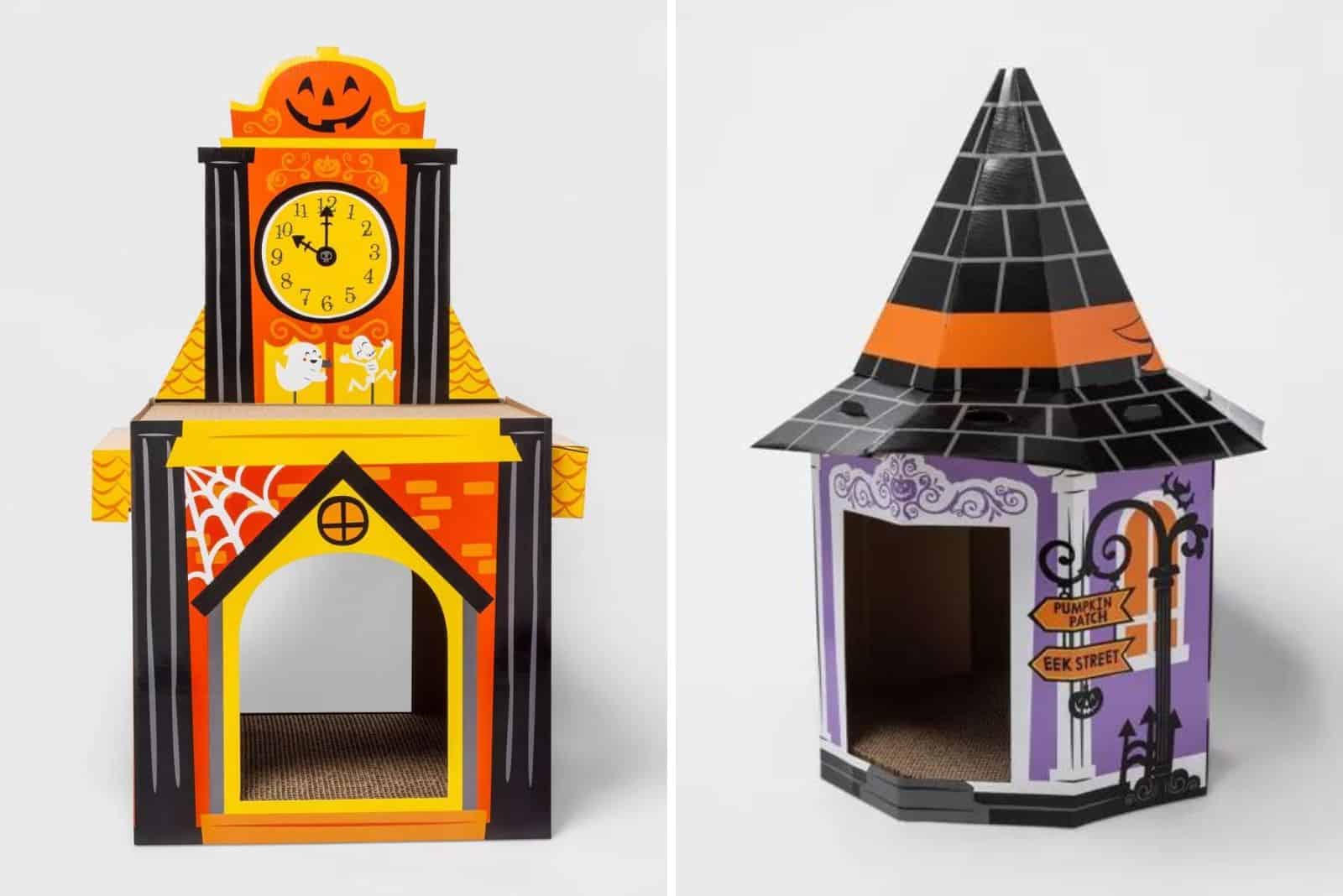 Also, keep in mind that not every cat is the same. When my friend purchased the mini haunted house for her feline friend, her cat was still more interested in the cardboard box that the haunted house came in, haha!
Well, what can I say, cats will always be cats, and we'll never fully understand them!
READ NEXT: 10 Best Cat Costumes To Rock The Halloween Outfit