It is often said that senior cats don't get too lucky once they wind up in a shelter. Unfortunately, this is often true. I've volunteered in many rescue centers and shelters over the past few years, and I've seen many cats live out their last few years there.
I always wondered if these cats would have lived longer, or at least better, lives, if they had been adopted and taken care of. More importantly, if they had got the chance of a loving home.
That's why this story really got to me. There's hope! Hope for all senior cats. This 19-year-old cat named Gus-Gus was adopted to keep a 101-year-old woman company. How great is that?
19-Year-Old Gus-Gus And His 101-Year-Old New Mom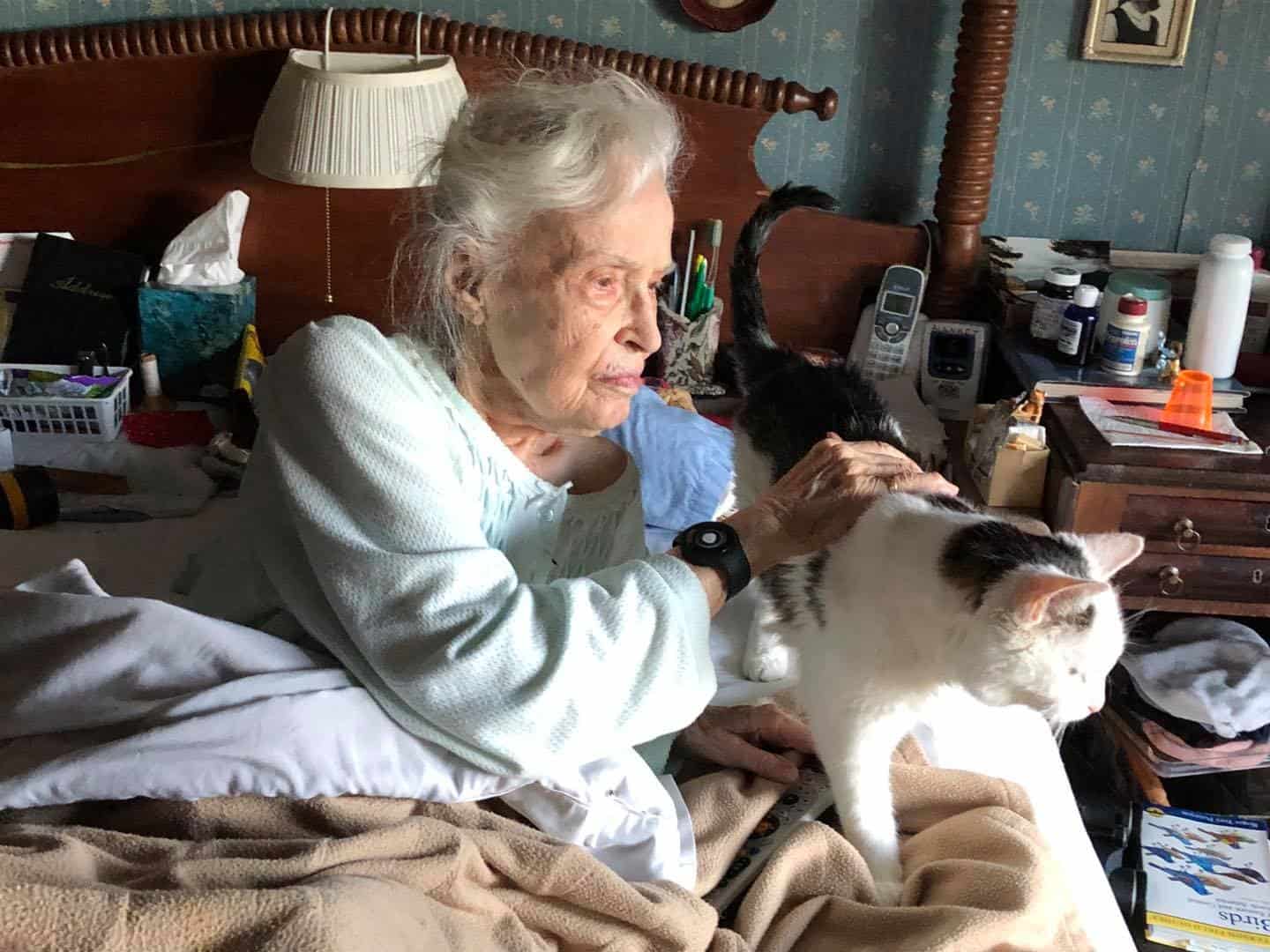 The two immediately became friends furever!
Gus-Gus didn't spend too much time in the shelter according to The Humane Society of Catawba County. He was only there for about a week when someone came looking for the oldest cat in the shelter. His age brought him luck once again!
"Our hearts are full with this beautiful adoption. Our 19-year-old (133 in human years) Great Grandpaw, has found the loving arms of his new mom who is the ripe young age of 101. Congratulations Gus-Gus! Wishing you the best days ahead watching squirrels and sharing love and purrs!"
The shelter shared the story on their Facebook page, where they also shared how heartbroken Gus-Gus's former owner was to put him in a shelter. Their work and everyday obligations wouldn't let them care for Gus-Gus as he needed.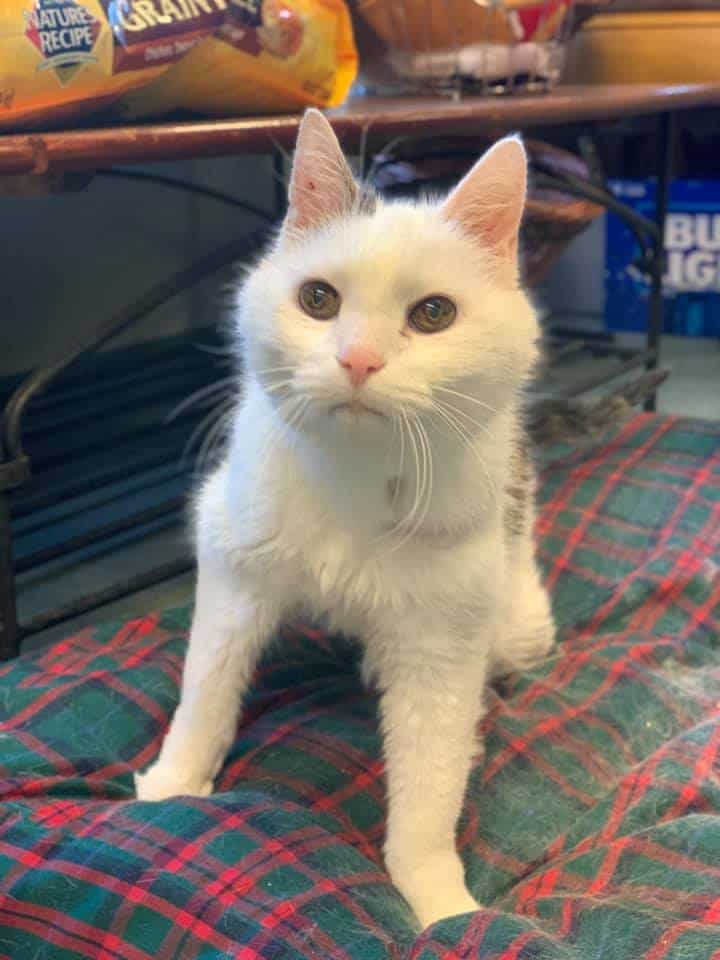 Luckily, Gus-Gus found his happiness in the embrace of his new mommy. The director of this shelter shared how their mission is to adopt as many animals as they can. They are strongly opposed to the euthanasia of adoptable pets.
Gus-Gus was perfectly healthy for his age, which is why they took him in, of course, in hope of him being adopted.
A few days after the shelter took Gus-Gus in, this woman's family contacted them asking for a senior cat to keep their mom company.
"She had recently lost her cat, and although they had given her a stuffed cat, she wasn't happy because it didn't purr."
The shelter workers were cautious because the woman and the cat are both old, but the woman's family said that they would help take care of the cat as well.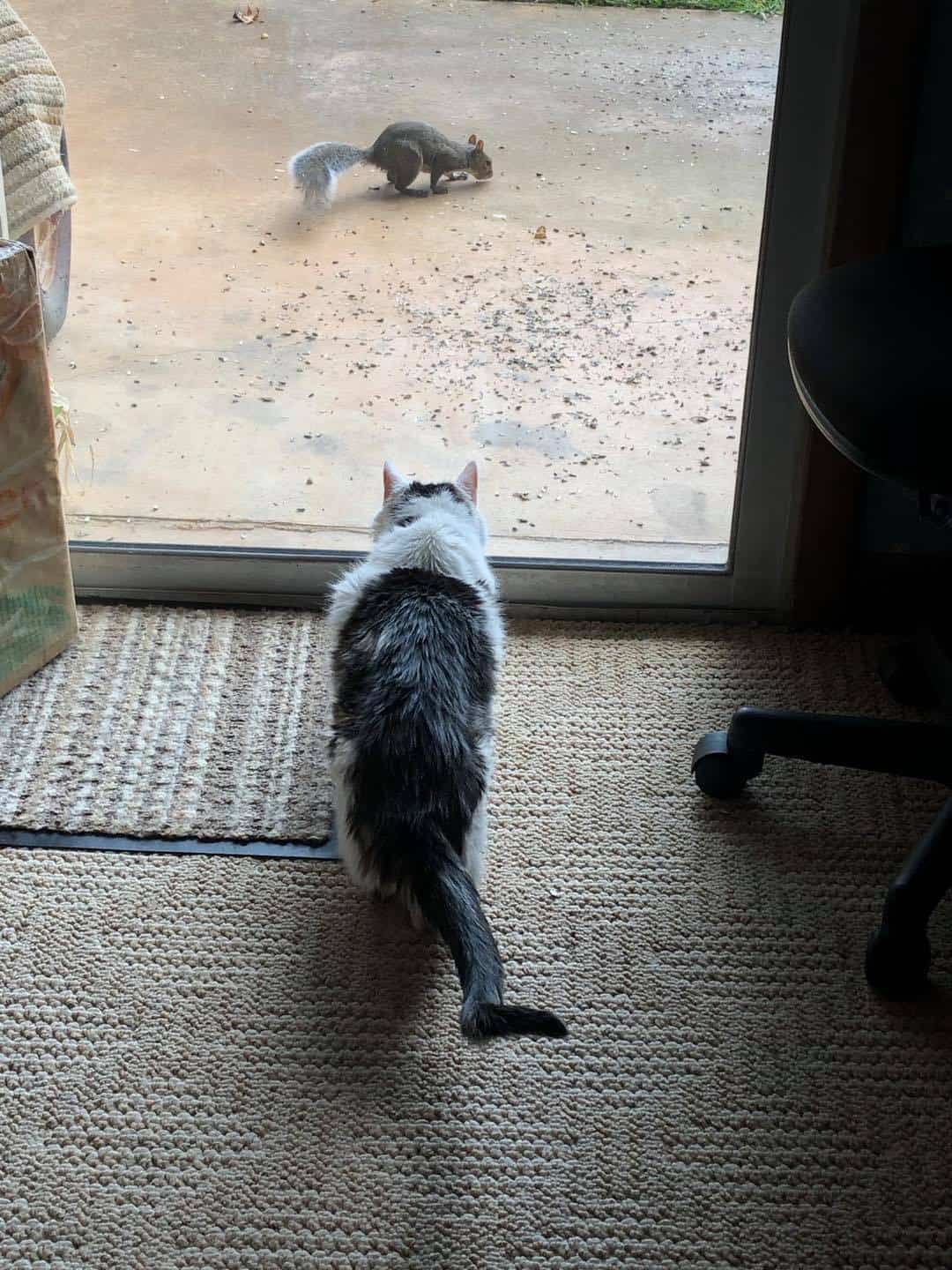 Gus-Gus made himself at home – eating well, watching squirrels, and purring in his owner's lap. I love a happy ending!
Regardless of a cat's age, especially if it's in good condition, why not adopt it? Let it spend its last days having a good life. Plus, a cat will definitely make your days happier, without a doubt. The way I see it, there's no reason not to adopt a senior cat.