I personally didn't know that there were therapy cats; I just found out about it a few years back when a friend told me a story about their grandma who was suffering from severe depression.
She wasn't very old so she wasn't yet going to a retirement home and she couldn't care for a dog, so an organization for therapy pets set her up with a trained, senior cat.
The purpose of therapy cats is basically to help people who are suffering from mental, emotional, or physical discomfort.
If you wish to learn more, check out this detailed article: What Is A Therapy Cat? The Amazing Healing Power Of Felines. I won't bore you with more details, let's move on to this amazing story about Kiley and Richey, the therapy cat that was simply meant to be.
Richey The Therapy Cat And His Human Family
Lori and Jason Griggs, Kiley's parents, kept looking for a therapy cat that wouldn't be scared of Kiley's wheelchair. The wheelchair is motorized so most cats get scared of the sounds and movements it makes.
After searching for a while, the family was contacted by Suncoast Animal League who were thrilled to report that they had found the perfect cat for them. The family went to the shelter to meet the cat and see if he really was purrfect for them.
According to posts that were shared by the family afterward, the cat meowed at them, and then, without hesitating for a second, he jumped straight into Kiley's lap.
Kiley has cerebral palsy, and Richey simply accepted his new furever human as she was. Kiley knew that she found herself a furever friend.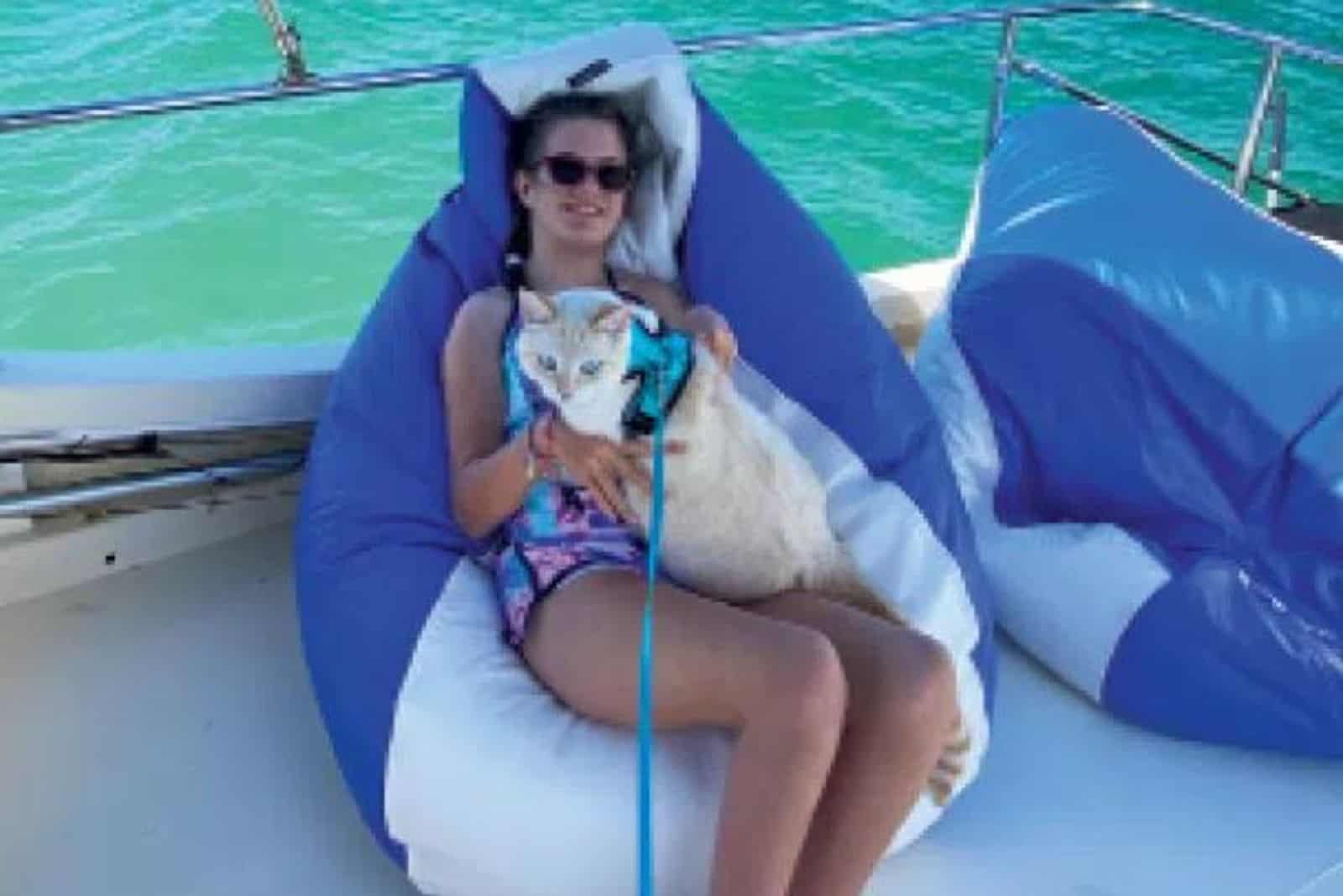 As you can see, they named the cat Richey (as in Lionel Richie), inspired by his habit of meowing all night long. This amazing cat loves to talk, and is always to be found near Kiley, behind her laptop, or in her lap.
He is not afraid of loud noise or weird sounds, he is completely unbothered and ready to be a friend to his human Kiley.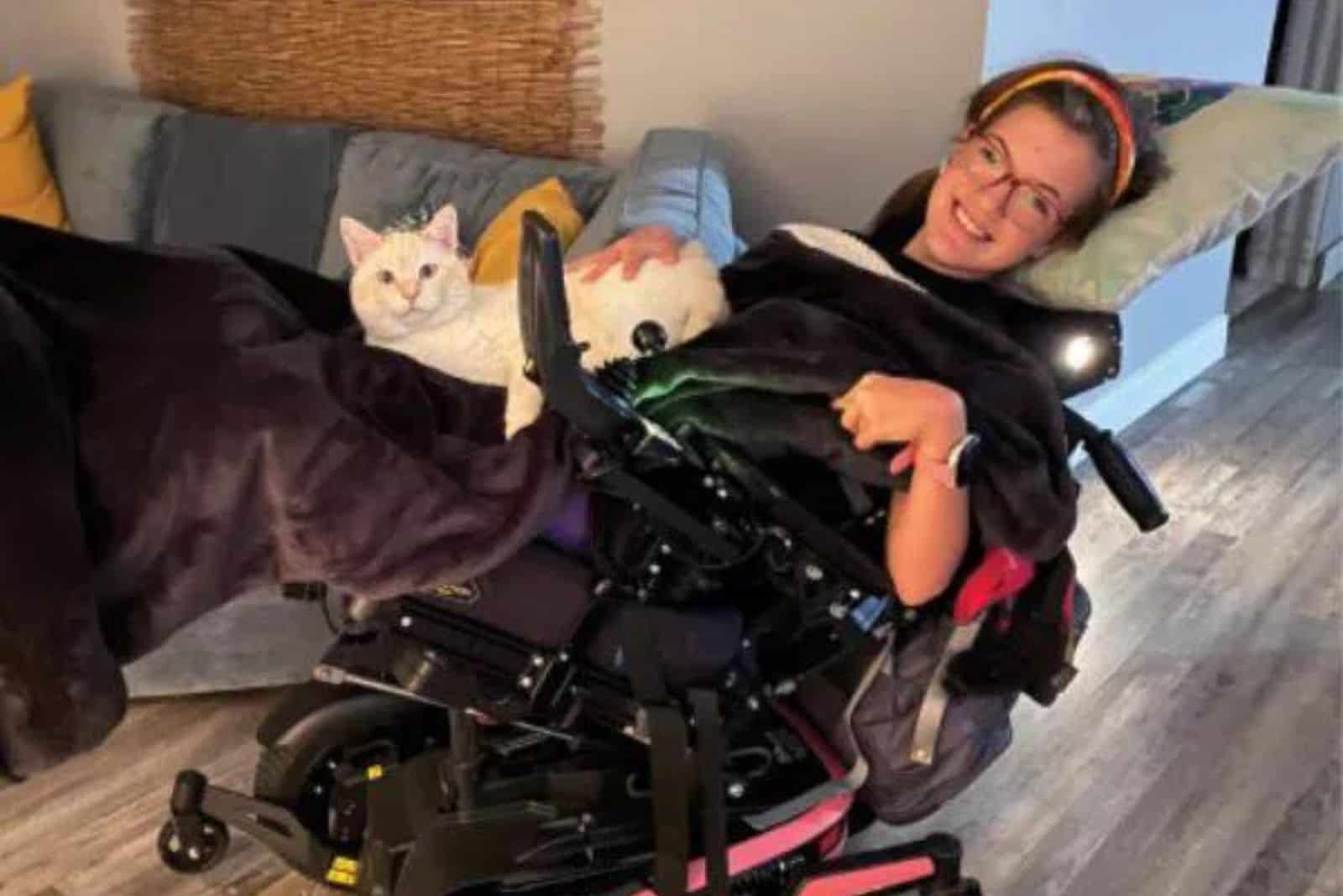 It looks like Richey found himself the perfect family, and they found what they were looking for: the purrfect therapy cat!