After thorough research, I have collected several websites that might have Maine Coons available for adoption. However, if you want to find a purebred Maine Coon cat in the UK you need to buy from registered breeders.
I've divided my research details into rehome and adoption website information, and some information about rescue centers in the UK that might sometimes have Maine Coons up for adoption.
However, even as strays or abandoned, Maine Coons are usually not free, they still cost some money but a lot less than they would cost as purebred kittens. Another thing you need to have in mind is that you're probably going to stumble upon mixed and/or adult Maine Coons, since purebreds are not often left on the street.
Unfortunately, animals are being abandoned as we speak, but there is some good in it since there will always be people, like you and me, who will happily adopt and take care of an animal no matter their breed or age.
After you check out the rescue centers and adoption websites, you have some more info, or rather a guide, telling you where to search for Maine Coon rescue UK.
The following websites are what I based my research on. You can click on the links to check out their official homepages and see what options you have for adopting a Maine Coon.
Maine Coon Rescue UK: Rehome & Adoption Websites
As I already said, if you stumble upon a Maine Coon on any of these rehome websites, it will most likely be mixed and an adult. I have found four different adoption sites, where there are other animals up for adoption, but Maine Coons are often there as well.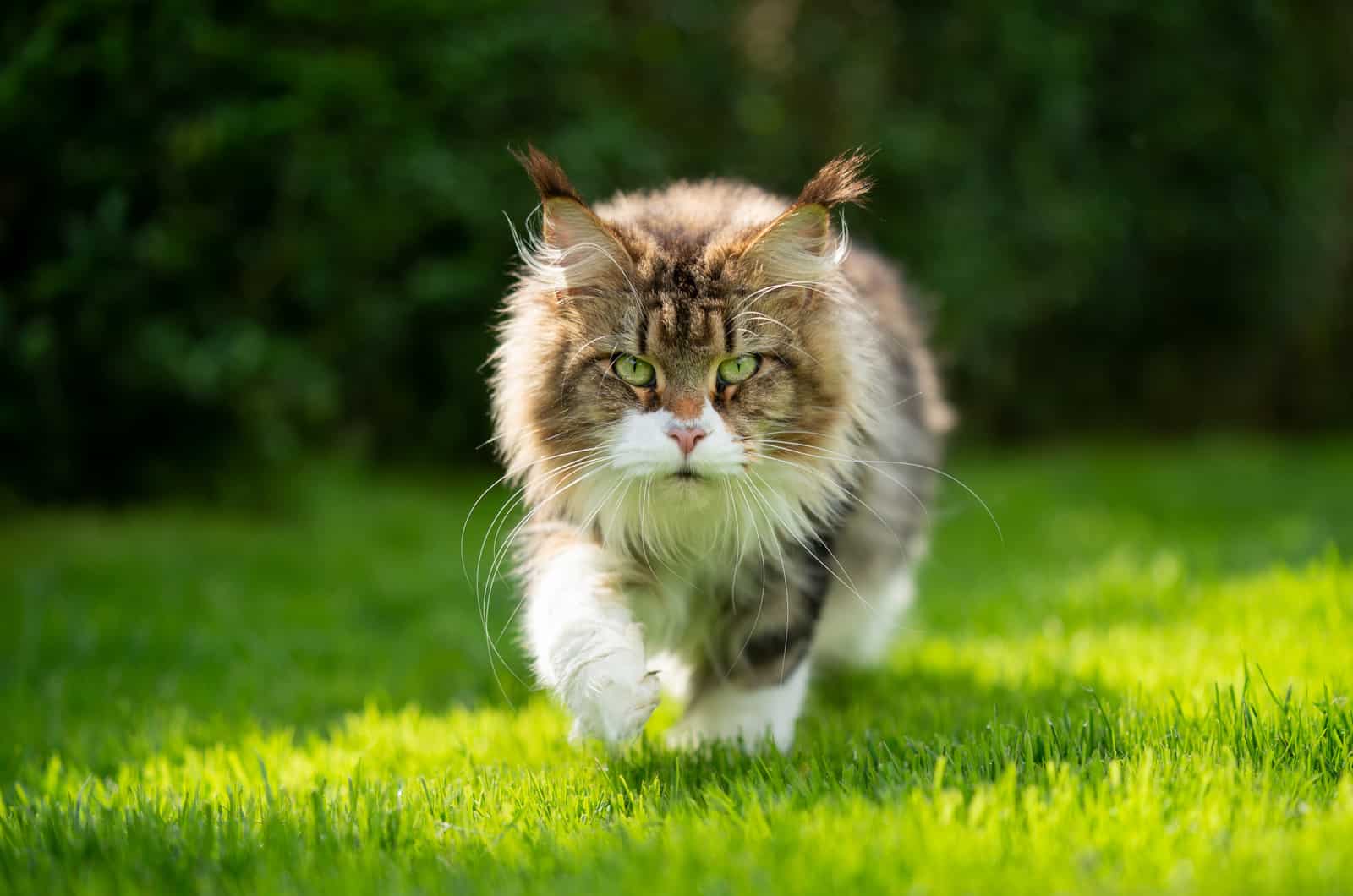 UK Pets is a rehome website where anyone can post ads about animals that are up for adoption. It is a pretty good website where you can search for an animal by breed and location.
Since it is an open website where anyone can post, sometimes it can happen that reputable breeders post their purebred Maine Coon adults, which they can no longer take care of, up for sale. There are sometimes even GCCF or TICA registered cats up for adoption.
I didn't have much luck finding Maine Coons on UK Pets while doing this research, but I did find a Ragdoll and Maine Coon mix, which can also be a great choice since you're probably not searching for a show cat, but rather a loving pet.
This website also has interesting and useful articles about dogs and cats, and their services are free for everyone. The people that stand behind this website are animal lovers and they strive to create a positive and interactive platform for all pet lovers.
You can contact them via website form, or visit their social media profiles on Facebook or Twitter.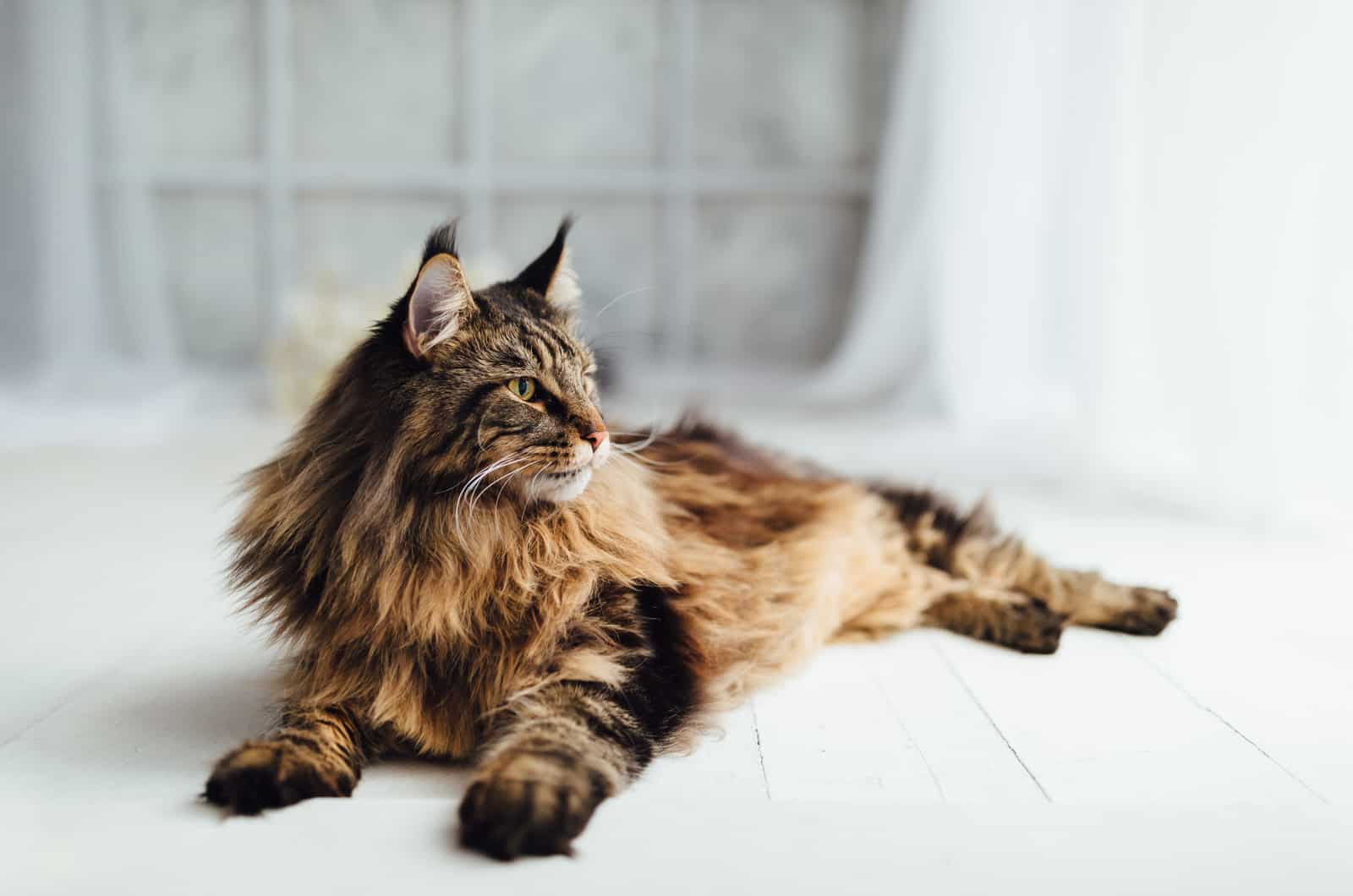 The Gumtree website was launched in 2000, and since then they have upgraded a lot. They believe that everything can find its purpose so they believe that anything can be sold or rescued. They help millions a month to find what they're looking for.
This is another advertising website with a lot of options, among which you have the option to search for pets. They have different articles and guides about using online adoption sites and buying pets online.
It might be a good thing to check it out, before you decide on taking a kitten home. If you don't mind if a Maine Coon isn't purebred, then it's fine. However, if you will just be another person to take the kitten back to the shelter once you find out it's a mixed breed, then you better do your research before the purchase.
Gumtree has Maine Coon cats and kittens up for adoption, or on sale quite often. You can check out the available options on their official website. You can also contact them via their website form.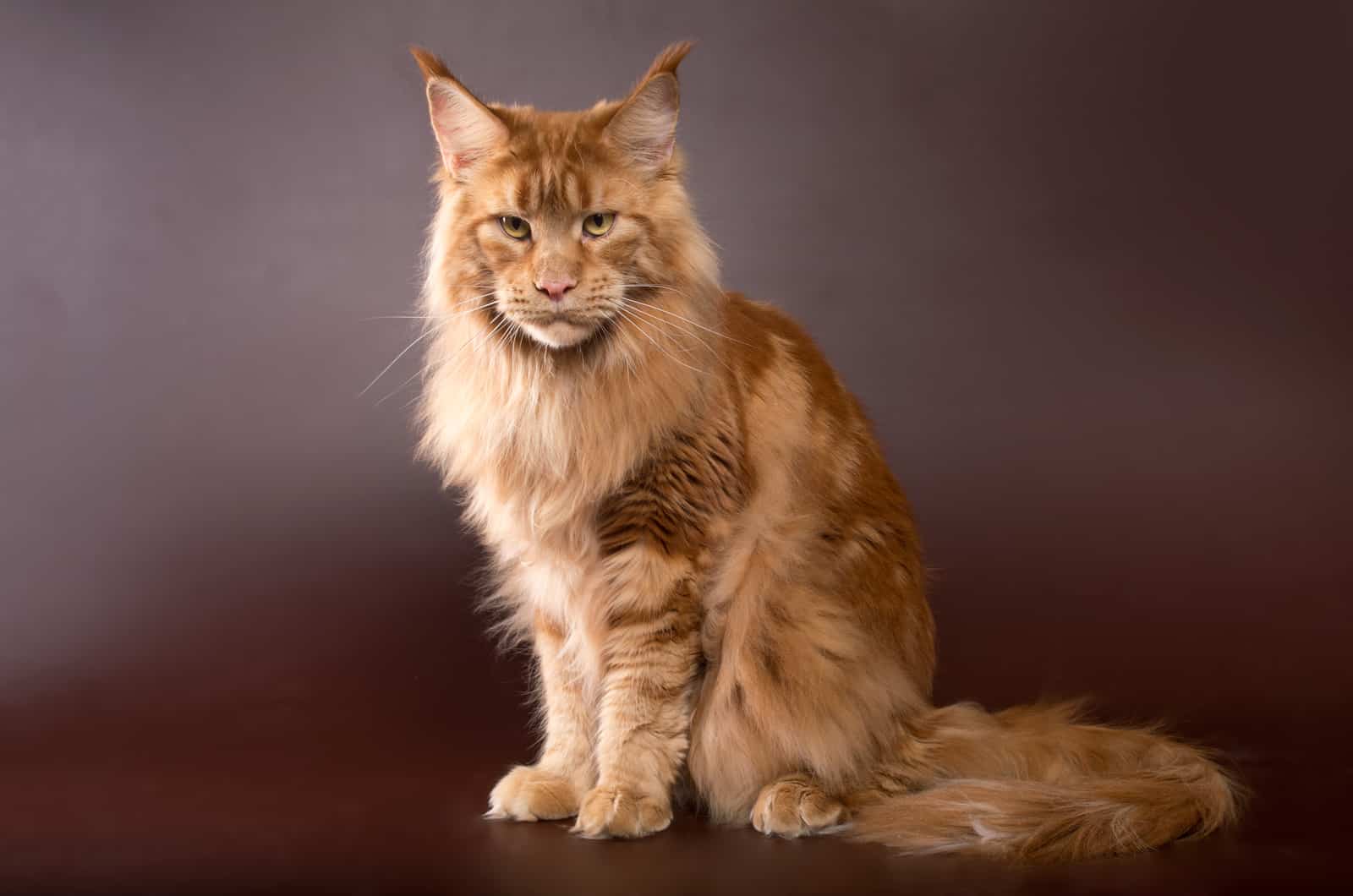 Pets4Homes is the biggest free online market for pets. They provide buyers with a safe online environment when buying their pets. They check every ad before it is published and they do not allow commercial breeders to post on their site.
You can chat with them on their website if you need any help, or follow them on Facebook and Instagram. In today's world everything is best validated through social media, am I right?
You can browse through their website and check out their ads on Maine Coons, you are most likely to find mixed Maine Coons, but if you do your research and know exactly what to look for, you just might recognise some purebreds on there.
These days I saw a couple of mixed Maine Coon kittens for SALE, and I even stumbled upon one gorgeous purebred adult Maine Coon.
However they do not stick around these websites for long, so be quick, but also patient, when you're searching for them online.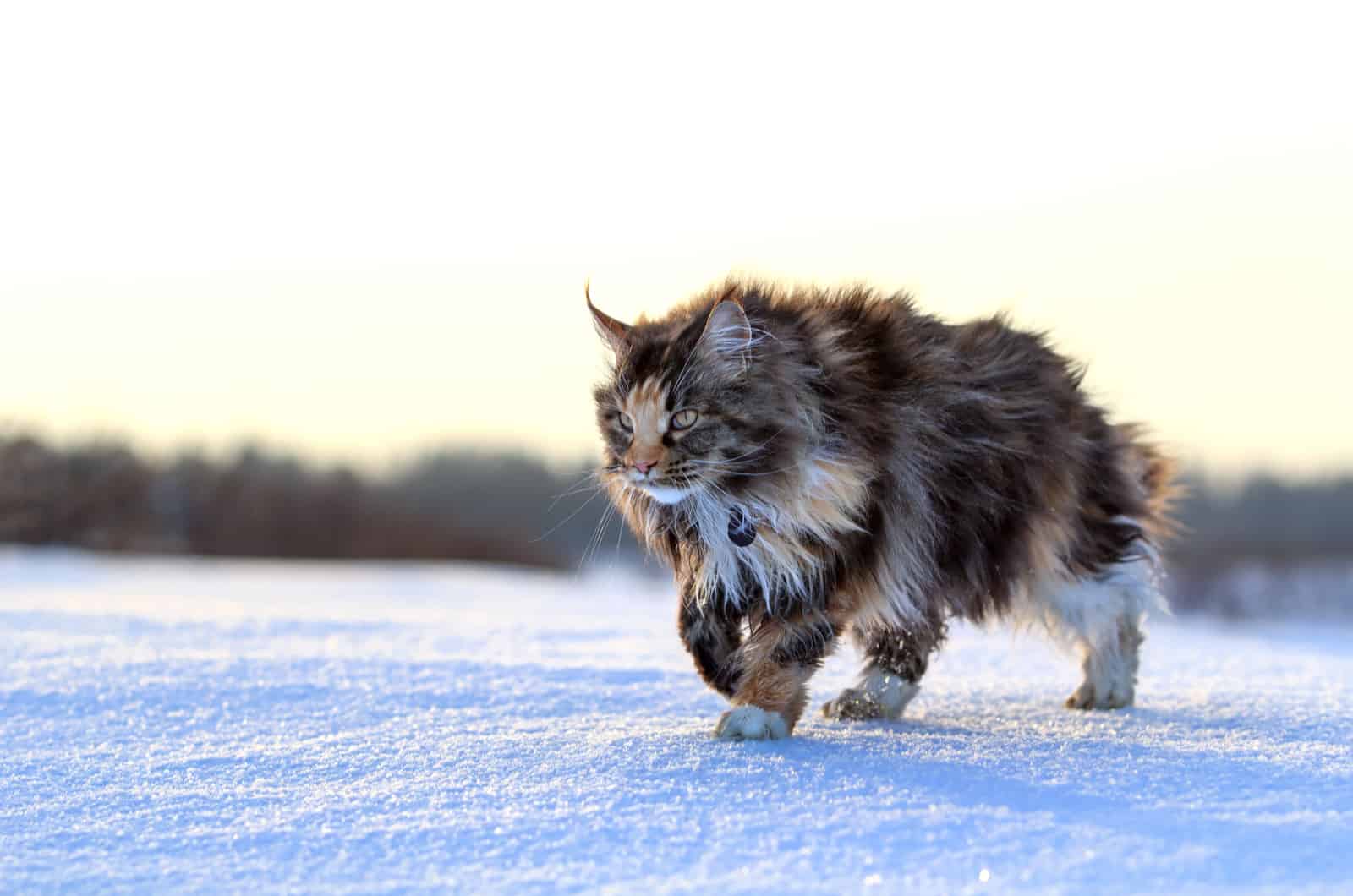 The goal of the Preloved website is to become the number one ad service in the UK. They are all about animal welfare and will do as much as they can to help you find a pet you're going to welcome into your loving home.
They are devoted to the 'adopt, don't shop' motto, and they encourage people to give away animals that they can no longer take care of, which is why hundreds of items are being given-away for free on their website.
They have Maine Coon kittens for sale very often, and their prices are as low as they can get. I searched for Maine Coon kittens and got 110 adverts. I even stumbled upon a purebred TICA registered Maine Coon kitten that cost only £395. Preloved website is really great and easy to use, and I believe you will have the most luck finding a Maine Coon kitten on it.
You can contact them through their website, or via some of their many social media platforms: Facebook, Instagram, Twitter, Pinterest, or YouTube where you can check out different videos about using their website and about their goals.
UK Rescue Centers (Possible Maine Coon Cats)
UK rescue centers are somewhat different from the aforementioned adoption websites primarily because the first are locations, and the second are online marketplaces. In these rescue centers you might have a bit more luck, since there are many animals in them. Even while doing my research, I have stumbled upon Maine Coon cats and kittens available for adoption.
I hope that you will find what you're looking for, or even better fall in love with some of the animals in these rescue centers below.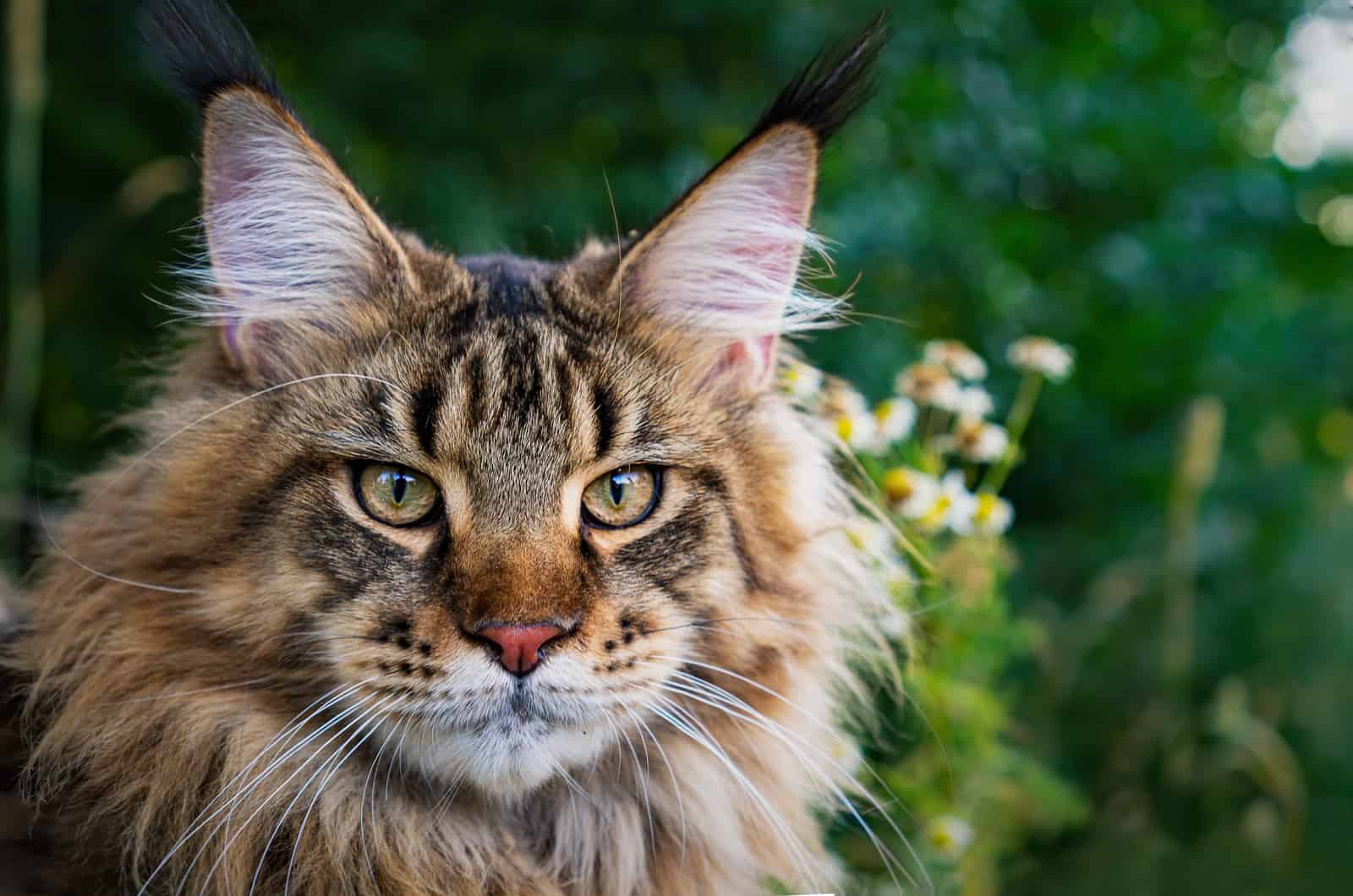 Making unwanted cats wanted is their slogan, and their motto.
The people at Yorkshire Cat Rescue center are doing everything they can to save all abandoned cats in their area and beyond. They provide all cats in their center with shelter, food, and love and, of course, veterinary care.
All in the hope that they will be adopted and finally go into their forever homes. All their cats are neutered, microchipped, given required vaccinations, and provided with medical or behavioral treatments, if needed, before getting adopted.
They have a no–kill policy in their rescue center, unless the cat is chronically ill and the vet recommends it's better to put them to sleep.
However, they sometimes have chronically ill cats that can still live on but forever take medications, so they keep them alive.
If you're lucky you can stumble upon a Maine Coon cat in their shelter. You can go and visit them at their address listed below, or contact them directly and ask about kitten availability. Perhaps you might even make a deal with them to inform you when Maine Coon breed wanders to their shelter.
They care for all cats as long as they're with them. They often organize fundraisers and charity events aiming to help any cats that suffer and need their care and attention. They try to provide shelter for all cats that need it, until they find them a new home. Their charity number: 1160138
Contact Info
Address: Lower Pierce Close, Cross Roads, Keighley BD22 9AQ
Phone Number: 01535 647184
E-mail: [email protected]
Social Media: Twitter, Facebook, YouTube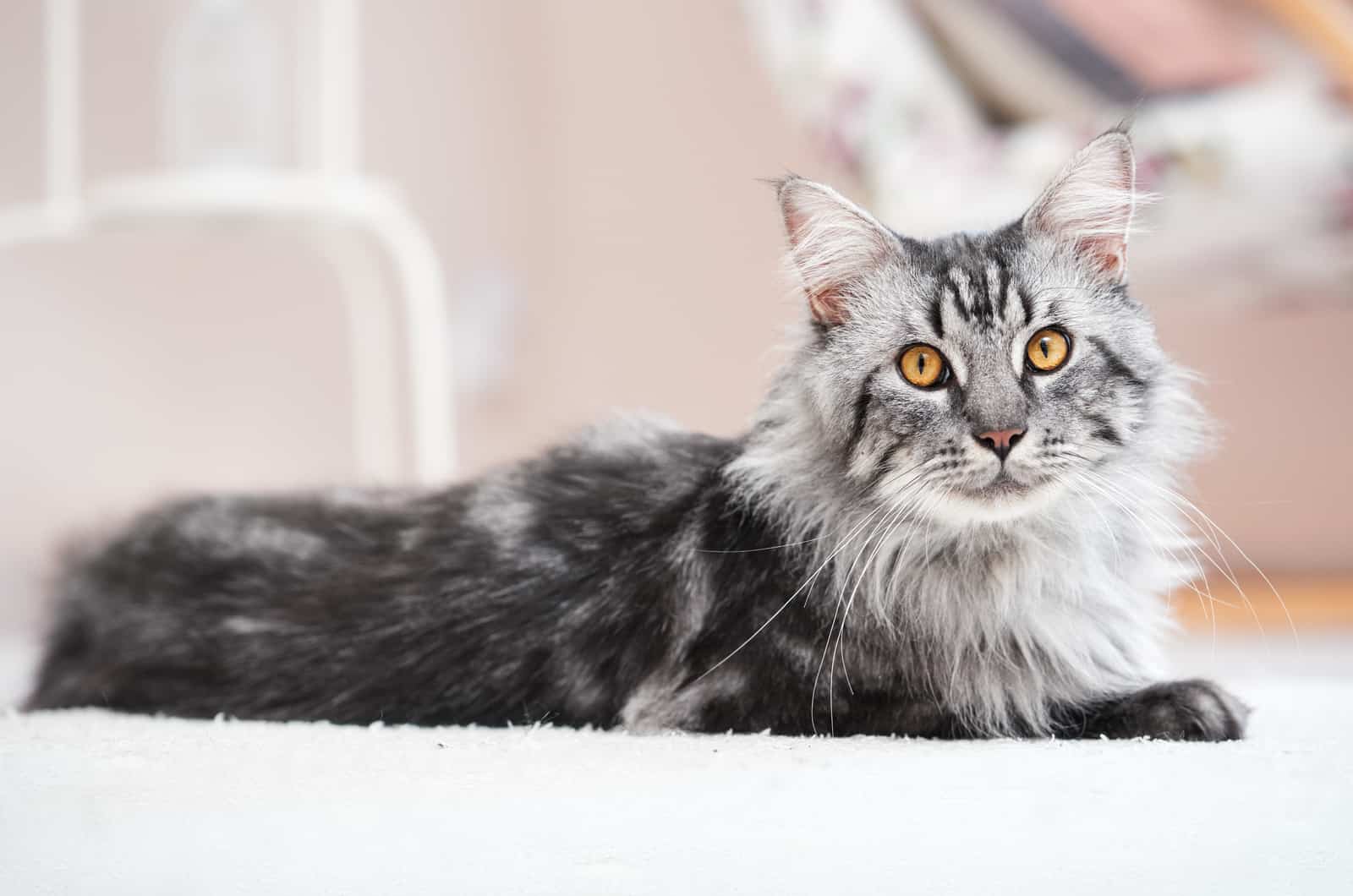 The story of Mayhew is quite unique. They started as a 'home for starving and deserted cats' in 1886. That's right, and they are still going strong. To this day, they have been rescuing and helping animals in London and surrounding areas.
They are growing and growing, entirely funded by public donations, they even welcomed Meghan Markle as their Patron in 2019. They are a charity that is there to help cats, dogs, and people in their community.
Their website is neatly organized and it is easy to use. You can find a lot of information about the Mayhew charity, their history, and current animals up for adoption.
While I was doing my research, I stumbled upon a tabby Maine Coon cat, their adoption application form is pretty long and thorough but that is worth praising. They care a lot about animals, and want them to go into the right hands.
There are many different cats and dogs up for adoption, however, if you get lucky you might stumble upon a Maine Coon like I did.
You can donate to this charity at any time, and you also have the option to subscribe for cat alerts, which means you will get an email when they add new cats to their website.
These guys are pretty great; no wonder they've been operating for more than a century. They even have a vet clinic that provides veterinary care for free for anyone who needs it. They provide physical examinations, testing, vaccinations, neutering, parasite control, de-worming, microchipping, and pet emergencies.
You can always contact them if you have questions, need info about their cats, or you just want some advice.
Contact Info
Address: Trenmar Gardens, Kensal Green, London NW10 6BJ
Phone Number: 020 8962 8000
Fax: 020 8964 3221
E-mail: [email protected]
Social Media: Facebook, Twitter, YouTube, Instagram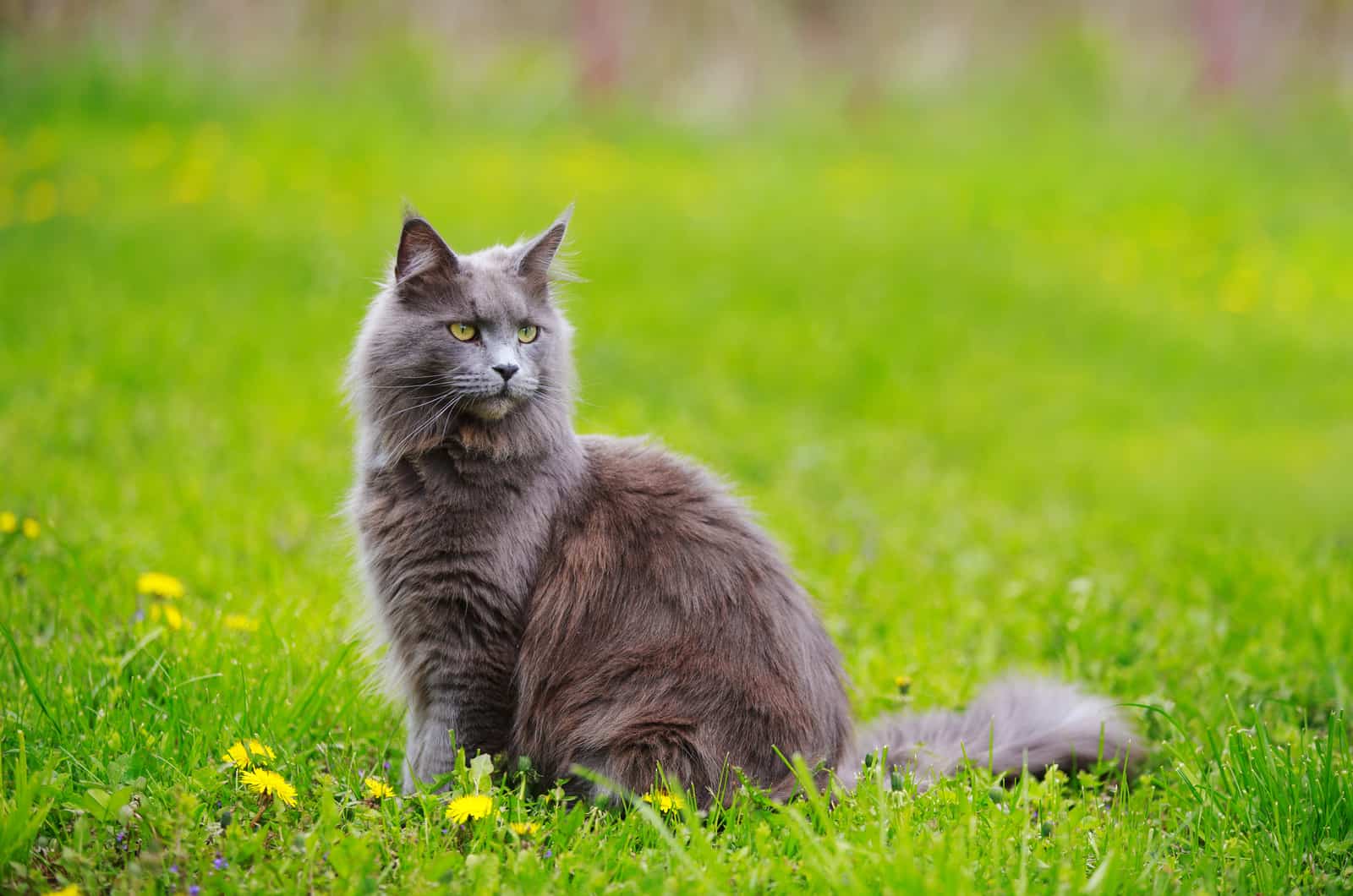 The people at Thornberry Animal Sanctuary care about all animals. They were established in 1988 and today they operate as one of the biggest animal rescue centers in South Yorkshire.
They take care of all animals that were abandoned, and they try to find a home for each and every one of them through their adoption processes. They try and do their best to find a loving and forever home for all animals in the shelter, but they also do what's in their power to also satisfy the owners.
What they want people to understand is that all animals are different and every one of them has a different background, some of them have had a tougher time than others. They want you to have this in mind, since some animals might need a bit more time to adjust than others, which requires patience and trust.
Their primary goal is finding homes for animals in their shelter, and every donation means a lot to them because it pays for animals' needs while they're sheltered.
You can also go and volunteer with them in the shelter. They highly appreciate any contribution from volunteers, since they couldn't possibly do it without you.
You can check out their adoption process and available cats on their official site. You will also see a shop on their website, and everything that is earned in the shop is used for taking care of the animals in the center, for strays, and all unwanted animals in North Nottinghamshire and South Yorkshire.
I didn't have luck finding a Maine Coon cat breed on this website at the time of my research, but it is possible. This is a great rescue center and they are really great at their job. They care about all animals, and when it comes to the adoption process, they look after the animal but also try to meet your requirements.
Their search engine is also pretty great, since you have different options when searching for a pet. You can, for example, enter: type of animal, sex, age; and when you choose a cat, for example, you can click options: can live with dogs/children/other cats.
They are really thorough with their animal's profiles, and with their adoption applications.
Contact Info
Address: Thornberry Animal Sanctuary, The Stables, Todwick Road, North Anston, Sheffield, S25 3SE
Phone Number: 01909 564399
E-mail: [email protected]
Social Media: Facebook, Twitter, Instagram, YouTube, TikTok
Maine Coon Rescue UK: Where To Look?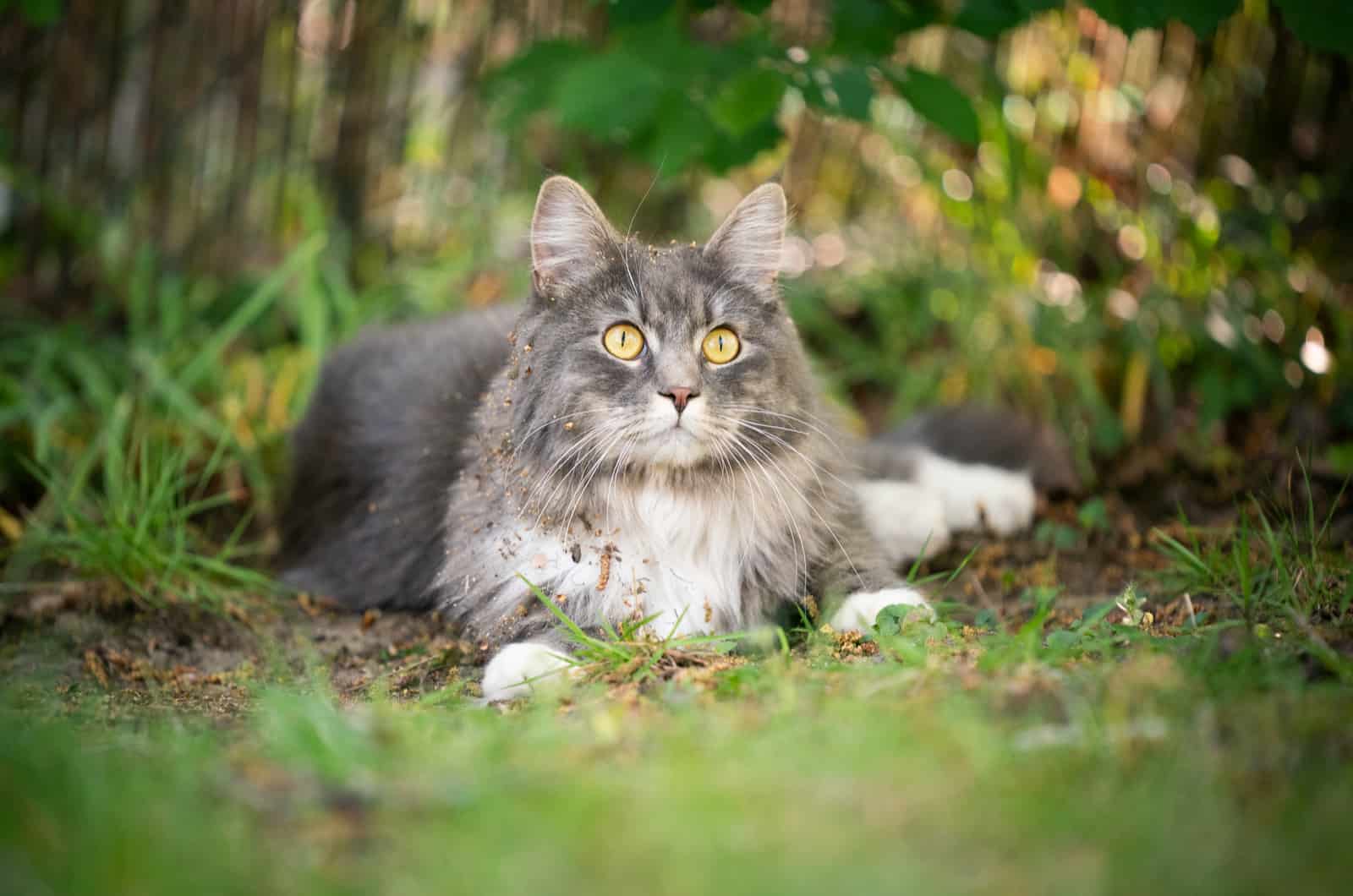 Maine Coons are a bit pricey, these beautiful kittens usually cost a lot more than the adults. All cat lovers, or anyone who has been interested in the Maine Coon cat breed, know it. However, you can sometimes find Maine Coons that cost less, or even free.
Maine Coons are truly beautiful cats, the reason they're so expensive is because their breeding process requires a lot of money and effort. All breeders and catteries, in order to breed and raise them, require certifications, registrations, courses, etc.
After they successfully get and test their breeding cats for any health problems, they then need to produce and raise well–adjusted, socialised, and healthy kittens. Their breeding cats are tested for hypertrophic cardiomyopathy (HCM), SMA, PKD, PKDef, FIV or FelV, and x-rayed for hip dysplasia, patella luxation, and so on.
Maine Coons are known as cats that are prone to many diseases, they are genetically predisposed to hip dysplasia, or some of these aforementioned health issues, however, registered breeders have shown quite the capability of breeding healthy Maine Coons, even show–worthy cats.
Sometimes, even breeders sell their adult or old Maine Coons, for a much lower price. The reason for this is that they usually don't have the resources to look after them any more, so they try and find another loving home for them.
In any case, whether you're going to adopt a purebred or mixed Maine Coon, you need to prove to breeders or people at rescue shelters that you are honest, and that you will take good care of the animal you want to adopt.
And, of course, you do need to be serious about it.
If you are looking for an animal to adopt in the UK, and you want to do a good deed by providing, perhaps, an abandoned animal a loving home. And, if you can, you'd like that animal to be a Maine Coon.
Now, I have provided you with some reputable and safe to use rehoming websites, and information about rescue centers that are well-known and reputable as well, all located in the UK.
However, there aren't always Maine Coon cats or kittens up for adoption, so there are other ways or other places you can check out if you'd like to search a bit more, or are impatient and you can't wait to meet your new friend.
The first thing you should do when looking for a Maine Coon rescue in the UK, is visit rescue centers or adoption websites, which is why I listed them above. They are the places where all abandoned animals end up, and so will any abandoned Maine Coons as well.
Just have in mind that you are more likely to find a mixed Maine Coon, if any. However, it can sometimes happen that a purebred Maine Coon wanders into some shelter, and if you know what its characteristics are, you'll get lucky, but most of the people who work in rescue centers know how to differentiate pure breeds from mixed breeds.
Always have in mind that any money you donate or spend as an adoption fee in shelters or rescue centers, will go to a good cause.
Secondly, you can call local veterinary stations and tell them you are looking for a Maine Coon to adopt. You never know, they just might have had one abandoned with them, or know someone who is looking to give kittens or adults for adoption.
Another great idea is to check cat cafés, if you know any that are nearby and you can get to. A lot of cats happen to wander in and stay there.
If you don't get lucky, and you don't find a Maine Coon right away, don't be discouraged. You can always ask the people at a cat café to contact you if a Maine Coon wanders into their place.
In any case, by chance or after a long search, purebred or mixed, I hope you will find a Maine Coon, and that both of you will live happily together.
FAQ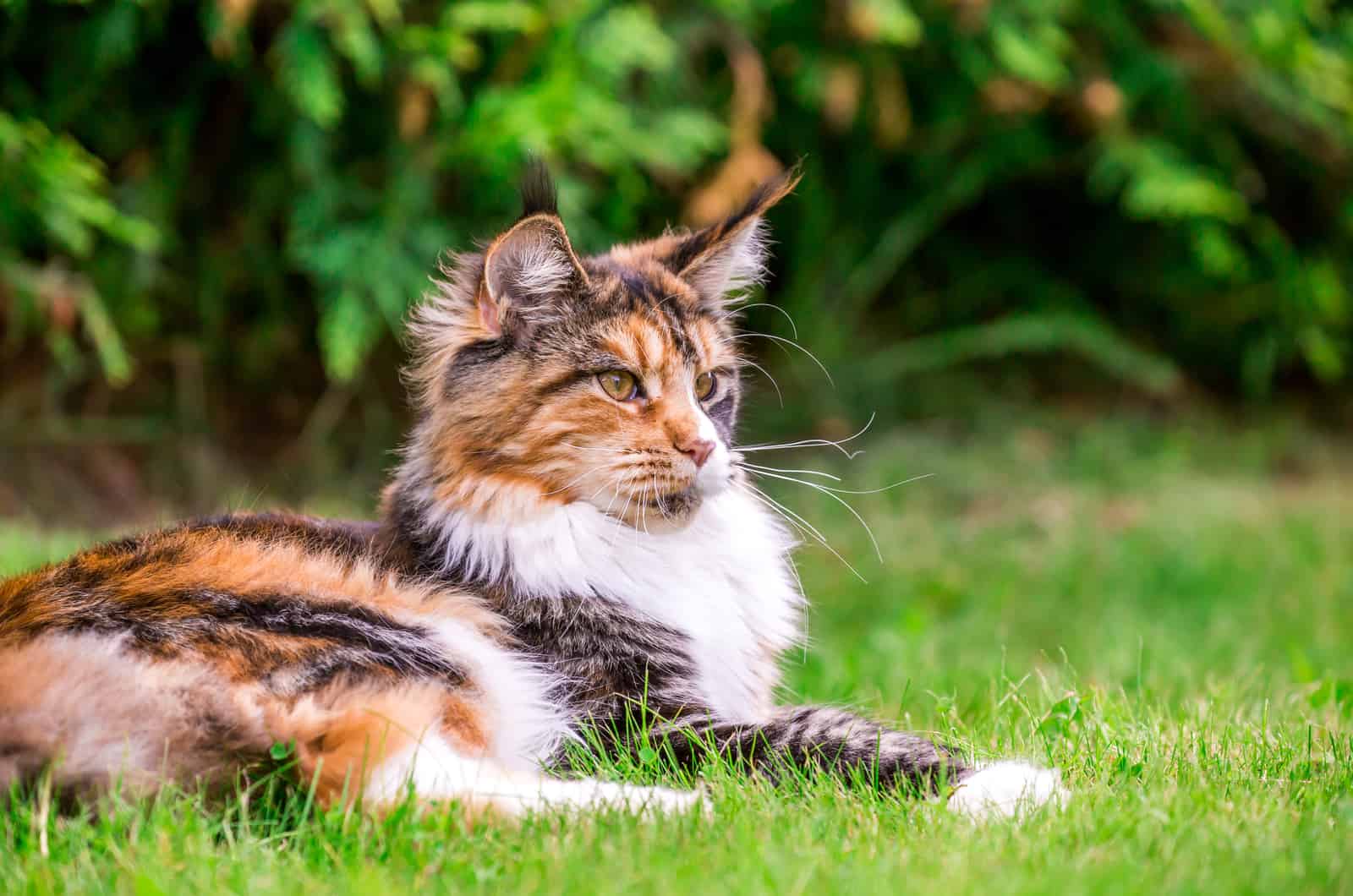 How much does it cost to keep a Maine Coon cat UK?
Researchers have estimated that during the lifetime of a Maine Coon, owners spend around £14,000 to £17,000.
Can I let my Maine Coon outside UK?
Letting your cat outside in the UK is allowed, however it depends on your neighborhood. Some parts are too crowded or there is not much space that is cat–safe, so you need to watch out and decide whether it is a good idea to let your Maine Coon out of the house.
What do Maine Coon cats suffer from?
Maine Coons are overall healthy cats, however they are predisposed to some genetic or hereditary health conditions. These are most commonly muscular atrophy, HCM (hypertrophic cardiomyopathy) and hip dysplasia.
Do Maine Coon cats need another cat?
It is not a written rule, but Maine Coons are highly intelligent and emotional cats and can become depressed or anxious when their owners are not around for a long period of time. This is why many people adopt two Maine Coons, so they keep each other company.
How much do Maine Coon cats cost?
Their price in the USA usually starts at $1,000, but it all depends on the breeder and the Maine Coon's age, and whether it is a purebred or mixed breed. The price of a Maine Coon in the UK usually ranges between £500 to £2,500.
You can find Maine Coons for free or for a much lower adoption fee, but they are usually adults or older, and will probably be mixed with some other breed.
What are the Maine Coon cats' weaknesses?
The weaknesses of a Maine Coon cat breed are that they are prone to some health problems. They are prone to genetic health issues, most commonly hip dysplasia, HCM, or muscular atrophy.
Not all Maine Coons have them, but they need to be examined and tested in order to prevent any complications.
What is a Maine Coon cat's personality?
Their personality is sweet, gentle, and calm. They are known as the sweetest and largest domestic cats, great for families, people of all ages, friendly towards other pets and children. Despite their majestic appearance, and large size, they are extremely cuddly and sweet.
Final Words
I've done my research and presented you with the adoption websites and information about rescue centers mentioned above. I also included a bit more info on where to look for Maine Coons.
However, even as strays or abandoned, Maine Coons are usually not free, they still cost some money but a lot less than they would cost as purebred kittens, this is mostly because abandoned Maine Coons are usually mixed with some other breed.
I hope that after you've checked out these rescue centers and adoption websites, and you've read the info on where else to look for a Maine Coon in the UK, you have gathered some information and you now know where to adopt.
I hope that you will be satisfied with Maine Coon rescue UK options and that you'll get lucky in your quest for adopting a Maine Coon.