You might think that luxury hotels aren't pet-friendly, but surprisingly, many of them are. However, this time, something's a bit different.
Not only are some hotels pet-friendly, they also have real hotelier cats who are definitely living their best lives in all that luxury. So, let's meet some of the most famous hotelier cats!
1. Hamlet The Cat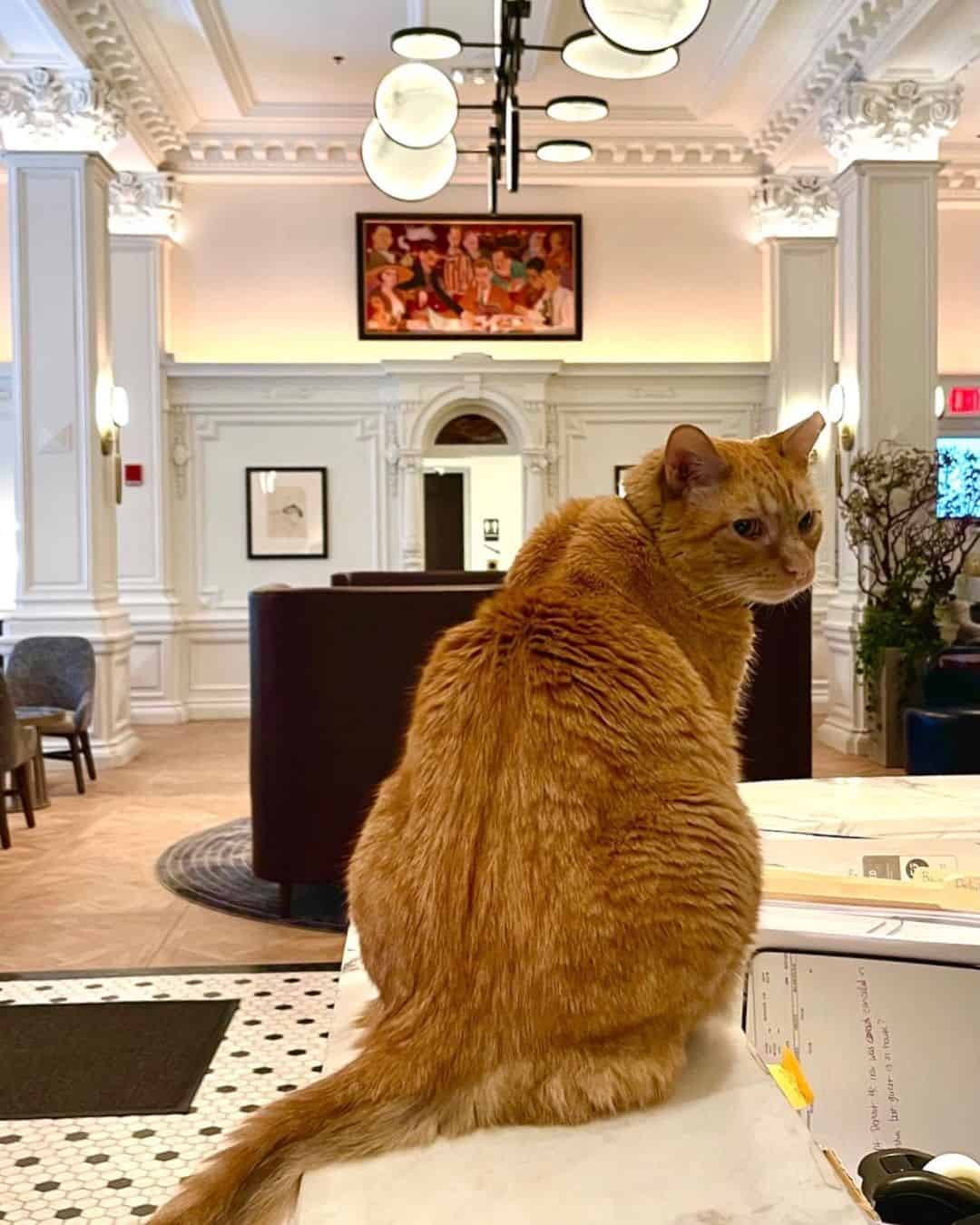 Hamlet is a gorgeous ginger feline living his best life in The Algonquin Hotel in New York City. Throughout its time, this hotel has had many hotel cats and Hamlet is the 12th generation.
He adores greeting people and snuggles, but as you can see, his favorite spot is in reception, making sure everything is ok!
2. Sir Godfrey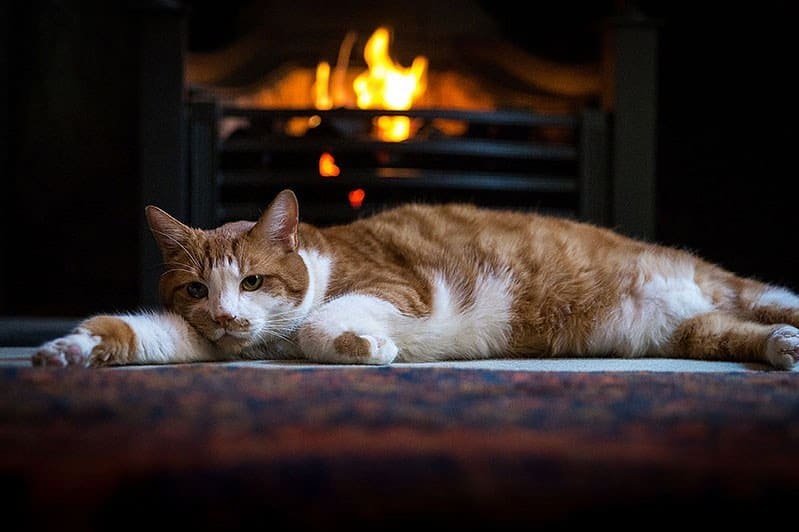 The Hazlitt's Hotel is a luxurious home to a beautiful tomcat Sir Godfrey. This furry boy was rescued from the Battersea Dogs and Cats Home and he definitely deserves a good life. When he's not looking for treats, he adores chilling by the fireplace.
3. Skabenga The Cat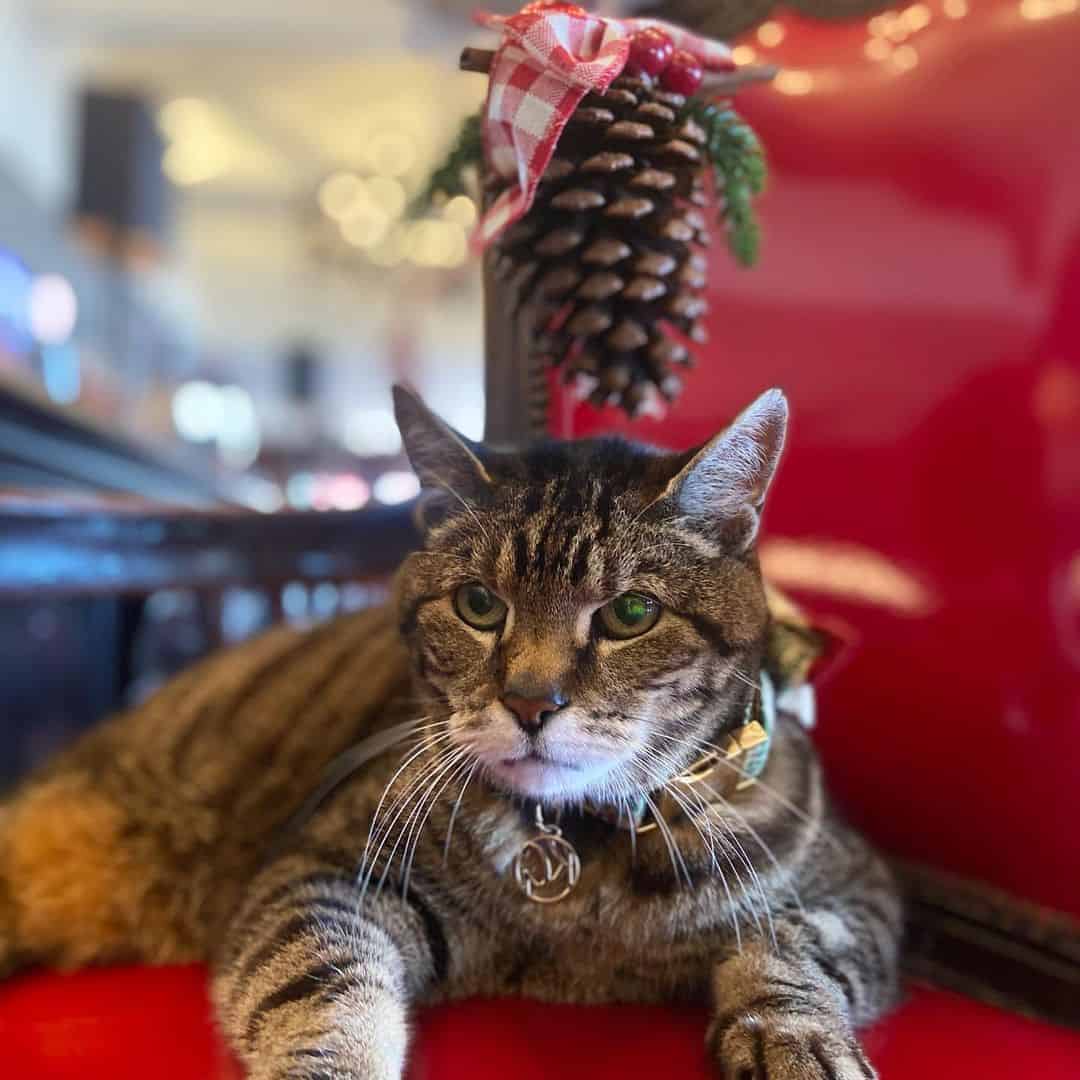 If you get the chance to visit and stay in The Oyster Box hotel in Durban, South Africa, you'll also have a chance to meet their famous hotel cat Skabanga. This tabby beauty can often be seen at the reception supervising the staff or relaxing in one of her comfy beds.
4. Socrate The Cat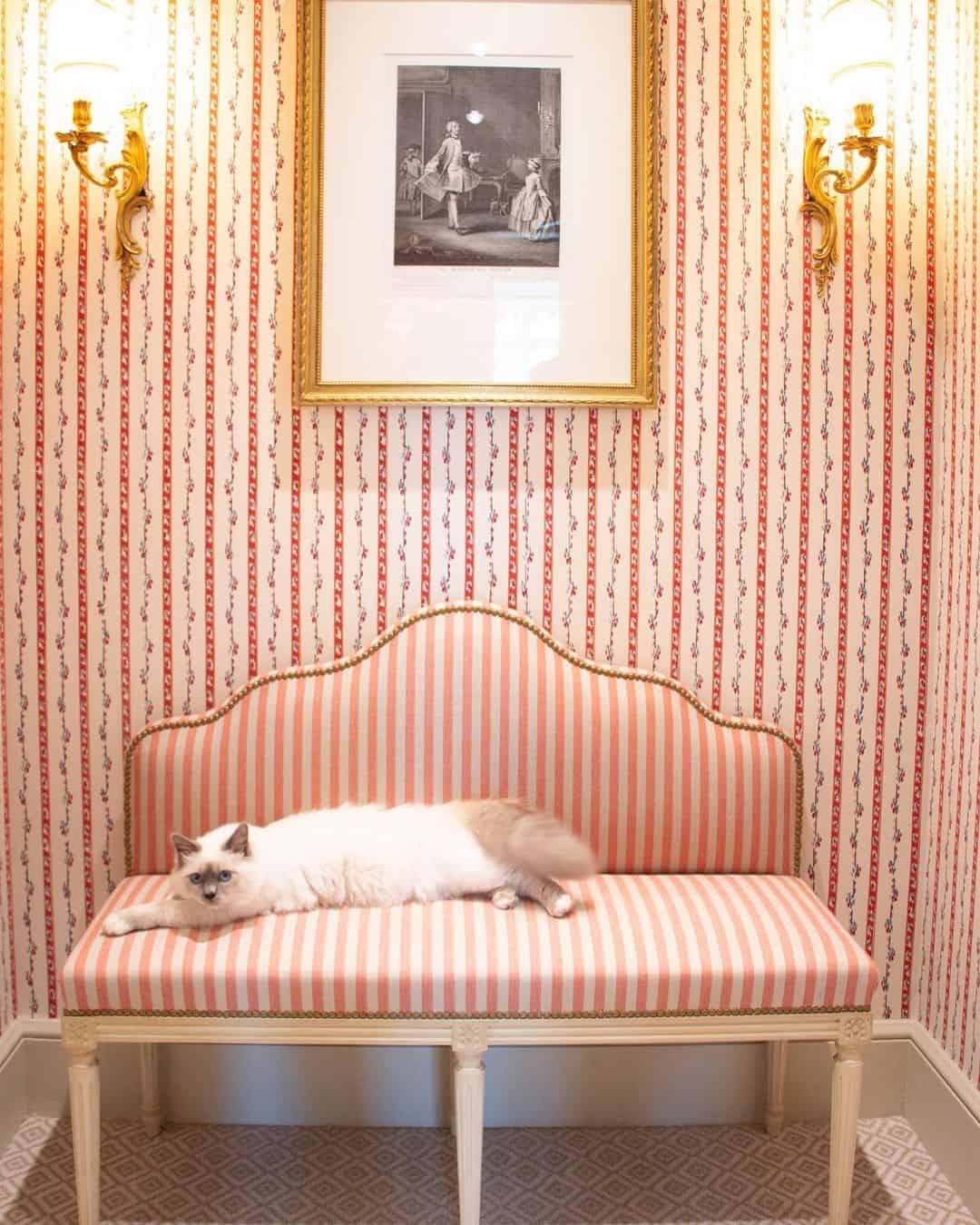 Le Bristol is a luxurious hotel in Paris that is also pet-friendly. How could it not be when it is home to a beautiful Birman boy, Socrate, who likes to explore a lot. Before him, the famous cat of this hotel was Socrate's father Fa-Raon, who is now – deservedly – retired.
5. Lillibet The Cat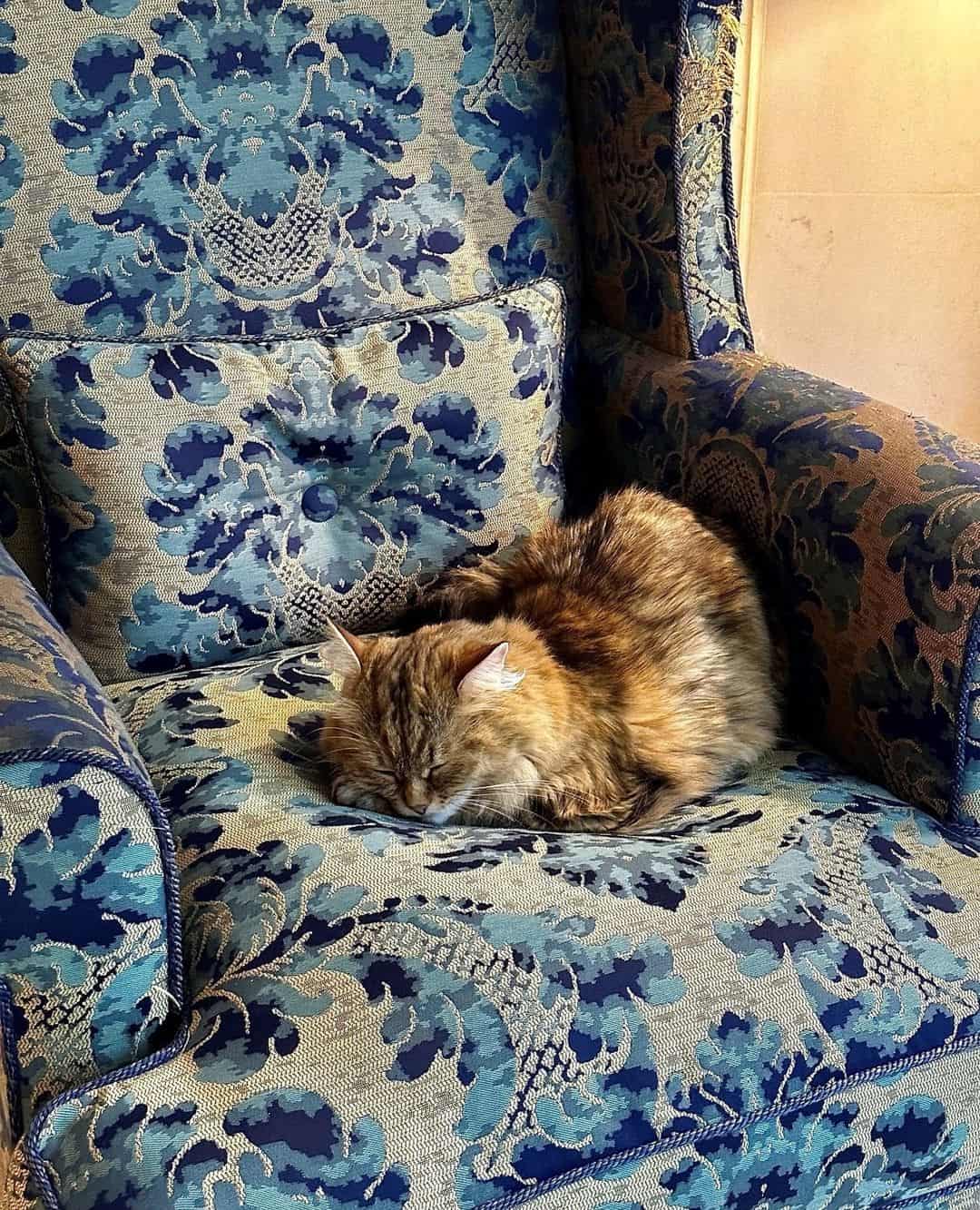 The Lanesborough in London is home to a gorgeous Siberian feline Lillibet. Everyone adores Lillibet, and she's a real queen. When she's not sleeping, she enjoys her favorite tuna treats.
6. Mama Cat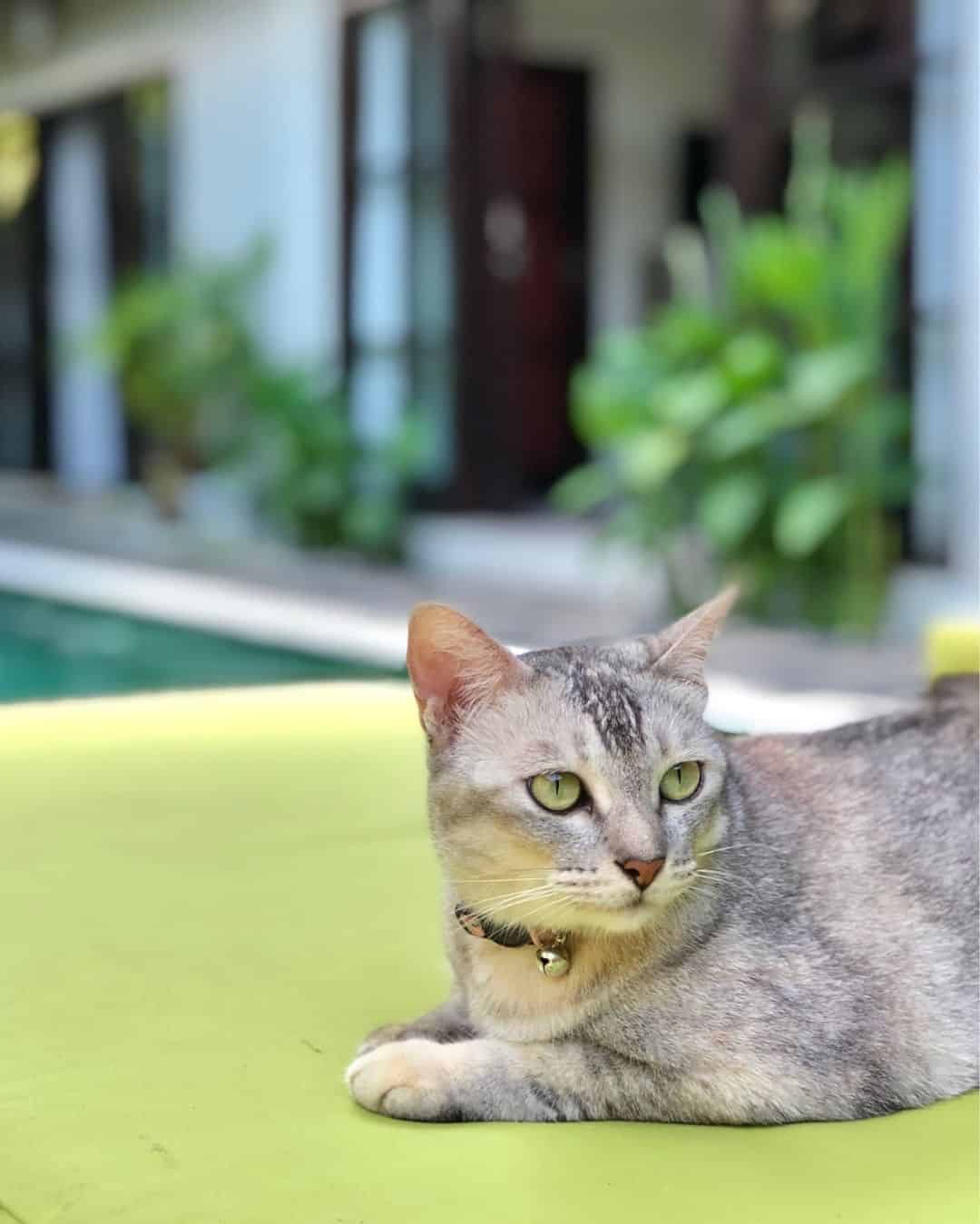 Mama cat found her way to the most beautiful place and decided to stay there. She was a street cat that showed up at the Kembali Lagi Guest House in 2017.
Mama cat charmed everyone so they decided to keep her and give her the title of hotel cat. Most of the time, she enjoys doing nothing by the pool.
7. Kleopatre The Cat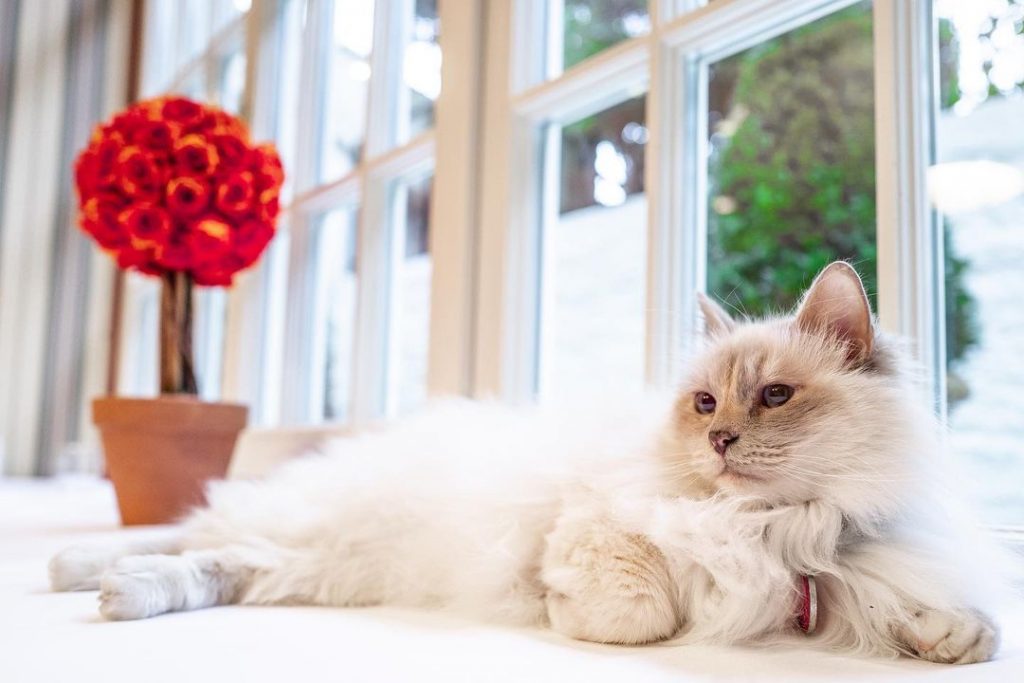 Kleopatre, as her name suggests, is the queen cat of the Brenners Park Hotel in Baden-Baden, Germany. As most of the previously mentioned kitties, Kleopatre doesn't do much. Her only job is to be a queen and to relax by the fireplace, which is her favorite spot.
Fun Fact: Kleopatre is related to Fa-Raon who was a hotel cat in Le Bristol, Paris, before his retirement.
These cats are having the best lives and it makes me want to be one of them for at least one day, haha!