Maine Coon felines require a lot of love and care, like most household pets.
However, I probably don't need to talk much about the Maine Coon cat breed because if you are looking for a kitten, then you already know what to expect and how to take care of one.
I spend a lot of time researching breeders in different areas, and every breeder is different to a degree, and so are the Maine Coon breeders New Jersey.
However, you must always look for registered and reputable breeders because then you'll know your kitten is healthy and well-adjusted.
I have listed below the greatest Maine Coon cat breeders based in the state of New Jersey. I hope you'll be lucky enough to secure yourself a kitten at the time of your search.
Maine Coon Breeders: New Jersey List
Maine Coons are sometimes "too much" for some people because, due to their size, they require more space and bigger items. You will need bigger cat trees, bigger cat pillows or cat beds, and so on.
But, considering you're here looking for breeders in New Jersey with kittens for sale, you're ready to adopt and care for a Maine Coon kitty.
I would advise you to read more about the average costs and prices of Maine Coon kittens before you continue your research of the following breeders. You can find detailed info in Average Price And Costs Of Maine Coon Cats.
All of these four breeders I've listed below are registered by TICA or CFA. However, the breeders that have got my attention most are the ones at the Classic Cool Cattery.
They have numerous champion cats and have competed in TICA and CFA cat shows. Let's see which one of them has available Maine Coon kittens for sale located in New Jersey.
1. Marlboro Maine Coons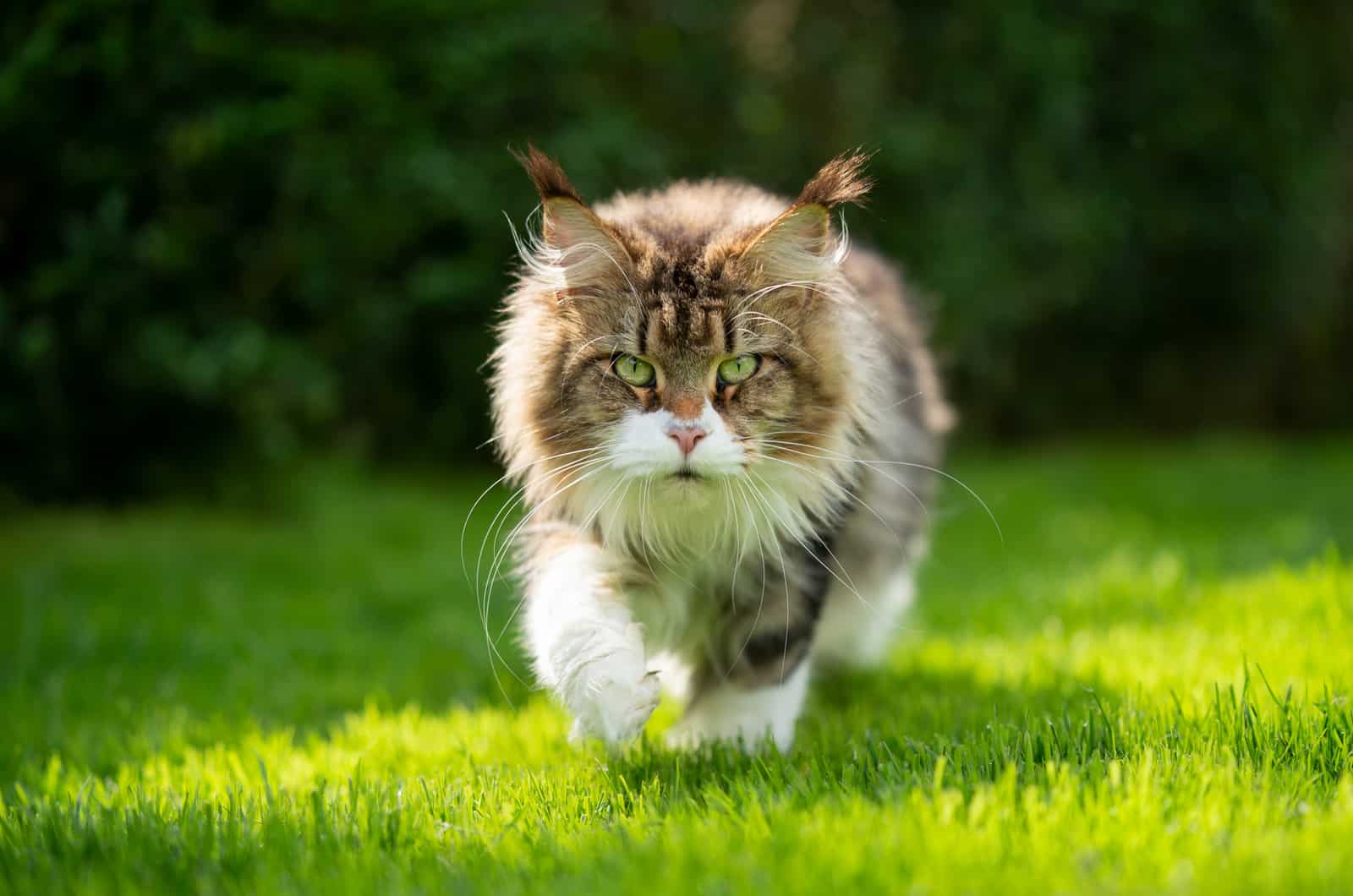 📍 Marlboro
The breeders at Marlboro Maine Coons raise only purebred Maine Coons from strong European bloodlines. You can contact them on Facebook.
Browse through their page and gaze upon the beauty of their lovely Maine Coon kittens and cats. I hope you'll be lucky and catch a kitten at the time of your search.
Feel free to contact and chat with these breeders via their Facebook inbox, they're more than willing to answer any inquiries you may have.
Breeder Info:
Address: Marlboro, NJ, United States, 07751
Social Media: Facebook
2. Lionheart Cattery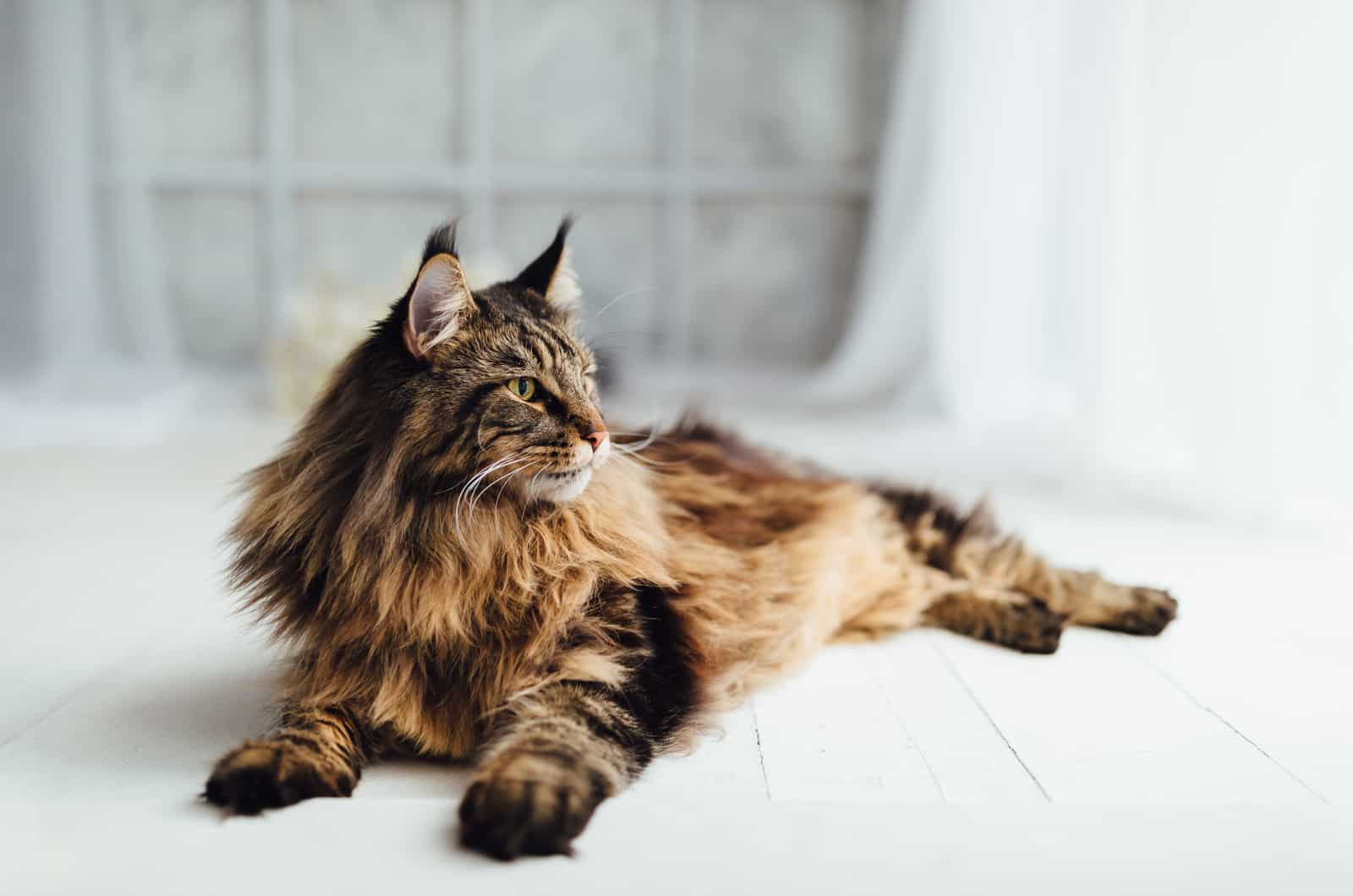 📍 Bayville
The breeders at Lionheart Cattery guarantee that their Maine Coon kittens are purebred and that they'll be in perfect health when you come to pick them up. These breeders encourage potential buyers to message or call them via WhatsApp.
All their breeding Maine Coon cats are FIV and FeLV negative, and their kittens come with a six-month health guarantee (for any genetic conditions and illnesses that Maine Coons are typically prone to).
Note: if you're buying your Maine Coon to be a pet, you must sign a sterilization agreement.
Breeder Info:
Address: 460 Harding Avenue, Bayville, NJ 08721
Website: Lionheart Cattery
Social Media: Instagram
Phone Number: 646-401-2102
3. Classic Cool Cattery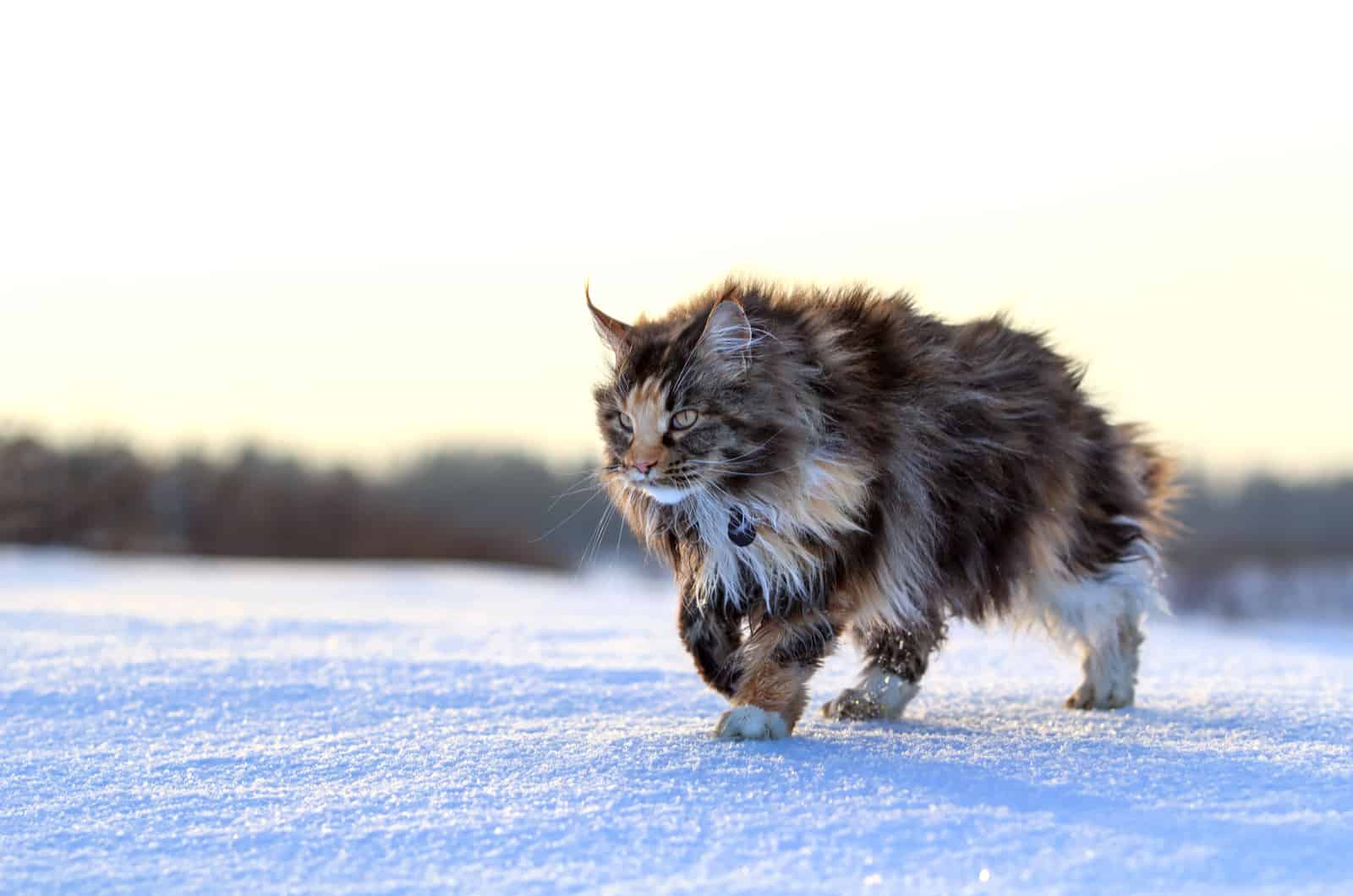 📍 Woodbury
Classic Cool Cattery is one of the most interesting ones on this list. The reason for this is their champion breeding cats. Head on to their official website linked below and see for yourself.
I love how they have a photo of their very first litter of Maine Coon kittens, even though that was more than twenty years ago. These breeders are reputable and more than trustworthy.
You can contact them via email, but they encourage potential buyers to leave a phone number so they can call you as well.
Breeder Info:
Address: Woodbury, NJ 08096
Website: ClassicCool Cattery
Phone Number: 856-384-2763
E-mail: [email protected]
4. Cattery Fantasia Maine Coon Kittens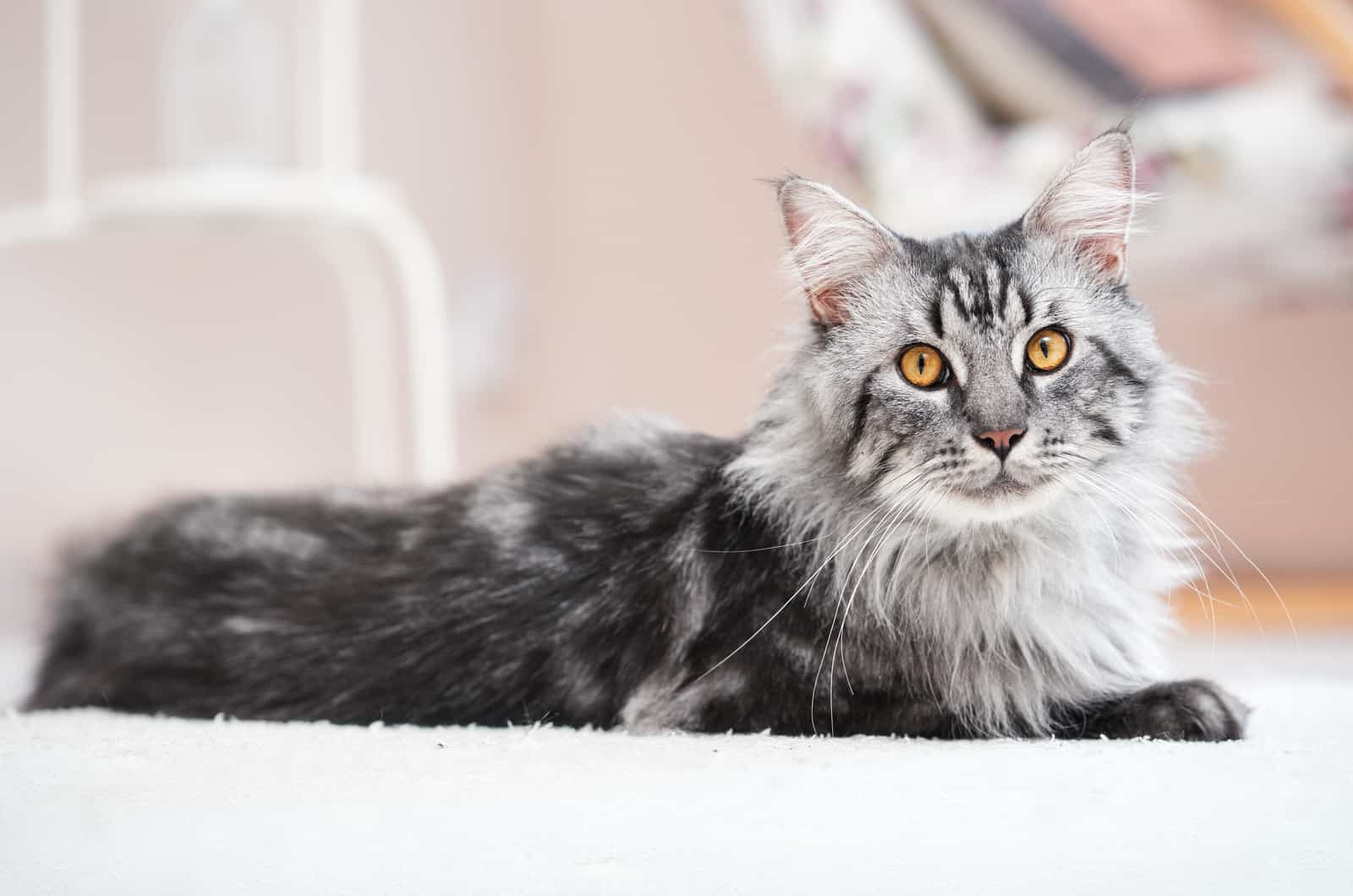 📍 Central NJ
These breeders post photos and info about their Maine Coons on their Facebook page, but they are more than willing to talk to you via inbox or their phone number, provided below.
They have amazing, beautiful silver Maine Coons, and if you're up for it, you can adopt a six-month-old Maine Coon or older ones as well. They have white, smoke, tabby, and who knows which other patterns.
I am amazed at their videos and photographs, be sure to check them out!
Breeder Info:
Social Media: Facebook
Phone Number: 908-745-1368
E-mail: [email protected]
FAQ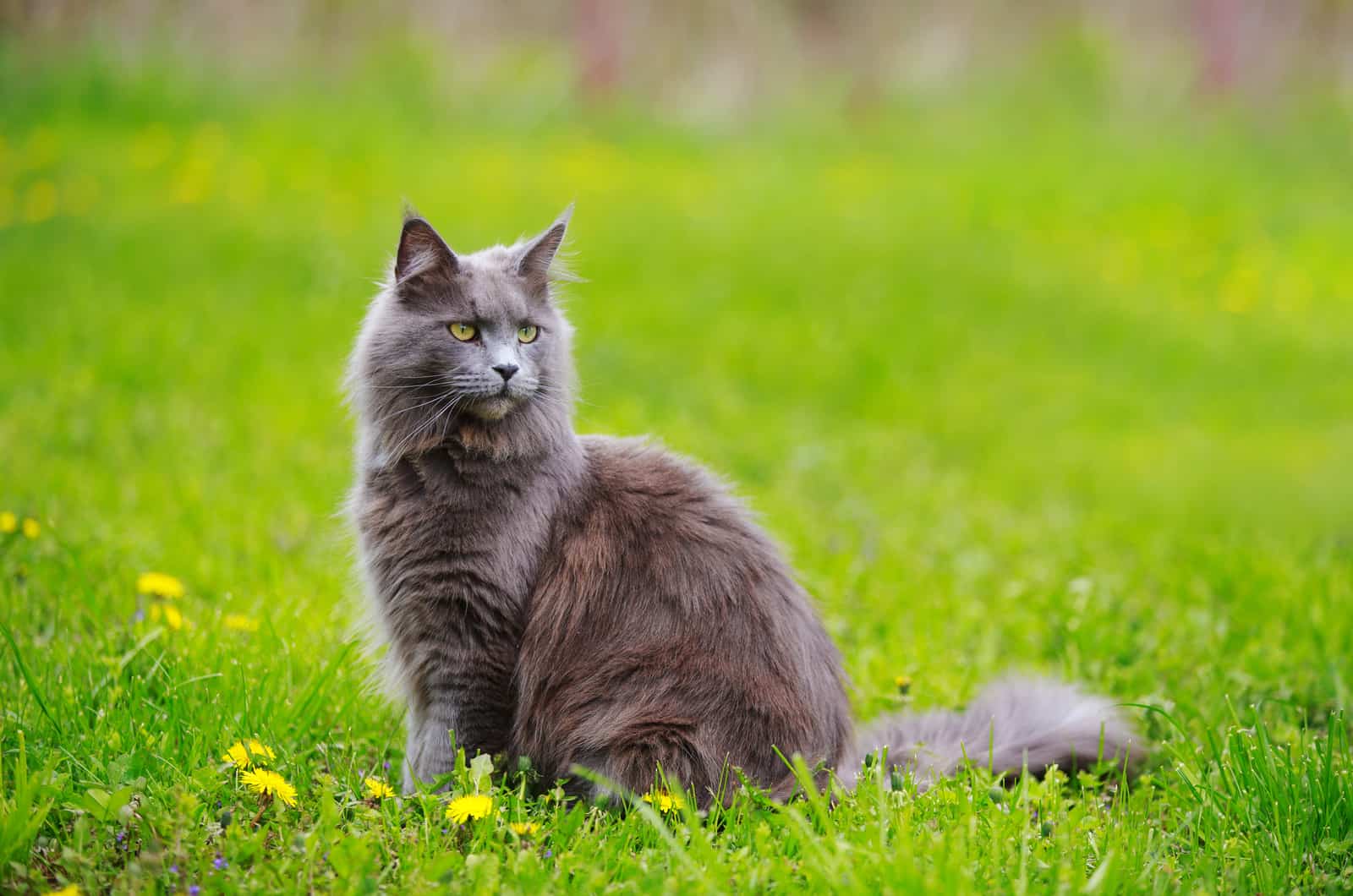 How can you tell if a Maine Coon breeder is legit?
The first red flag you'll notice is in their email address. If you're looking for breeders and the only contact information they provide you with is an e-mail address, it will most likely be a scammer.
If there is no phone number, no social media, nothing but an email; you can know there's something fishy going on. Also, if their website is not secure, then the source is most likely unreliable.
Of course, it's a red flag if the breeder doesn't have any form of registration or membership in any local or national cat registry.
Sometimes, breeders can be at the beginning or during some change in their business, but they should be able to provide you with concrete evidence and an explanation for this.
What is the average cost of a Maine Coon cat?
The average cost of a Maine Coon cat ranges from $1000 to $2000, but the price depends on the breeder, location, and other features of the cat breed.
A cat's age, pedigree, the breeder standards, etc., are all important factors that influence the price. The price can sometimes be as high as $4000, again, depending on the breeder and the pedigree of the cat.
Are Maine Coons cuddly cats?
Absolutely yes. Maine Coons are as cuddly as they are big, if I may say so. These large cats are definitely the embodiment of the saying, "do not judge a book by its cover."
Maine Coons look magnificent, but also terrifying to some people, but they're as sweet as a Munchkin. They love to cuddle and will enjoy all the attention you give them.
Are Maine Coons good for beginners?
The Maine Coon cat breed is a terrific choice of pet for beginner cat parents. They are not too demanding, are usually vocal only when necessary, and most importantly, Maine Coons are easily trained.
These cats are incredibly intelligent and can therefore be trained quickly and in no time. Also, if you adopt a Maine Coon from a reputable breeder, it will have already been litter-trained and well-adjusted, so you're halfway there.
You'll only need to teach your Maine Coon kitty the things you want it to do and the behavior that suits your lifestyle.
What is the difference between Maine Coons and other cats?
Maine Coons aren't that different from other cat breeds in personality or grooming requirements. However, there is an evident difference in size.
Maine Coons are larger than most other cats, and their appearance is more muscular and athletic.
Closing Thoughts
All breeders from this list are registered, ethical, and reputable breeders who focus on cat health and quality.
I hope you'll have some luck with these Maine Coon breeders New Jersey, but before you set out to look for a purrfect pet, you should decide on a few things.
Determine whether you want to keep a Maine Coon as a pet or if you want to breed them, which color and pattern you want, whether you want a female or a male cat, and take a look at the prices.
If you don't mind if the kitten is older, you can consider adopting an older kitty or even an adult cat since they usually cost less than kittens.
I hope my tips will be helpful in your search and that you'll find yourself a cute Maine Coon friend.
Related Articles:
• Top Picks For Maine Coon Litter Boxes (A 2023 Buyer's Guide)
• Maine Coon Kittens For Sale In Kentucky