Meet Sakura, the adorable otter, and her equally cute friend, Mochi, the ginger kitten. Sakura's friendship with Mochi is just as delightful as their appearance.
Mochi, with her ginger tabby fur, is simply irresistible and makes everyone want to cuddle her. It's no wonder Sakura can't resist either. I believe Mochi is the ultimate nap companion.
The viral video of them cuddling spread like wildfire, and it's easy to see why. Sakura wraps her tiny arms around Mochi, and it's the cutest thing I've seen in a while.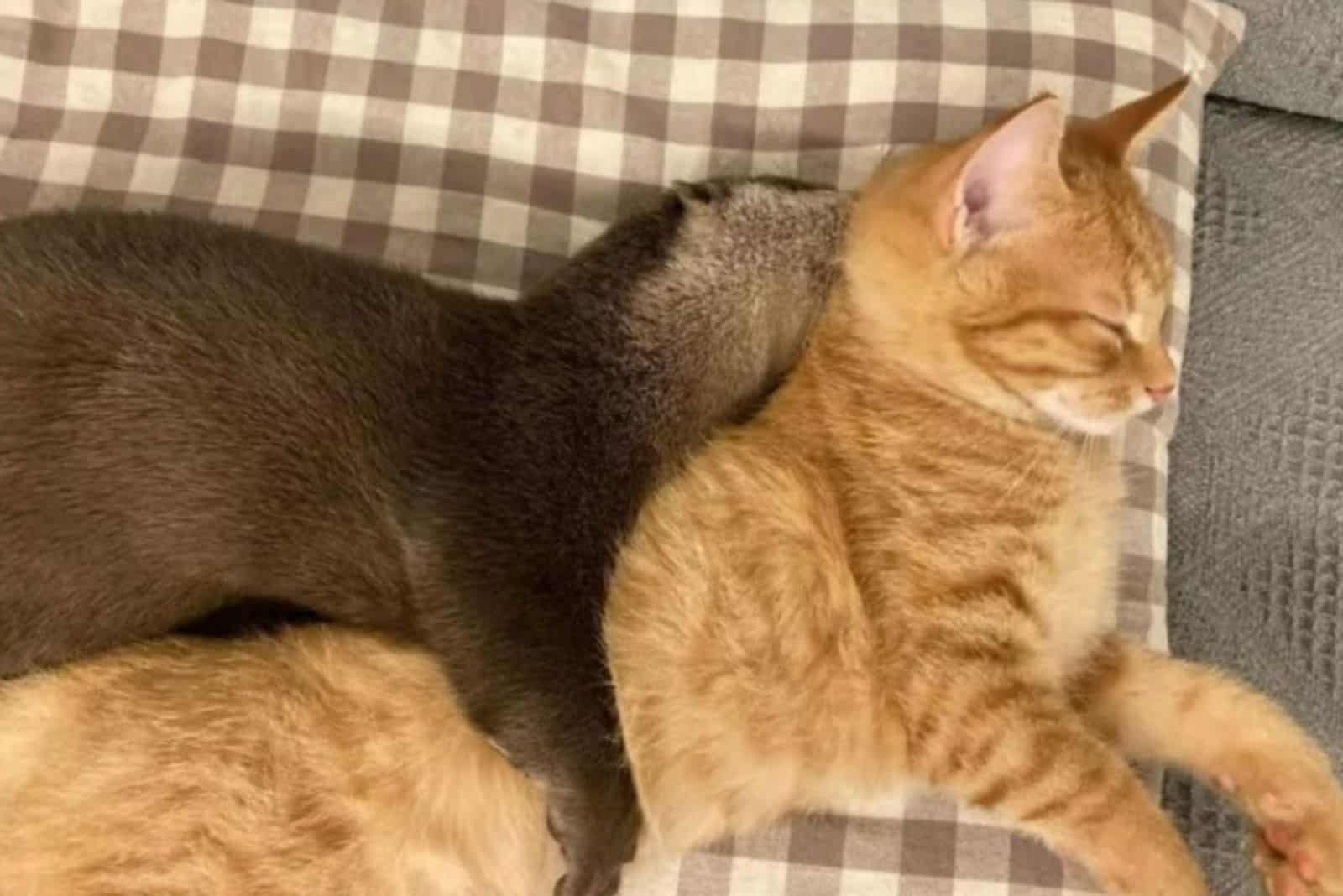 Sakura has mastered the art of a good night's sleep.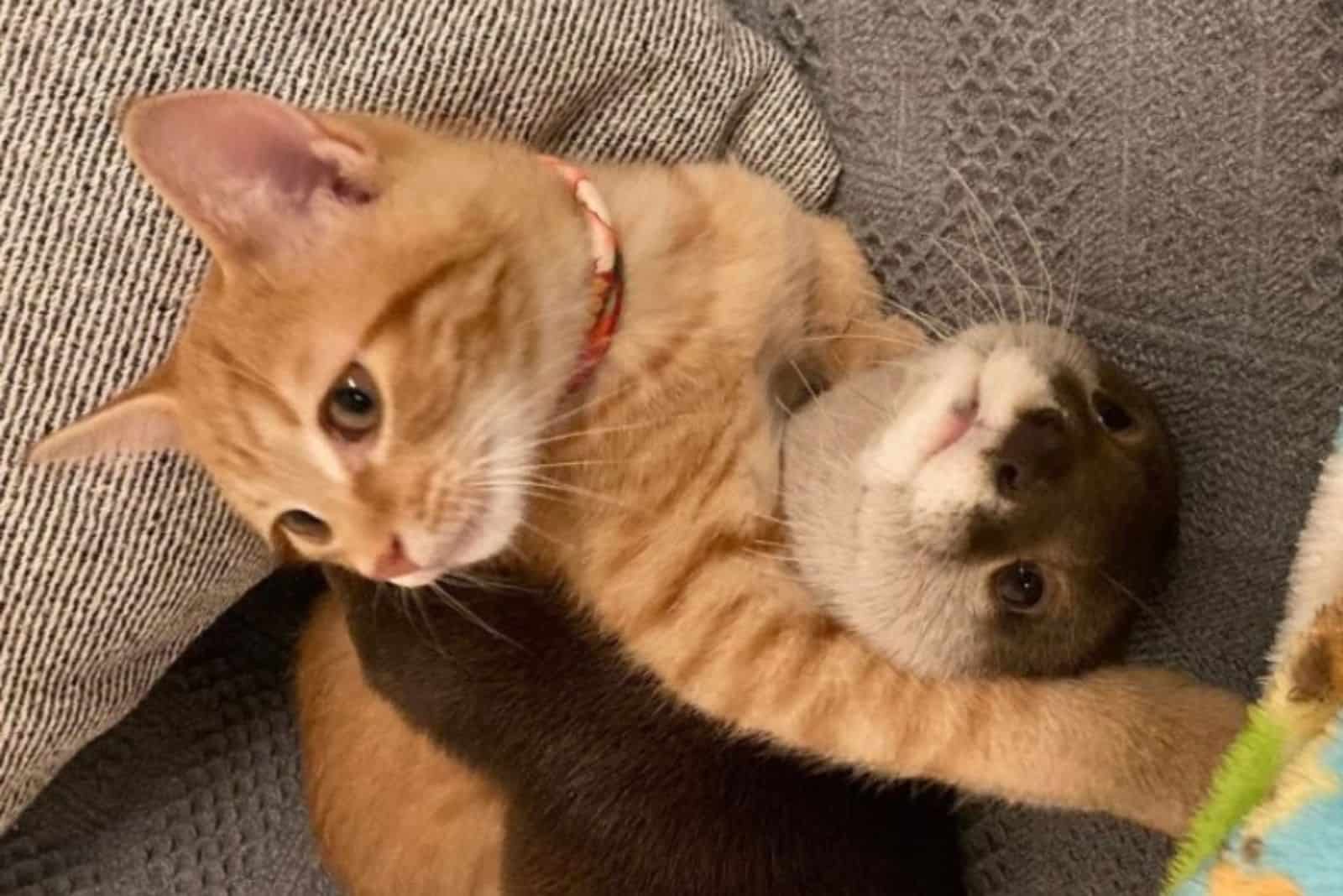 She absolutely needs to have her "stuffed animal" close by, providing both comfort and warmth. Look at these two adorable cuddle bugs: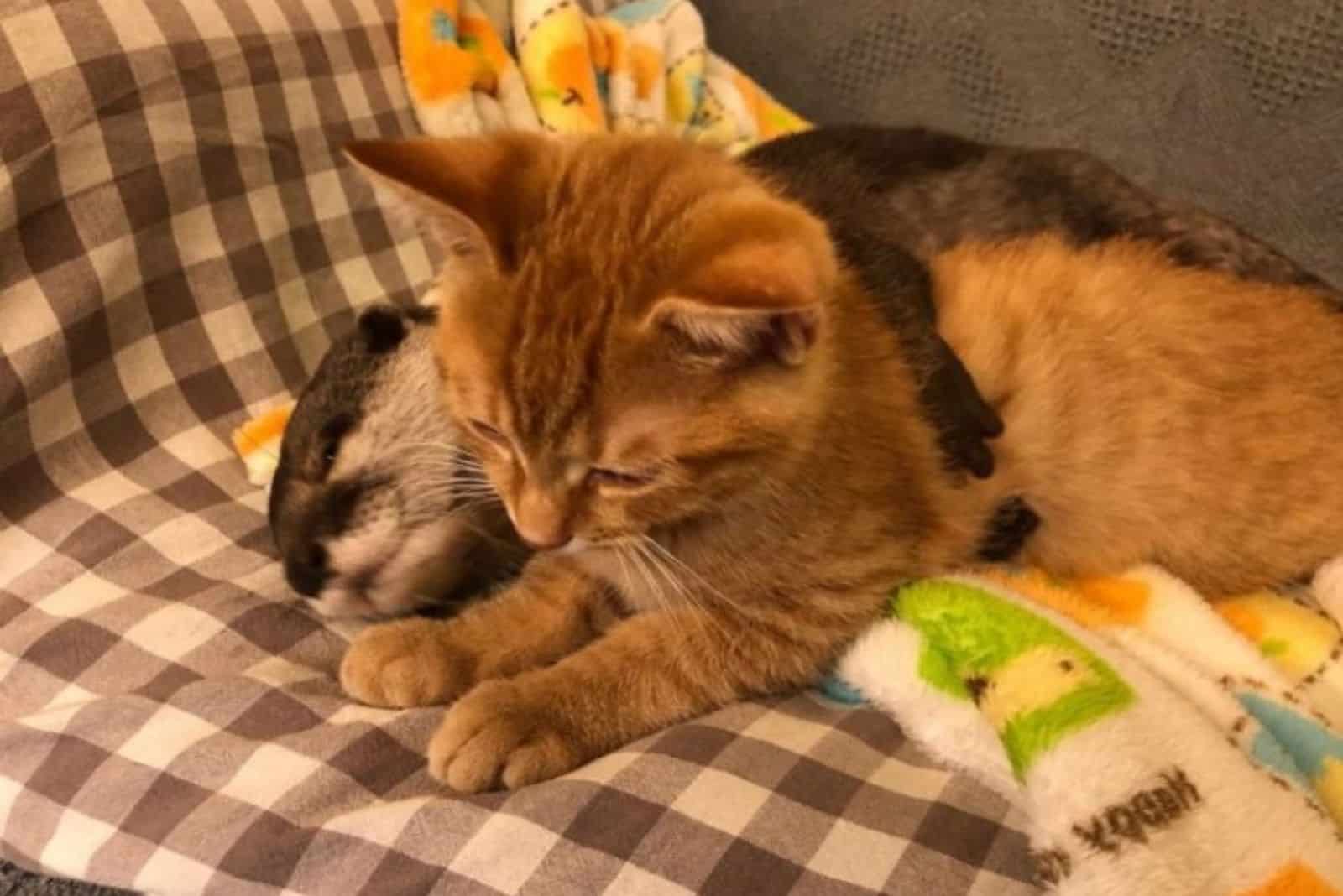 All Sakura has to do is snuggle up next to her furry friend and enjoy their heartwarming moments.
It looks like Mochi enjoys it just as much. After all, there's nothing better than sleeping beside someone you love.
Mochi is growing up fast, yet that doesn't stop this otter from embracing him and nuzzling into his fur.
They both require their daily dose of hugs before bedtime and they make sure to get it. Their video now has over 12M views and many people comment that the cuteness is unbearable. Can it get any cuter than an otter hugging a kitten? I highly doubt it.
Take a look at their adorable bedtime routine:
Related Articles:
• Cute Winnie And Her Stuffed Toy, A Love Story Rarely Seen!• 20 Cuddling Kitty Photos You'll Want To Share With Your Best Friend